For Sandra… Artist, Friend, Mentor
I was saddened to hear that a good friend and mentor, a wonderful artist, Sandra Vernon had died. I wanted to write about her sooner but needed a little time. Sandra and I met about 16 years ago when I was looking for artists to collaborate with 'The Shaylyn Group' the traditional performing arts company I was building at the time.
From start to finish she was a supporter of me, my work, and everything I was trying to achieve. Sandra understood creative people, their struggles, and how to support them. She added me to her flock, took me under her wing.
The bird analogies feel right for Sandra because as well as being a lover of animals and nature there was something bird like about her too. I don't know if her eyes were grey or blue but I knew their wonderful piercing gaze, her elegance and eloquence, she'd never lost the wild part of herself.
A tireless supporter of emerging artists and creatives everywhere is not something that's easy to find. Everyone loves those who have made it but when it comes to the wilderness years it's still very hard for artists/writers/creatives of every type to find not just support but understanding, acceptance, and encouragement. Sandra did that for people, she did that for me.
A staunch supporter of The Shaylyn Group, the traditional performing arts group I ran for eleven years, when it finally closed she encouraged me to apply for the position of county arts officer and was disappointed when I didn't get it. When I told her my plans for blogging and then later writing a book she was as supportive as ever. And later, when her illness kept her from driving, we kept in touch via facebook, with her offering to take a look at my paintings when we next got together.
Sadly that meeting never happened. The last time I spoke with Sandra was when she called me on the phone a few months ago. I said 'Hello' and she said in a no nonsense clipped kind of way, 'Jane… what's wrong?' As always she was on the ball, outraged, practical, concerned, offering advice and then suggesting I come over the next time I was in Carrick, she was magnificent. But I didn't see Sandra again, I had a few more communications from her via facebook, the last one was when she asked if my book was coming out in May of this or next year. Hurts my heart to write that now knowing what she was going through.
I knew she'd been battling cancer for years, but every time I spoke with her, at the Solas Art Gallery in Ballinamore, or at the market in Carrick she always looked wonderful, smart, striking, full of sparkle and fire. She was positive and open about it all, the challenges and the triumphs, always praising the staff in Sligo, and her wonderful daughter Penny. Always talking about her family, and always ready to get back to her painting and work with the gallery.
I find it profoundly sad that we never can appreciate people or see their true worth for the short time we have them in our lives. Even though I counted her friend and mentor, a wonderful, original, talented, generous, courageous person, even though I knew that was precious, I loved her, I think she knew that but… I hope she knew the difference she made in peoples lives, people like me, and other artists starting out, who don't have a champion, she made a difference, she was our champion.
Sandra burned so bright it's hard to believe she is gone. I think of her a lot, especially when I'm in Carrick on Shannon, but most of all I will remember her in her beloved garden. I will always hear her lovely voice and see those wonderful eyes. I will never forget my dear friend, thank you for being in my life Sandra Vernon.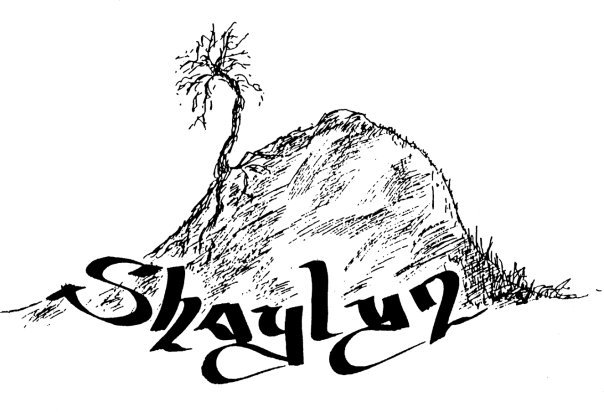 ---
---