Chocolate Pistachio Fridge Cake & Berry Mousse Cups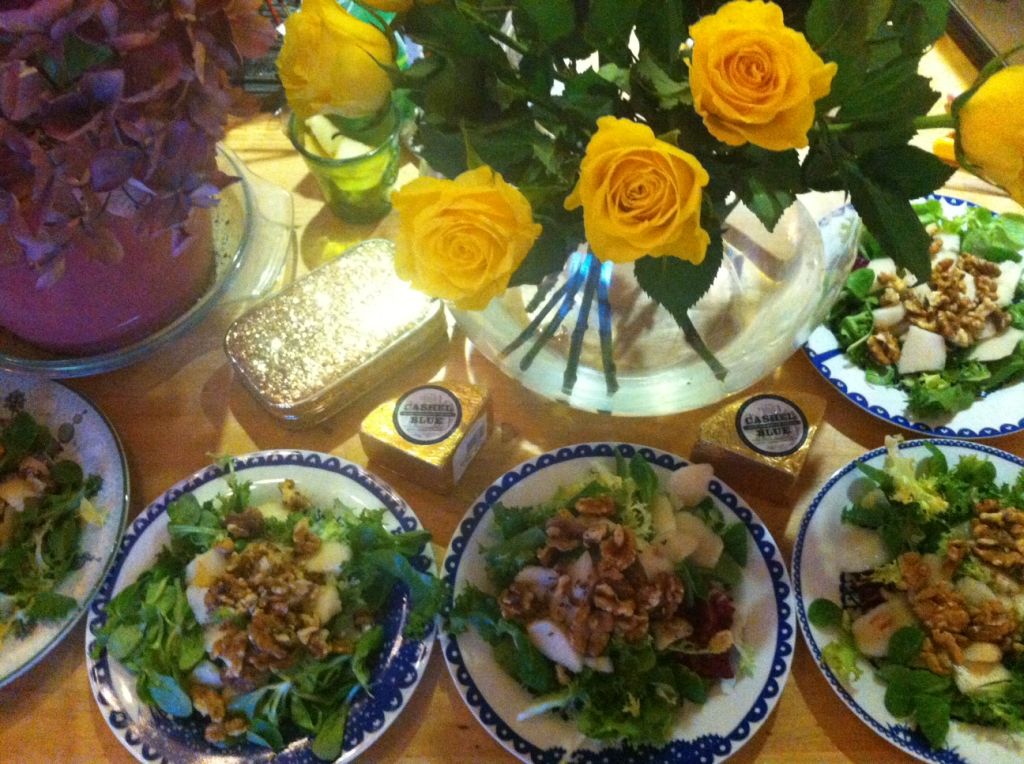 Good morning everyone : ) This weekend is going so quickly, how do we make it stop?
I know you're not expecting me back yet but I'm just popping in mid blog break with a few recipes from our Friday night dinner party. As you know I like to try and keep things simple in the kitchen and when guests are coming it's even more important. After all it's supposed to be fun not a stress fest, so what to cook?
To begin I wanted something autumny and browsing through 'Roast Figs, Sugar Snow' by Diana Henry I came across 'Roast Squash with Porcini Cream' and fell head over heels in love with the idea of it. Diana uses those round squash or small pumpkins to make these edible autumny bowls.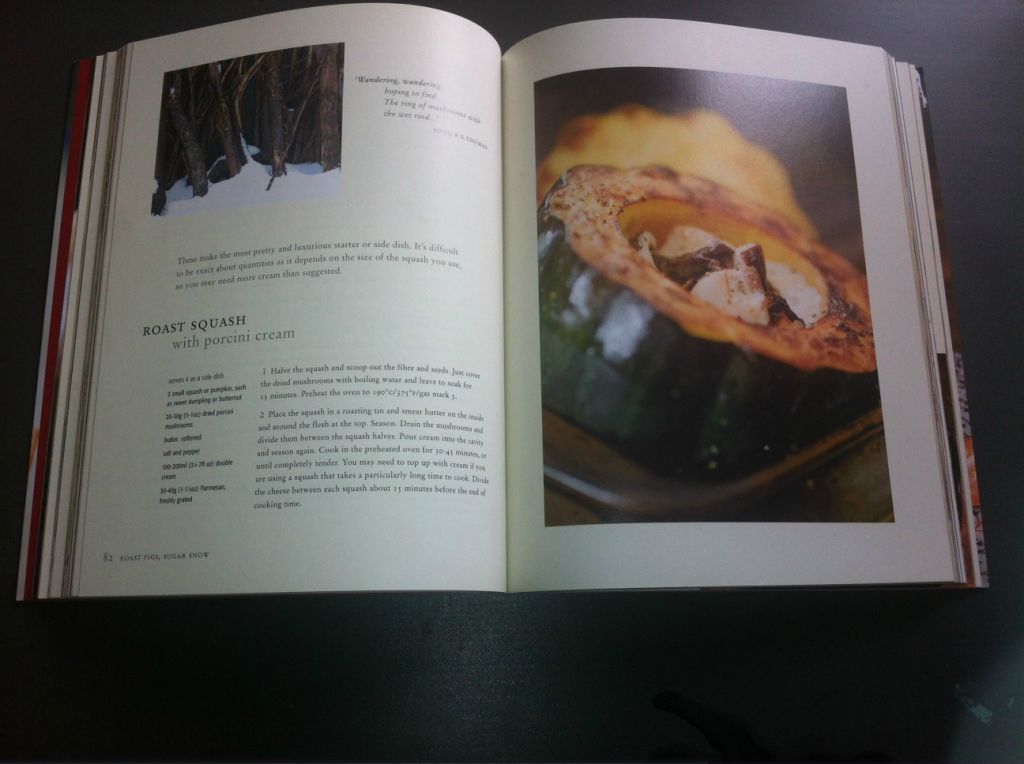 She scoops out the seeds and smears the insides with butter before filling with pre-soaked porcini mushrooms and cream and baking, topping with parmesan cheese and more cream as she goes.
I was so inspired and the weathers been so nice I wanted to start the party outside. Light the fires, make some mulled cider or wine but a few things conspired against me. First the town had no round squash, no pumpkin, no porcini mushrooms and only half of what I needed for my mulling plan. Then came the rain so I needed a new plan. I settled for one of my favourite starters of Blue Cheese Salad with Walnuts and Pears.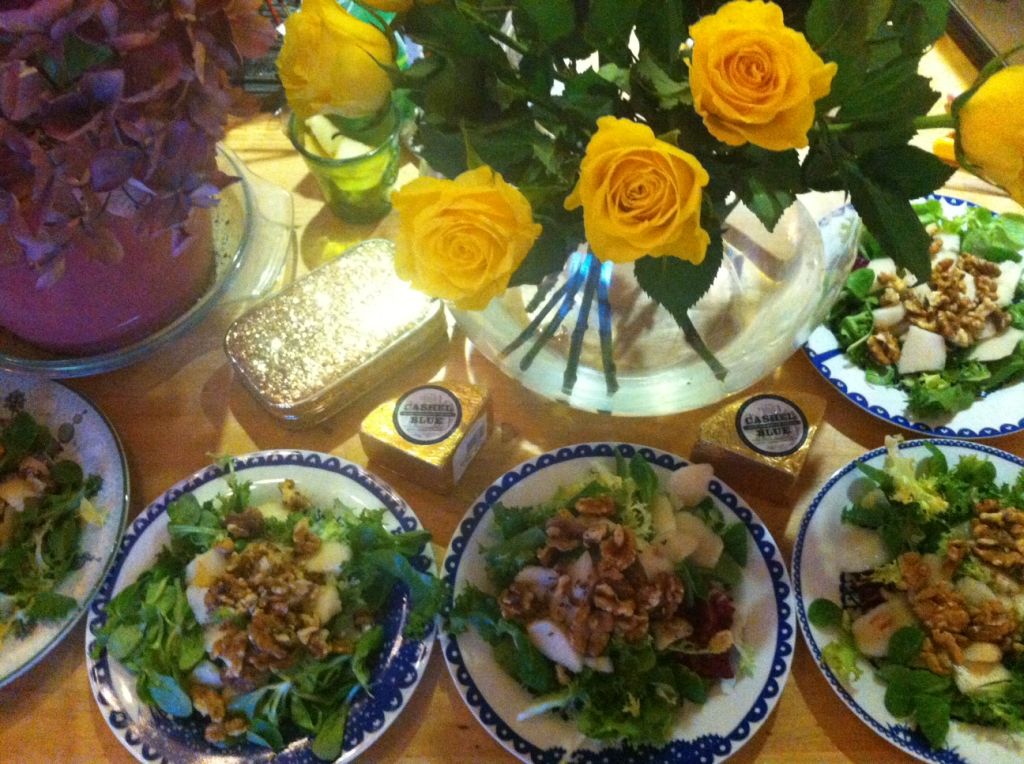 Toast some walnuts on a dry pan and set aside. Place some green salad on individual plates before topping with the nuts, the cheese, I used award winning and Irish, Cashel Blue, and the slices of pear.
For my favourite salad dressing mix 4 tbsp of olive oil, 2 tbsp of sunflower oil, 2 tbsp of white wine vinegar, 1 heaped tsp of grainy or dijon mustard, 1 tsp of honey, sea salt and fresh ground black pepper. I use an old jam jar for this. Pour over the salad and serve.
I had a beef joint in the freezer and decided to use that for the main. I don't cook beef very often but when I do I always turn to my 'Nigella Christmas' book for her Roast Rib of Beef click HERE. Ah Nigella Christmas, soon you'll be down off my shelf for a month or more but we won't speak of that yet! The things I do differently in this case are I use more onions and regular olive rather than garlic oil but I put a few cloves of garlic in along with the onions.
To go with the beef I made Rosemary Roast Potatoes and Onion Gravy.
For dessert Adrian took charge making a Chocolate Pistachio Fridge Cake and Berry Mousse Cups.
For the mousse cups he mixed 500ml of whipped cream with 2 tbsp of cocoa and 2tbsp of orange liqueur.
In a separate bowl he mixed a 250g packet of Philadelphia cheese with 4 tbsp of caster sugar until soft.
He added the two mixtures together and mixed again until light and smooth. Finally he layered defrosted raspberries and mousse in glasses and topped with chocolate curls and more raspberries. I'm not a big dessert fan but this was really beautiful and not too sweet which I love.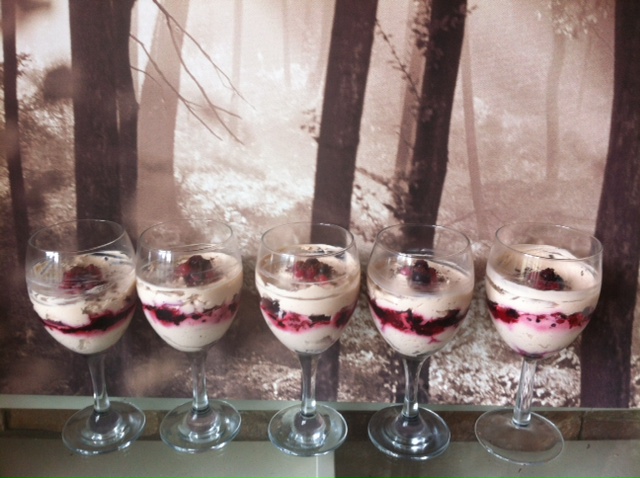 For the cake he melted 150g butter, 300g dark chocolate, 2 tbsp of golden syrup and 1 tbsp of brandy over a low heat.
In a large bowl he stirred 100g of broken digestives, 3/4 cup of chopped dry roasted hazelnuts, 3/4 cup of chopped pistachios, 5 dried and chopped figs and 1/2 cup halved glace cherries before stirring in the melted chocolate mixture.
He spooned the mixture into a greased baking dish lined with baking paper, pressing it down to compress before covering and and leaving in the fridge overnight.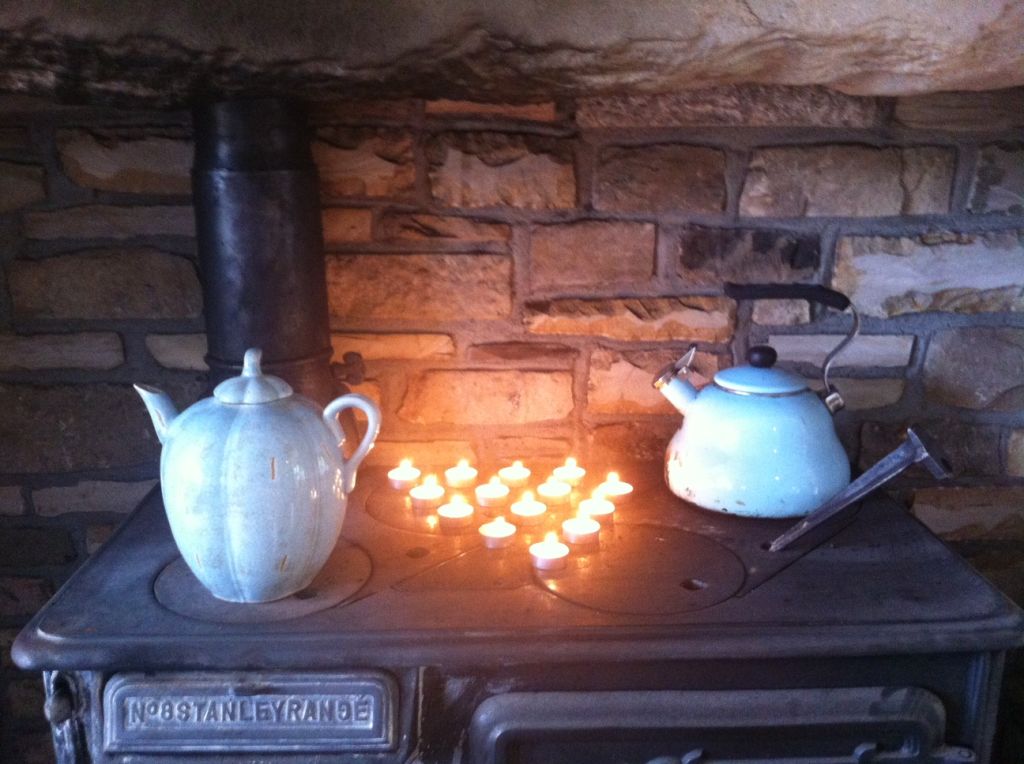 My Top Tips for Stress Free Entertaining
Entertaining at home can be stressful. It's just because you want everyone to be happy and everything to go well and you put unnecessary pressure on yourself. It's funny because when you're the guest you don't care about perfect at all you're just so happy to be the guest and looked after. Here's a few tips to make life easier…
Do as much as possible the day before. Ideally choose a starter and a dessert that can be made in advance or that need only basic last minute assembly.
On the day set the table early with all the cutlery and glasses you need. I love decorating so if you're the same take time for that, I'm usually at it when I should be peeling veg or something. Take out and stack all the plates and serving dishes you're going to use. Leave the bins and the dishwasher empty and ready for action.
Light candles, put on some music, take time to get ready and pour yourself a drink. After all it is a party, even for the host!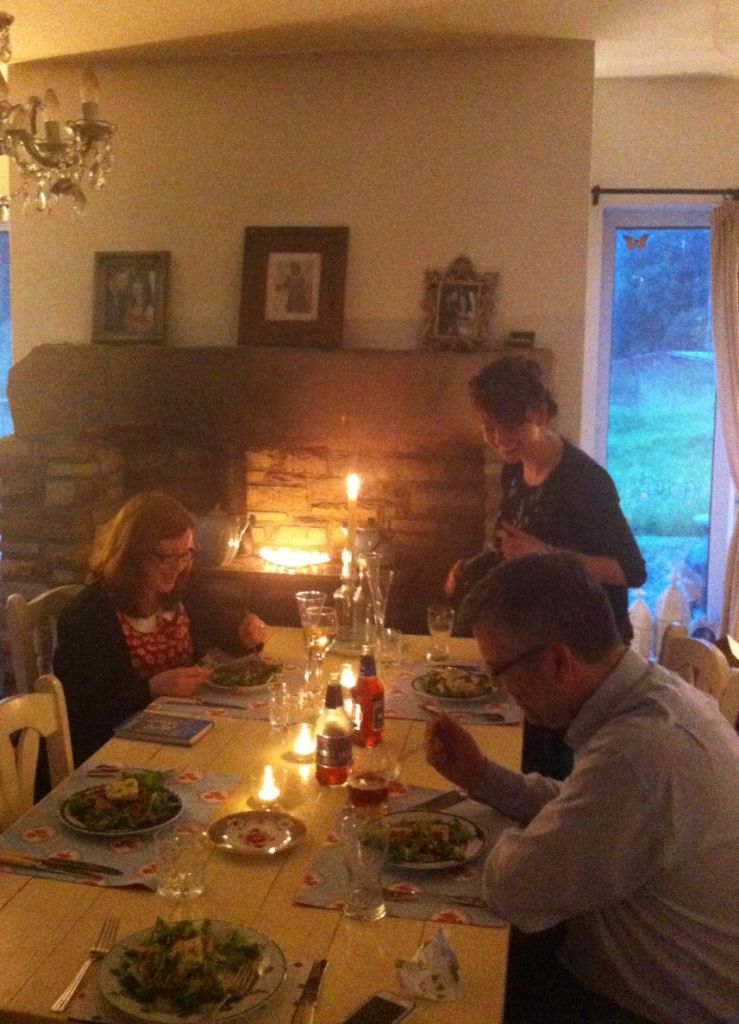 For little effort we had great food, great company and a very relaxed evening but I'm determined to get one more outdoor event in before winter hits! Our parsnips and leeks are almost ready so I'm thinking a parsnip and leek party with mulled wine and fire would be nice.
Wherever you are have a lovely Sunday. Chat soon, Jane
---
---