From Witch Hunts to Head Hunts, It's My 2016 Wrap-Up…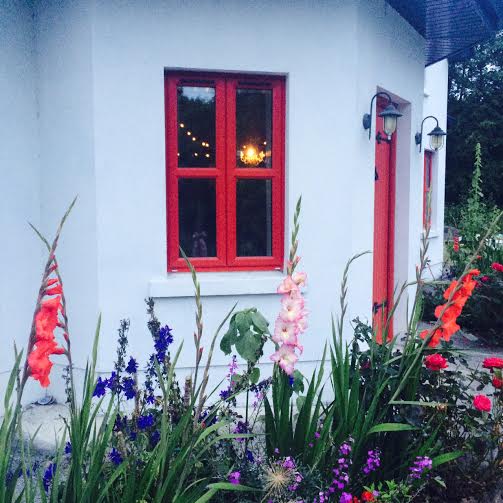 Hello friends, sorry I haven't blogged in so long. After a strong start with my new creativity book I developed repetitive strain injury and could barely use my phone never mind type. The frustration was terrible!!!
From there we had a week of the vomiting bug, dreadful, but the enforced arm rest was probably for the best. Then we hit midterm and I, unable to write for any length of time, went to work on the house instead. I cleaned, decorated, vignetted, de-cluttered, you name it.
And I consoled myself that things would be back to my normal soon, plus I'd have a nice clean tidy house for five minutes.
And here's a wonderful thing I'm just seeing. It's that the work I've already done has started to speak for itself. Now even in quiet times the blog keeps growing, and the opportunities keep presenting themselves.
With the year coming fast to a close, here's a quick round up of what's happening…
Cool Collaborations…
I've been witch hunted before but I've never been headhunted, until now… It's for dream work, vision and consulting on an exciting arts project. Eek! 
In Demand… I've been approached by a blogging agent interested in representing me in the marketplace which is kind of cool and nice.
Blog Update & Relaunch… 
When I started this blog I wanted to write, design, paint, style and take photographs, lead a fuller more creative life. Now that I've done that it's time to celebrate, and help the blog catch up. Because while I blazed down trails without brakes or headlights the blog got left behind. Time to fix that.
Also the current format and theme is simply unable to handle the level of traffic it's getting. I have outgrown my platform and hosting. It's time to move up…
Expect the usual topics, writing, creativity, family, home and food, entertaining, inspiration, home decor. Just more voluptuous, streamlined, efficient, more juicy than before.
But leave room for the unexpected too.
Have I mentioned I'm excited yet? 
From Writer to Author in 2017… I'm now back on course to finish the first draft of my first eBook in a matter of days…
 'That Curious Love of Green – A Complete Coming Out Guide for Creatives in Hiding'
Will be available for pre-order and download on Amazon in the new year. And will be quickly followed up with two more titles, a home decor book, and cookbook.
Speaking Engagements & More… I'm now getting invites to speak/do q&a's, and host workshops on writing and creativity.
Let's Get Together… If you'd like to meet me in person I'm hosting an open meet-up event in Dublin on the 7th of October. Again I'll share details when I have them on the fb page, so keep an eye there.
My Photographs for Sale… Did you know you can sell your photos online through a number of reputable sites? I had no idea myself until recently. I'm just getting started but it's something I'm going to explore further. If you have the skill and photos people might pay for why not give it a try? Check out the first of mine looking sharp over on Twenty20 
My Novel... I still have editing work to do on the novel but less and less. If I could lock myself away for a while I could finish much sooner but as that's not going to happen I just have to endeavour to persevere. 
Because I've opted for trying the traditional publishing route first, I'll be seeking an agent and publishing deal. If that doesn't work or takes a very long time there's always self-publishing. So it's going to take a while but at least there's no angst at this stage as I'm pretty much finished, happy with it, and know I can take it to print one way or another. In the meantime I'll learn about self-publishing from the eBooks.
In the days, weeks, and months ahead… I won't be blogging, or if I do it will be occasional, plus I'll be posting less on my other platforms. I'll be writing, writing, writing. Finishing these books, getting them ready for print, and pulling all these other lovely elements together, deciding what to follow, what to not.
I love to work but with limited time i.e. school hours and the books a priority I'll have some choices to make, what I need now is laser focus and organisation. THAT I can do. I'll also be celebrating my eldest daughters 21st next month, and looking forward to Christmas. This year we have 19 family members coming to us for the big day. Before we know it will be January with a new baby to welcome, my brothers first. I used to find winter hard but now I love it, that's since I started writing. And I'll be getting outside as much as I can, regardless of weather. 
I have this feeling of everything coming together, the right energy, frequency, and vibration. 2017 is going to be amazing.
If you find you miss the blog you can still find me on FB HERE and I'll see you again, sometime in the spring, xo Jane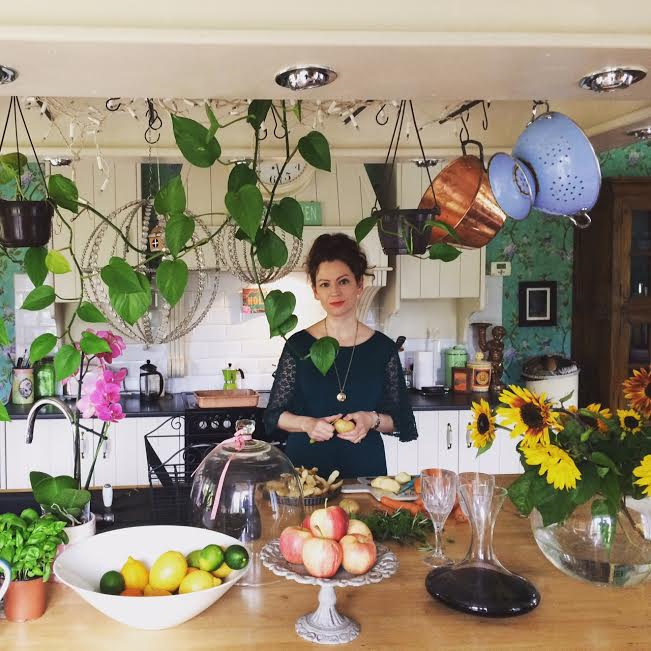 ---
---