Frustration & Interior Decoration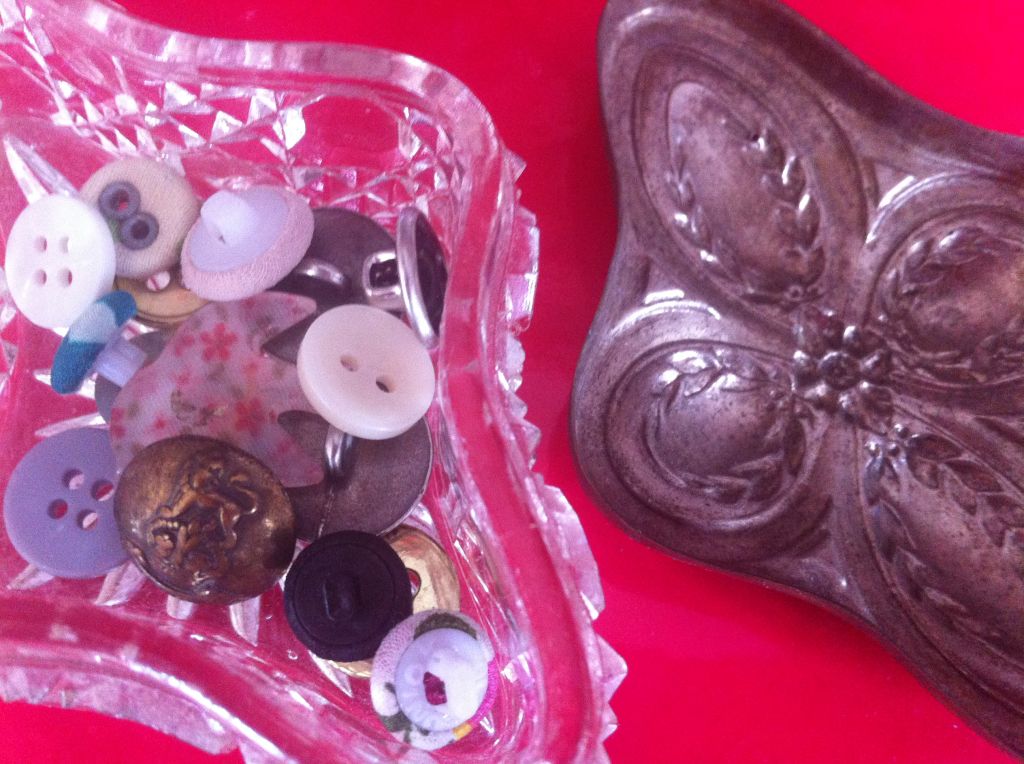 I'm so frustrated today I can barely string a sentence. I got the four year old to ring her Daddy and tell him to bring pizza and come soon because Mammy and the teething baby are gone mad and it's true, oh yes very true.
He asked her if she was minding us and she said she was far too busy sorting buttons, he replied 'I'll be there as soon as I can chickadee'…or something like that.
I'm frustrated you see.
If you have children then you know these days and that's all I have to say about that and instead I'll just show you the best bit of how I coped with it today…ta daaaa…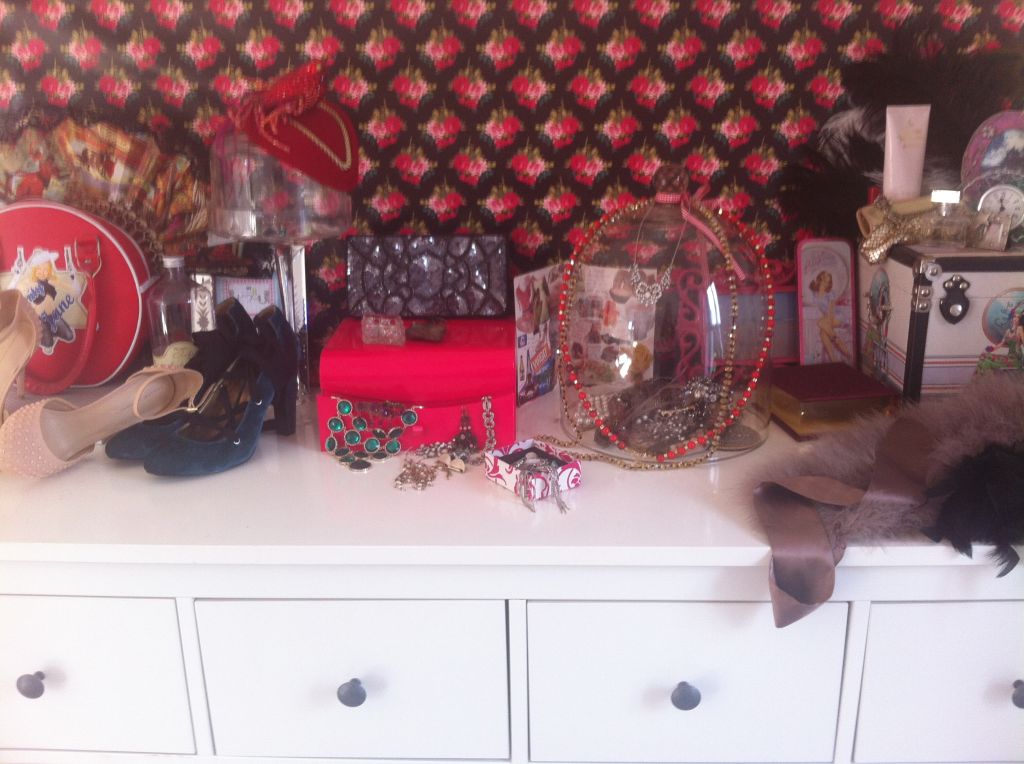 It's my dresser. The beauty is no one under five can reach it…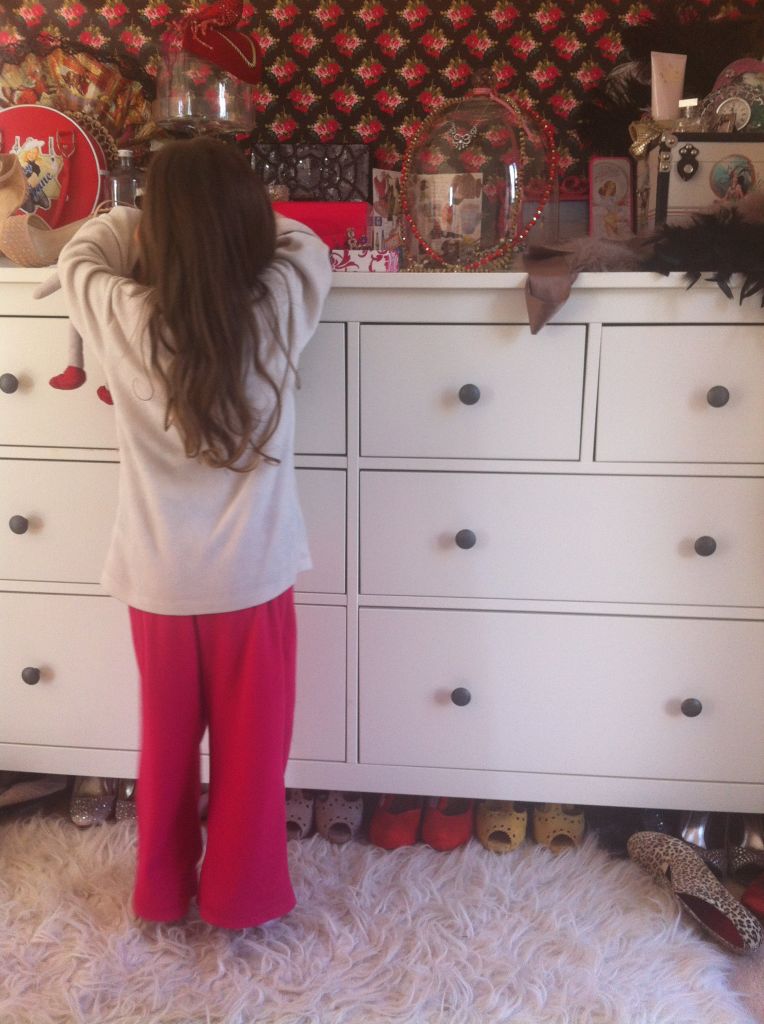 Aaaaaaaah how did that happen! Ok so maybe no one under three can reach it.
The point is I made a beautiful space out of madness.
I papered the wall behind the dresser with giftwrap that cost me about two euro and sellotape…took about five minutes and after that I just had fun arranging everything…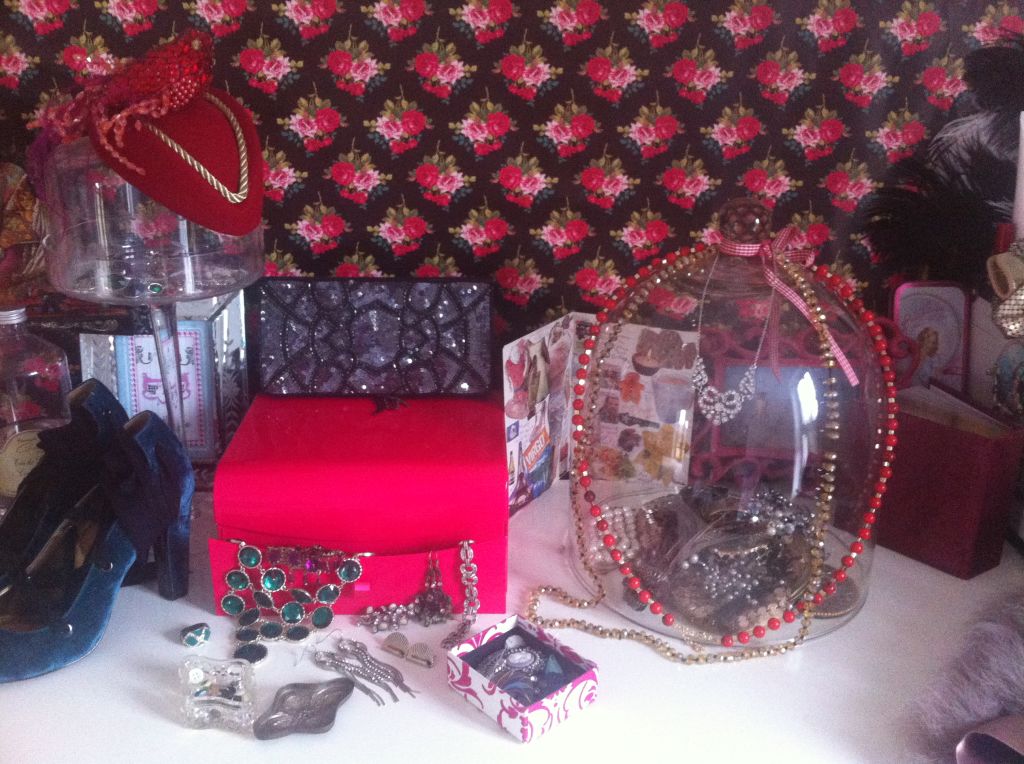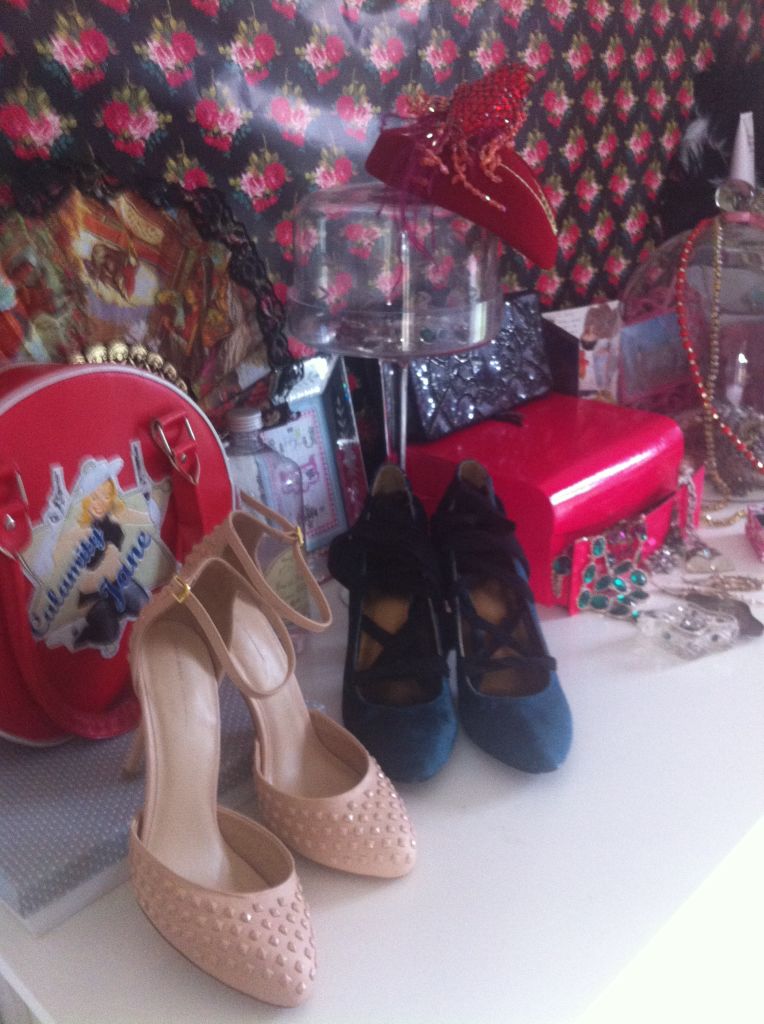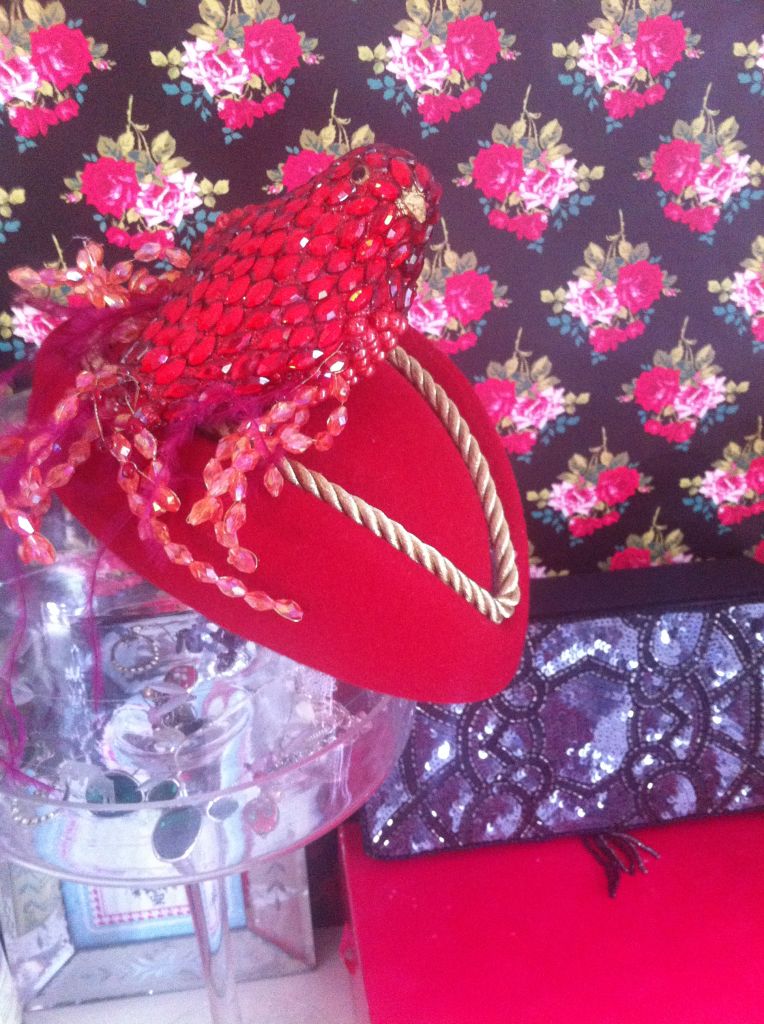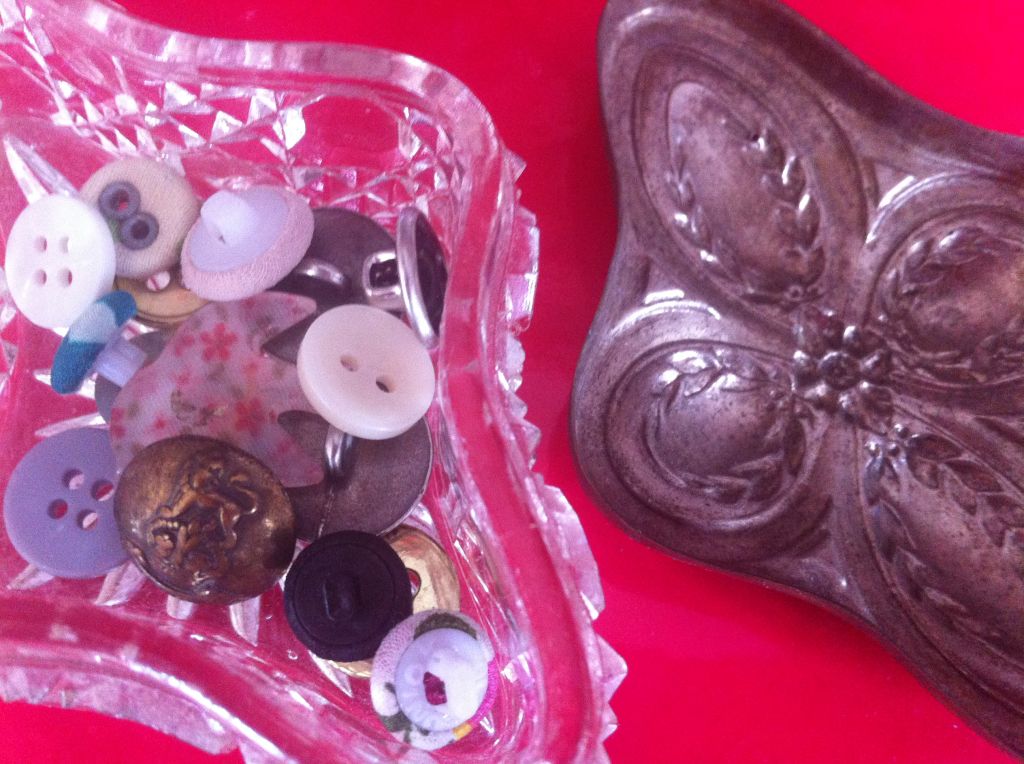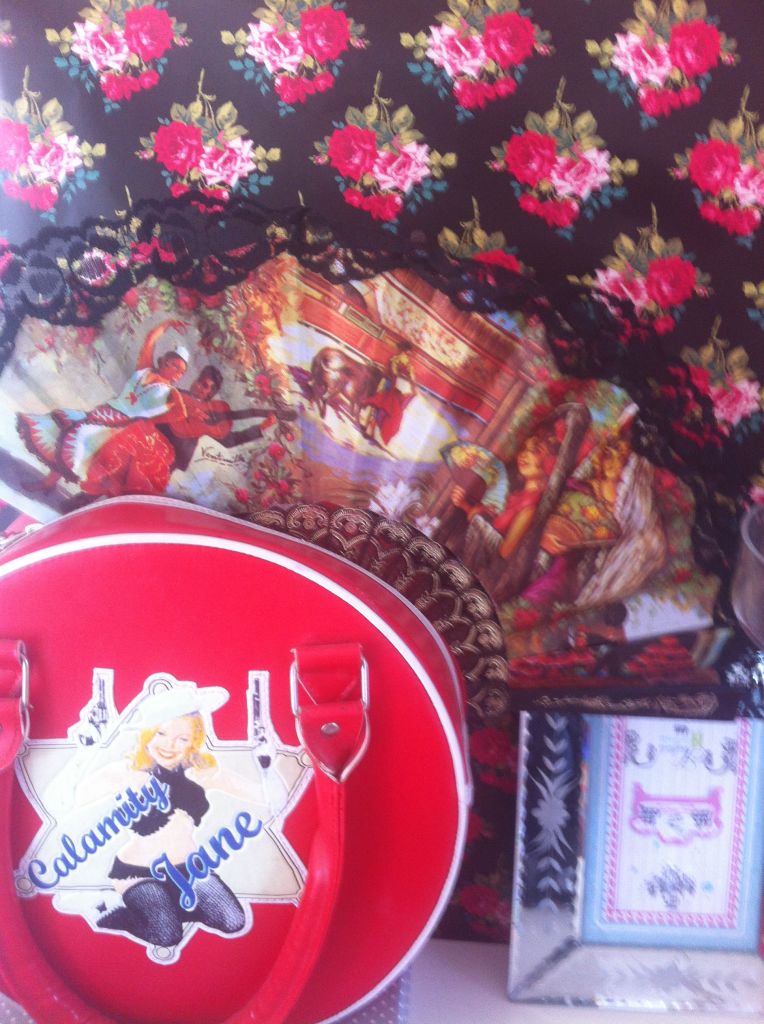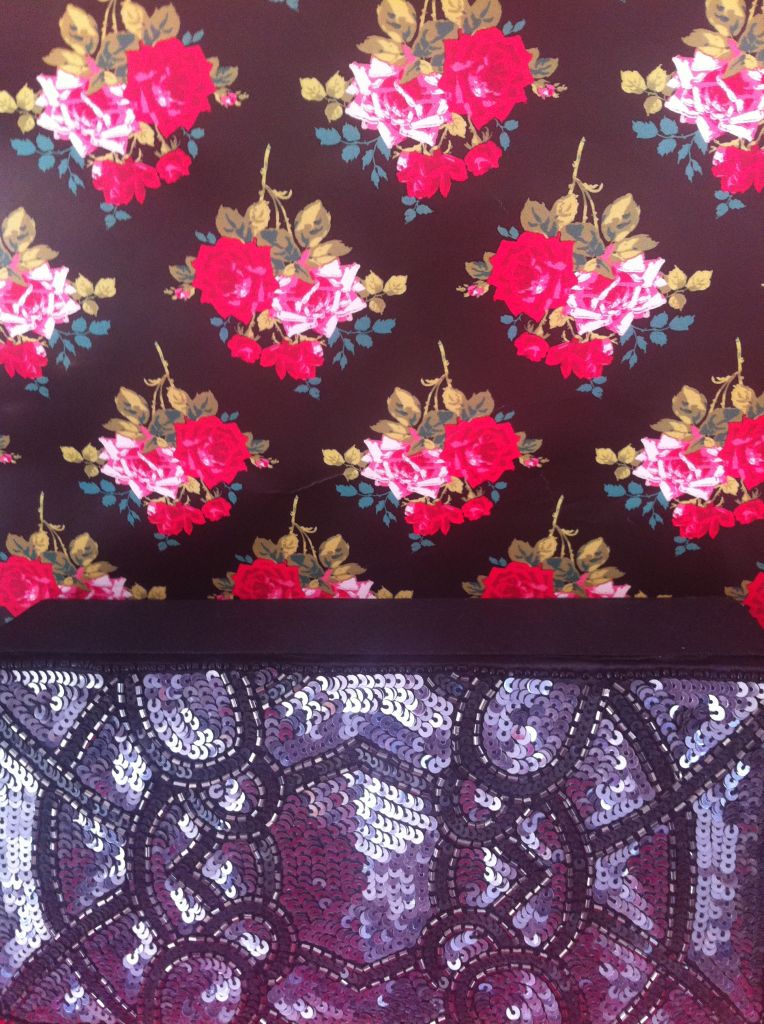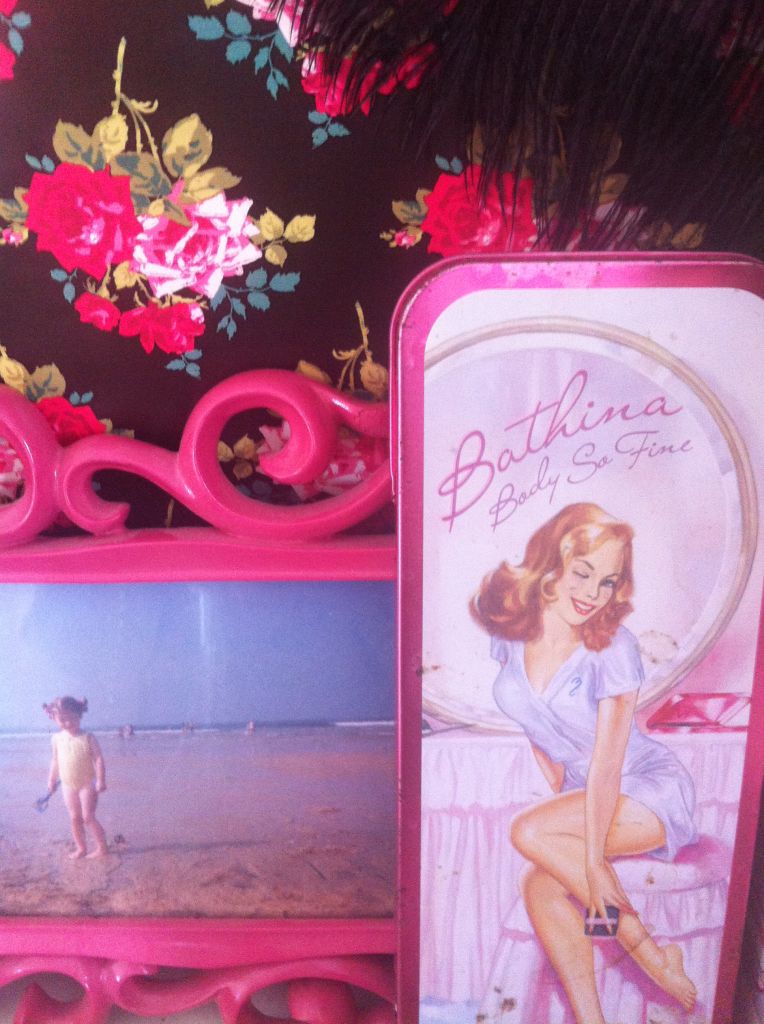 Meanwhile…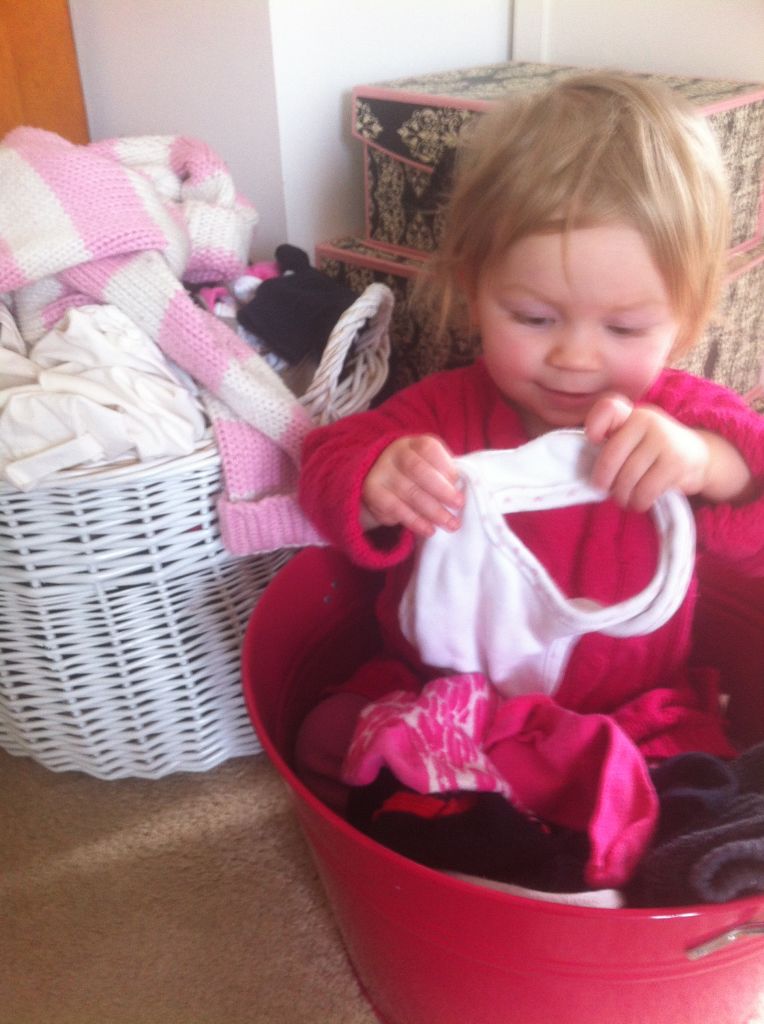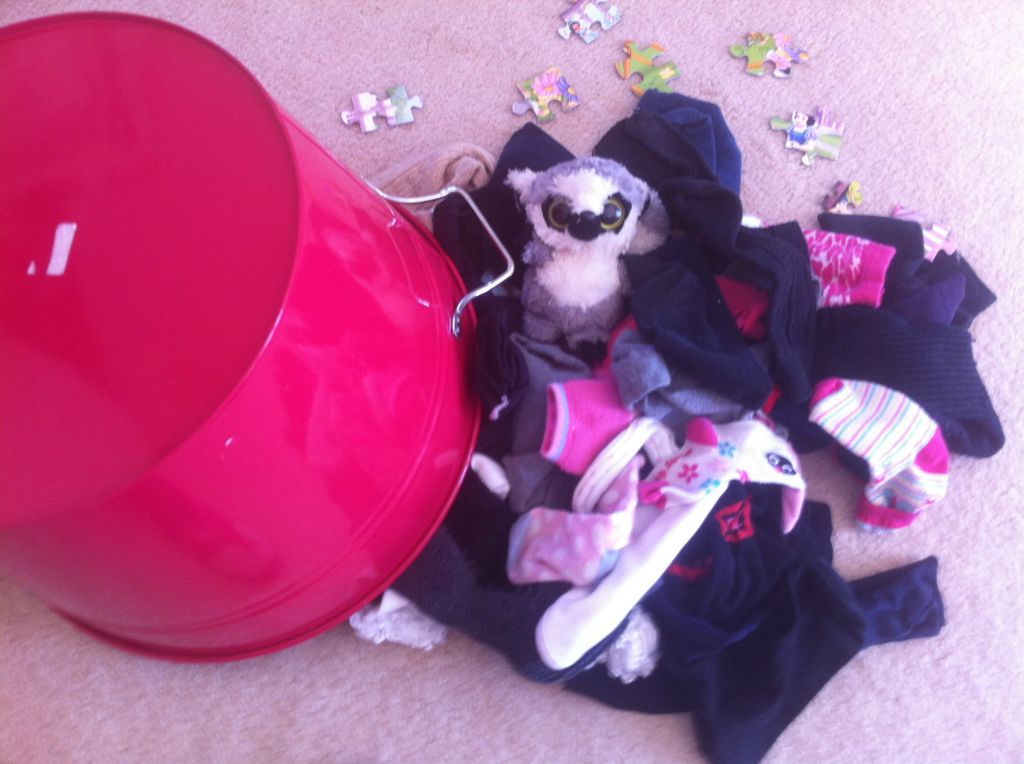 So here's my tips chickadees…
1. Choose a gift wrap paper you love to cover a small area such as the wall over a mantelpiece, the inside of a press or the space behind a dressing table or dresser as I've done here.  It's quick, cheap and you can change it easily but it's a brilliant way to try strong colours or patterns without committing to paint or wallpaper. Just go with your gut and pick something you really love 🙂
2. Mix and match. Bell jars & cake stands for example with framed pics, home made cards and colourful costume jewellery. Experiment with tea cups, postcards, buttons, anything. Old toys, ornaments, candles, ribbons, magazine cuttings. Anything that appeals to you in some way. No limits.
3. A word on colour. The colours in my paper were black, dark pink, pale pink and green. Without too much thought I added to this other blacks, pinks, reds (as these go brilliantly with pink), greens and a mix of neutrals such as gold, champagne etc. As a rule then use every colour in your paper plus any neutral and a variety of textures. If you follow that code you can use any pattern or combination of patterns in these colours but try not to think about it too much. I  didn't think about it at all until I was writing this and wondering how I'd explain it.
So now you see my room is a total mess but my dresser is beautiful and I can look at it and smile and sigh x o x
Have you any budget/sanity saving decorating tips? Will you try this at home yourself do you think? Let me know your thoughts and if you do decide to try it I'd love to hear or see how it goes! : )
---
---