Getting Ready for Christmas!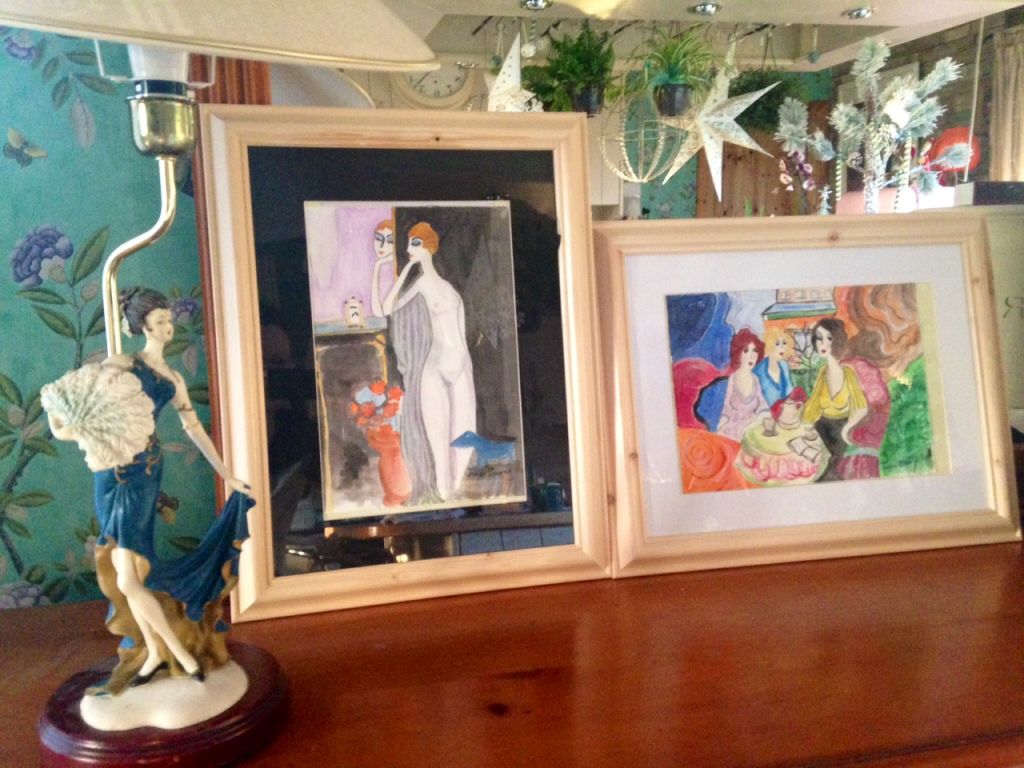 Good morning friends,
I'm not one for panic, overwhelm is more my thing but when it gets this close to Christmas and you...
1. Live in deepest darkest countryside
2. Don't drive (I do drive now but haven't advanced to driving to the nearest shopping towns yet)
3. Haven't embraced online shopping (I'm not sure why that is, I just find it takes a lot of time and is mind numbingly boring…or else I'm just rubbish at it.
4. Have a LOT of lovely people to buy for
5. Count up the weekends i.e. shopping time left when you consider points 1, 2 and 3
6. Have TWO parties this coming weekend, one of which you're hosting and the icing on the cake…
7. Started a major decorating project you didn't know was major or would involve so much flipping dust and would prevent you from getting your tree up or even the place cleaned up and…panic? Overwhelm? Take your pick.
So far I'm keeping my cool, thanks to a very productive weekend and lists. I love lists, such a lifesaver. When I catch all those things in my head and put them down on paper I can breath easy again.
Quite by accident or luck I managed to get a lot of my Christmas shopping done in Carrick on Shannon plus a few hours of quality editing for my novel. We got our garden gates up on Saturday and our big project, painting and putting up coving in the sitting room plus painting the ceiling is well under way. Ta-daaa!!! What do you think?
We think one more night should do it, then it's the big clean up, decorate and party, party, party : )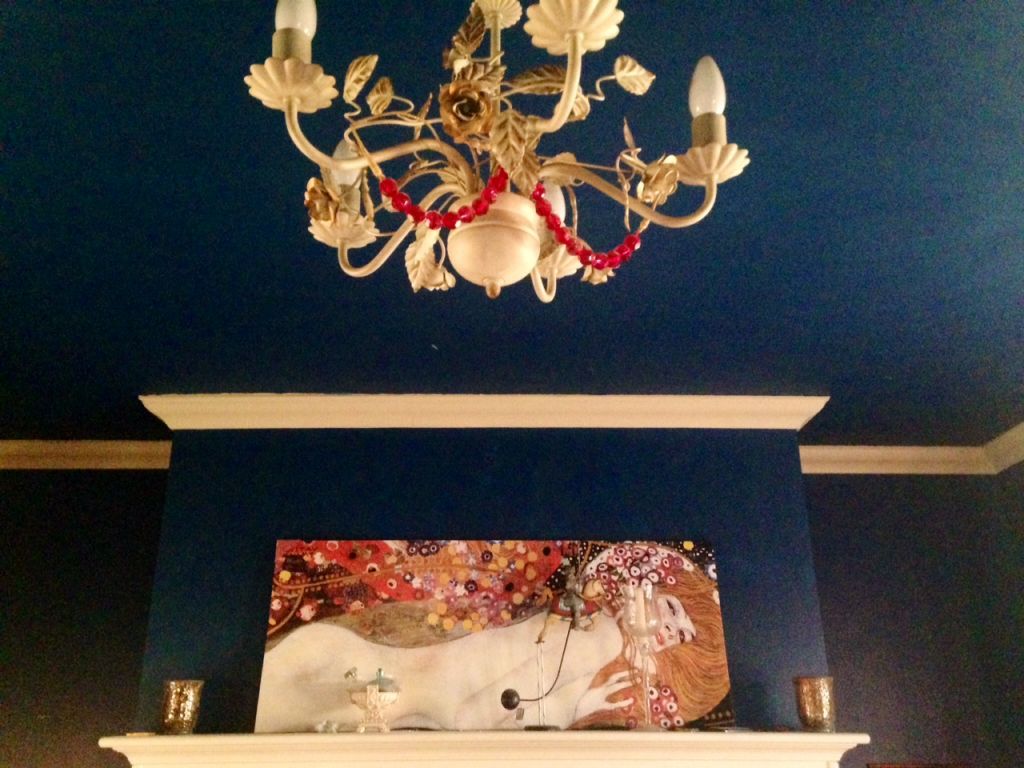 Speaking of presents, if anyone had told me only half a year ago I'd be framing paintings I did myself as presents for people, by request!!!
I would have been amazed and delighted of course but that I'd be painting at all is the main thing. Forty has been a very good year.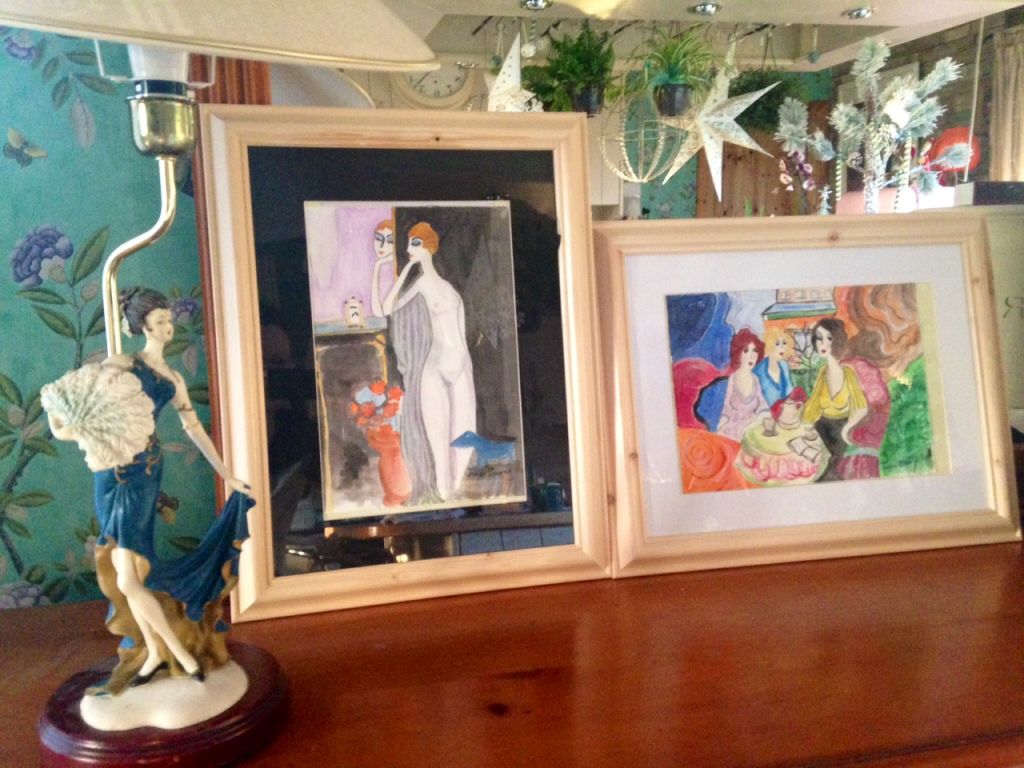 Also this weekend, letters to Santy were  written and posted. Poor Saoirse must have been feeling something like I was because when we got back she said…
'That's the pressure off now, thank goodness!' : )
Meanwhile I was so entertained by Sadhbhs letter I had to make a note of it for posterity. Here it is now verbatim, as dictated to me…
Dear Santy,
Sadhbh Barry has been a good girl… to Saoirse, ehm…tries not to cry or be naughty. She would love a clock, a moon that can tell the weather, a star, a necklace, a yoyo, a cowgirl hat, an elf, a princess, a book and a box, a treasure box, a pirate hat and dress, a telescope and eye patch, a bouncy boat and a singing teapot.
Love Sadhbh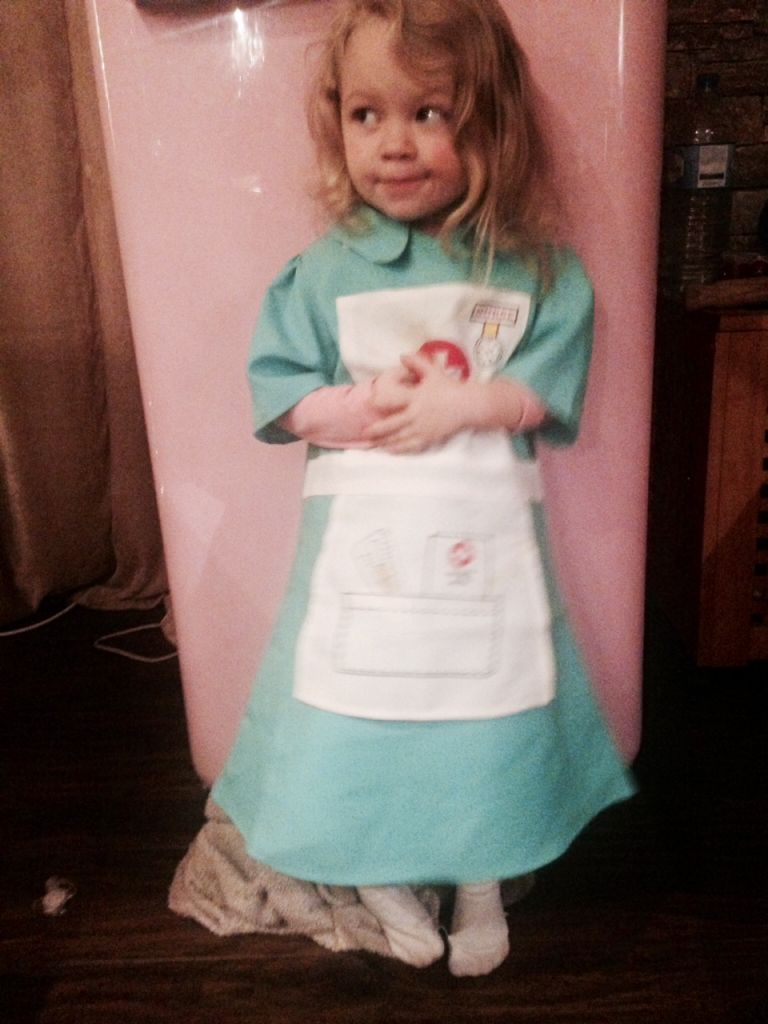 That's all for now. How do you cope with the pressures of this time of year? Are you super organised or leave everything to the last minute?
Have a great week
---
---