Gift From The Sea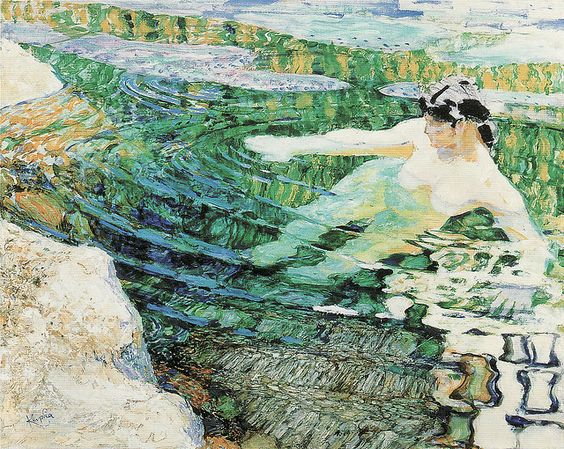 One of the books I've read recently is 'Gift From the Sea' by Anne Morrow Lindbergh.
"In this inimitable, beloved classic—graceful, lucid and lyrical—Anne Morrow Lindbergh shares her meditations on youth and age; love and marriage; peace, solitude and contentment as she set them down during a brief vacation by the sea. Drawing inspiration from the shells on the shore, Lindbergh's musings on the shape of a woman's life bring new understanding to both men and women at any stage of life. A mother of five, an acclaimed writer and a pioneering aviator, Lindbergh casts an unsentimental eye on the trappings of modernity that threaten to overwhelm us: the time-saving gadgets that complicate rather than simplify, the multiple commitments that take us from our families. And by recording her thoughts during a brief escape from everyday demands, she helps readers find a space for contemplation and creativity within their own lives." – Source: Goodreads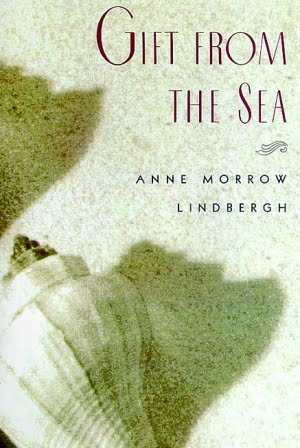 What struck me in reading is how relevant the struggle she speaks of, for women especially, to have any 'alone time' they will claim and stand confidently over is still sadly relevant today nearly 60 years later.
Through writing here, my bootcamps, coaching, and talking with friends it's pretty clear that people still struggle with this. It's a struggle in my view that is underestimated in prevalence, in seriousness, and for the damage it causes.
My own philosophy is that every adult needs something their own. It doesn't have to be something creative, but something outside of everyday life. I don't believe anyone can be happy without it.
We're given the impression from such a young age, wrong in my view, that to be fulfilled we need to study, then find the job, marry, find the house, and have kids. As humans we are always reaching out for something and society tells us this is it.
We have no reason to doubt this coming up. The cracks start to show both when you get these things, and when you don't. Either way it's the same.
A niggling feeling, as you follow the same path day on day, a small voice, sometimes a loud voice that says 'Is this it now?' And if you have all these things you don't feel justified in your dissatisfaction, because you are so blessed, right? And you are, blessed perhaps, but not fulfilled. The temptation then is to accept, or give up. To focus on the lives of the children instead of your own life, to believe that your time is done. The moment, has passed, go to seed…
And if you're one of the people who didn't or have yet to, or don't want to gather the house, partner, children etc you're left feeling judged. You are outside committee approval, a threat, a maverick. The pressure to submit is so strong you may even wonder if not having these things is the reason you don't feel fulfilled? But of course it's not.
At this point, for everyone, you either go to sleep, or you wake. It can happen at 30, it might not happen until 40, or 50, or 60. It doesn't matter when, better late than never. The much maligned 'mid-life crisis' can strike any time, or more than once. It's looked down on, thought foolish. Seen as an attempt to hold on to youth. But it isn't that, or at least the best ones aren't. The best crisis is an awakening.
To be fulfilled as an adult, any adult, to smooth the transitions from youth to middle age and beyond, is to keep growing, keep exploring, keep learning, and to have something your own. It's to make an effort towards 'wholeness.'
Reading I was struck, not for the first time, by growing awareness and gratitude at my own propensity for 'inward living' and 'wholeness.' While it took me some time to get down to the business of serious writing, of taking creative time for myself, I have always lived more on the inside than in the outside world. I didn't always know this was 'revolutionary' as I've learned from others, and Anne so correctly points out, but I'm more than happy to wear that hat.
I have, despite the world view, managed to carve time in every day to do the things I want to do without a shard of guilt. These things, for me it's writing, have value that far exceeds their wrong seeming simplicity. Family, work, home, friends, material things, you can't depend on these for fulfillment, besides, it doesn't work long term, and it's not fair on loved ones is it? We need to live our own lives, all the way, the whole depth and breadth of it…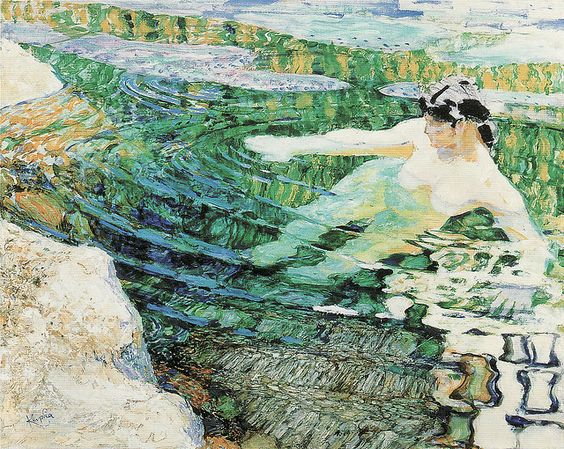 See if you find yourself in these excerpts from the book…
'Every person should be alone sometime during the year, some part of each week, and each day. How revolutionary that sounds and how impossible of attainment. To many women such a program seems quite out of reach.
Is this only an economic problem? I do not think so. Herein lies one key to the problem. If women were convinced a day off or an hour of solitude was a reasonable ambition, they would find a way of attaining it. As it is, the feel so unjustified in their demand that they rarely make the attempt.
It is not solely economic. It is more a question of inner convictions that of outer pressures, though, of course, the outer pressures are there and make it more difficult.
The world today does not understand, in either man or woman, the need to be alone. How inexplicable it seems. Anything else will be accepted as a better excuse. What a commentary on our civilization.
It can be physical or intellectual or artistic. It need not be an enormous project or great work. But it should be something of one's own.
Revolutionary, in fact, because almost every trend and pressure, every voice from the outside is against this way of inward living.
It is growth along these lines that will make us whole, and will enable the individual to become world to himself.'
Thoughts? xo Jane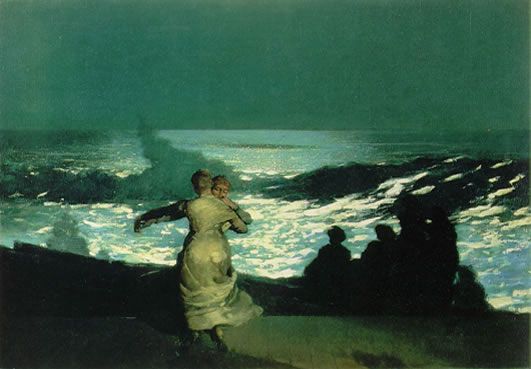 ---
---