Girls, yis are looking alright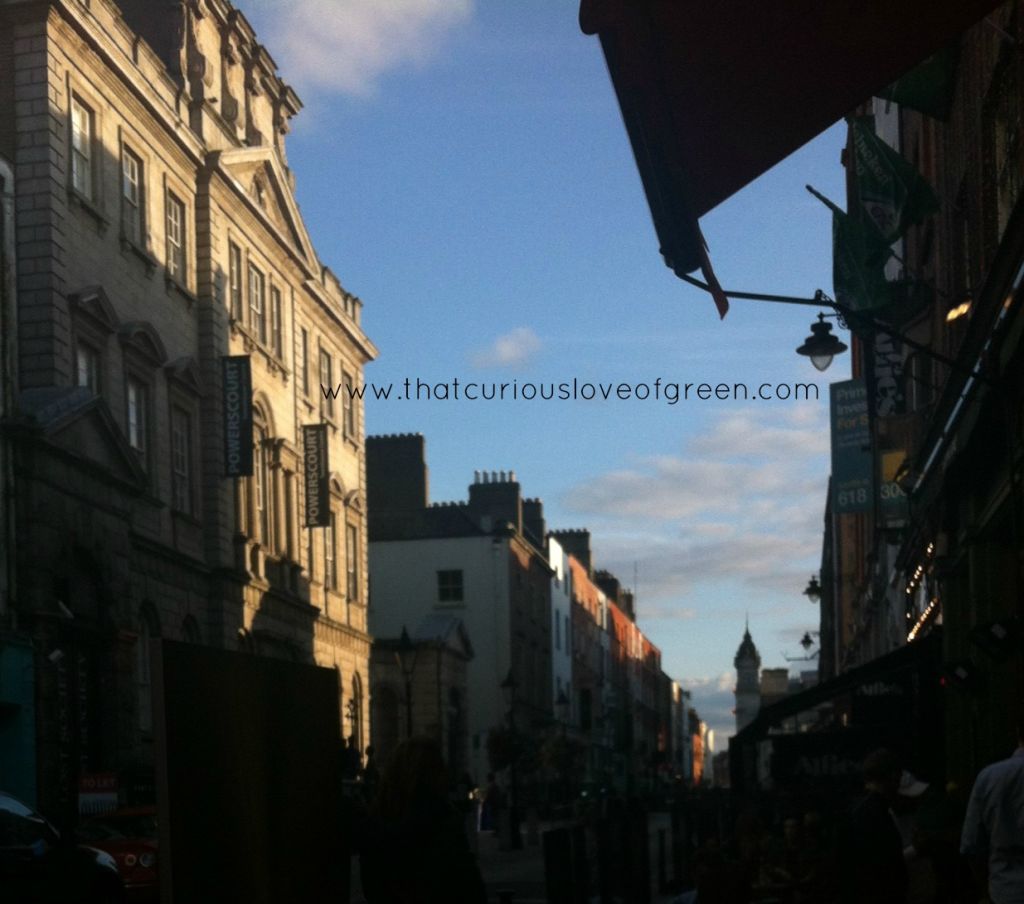 Standing on the platform I was a green dress in a sea of football jerseys headed for Croke Park. 'Are you going to the match?' asked one. 'No, I fear I'd burst into flames if I went in there'. Laughing he was already off chatting elsewhere in the good atmosphere. The games have that power, everyone's in it together, everyone's a friend, a neighbour, excited.
Going to Dublin from the country the shift starts at the station with a single step from green to stone. Under that old stone arch at Dromad station generations passed, the green at their backs for the first and last time. Most of them never came back. You feel that more in stones than grass.
The train emptied at Drumcondra, the stream of jerseys, rising banter, brollies, spilled as far as the eye could see, beyond the platform, down on the roads, under the ancient trees. I had the train to myself then for the heave ho into Connolly.
There's a stunning lake view on this Sligo/Dublin train but my favourite bit's the higgledy piggledy backs of houses in the city. Here's a spellbinding array of disarray and city living. Gravity defying extensions, some beautiful and clever, some just plain crazy. There's colour and mess, life and desertion. There's history and poverty and architectural gems and chaos and beauty and clothes lines. Pretty trees and flowers and windows along side twisted growth and junk and bins and balconies.
From the station to O'Connell bridge, I weave along familiar roads and pavement cracks. The clock turns back. Here's the building where and there's the corner that. Even where some things have changed the smells have not, they're mostly unsavoury plus brewing hops, it's lovely because it's memory.
O'Connell bridge is a high place. It's a heady feeling to take out across it's wide expanse, to gaze down the curve of the Liffey and the red brick buildings with the sun on top that always looks lovely from morning to night, to hesitate still as the cars take flight where you once ran giddy, breathless, light.
Bewley's on D'olier Street's now a Starbucks, is that even legal? God it's horrible. Trinity's beautiful as ever and never changing, I always glance in as I pass and feel the ghosts of those inside from Ernie O'Malley to Oscar Wilde. No one waits for the traffic lights except some of visitors but the rest of us rush on. It's busy but nice and moving lyrically, the peoples interesting to look at and they look you in the eye and smile and you hear all the chat and every five minutes you hear something that makes you laugh, that's the locals of course. It's very cosmopolitan now, a Dublin accent's as exotic as anything else but it's all blended up really well. Later a guy from Bangladesh at the restaurant tells us he's lived here for three years after living in England for many more but here is better, less trouble, less racist, the people are good here. It's good to hear.
All comes to a halt at the Molly Malone where a giant leprechaun's posing for photos, ah well. On Grafton Street the pace slows down. Here there's mimes and trumpeteers and trad, there's classical, rock and giant bubbles. 'Can we just set up and play, a musician asks a garda. 'I don't know, are yis any good's' the answer. The council's digging up the old pink bricks, laying a new and ugly grey that people aren't happy about. There's been complaining but it's going, it's a shame. At Bewleys there's always a breeze or in winter a gale as you push the heavy doors in, and the smell of fresh ground coffee could knock you back again. The dark wood's familiar, comforting, welcoming. I like the blue room at the top and the sounds of the street coming up.
That night in Rathmines we went dancing, the atmosphere was light and friendly. On the way home we walked behind a tipsy guy, when he stopped to talk to friends he told them we'd been following him all night. 'What are yis laughin at' he cried! Martha now lives in a beautiful place with fairy tale houses near Palmerston Park. I used to live near here once myself. She has a yellow door with a fan light, period features, flatmates and Jimmy the cat. Her room is all window, I LOVE that. It's an original sash, even better. Outside is an old stone wall with froths of flowers, rooftops, gnarly trees and distant spires.
Always in Dublin you're walking and if you're me, avoiding pigeons or trying to and Martha and I are busy talking. 'Any spare change? It's my throat, has me up all night,' as we pass he says 'Girls, yis are looking alright.'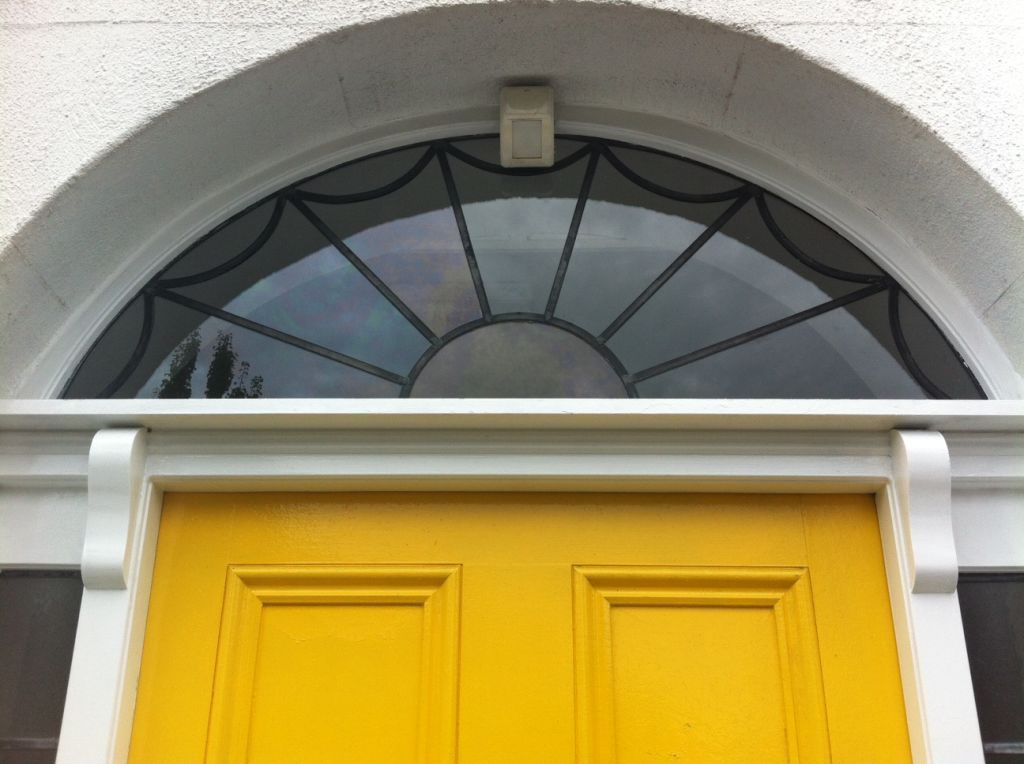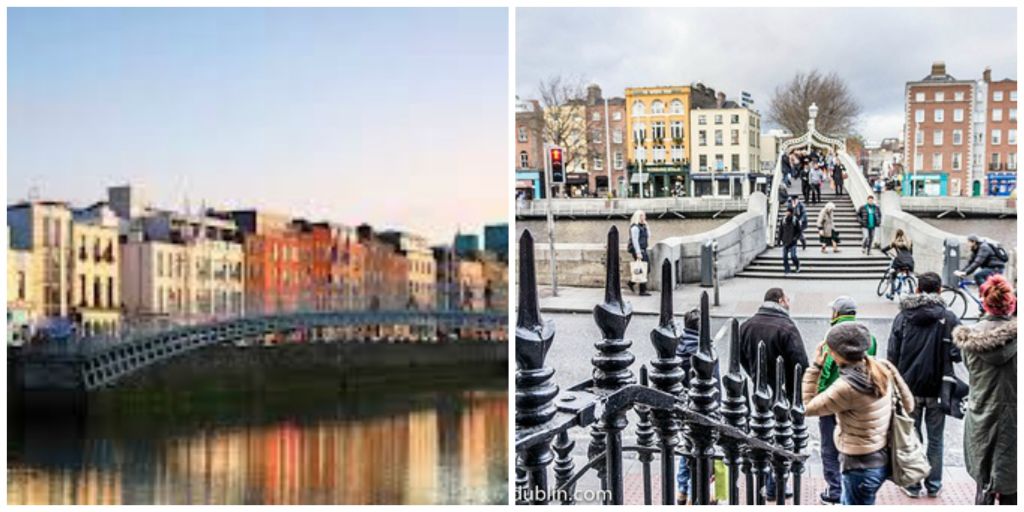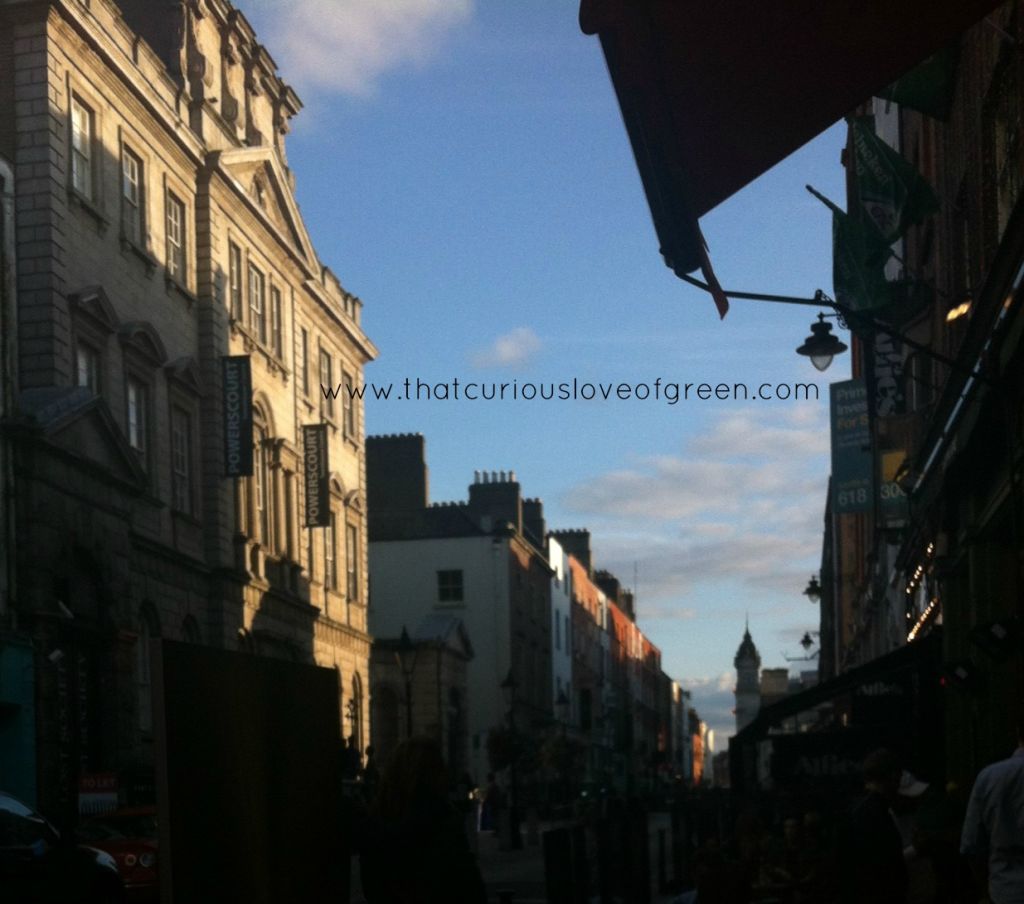 ---
---