Halloween Break Idea for Adults & Children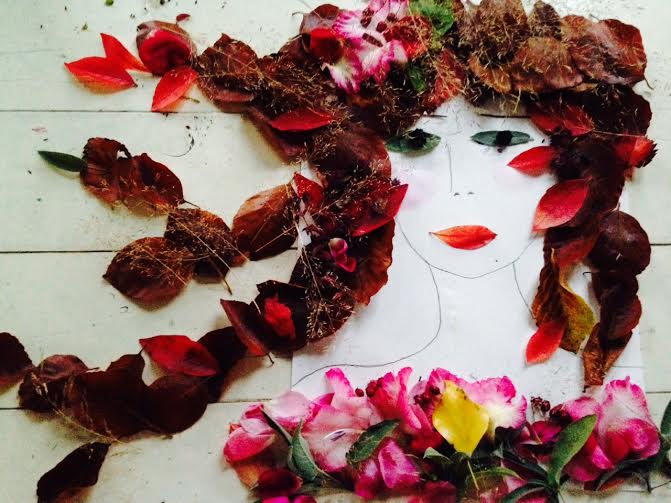 Today I have an easy creative activity for Halloween that's great fun for children and/or adults as well as a fitting tribute and farewell to autumn, the leaves and flowers of the year.
All you have to do is gather leaves, petals, twigs, grasses and berries with this thought in mind, to make foliage faces.
Sadhbh and I did the gathering, she's four and this was the part she enjoyed most whereas Saoirse who's seven, was more into creating the faces.
As for me,I don't know when I had as much fun.
From the gathering to the creating I found it absorbing and relaxing. It really fired my imagination. 
Trust me, this activity is not only great for the holidays, or the big day itself, it's going to make you feel relaxed, inspired and happy… try it as an activity for an autumn child's birthday party like we did for Saoirse this year. ..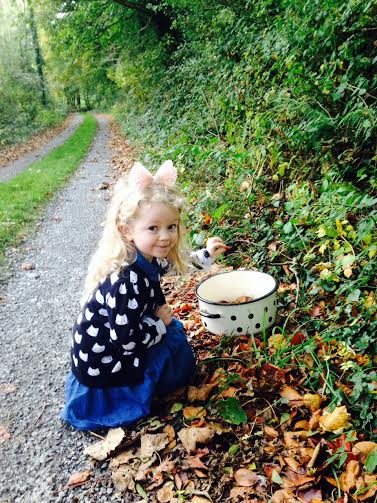 Where summer and autumn collide…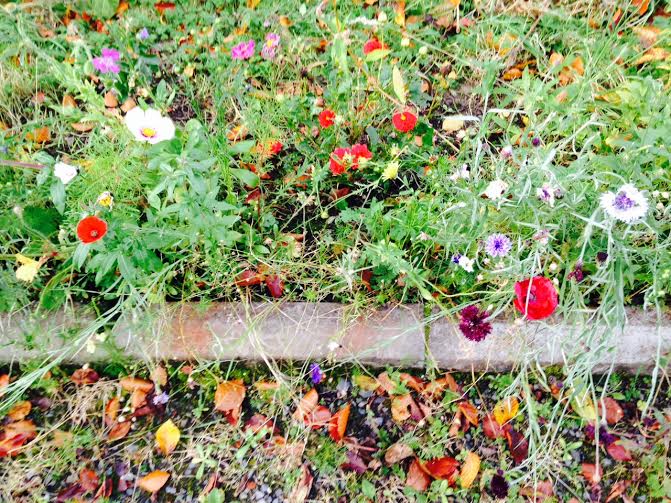 Our little joy pocket, Sadhbh…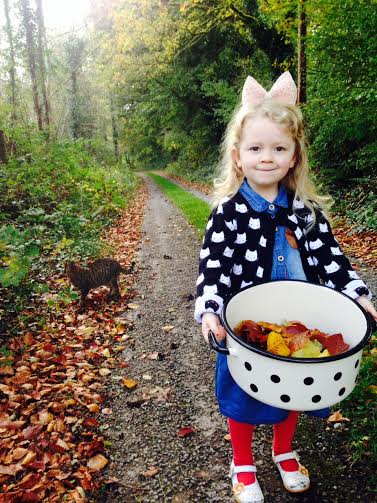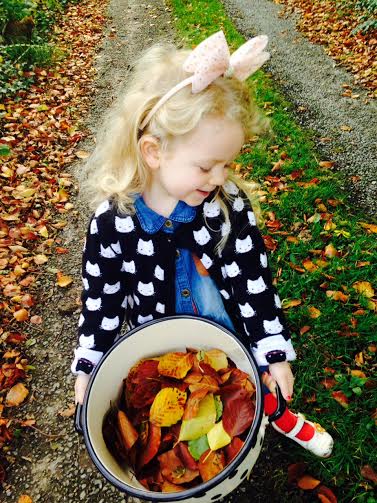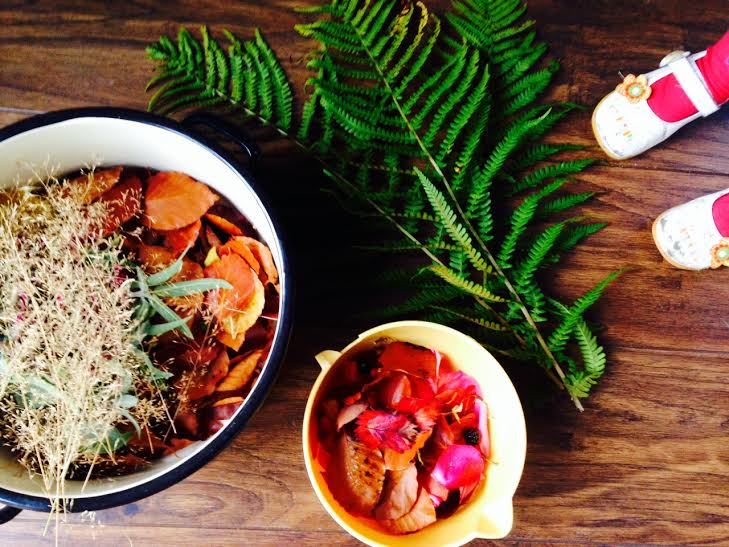 My foliage face… as you can see I drew a basic face first, just the head, neck and nose. I used an A3 sheet of paper, and spilled on to the table…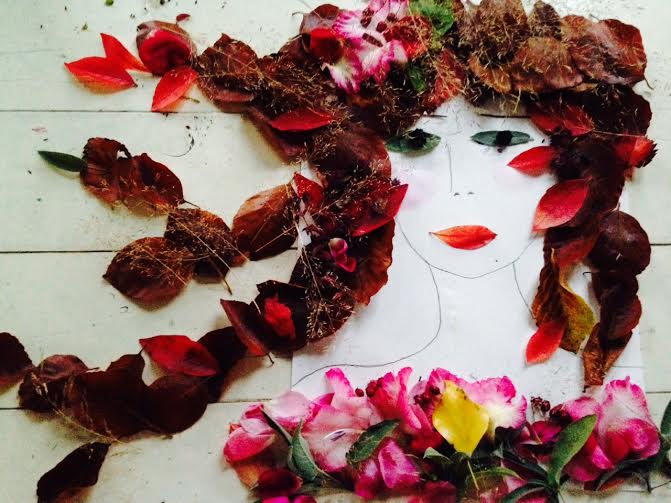 And a selection by the girls… Saoirse, Sadhbh and Saoirse again in that order…
Happy Halloween…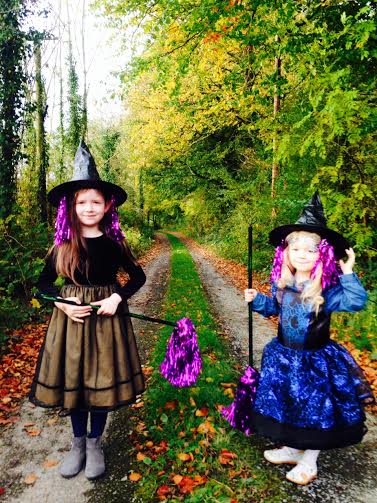 ---
---