Herby Salmon & Potato Fish Cakes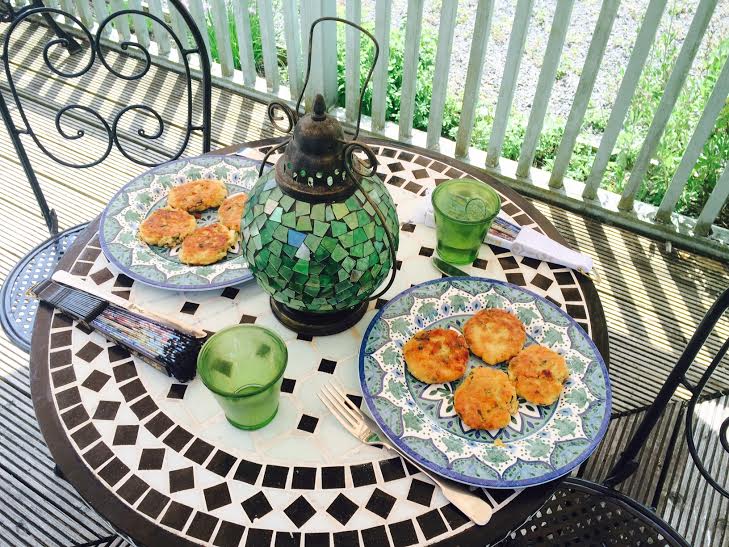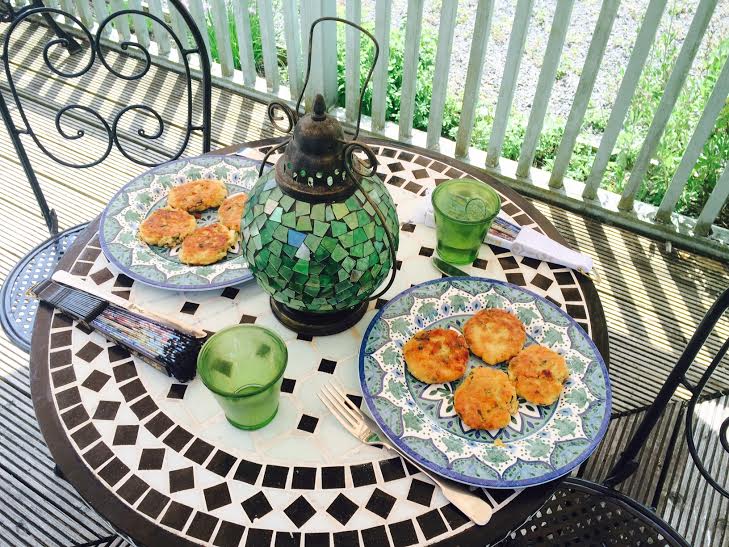 My third 'Creativity Bootcamp' got off to a flying start yesterday and already my newsfeed is filled with inspiring posts by creative people from every corner of the world, no griping or moaning, just wall to wall creativity and inspiration. A feast for the senses. As well as hosting the camp, which runs for the next two weeks, my personal bootcamp aim is to increase the time I spend writing, and to take another leap forward with my book.
So I'm going to…
1. Work on the book for no less than 3 hours everyday
2. Write everyday in my journal
Plus post on the TCLOG page at least once a day and hoop up a blog post like this one, or two. 
And I hope to get the paints out at some stage for bonus points ? Bootcamp schmootcamp, bring it on! Here's to doing more of what we really want everyday, that's what my bootcamps are really about.
Adding to this excitement my eldest daughter Shaylyn is home so I'm extra busy with chatting and making all her favourite food. However the weather is glorious, not for slaving over hot stoves if you can help it, so this is a handy little recipe that ticks every box for me. Healthy, economical, fast, and easy. It's a good store cupboard dish, and a good bootcamp dish too…
Herby Salmon & Potato Fish Cakes
Ingredients
1 tin of wild pink salmon (or any tinned fish)

Leftover cold potatoes roughly mashed

1 egg beaten

Any or a mix of parsley, dill, or chive, freshly chopped or dried. I used fresh chopped parsley and chives from the garden.

Flour

Salt & Pepper

Oil to fry
Method
Drain the fish and mix with the potatoes, herbs, salt & pepper. You can vary the amount of potatoes to suit your own taste, use less potato for a lighter dish.
Add the beaten egg and mix well, if using a lot of potato you could add a second egg, up to you, and how many mouths you need to feed. Add a second tin of fish for that matter!
Shake in a handful or two of flour to bind and mix well.
Shake some extra flour on a plate and get ready to roll, this is the messy bit.
Scoop up balls of the cake mix with your hands, or a spoon if you wish, and roll on the floury plate before shaping into flattish rounds ready to fry. I like a really crispy fish cake so I make mine quite thin.
Fry in oil over a medium high heat until crispy on both sides.
Serve and enjoy, xo Jane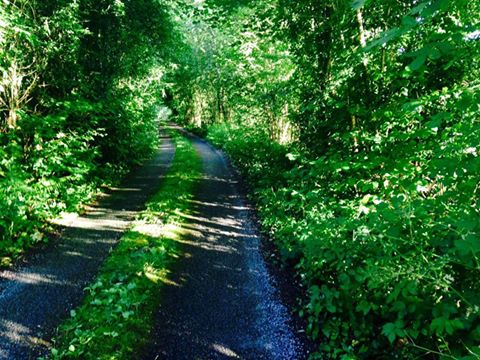 ---
---