Home Art Studio Reveal…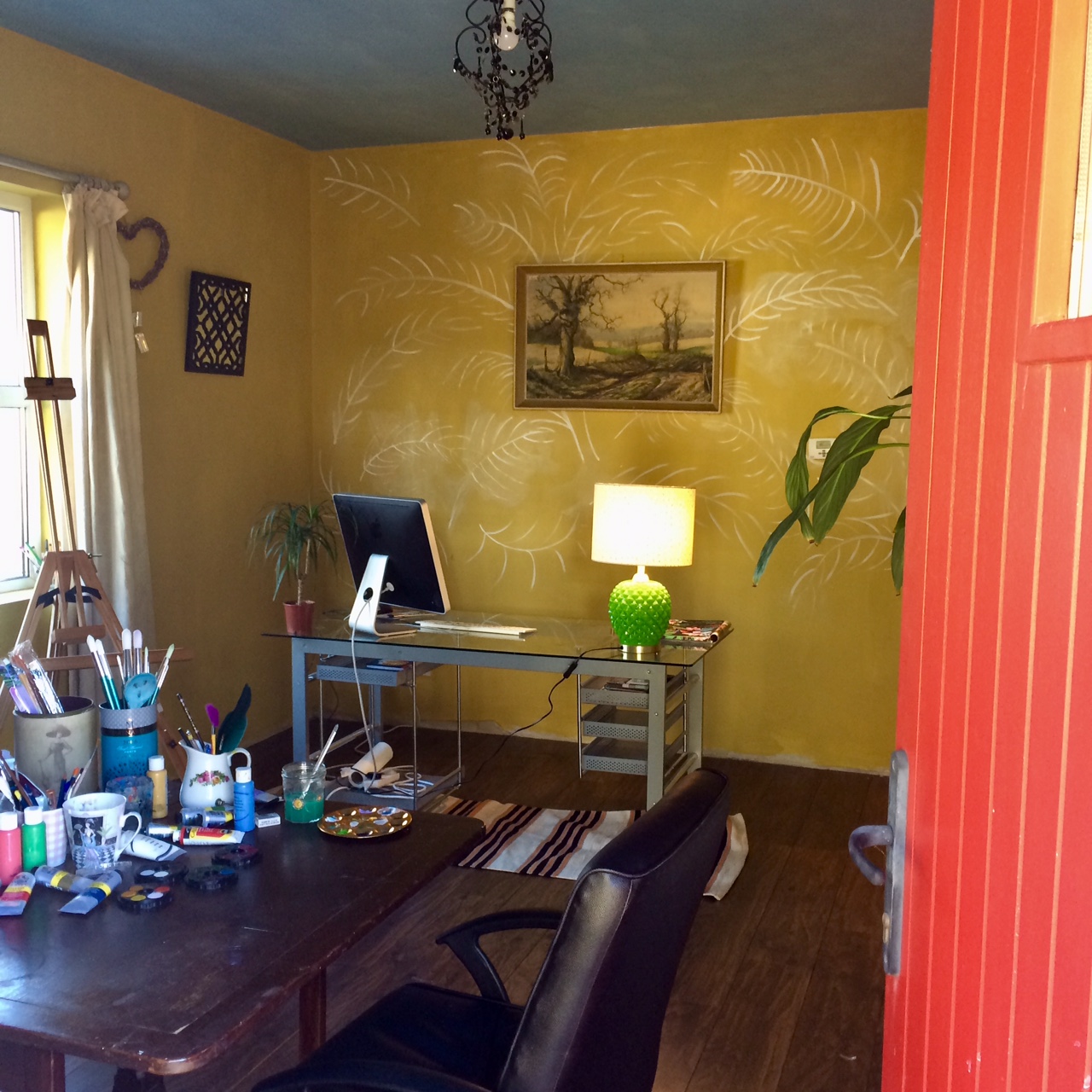 I've had the most fantastic uplifting weekend, an inside job. And here is the end, or more like the beginning result. Of a room of my own…
We tore the house apart, and put it back together again. It was glorious. Everything that was in this room had to be either dumped, recycled, or re-distributed. It was a mammoth task that involved also tackling the upstairs bedrooms, attic, spaces under the stairs, hot-press, you name it. The end result is not just this lovely, in a way re-claimed space, but a much more streamlined, organised house. This room has never felt part of the house before and I've never liked its energy. But now we've changed all that. I love it.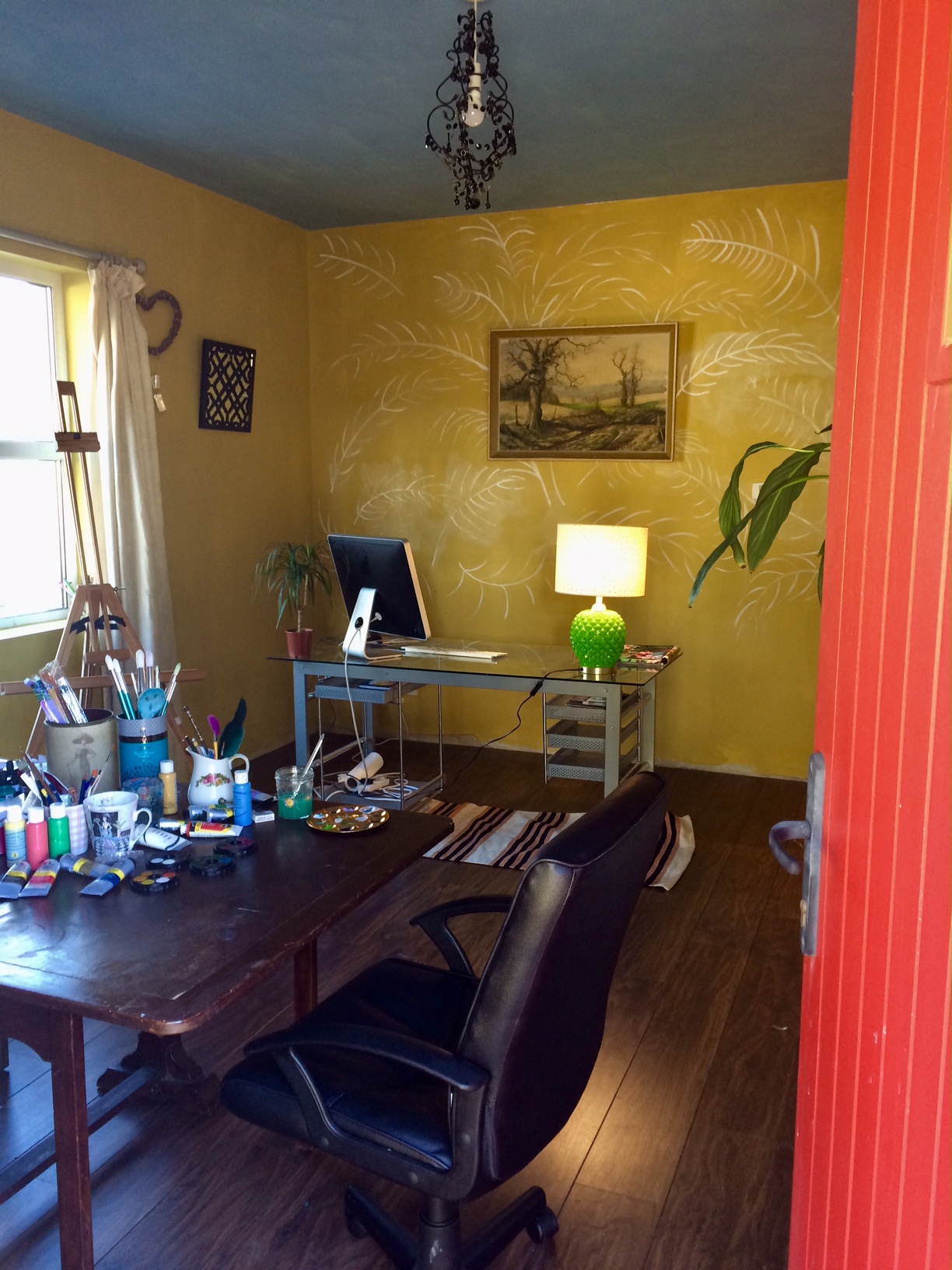 Something old, something new. The only new addition to the room is the lamp, from Dunnes Stores. The old table and painting were my grandmothers. I gave most thought to the orientation of tables and seating. The art table gets the most light while both have a view I like.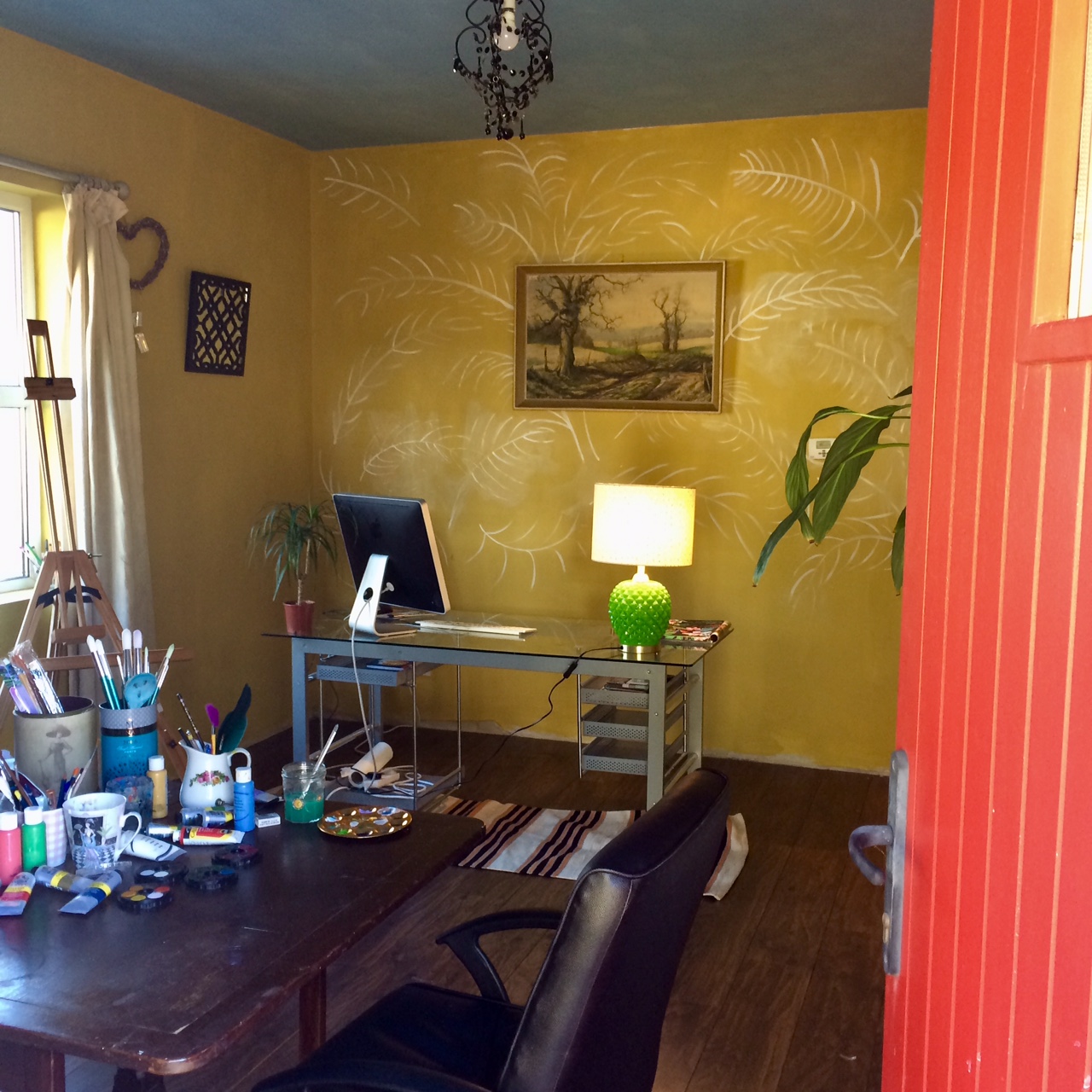 I love the Sitka Spruce on the hill. I love how the sun filters through, and the sounds they make, especially in high wind, like music.
I can't help thinking of summer… and when I think about summer I feel 21. I would much rather feel 21 than be 21.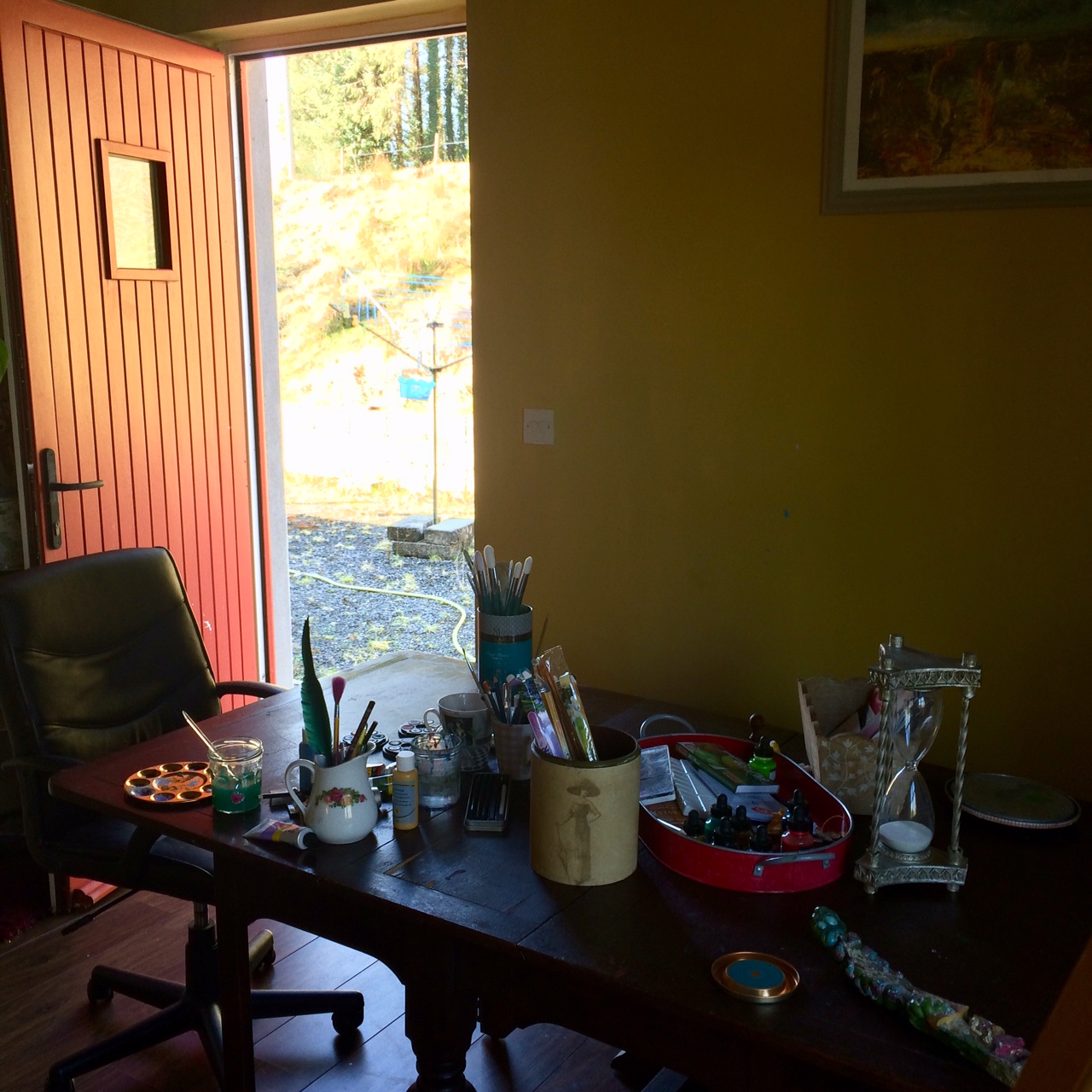 l was dying to paint something finally, anything, just to lay claim, or intention, christen the room. In the end it was the old painting.
Just yesterday my brother found it in the old house and asked if I wanted it. And I did, of course. We cleaned it up and hung it here this morning.
There I was sitting at the table, at last. Wondering what to do, when it caught my imagination.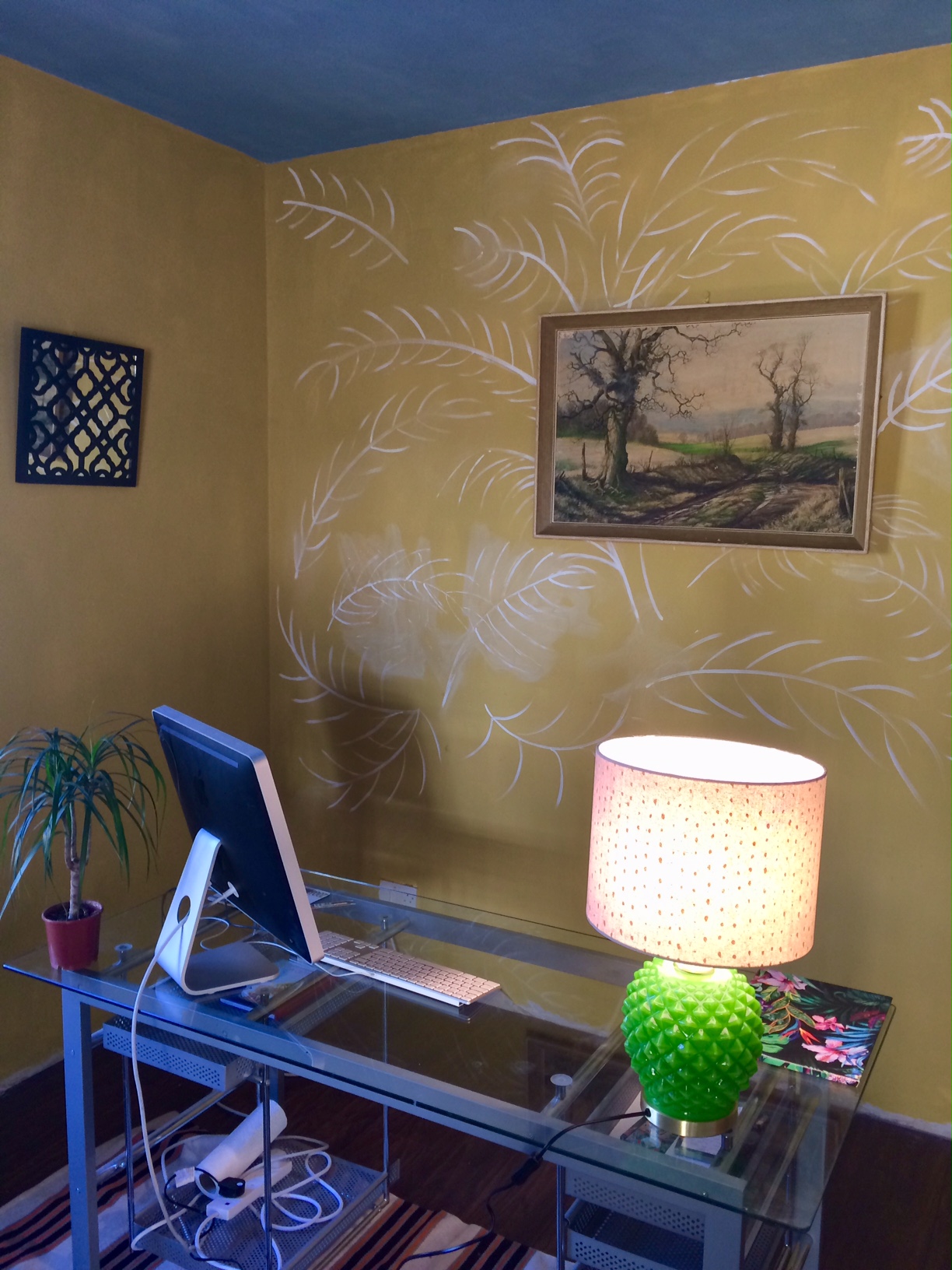 You guessed it, I added the green, and the blue.
The lamp inspired me. And that field in the distance, not to mention the gathering of trees on the left. Something going on there.
I had incense burning and music playing, Debussy, Erik Satie. Heaven. I never felt so happy.
And I kept thinking of that movie, Chocolat. I don't know why really but maybe the colours, and that part where she fixes the place. I want to watch that now, tonight maybe. Would be perfect.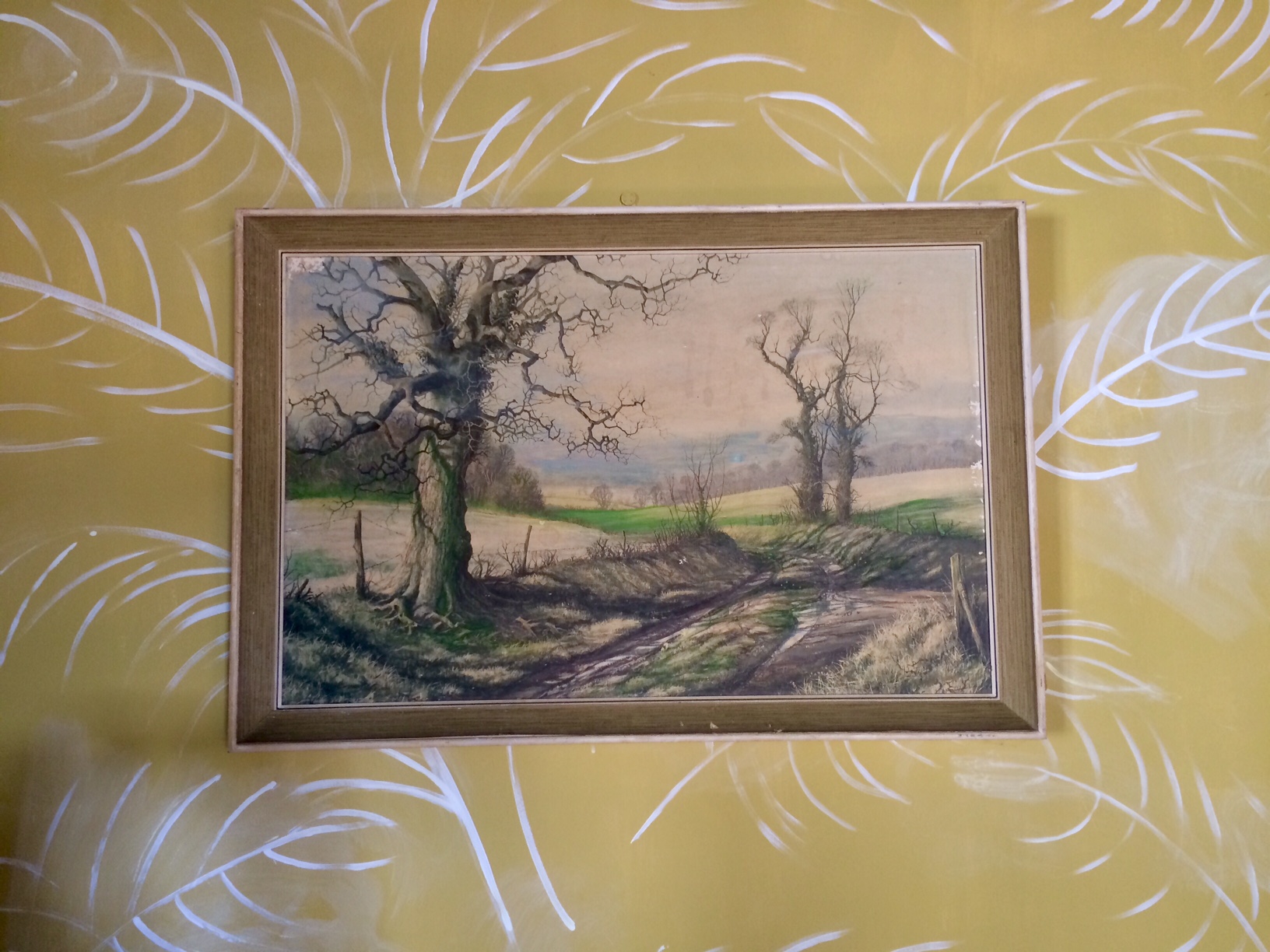 I kept the music going, all day, and with the scent of the incense, it wafted through the house, in the most mysterious way. So that I could feel it everywhere, the new energy.
'There is no theory, you only have to listen, pleasure is the law.' – Debussy
Watch a scene from Chocolat and get inspired HERE
Chip shop for dinner.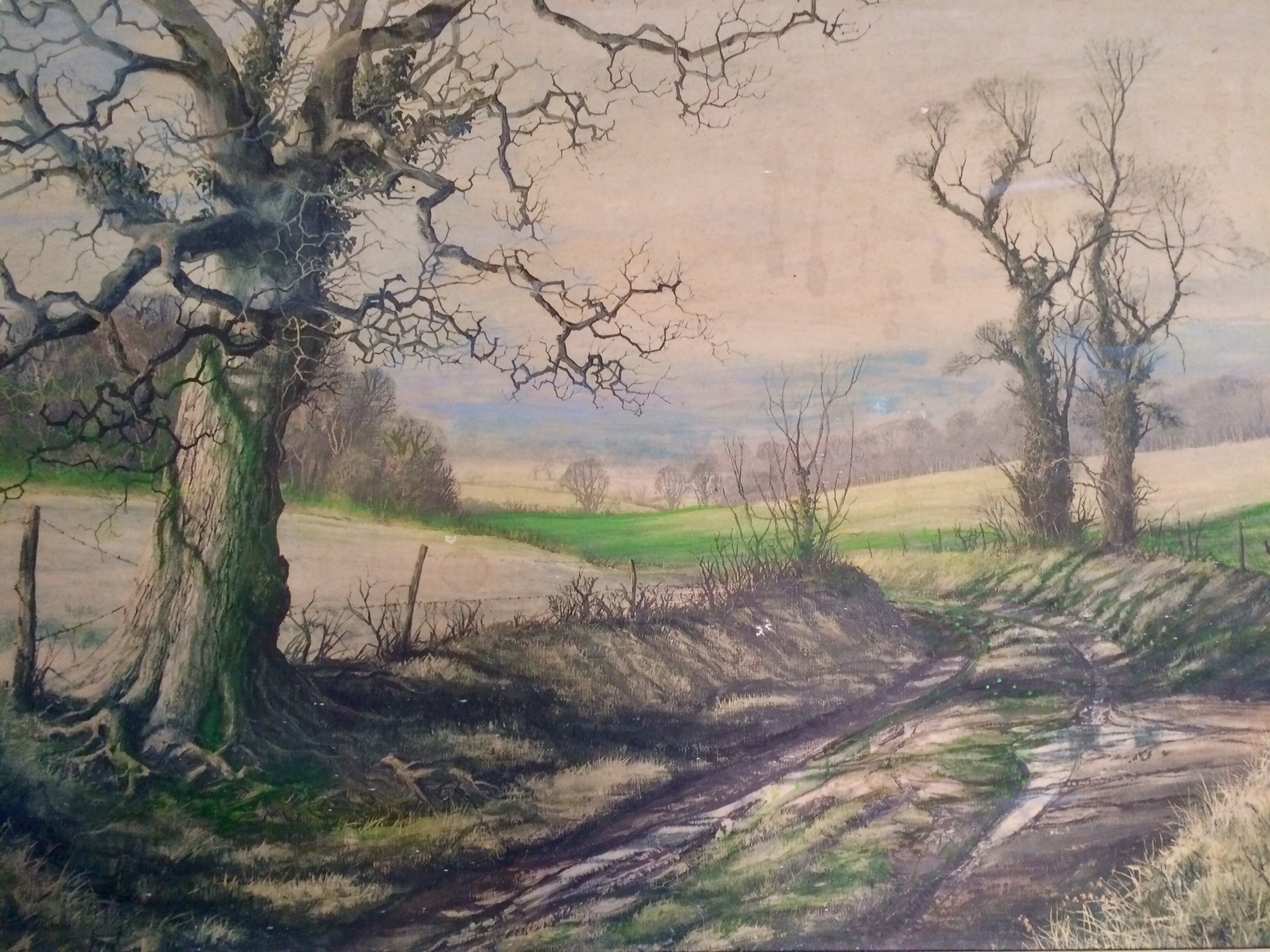 ---
---