How To Become An Extreme Writer #ThatCuriousLoveofGreen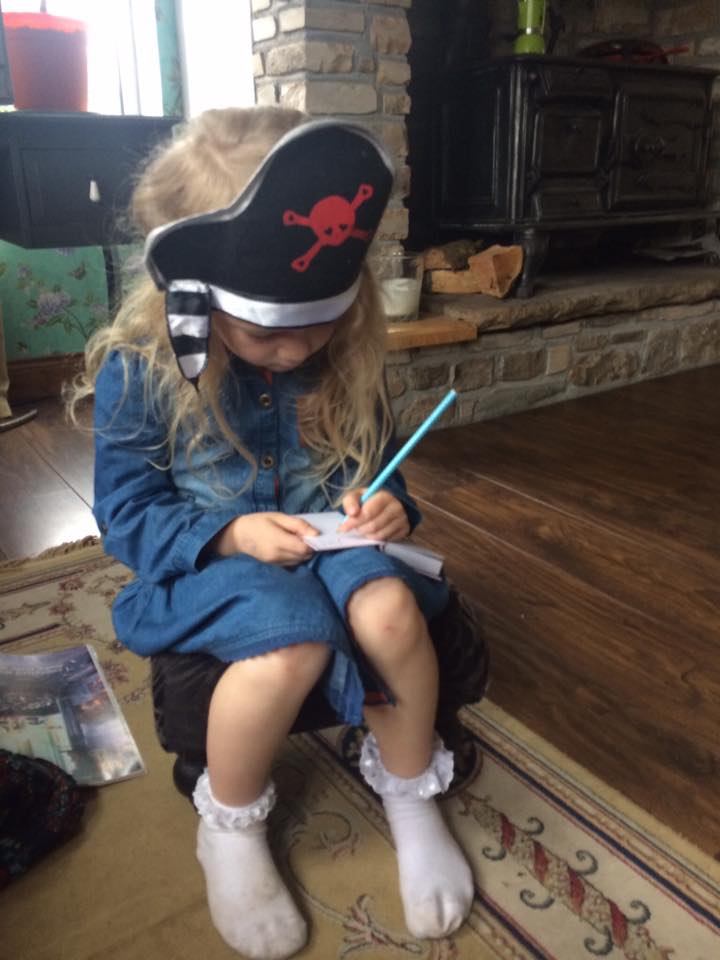 How To Become An Extreme Writer…
Write everyday until it becomes a habit.
Ignore 'the voices.'
Write in any conditions, anytime, anywhere.
Write rough, write rubbish, but write.
Write when you don't feel like it.
Write until you can't imagine a life without writing.
Choose writing over other things you enjoy/want to do.
Write until you've found healing, awe, flow, ecstasy, joy in it.
Write until you have to.
Write until it's hard to know where writing ends and you begin.
Declare yourself a writer.
Be writing.
Happy Friday y'all. Shaylyn, my eldest, pointed out that in photos of the little ones they're always writing, or painting, or reading, or drawing. That and Sadhbh has a penchant for headgear. 😍 Love my three pirate girls! xo Jane
Don't forget my new novel Cailleach~Witch is now available on Amazon and only 99p for kindle all this month. HERE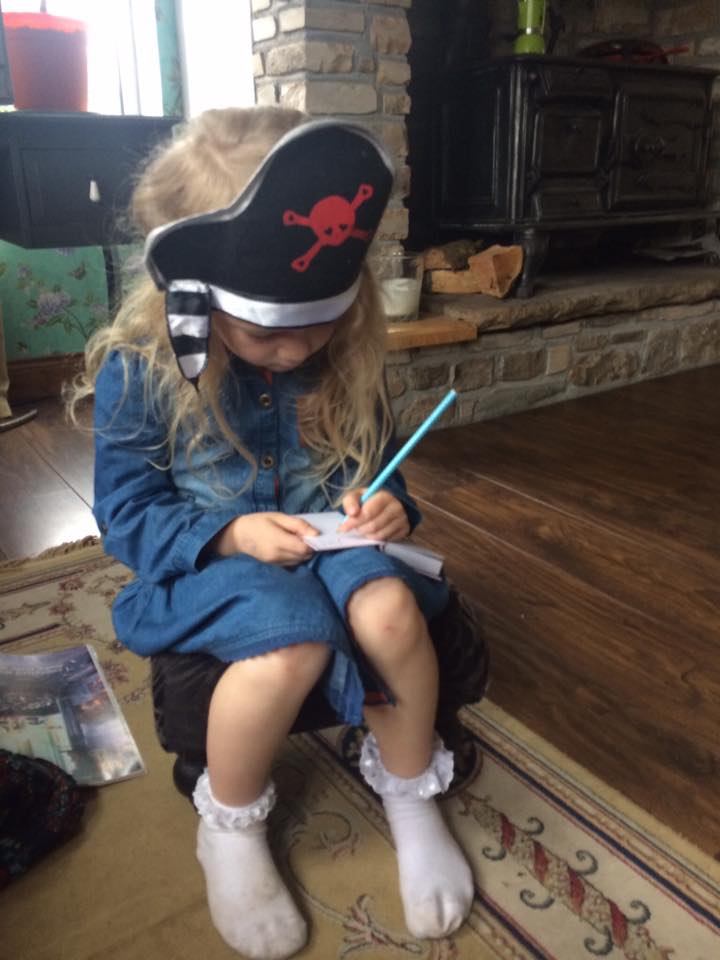 ---
---