How to Keep a Journal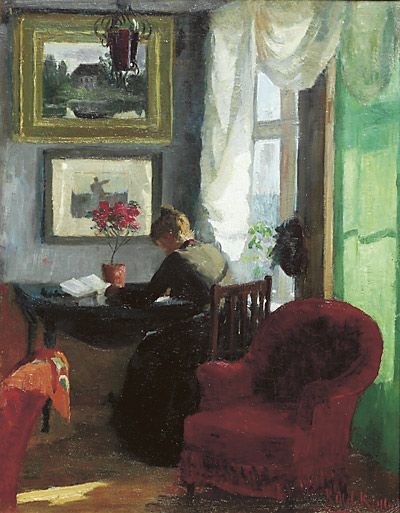 Morning all.
I want to talk about keeping a journal. I've already tried and failed a few times because it makes me so sad!!!
Seems I can't talk about this subject and what it means in my life now without feeling seven years old, or ten, or fourteen again and I feel sad for the child I was, for the effort, the awkwardness, the devotion. For the hopes and dreams, for the loneliness.
As far as I knew the only people who did this kind of thing were fictional characters from olden times in the book 'Little Women.' While it felt right to me there was no example in the world I lived in. There seemed only one answer, I too belonged in the past, maybe I was a fictional character?
I always knew what would make me happy, I just didn't know how.  I was very young and already adrift.
I stopped the whole 'Dear Diary' effort sometime in my teens, no more stiffly recounting the days events, never quite putting myself on the page, afraid of discovery, by siblings yes, and without knowing, of myself.
It was all too awkward, I knew that, deep down I had felt it was for me, but it was not me in the ink, if that makes sense.
I focused instead on school essays, occasional bouts of poetry and just keeping notebooks. Writing belonged to other unknown people, artist types, not in any world I knew, not outside of school. The End.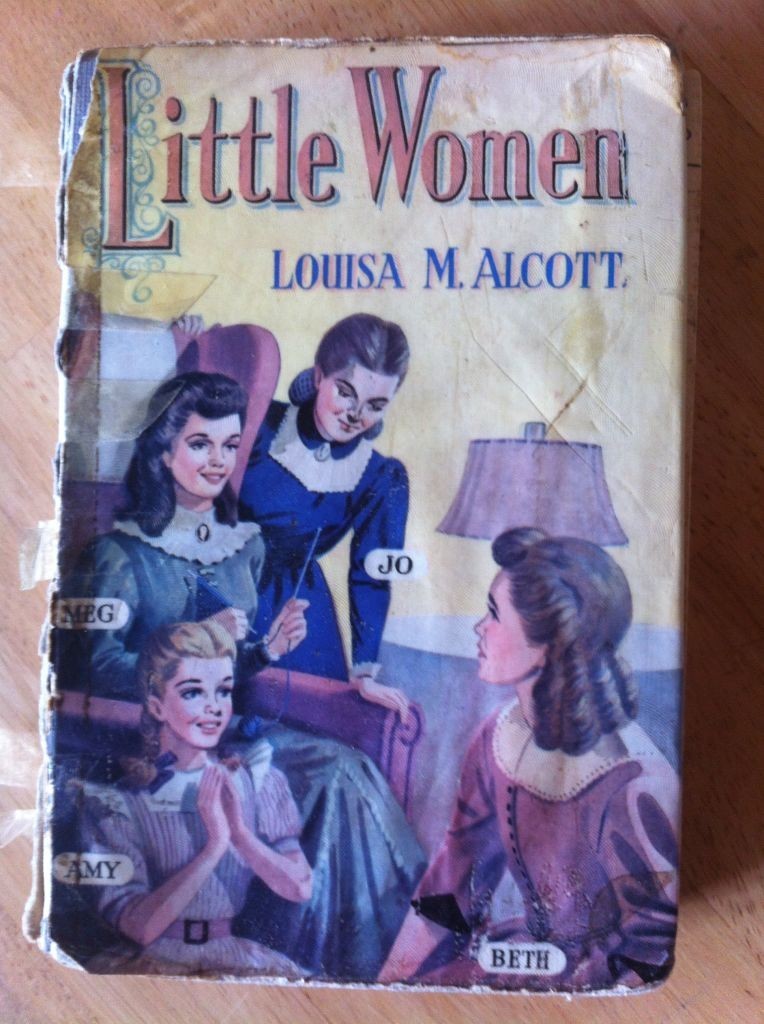 That could have been the end. But about thirty years later things were brewing.
I'd had some stormy times, I needed something. Deep down I knew it was writing, my Dad said, 'Jane, you should be writing,' but again, how? I dabbled, it was of course awful. The how still eluded me. Thirty years folks, thirty years…
But one day, the right day, my sister Martha gave me a beautiful notebook with this quote;
'History will be kind to me, for I intend to write it,' – Winston Churchill
And the inscription;
'To Jane, to write your first novel in.'
Well like a movie at the big reveal, something clicked, the penny dropped, I was a diary keeper once again. I started writing what I called;
'Conversations with Myself'
Thirty years at sea and the need, the drive, the desire was the same as it had been, at six, at ten.
I believe it's no coincidence that once I started writing earnestly I very quickly went on to start this blog, start writing poems again, start painting and wrote my first novel. I had been a wise child had I not? The End.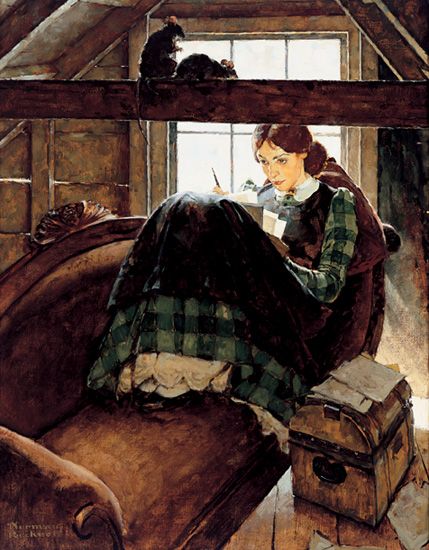 That could have been the end too BUT, my adventures in journaling were not over yet. They were in fact just beginning.
Thanks to social media I was now surrounded by a sea of writings on the subject, the journals of famous writers and the importance of keeping a journal not only to a creative life but increasingly for mindfulness and health.
Like adult colouring books journaling is suddenly everywhere.
Creativity is having a moment, I like to call it, the future.
Crucially I've also been reading master journal keepers like May Sarton, Annie Dillard and Anais Nin and I have learned so much from them.
You see once I finished writing my book I felt such happiness, peace, a new confidence but I had a void of process. I needed to write, and to write more freely, more regularly than I could on the blog, without need of edits or photos or social media link ups.
This is where my journal writing career really began when not much more than a year ago I broke through the how once and for all. Through writing out of the dark, the journal, then the blog, then the book, I created my own world. And the more I wrote, and read, and could see, the more confident I grew, the more I knew HOW to do it.
I owe a debt of gratitude to the child I was for knowing herself and fighting so hard, for staying with me all the years, and of course, to Louisa May Alcott.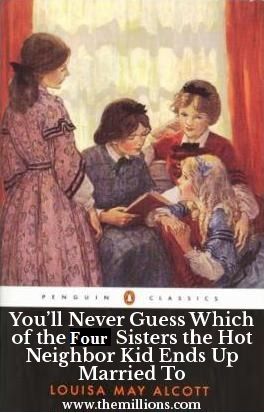 HOW to Keep a Journal
No doubt there are as many ways as people and notebooks, this is how I do it. I keep one main notebook, I like A5 size, not too small and can fit in my handbag. I bring it everywhere and use it in a number of different ways.
To write thoughts as they pop into my head. I'll keep it on the kitchen counter during the day for this purpose. 

To write snatches of what other people said, anything that resonates.

To write out quotes and other things I've read and want to keep. 

To find the answer to a question, or, if I'm worried or overwhelmed by many things writing about it helps.

Poetry rough work, these are the messiest pages, I always start poems on paper.

Things I want to remember, like funny things the girls said.

Lists and plans, I've never stopped those.

Thoughts and ideas for the book/blog etc Where I'm at, where I should be focusing etc I get most of my new ideas and focus through writing about it.

Observational writing. This one has been the game changer for me. Observing my surroundings and writing about it, what kind of morning is it? What does the sky look like, what does the air feel like, how does the coffee taste and smell? How do I feel?

Detail, detail, detail

, cram it in. 
A Few More Tips For the Road
Write first thing in the morning, or last at night if you're a night owl. Reach for the notebook first, before your phone.
Don't think too much just pour on to the page. If you're stuck write about being stuck OR look around and write an observational piece,  you may be surprised by the effects of this. They can include time slowing down, a meditative state, peace, relaxation, heightened awareness, surprise, gratitude, happiness, to name a few.
You might find it a help to start with 'Dear (insert name of someone you love to talk to) or use May Sarton's 'Begin here, it is (raining/windy/snowing)'…
If you are starting a journal for the first time with the bootcamp this October you could write about that, why you're taking part, what you hope to get from it, how it's going etc
Don't stop until you've at least one A5 page written, no matter how awkward it feels I promise you at least one lightbulb per page, more pages more lightbulbs, more moments of enlightenment, more peace, more answers.
You can't do this for any length of time and not be changed.
For more on my free 'Creativity Bootcamp' click HERE
To take part in the bootcamp you must keep a daily journal for the month of October 2015 and if possible do at least one more daily creative activity, writing, painting, photography etc. I will be setting up a private fb page for participants to share their work and process (not journal entries, that's for your eyes only) If you are not on fb I will also have a special thread here on the blog for sharing and discussion. Aside from that all you have to do is sign up to follow this blog by email plus follow on fb.
xo Jane – Happy Journaling…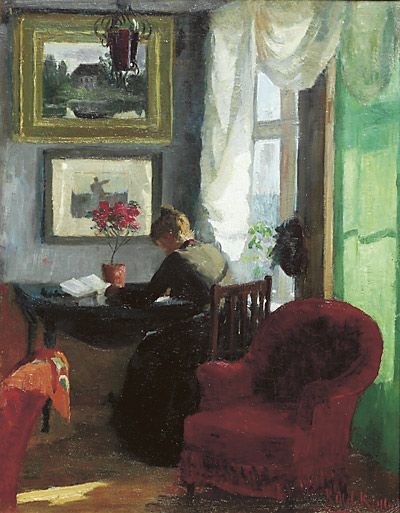 ---
---