I Still Love Tom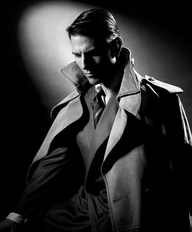 I still love Tom. There I've said it!  I never stopped loving him really not even post couch or scientology reveals.  Why would I care about that stuff anyway, I'm not married to him!
I just want to bask in the great bright light and magnetism that I've grown up with, that we've all grown up with.
Tom Cruise is the real deal, a proper Hollywood star like the stars of old and that's the way I like it.  I don't want him to be like Joe Soap down in Jackie's Bar on a Saturday night.  I don't want him to be a (vocally) tortured soul (he suffered poverty and abuse as a child) or trying to make himself ugly for fear of pretty boy casting or a tortured artiste ruminating on his art and the meaning of life.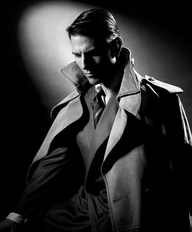 I want my big screen leading men to be larger than life, untouchable, not like the rest of us but proper stars with tons and tons of star quality.  That's what Tom is and there's an honesty and a purity to him for the fact.
What's that you say? He's cheesy, he's small…well nobody's perfect and I like a bit of cheesiness, sure that only makes me smile! Not everyone can be Clint Eastwood! These things just makes him ummm, more fun to watch, still human!  He's still cool, admit it!  You still watch his movie's, you'd notice him in a crowd, you'd be star struck if he did walk into Jackies on a Saturday night!
This brings me to his latest movie, Jack Reacher based on the popular Lee Child book 'One Shot'.  Fans of the book have been vocal in their disdain for Tom as Reacher, a man's man standing 6′ 5" and not having read the book I can't really comment on that but I did enjoy the movie.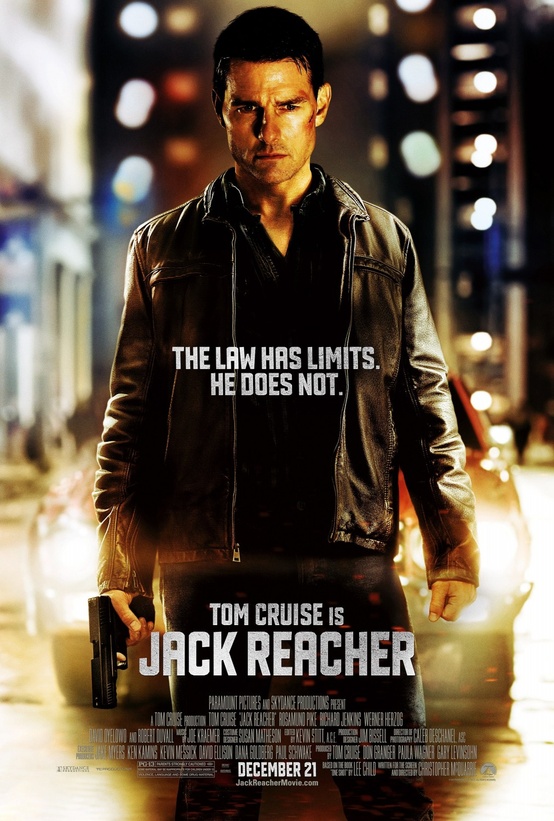 Tom plays the inimitable Jack Reacher, an ex military investigator called in by an expert sniper who has been accused of shooting and killing five innocent people.  Reacher is convinced of the man's guilt but on closer investigation finds more than he bargained for.
On the basis of plot description it's not something I'd immediately go for.  In fact I'd planned to see the 'Life of Pi' but it was sold out!  Still I'm not disappointed.
The story is good, piques your interest and holds your attention right from the start.  There's a nice balance and probably unusual enough blend of humour, mystery, intelligence and cheese! For example there's the discomfort that comes from watching the the sniper select his victims but also the introduction of Reacher through how women see him as he passes through a crowd (please don't let that put you off now!)
The character of Reacher is great, well if you like honest to goodness intelligent heroes with a touch of mystery and wrong being made right.  As I said already I haven't read the books but it seems Tom has had big shoes (no pun intended) to fill and I found him wholly believable.
Tom was as charismatic as ever but it's not only a measured and intelligent performance for him it's also a very calm one.  In one scene where he faces down five guys in a bar brawl it's him you believe in.  Also he's older and he wears it well.  At 50 you would have to say age becomes him.
To sum up when the next one comes out (several are planned) it will be my first choice at the cinema and I'm sorry Dad, Jimmy Clifford…worldwide fans of the book, to me Tom Cruise 'is' in fact Jack Reacher…
---
---