Interesting Things are Happening to Me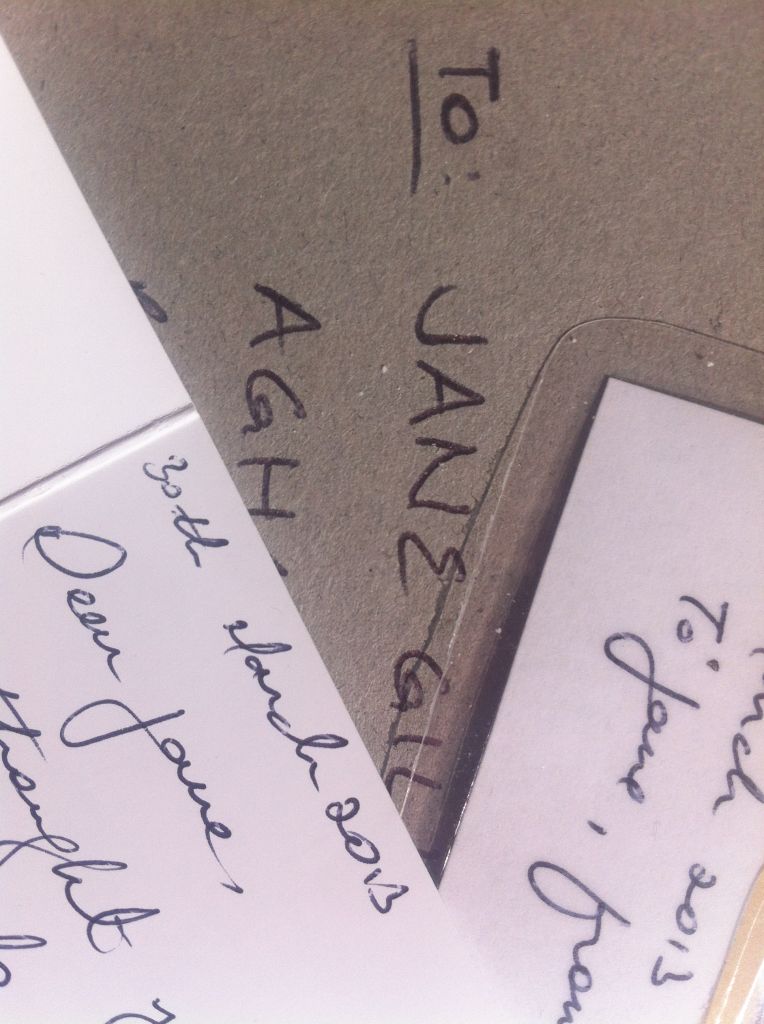 Interesting things are happening to me.
My head is full of lovely things today. Half of it I can't catch. Here's some of the other half before it gets away.
I met the first of new friends I've made through the blog recently, Kerry McClernon. She's been following the blog and we've been chatting lots online only to discover she doesn't live very far away. We arranged to meet and turns out the click online was real and the real world was the same. I think she found I too was me, the same as what she thought I'd be.
We've met again since then and so far she's given me… inspiration, books, great company and beautiful home made jam. Yes I do know I'm lucky, I really truly am…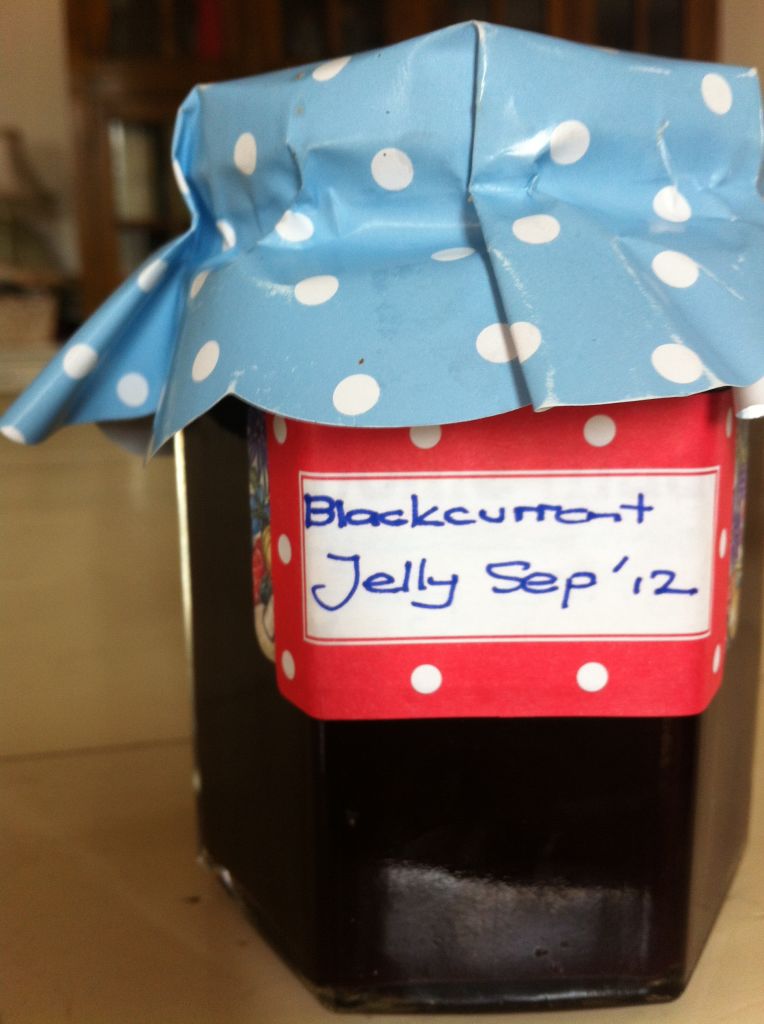 Next lovely thing. I got post!!! proper handwritten post. NOT bills…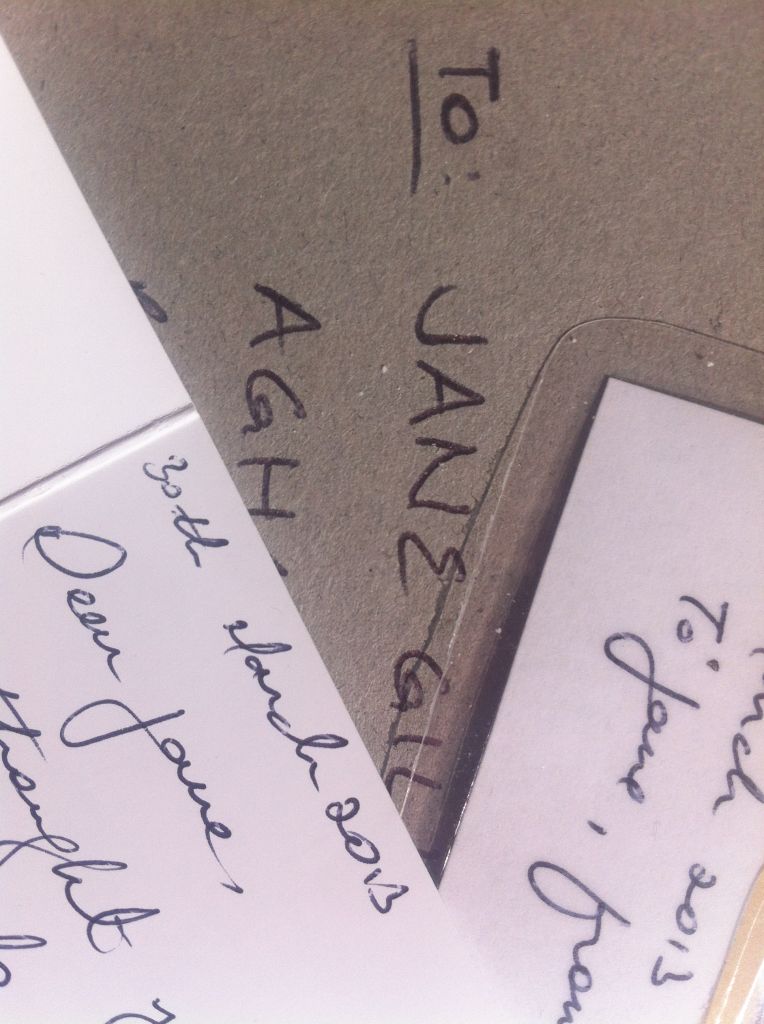 It was from a blog friend who lives very far away. She's reads tarot cards and had done a reading for me. Can you imagine! She laminated the cards she pulled and posted them along with lovely words. She said they were 'very postive cards' and I should have them. I've decided to take it all very literally and add it to the wall of positive energy I've been putting up around me. The cards she pulled were…
The Seven of Wands – the ability to 'hold ones own against adversaries', victory, energy, courage.
The Nine of Cups – an assured future, wish may come true
The Magician – originality, skill, creativity, will-power
In my romantic head this could be one of the coolest things anyone's ever done for me so naturally I'm sending her good vibes, building on the energy.
I always meant to have my 'future' told or read. Is that what you say? I love that the reading came to me instead! It doesn't matter to me if the reading, if tarot is real. I believe in the positive energy of someone doing that for me and believing, sending it my way…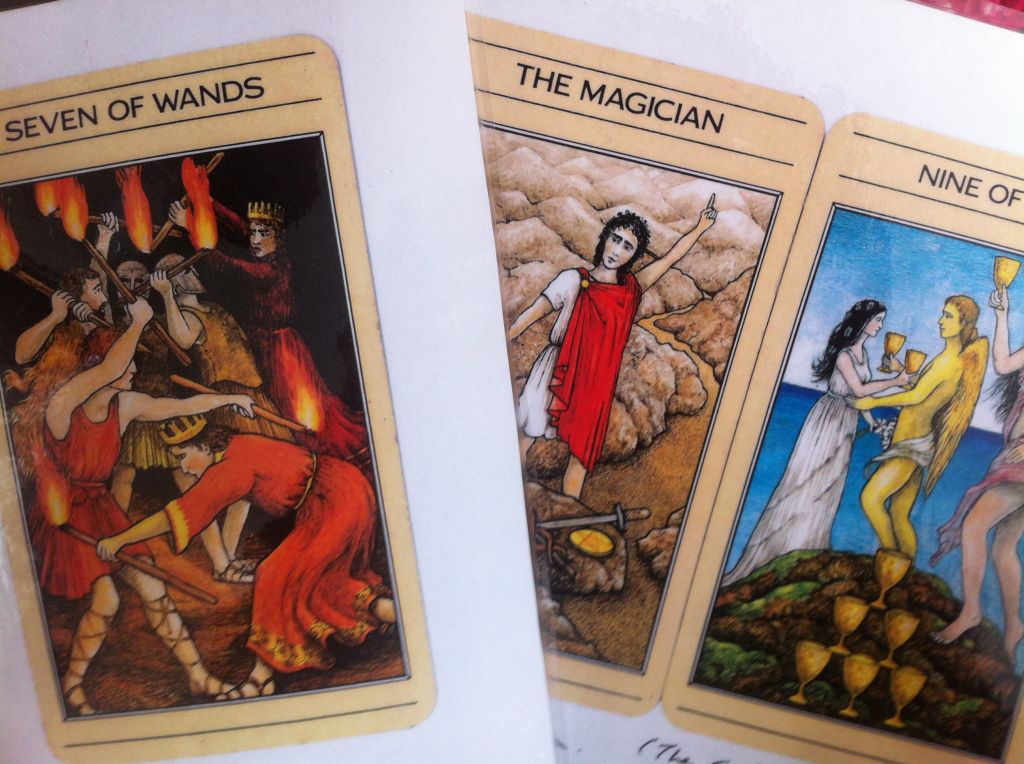 On Saturday we went to Kildare to visit my sister and her family plus I'd planned to meet for the first time a blogger I've fallen for. Emily Rainsford Ryan writes www.thenest.ie  I've fallen for her because she inspires me.
Emily is exactly like her blog exuding warmth, cosy contentment and a wealth of creative inspiration. In the flesh she was all light and sparkle too. Very surreal to meet the real live girl. We met in the glamourous surroundings of the restaurant at Newbridge Silverware. Hours went by like minutes. We could have talked for hours more.
Emily is a practising homeopath, has five children she home schools (yes you heard that correctly). She's an artist from a long line of artists. She paints, illustrates, crochets, writes, bakes, keeps hens and wait for it…she makes dolls. Lots of different kinds of dolls including paper ones, the most romantic of them all being tied with childhood memory.
Here is a selection of her work…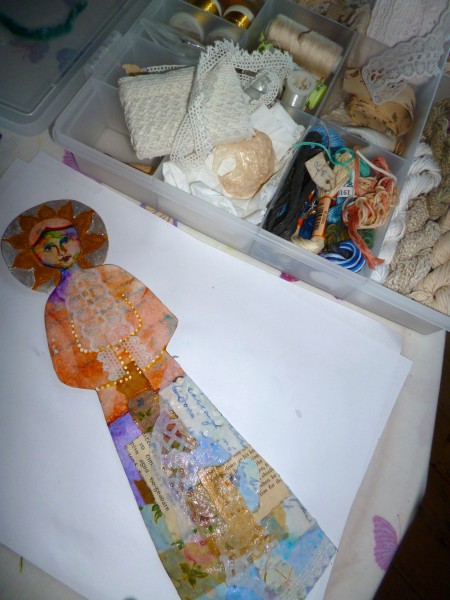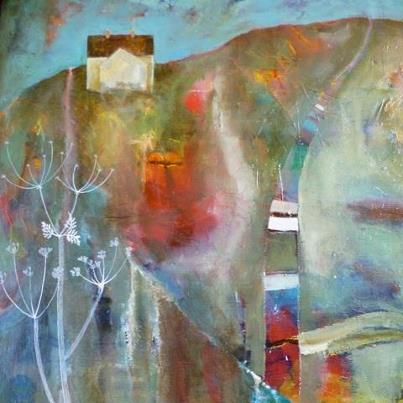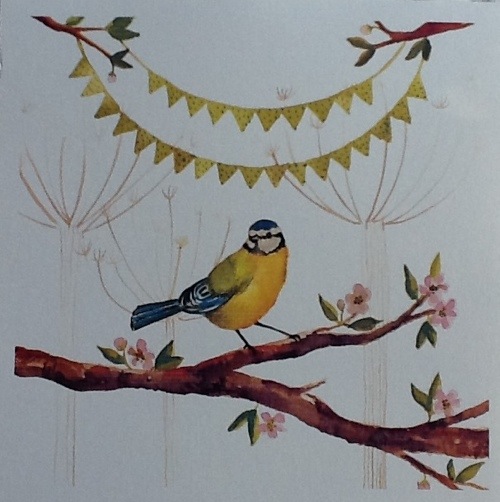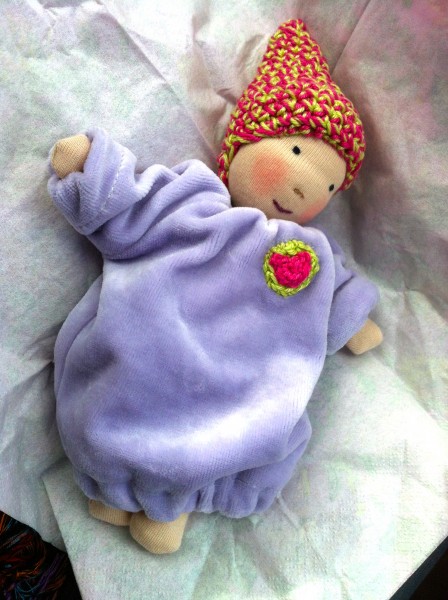 So these are just a taste of all that's recently come my way, some of what I'm holding in my head and heart today and every day.
Interesting don't you think? Here's to a good and interesting week : )
Click HERE for a tutorial by Emily on how to make one of her adorable dolls.
---
---