Into the West – Trip to Clare Island, Home of Grace O'Malley, Pirate Queen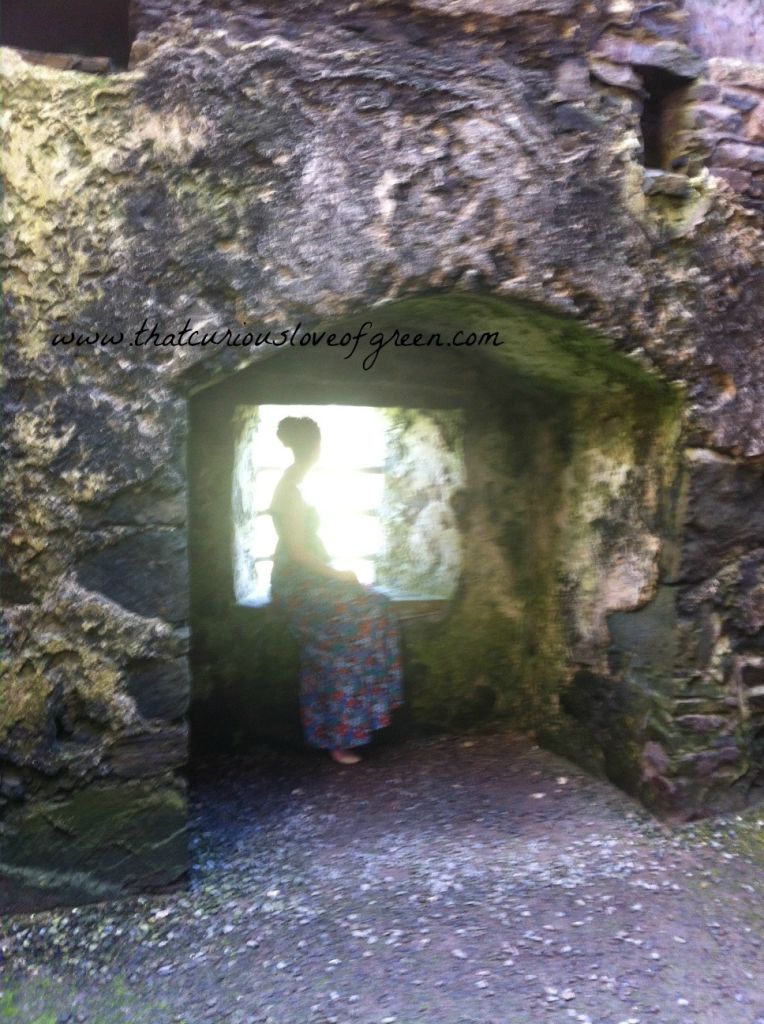 The journey west from Leitrim to Louisburgh, Co Mayo did not seem long. Mum, Dad, my brother Colm and I were for Clare Island in Clew Bay. This was the home of the pirate queen Grace O'Malley and her clan, is home to 160 people today. To get there we passed through colourful, bustling Westport, voted the best place to live in Ireland and Croagh Patrick, its rising peak and pilgrims in the mist. Colm said it was the same the time he climbed it, often is. The islands too were hiding from us, Clare Island, Inishturk, Inishbofin, but the taste of sea salt air, the ruggedness and stone walls put us firmly in the wild place, in the west.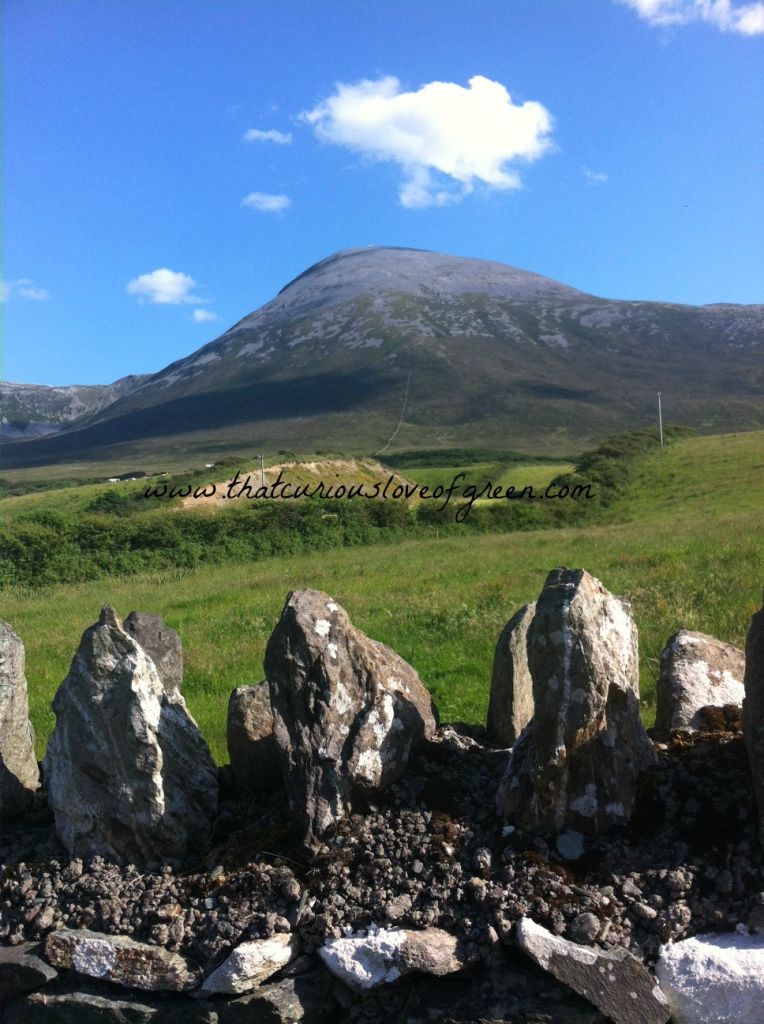 As we watched the boat approaching, assessed the steep steps to the rolling water we heard a man say he was an Islander. He had the look alright, or just as you'd imagine it with softness only in the eye and voice. Until then everyone waiting was much the same but once the ferry came the crew and locals all pitched in, a well oiled machine of community in action. Ropes as thick as a man's neck and men and boys confident as winter weather fastened the vessel deftly to the shore while minding picture postcard children with rosy cheeks and curly red hair. Visitors reached trusting for the helping arm as the sure voice used to nervous passengers hoisted them from land to water. To forever seal the differences a man jumped deftly from pier to moving boat and round steel bar then lightly to the deck. 'That's not the first time he did that' said a passenger laughing.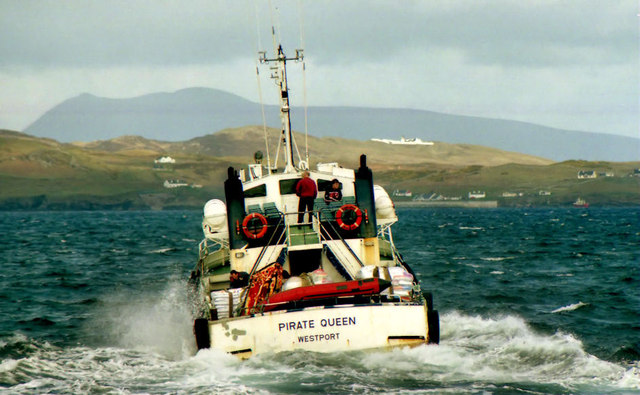 Somewhere, three miles out there lay our destination. We pulled away, a team of sea lions in our wake. The journey was exhilarating, gently rising waves, and the breathtaking goodness of the air. If you had any cobwebs you will lose them here. My soul rose up. I felt at home. I even wished the sea were rougher and the boat were faster but the sun was resolutely, calmly out and growing hotter. I was thinking about Grace or Grania on these waters and how she loved them and would never give them up. It was easy to imagine. Before too long her favourite home came in to view, Rockfleet, Grania's castle.
On the island we walked the short distance to the Go Explore Hostel. We walked up a narrow lane; stone walls on one side, blue flag beach and Clew Bay the other. The owner Carl O'Grady greeted us warmly and showed us around the pristine clean and modern building that was once his family owned hotel. After a delicious lunch of line caught fish, caught by Carl himself that morning we headed out to explore the island.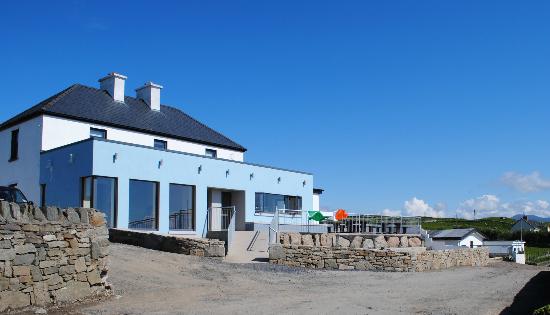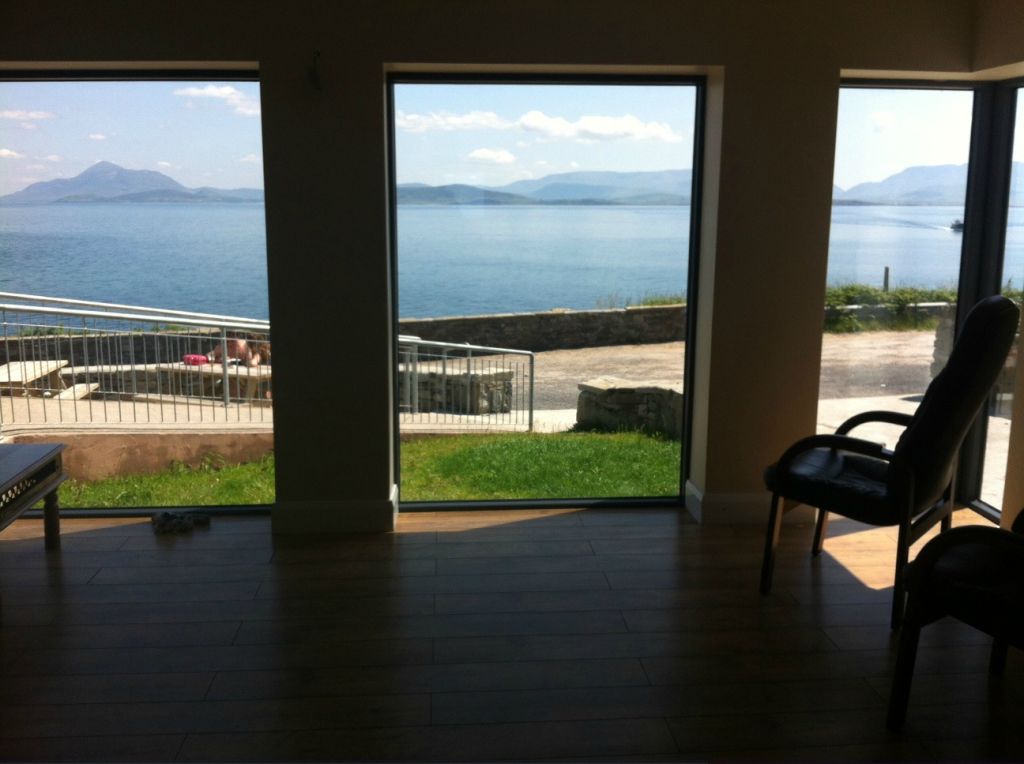 Clare Island is what you'd like the countryside to be and what many people I think imagine Ireland to be. Much of it is commonage, commonly owned land, so you can wander freely off road in many places. It was one of my favourite things, the freedom of the place.
Walking along you see the signs of hard living, of the past, the present day and also magic, all in harmony together. You see high peaks with a strangely floating mist, a crow on a sheep's back, a cat and a hen on a doorstep together, rows and rows of new potatoes not far from the tell tale ridges that were the famine 'lazy beds', the silhouette of statue like cows on a hilltop, a great variety of birds playing in the lane together, the dry stone walls that snake over the high places and shelter the wildflowers, the great stones scattered in the heather, weathered and polished by centuries hard weather. The ancient abbey where it's graveyard of O'Malleys and of strangers lost at sea stay on together. The people are warm and rightly proud for here is a success story at a new difficult time in Ireland and when they talk about their island their eyes shine and it's proud past and hopeful future that you see there.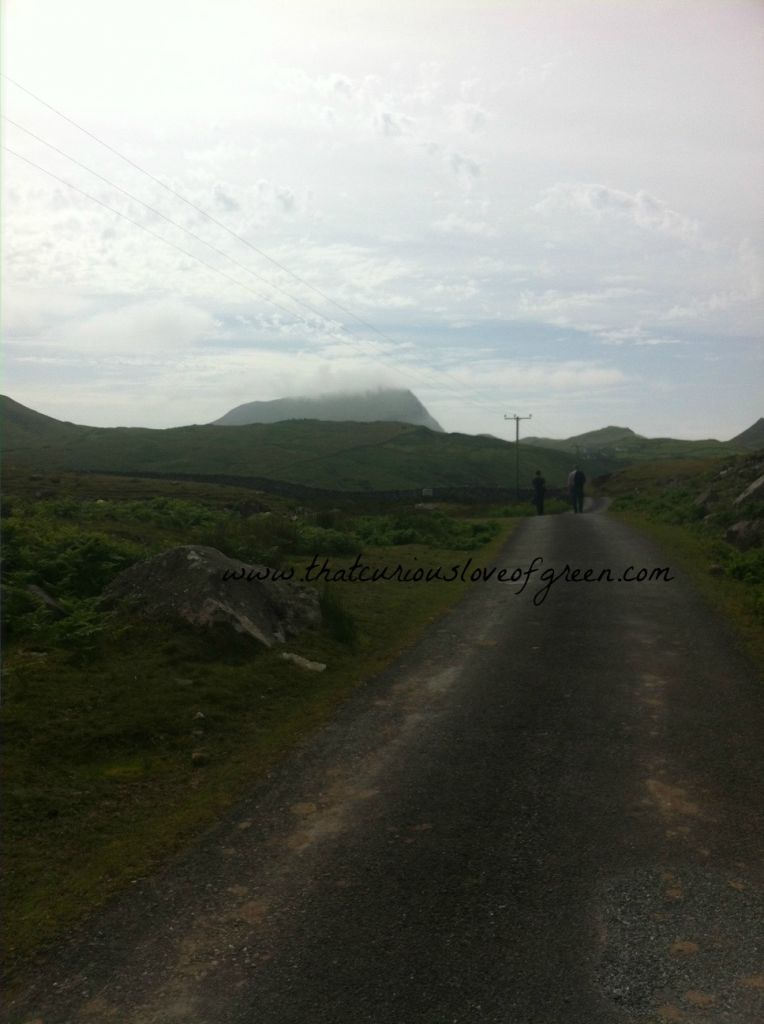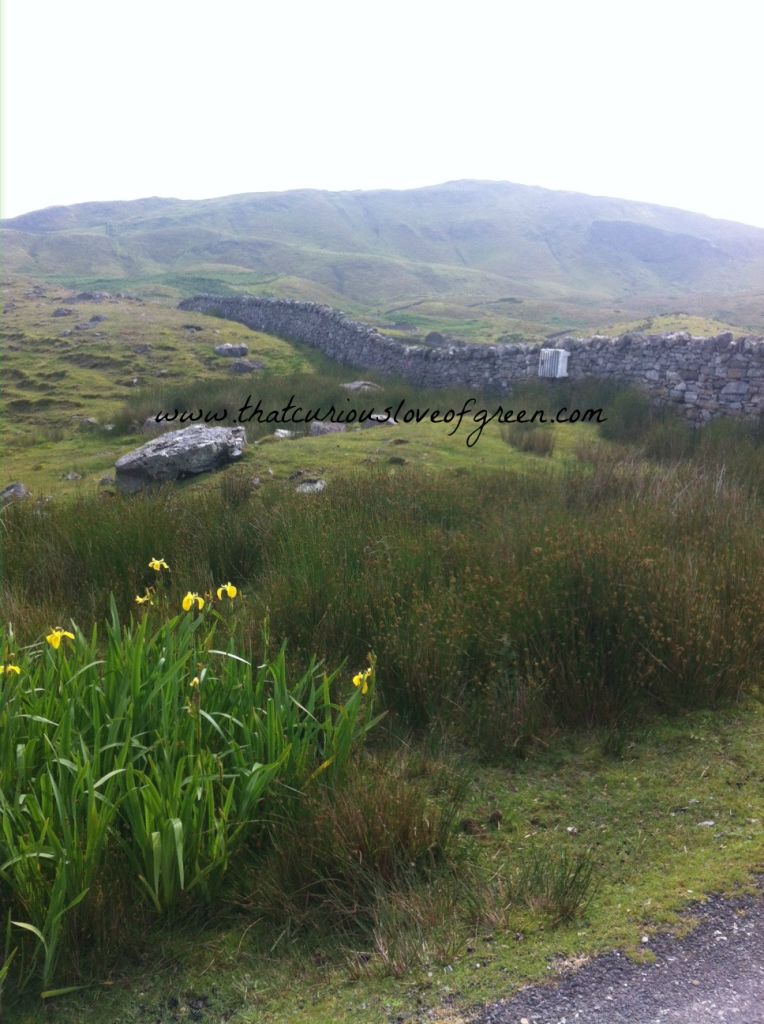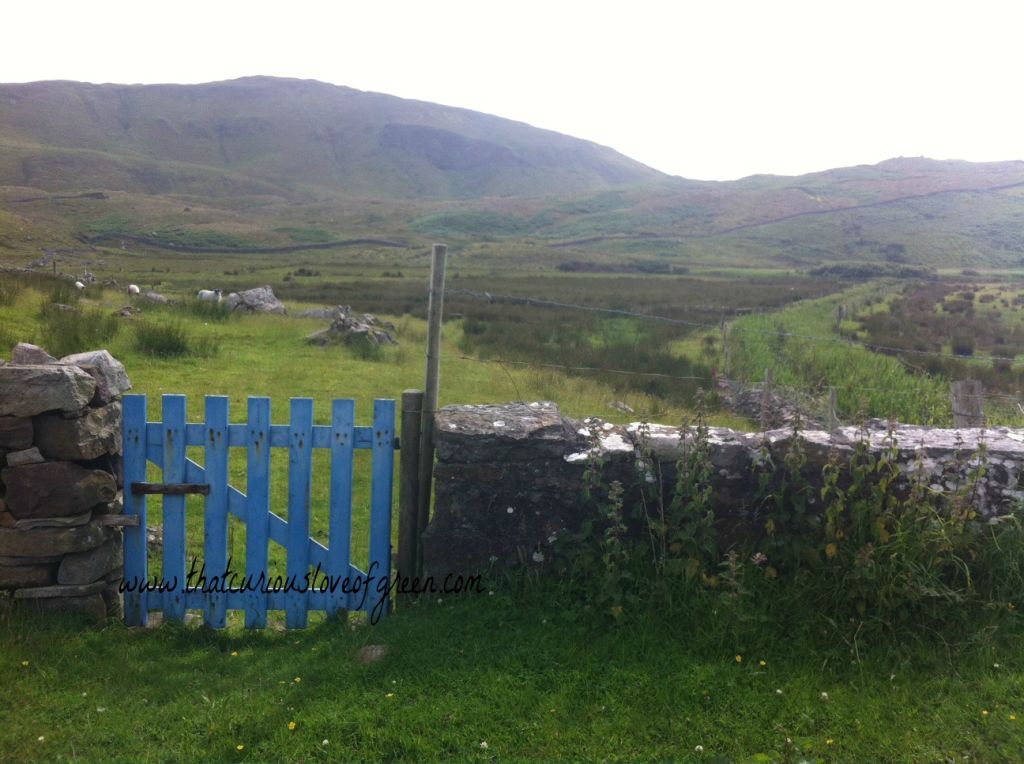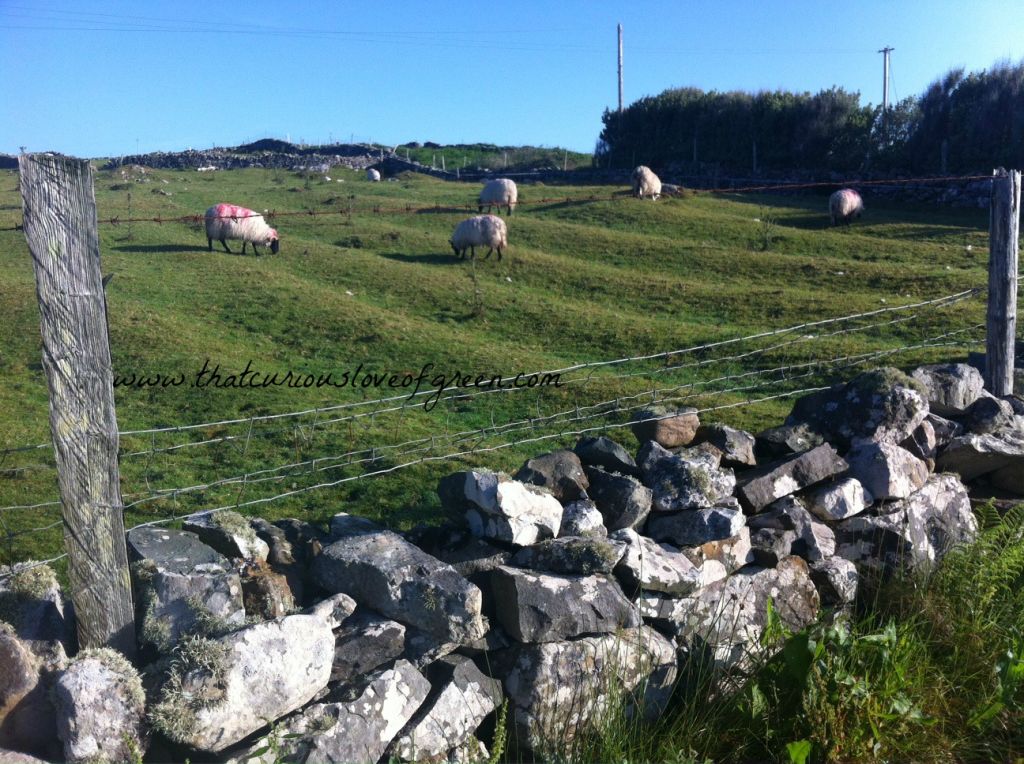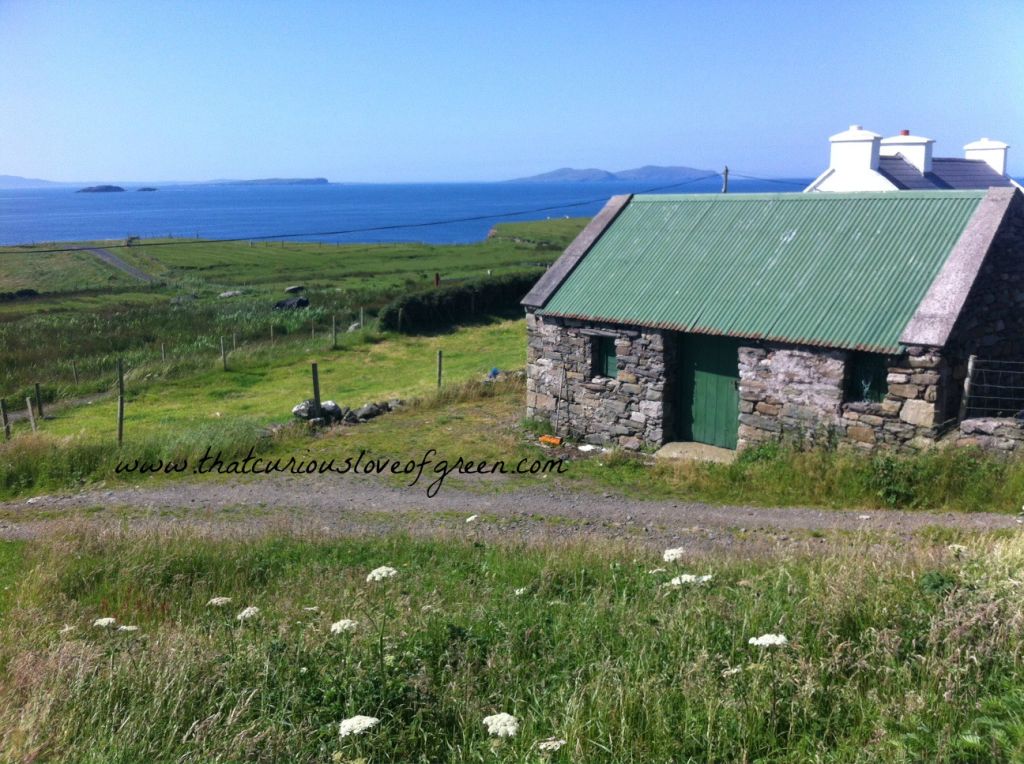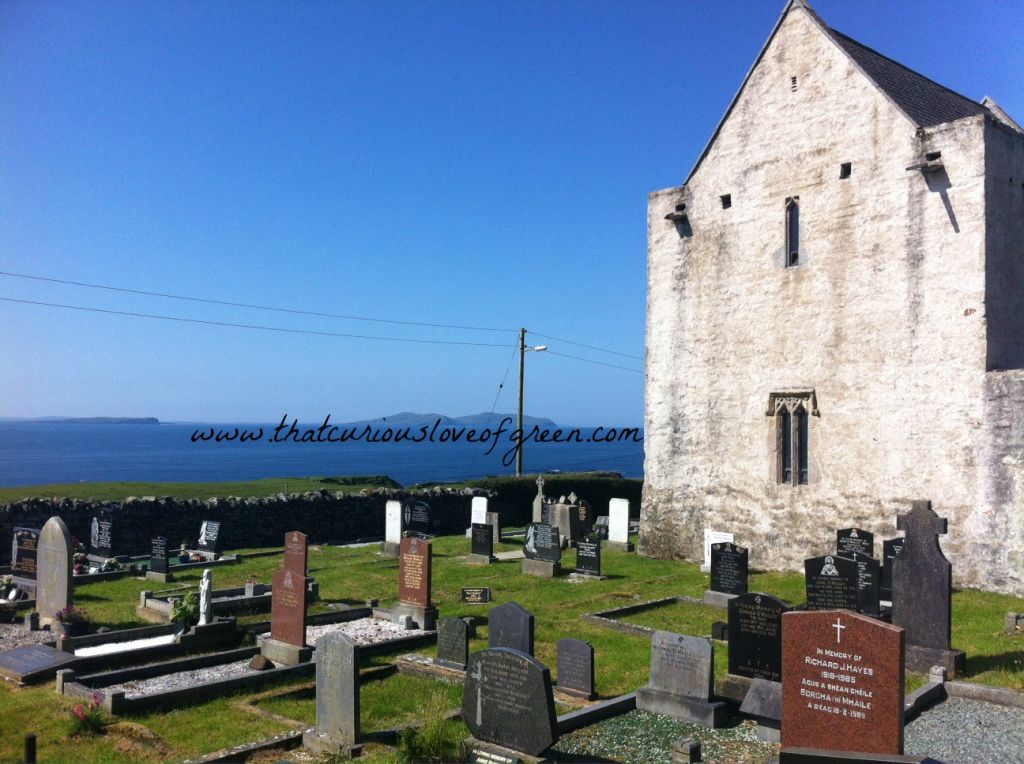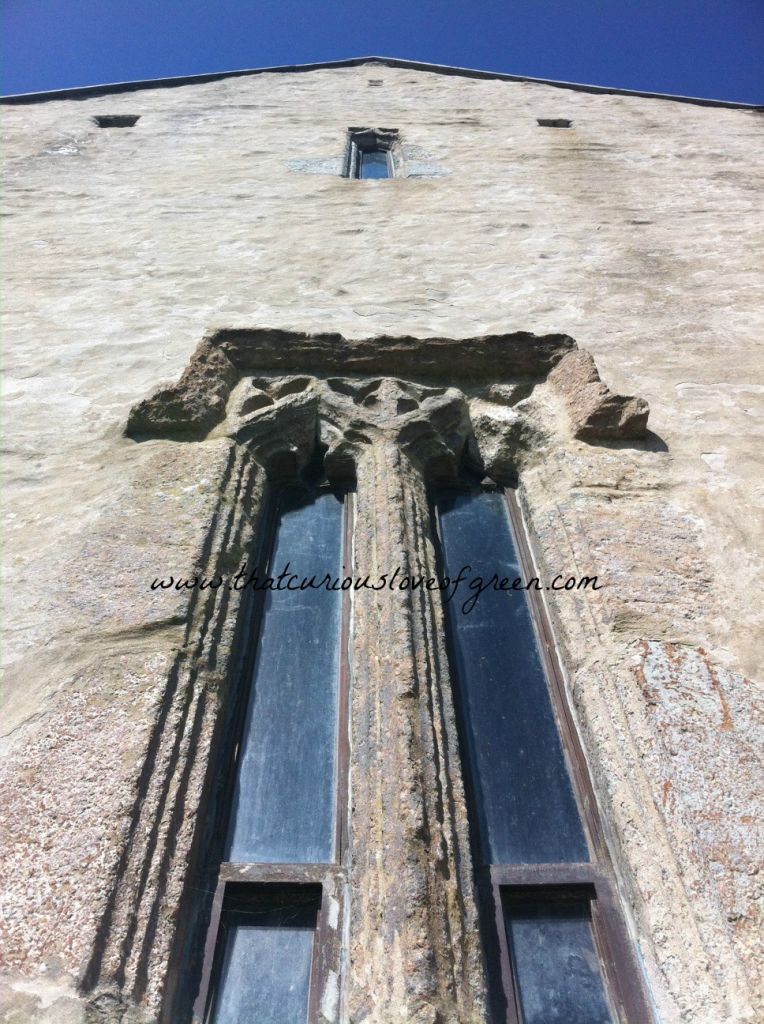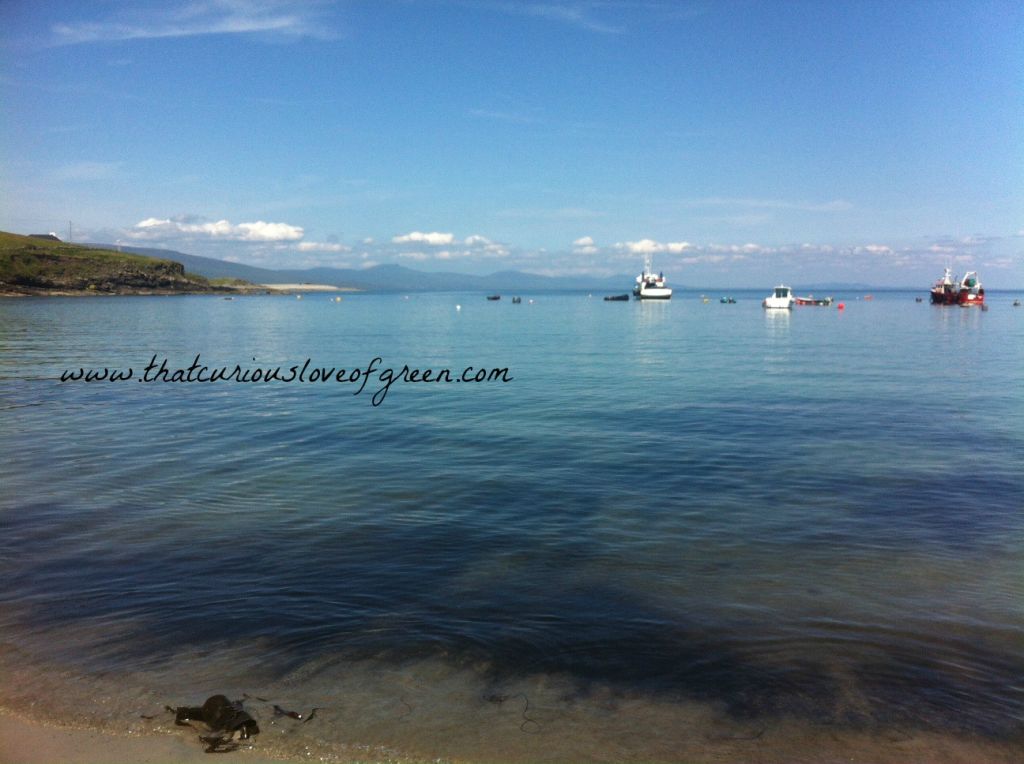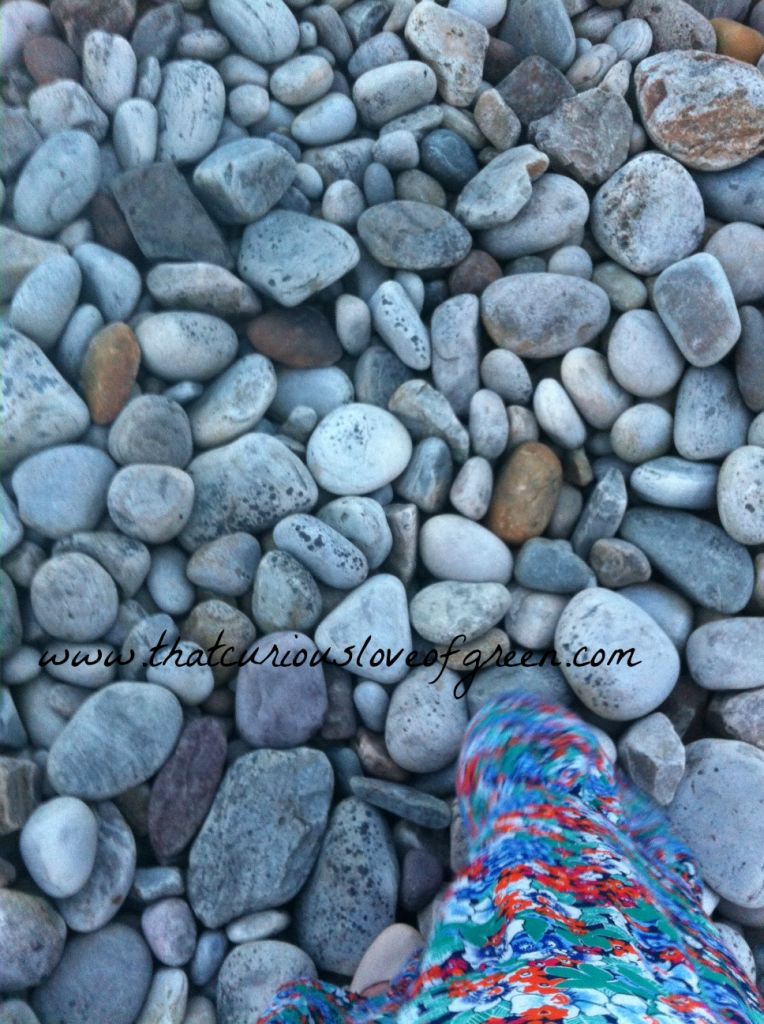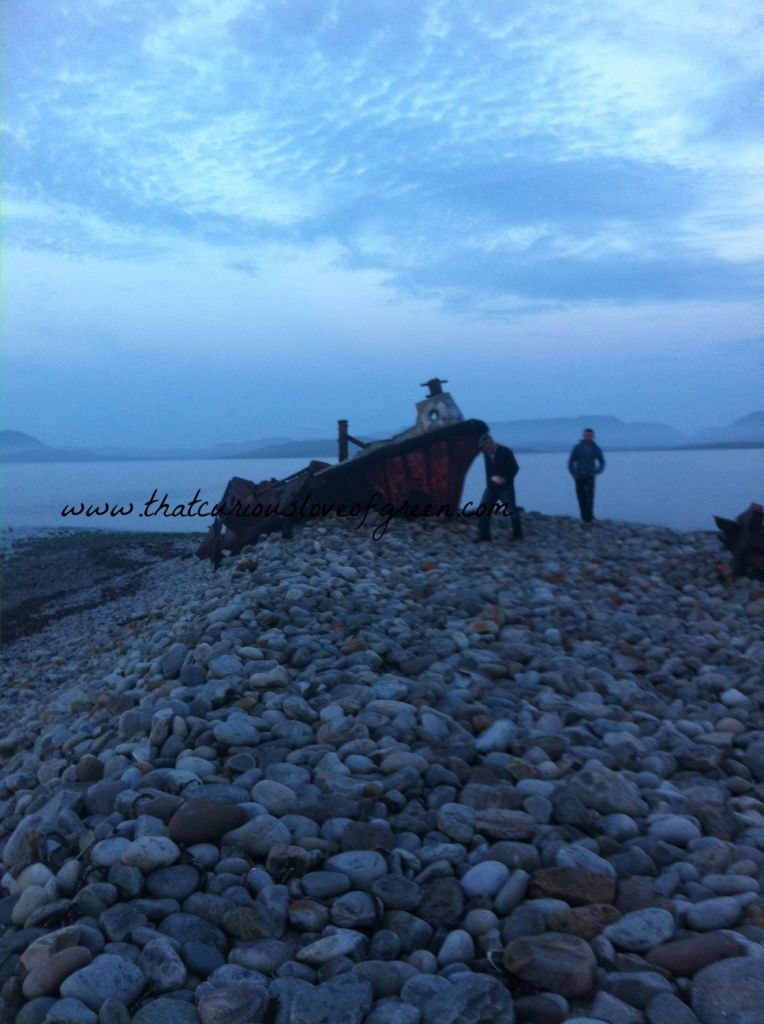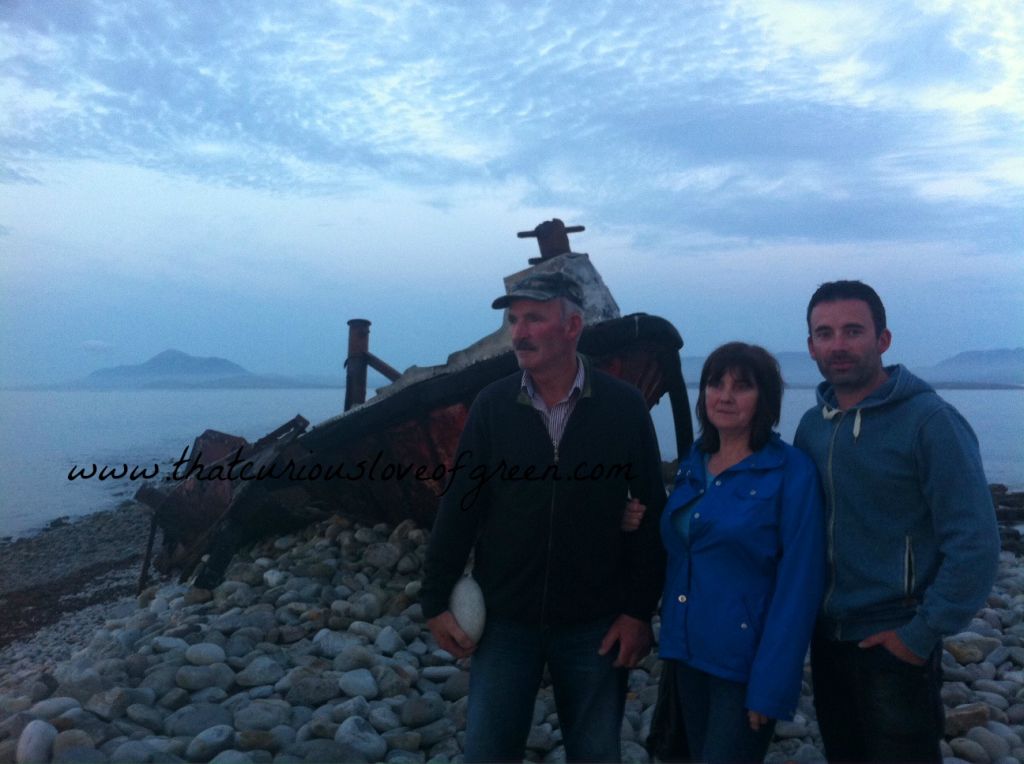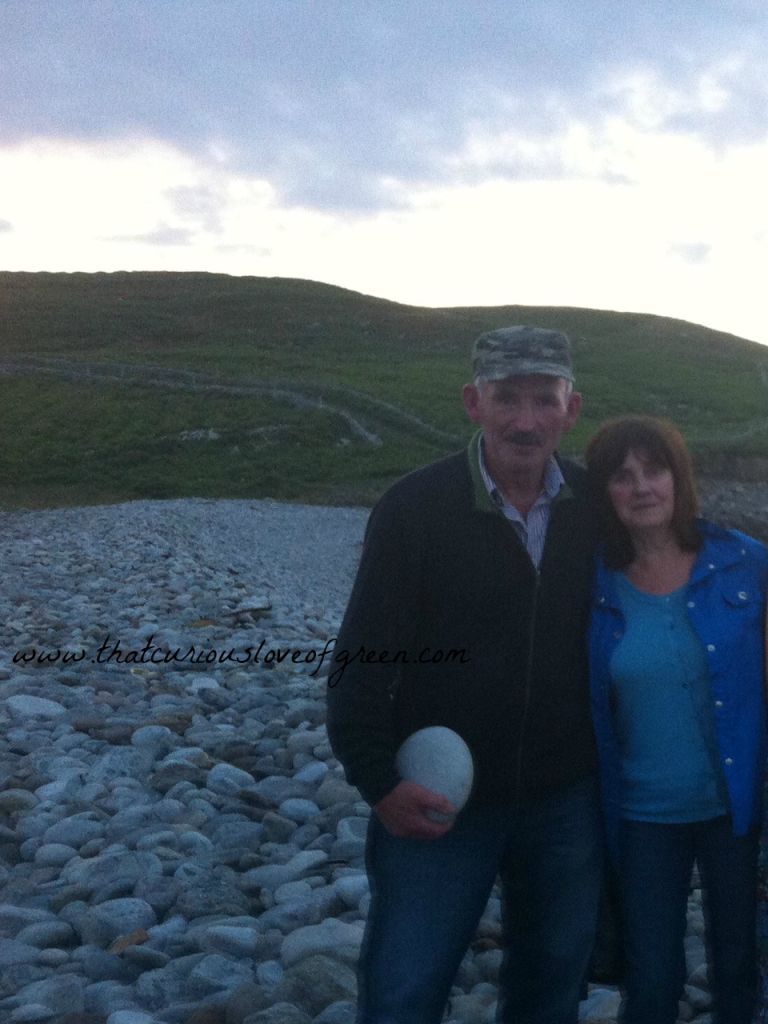 The lights of the pier at Clare Island at 11pm, Sunday July 7th 2013…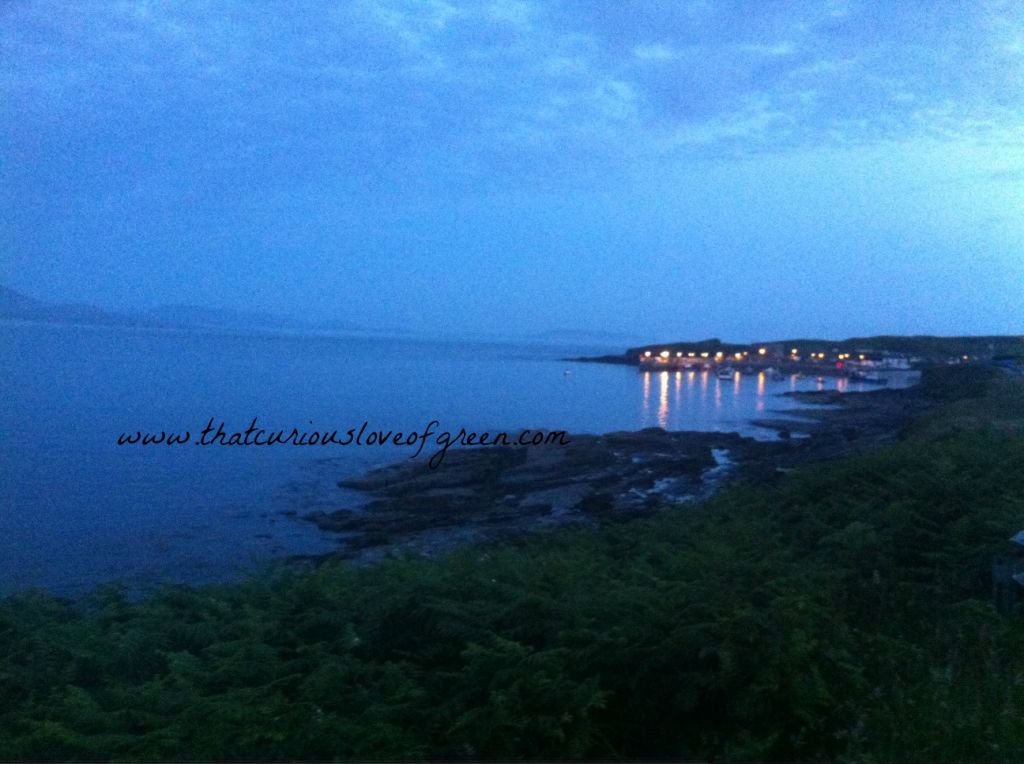 Their are a number of walk and hiking options and for one we chose the lighthouse. Built in the 1800's the lighthouse sits cool and quiet on a jagged edge of heart stopping beauty and danger. Grass topped cliffs, eroding in places fall away sharply darkly down to crashing waves while inland all is quiet as you've ever heard it with barely a sound at all. For visitors to the island these are the options too. Choose action and adventure (hiking, orienteering, sports training, walking, water sports) or quiet, peace and relaxation.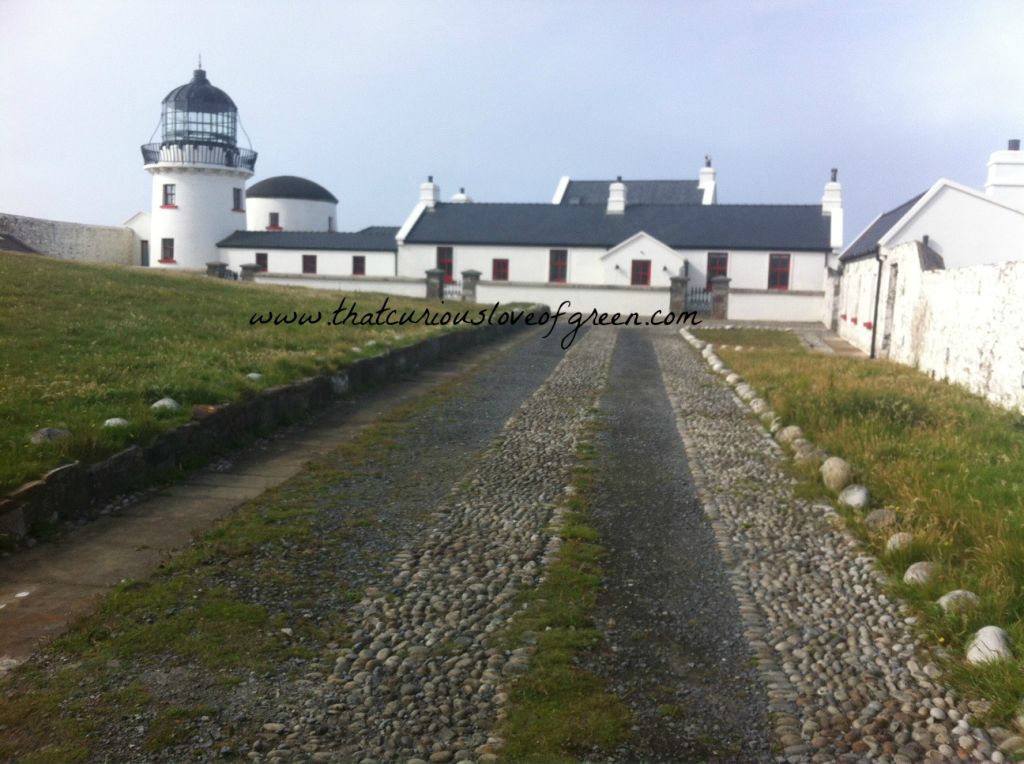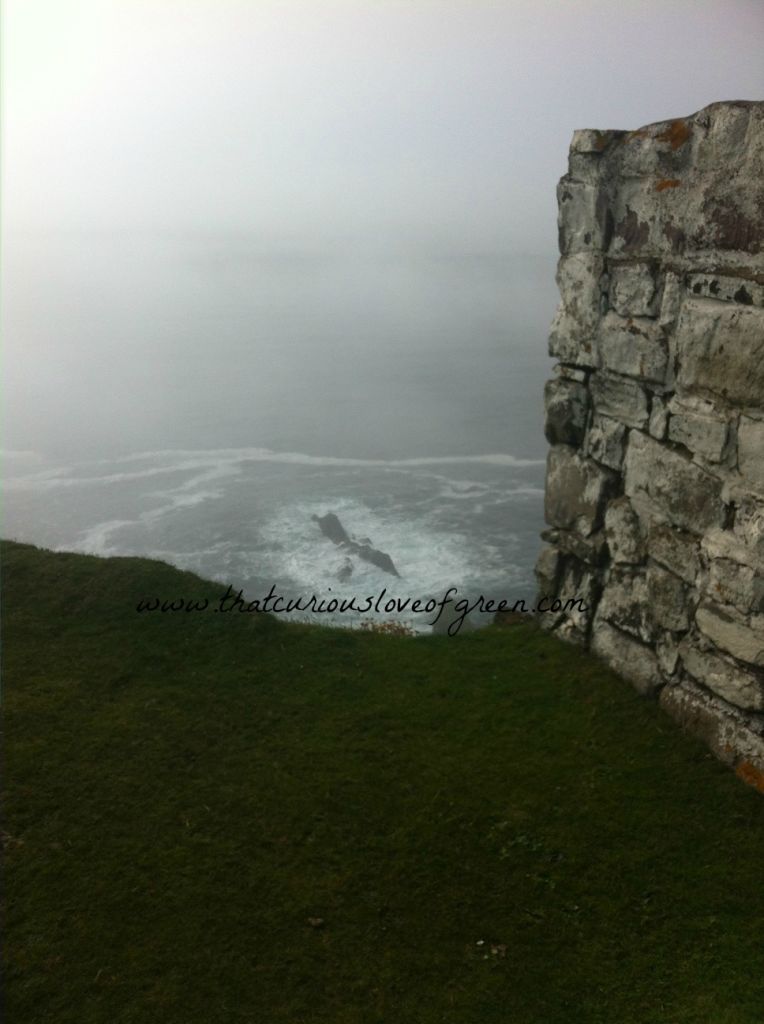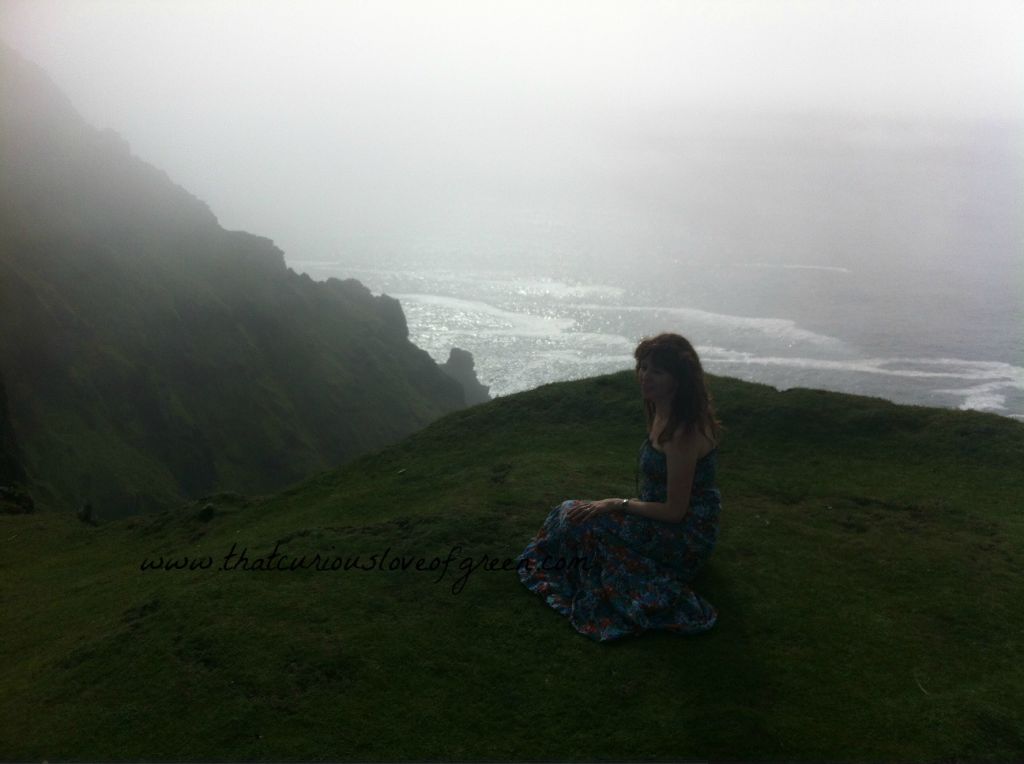 I asked the young guy in the hostel bar if he was from here. He told me 'Yes, born and reared.' I asked him if he'd ever wanted to leave.
'Oh yes, when I was younger I spent a few years in Galway but I'm back now. It's hard to explain, there's just something about it. It can get hard in winter but we have a really strong community, everyone pitches in together. I love it. In the blood I guess' His name? 'John Francis O'Malley.'
The young woman also working here (both are in their twenties) was local too; her mother was also an islander from Inishturk. Her name, Marian O'Malley, not related to John. Marian is very proud of her name.
'I don't know if it's because I'm a woman but I'm very proud of it, it means a lot to me. I'd never give it up.'
John Francis and Marian literally lit up when they talked about their home place. Not many people I think do that, except perhaps when they're away from it.
Chatting with owner Carl O'Grady you very quickly realise this is a person who is passionate about what he does in life. An islander, his parents used to run the hostel as a hotel but he's now taken it over. Everyday he catches fresh fish for the hostel he has big plans for. With a family focus from Sundays to Thursdays the weekends are geared more towards activities like abseiling, snorkelling hiking and orienteering, groups and parties, hen or otherwise and sporting life like training breaks for clubs and teams, whatever floats your boat. Carl's been all around the world but this October he's getting married to a girl from Louisburgh, just across the bay.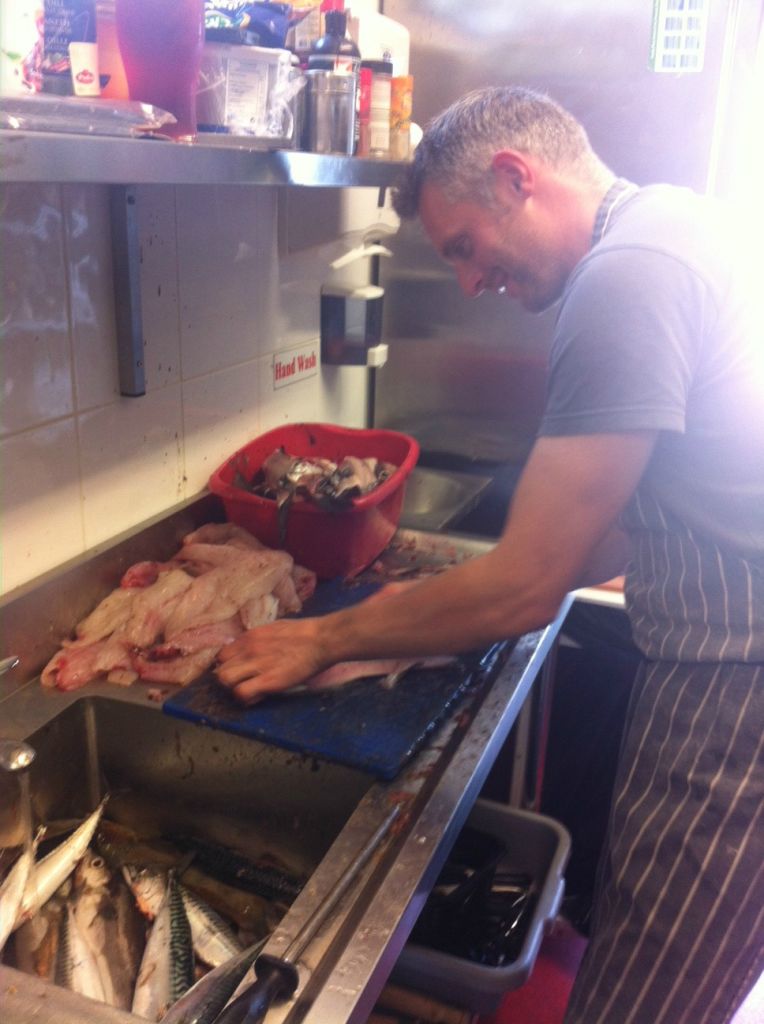 In the 1600's Grace O'Malley was leader of the O'Malley clan whose motto was 'Powerful by Land and Sea' and a woman of great power and political prowess is what she was. The family business of sailing, international trade and piracy passed to her by her father had brought her and the clan great wealth. With her leadership and political skill she managed to court the English as they invaded while also fighting and helping others fight them and without giving up her territory. Female leaders were unusual in Gaelic society but her people fared better than many others did across the country at that time and were famously loyal to her. In 1593 Grace met and negotiated with Elizabeth 1 in London but the time of the chieftains, the clans and the old ways in Ireland were coming to a brutal end.
It's satisfying then to see despite her virtually being written out of history, despite eventual English domination, the legacy of Grace O'Malley's alive and well in Mayo and Clare Island. It's in the direct line that remains, that great name that's not only in the graveyards but alive and well. It's in the spirit of the people who've always been there. She wouldn't give it up and they never did…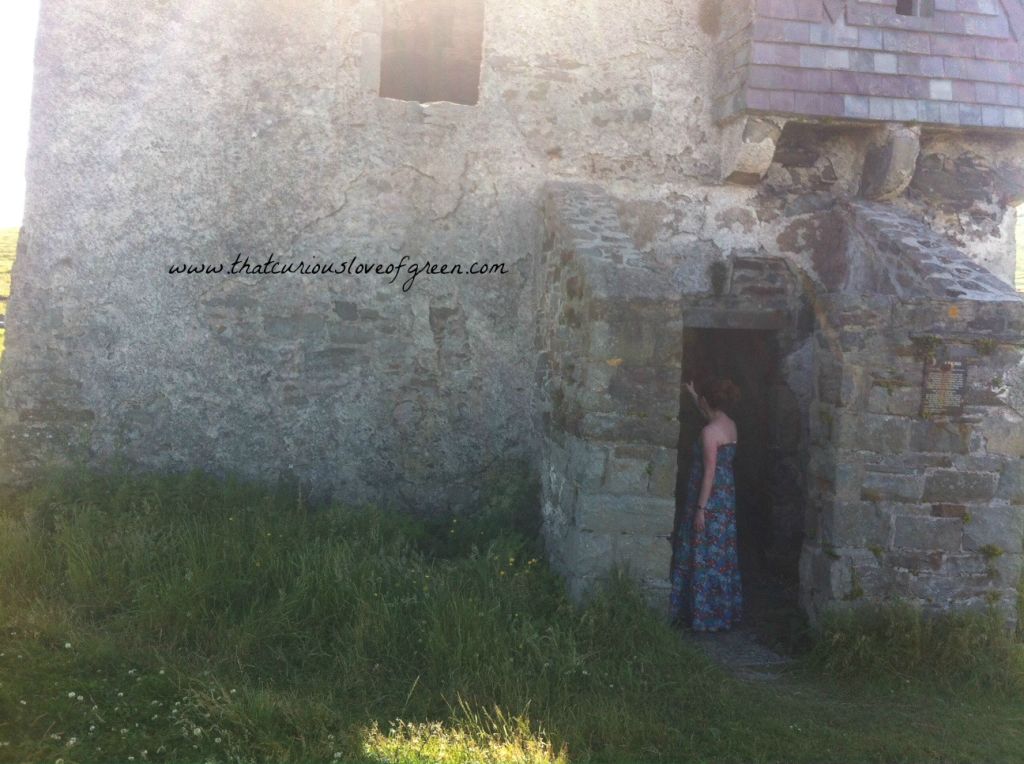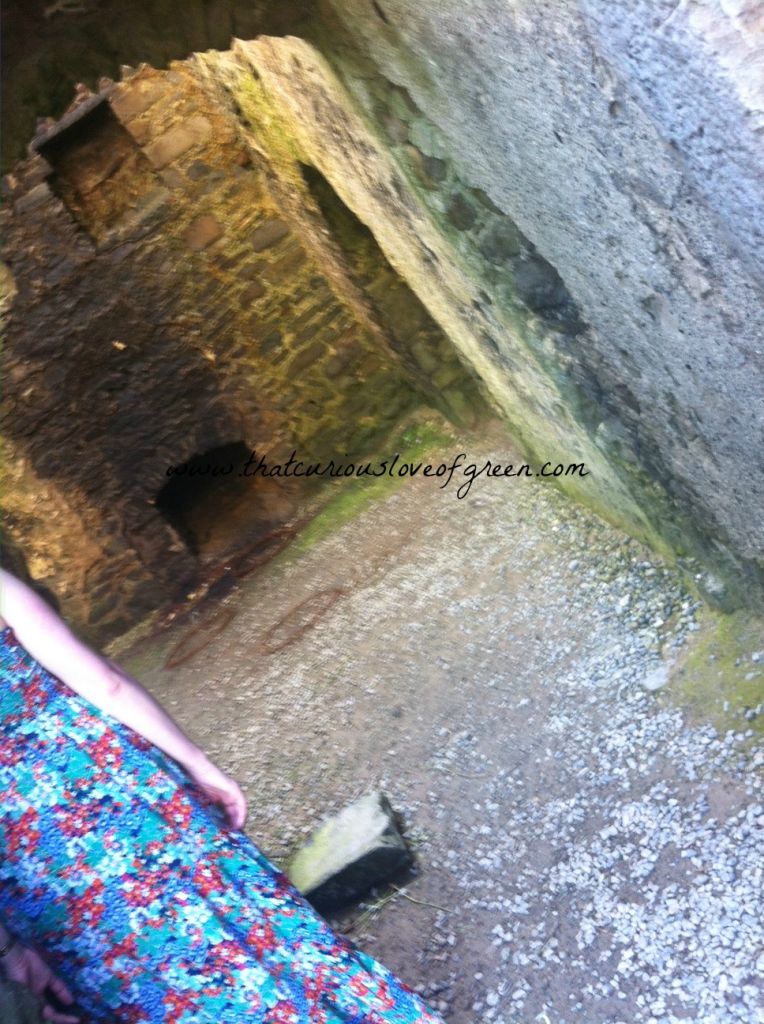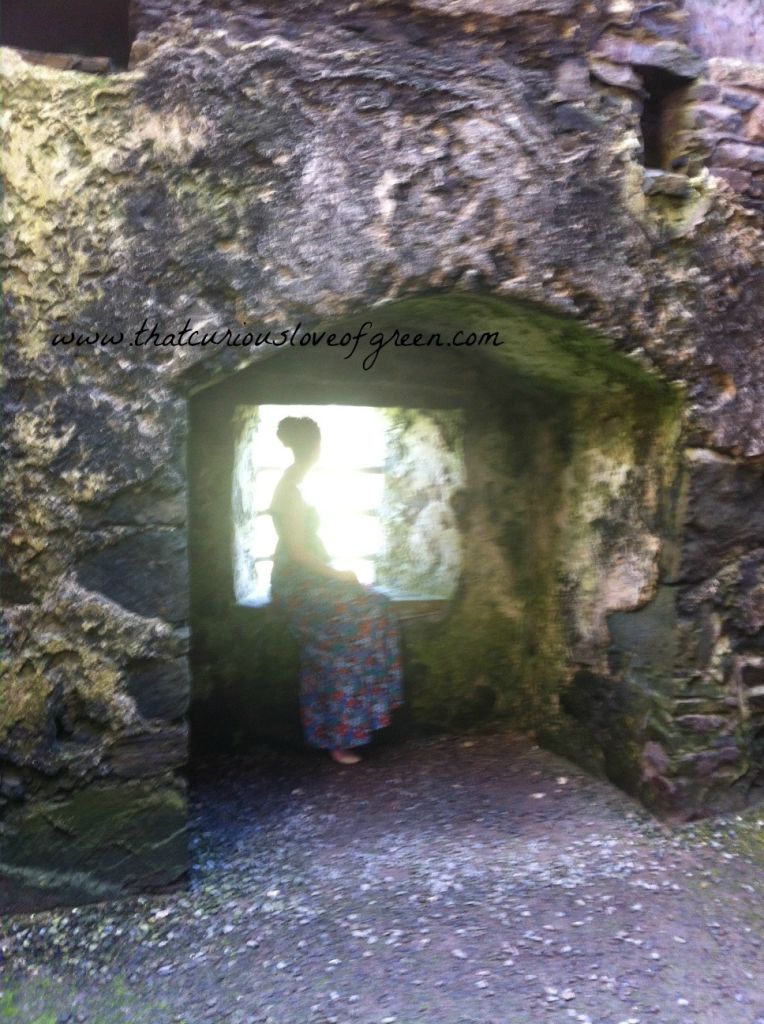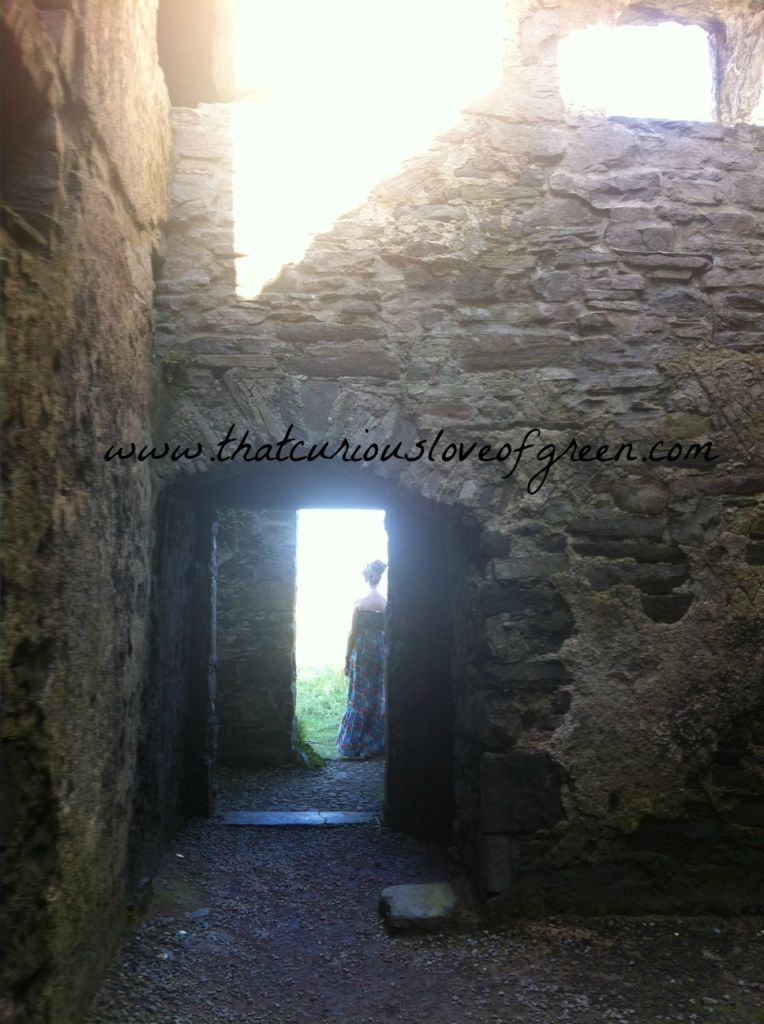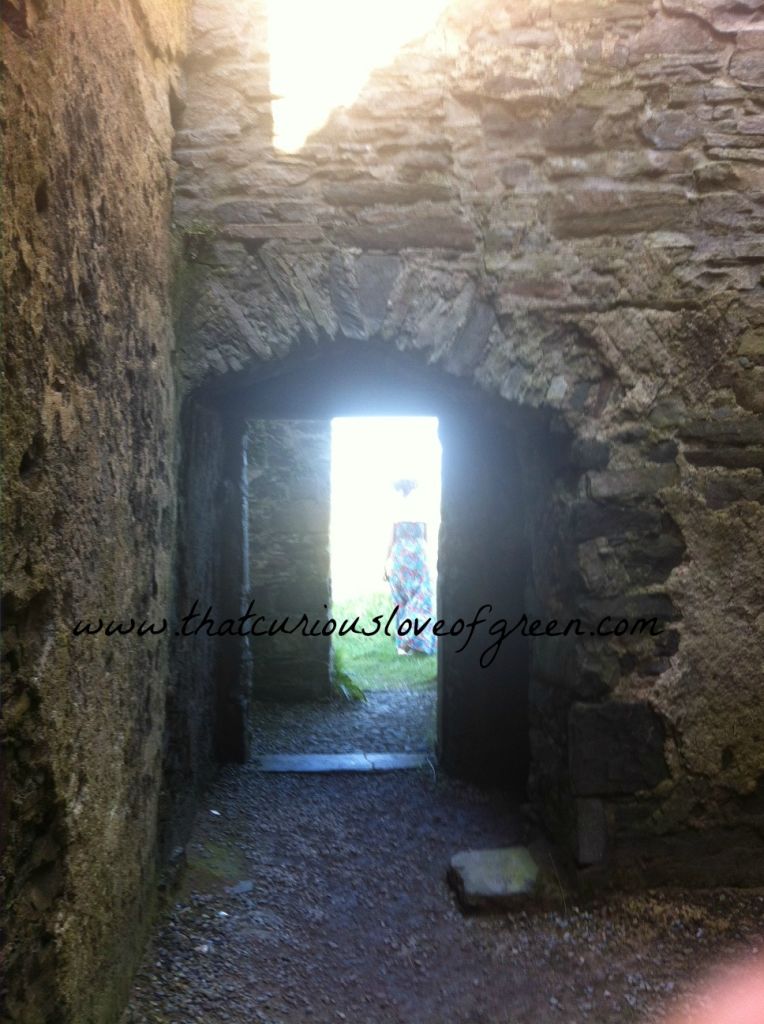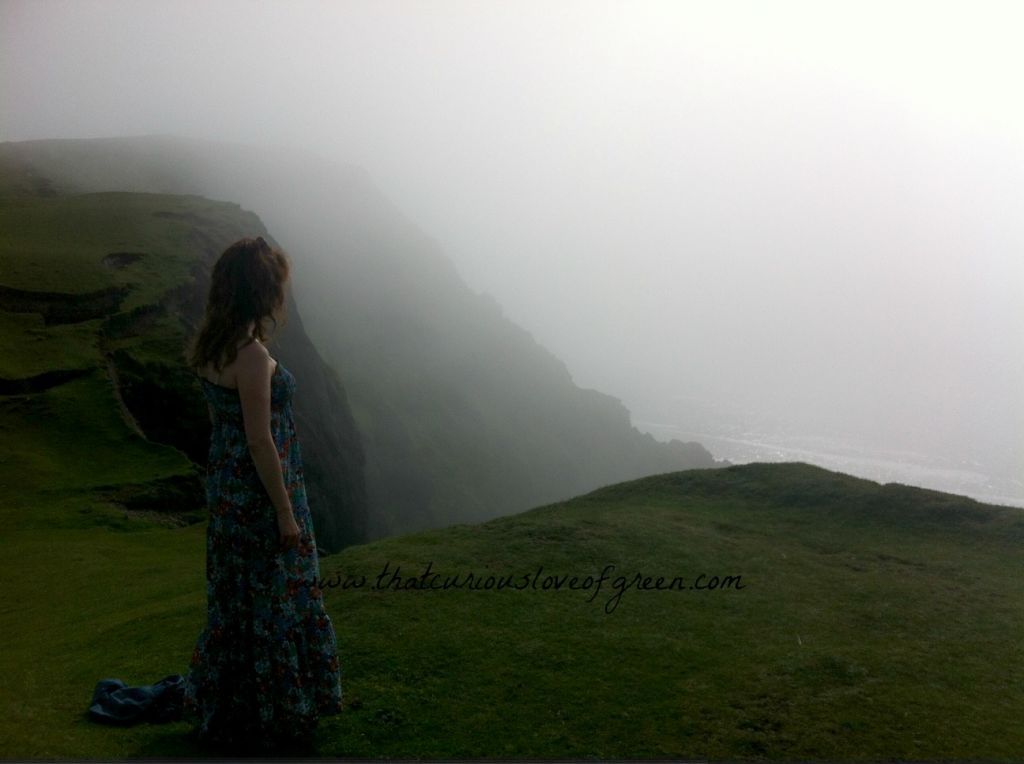 For the Go Explore Budget Hostel on Clare Island click HERE
For more information on Grace O'Malley (Grania Mhaol) click HERE
For Go Explore Hostel on Facebook click HERE
There are other hotel, b&b and self catering options available for Clare Island. We paid €18 per person per night for the GoExplore Hostel. This included a light breakfast. The hostel also has its own bar and restaurant.
Please note this post is not sponsored and is just based on my own experience of the island.
---
---