Easy Egg Muffins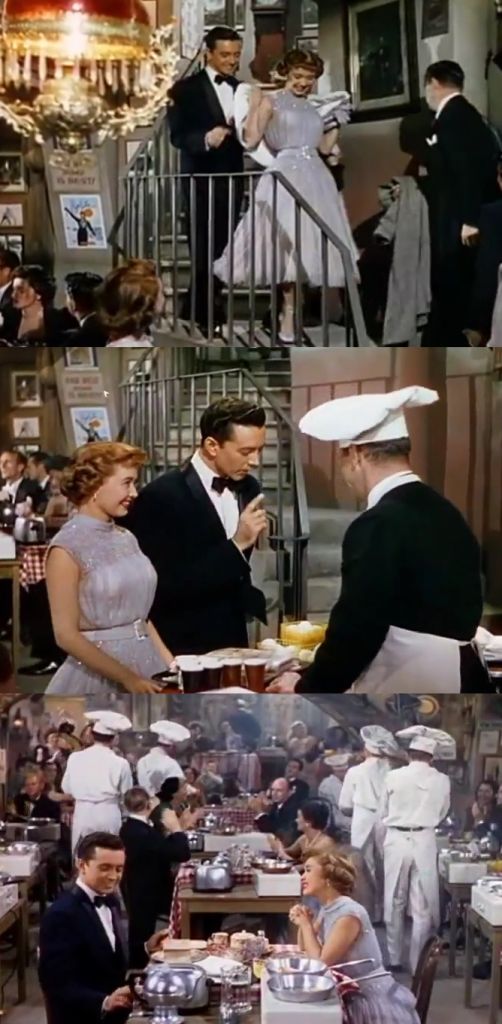 I love Sunday mornings. I tend to morph into some kind of 1950's movie siren/domestic goddess, if only in my head. In my head the table would be beautifully set and I'd be listening to Dean Martin singing 'How Do You Like Your Eggs in the Morning' while dressed to the absolute nines and cooking said eggs.
In my head (I spend a lot of time there) I'd be fresh from a lavish Saturday night dinner and party in the 1920's style. A Clara Bow or Mary Pickford, a Zelda Fitzgerald perhaps, though I'd rather be F. Scott. The dancing, the clothes, the cars, drinking, the lot.
Good thing I'm always fresh in the morning.
You can keep your lie-ins, thick slippers and even thicker dressing gowns (why do they have to be so thick?) because this is my idyllic Sunday, one filled with food, music and glamour.
Just add coffee, newspapers, and if it's raining, an old movie, an open fire…are you with me?
So there I was listening to Dean Martin last Sunday morning and making my Fluffy Cloud Egg Muffins, more about them in a minute, and I thought I must post a link to this song on my blog fb page for the morning that's in it. Sunday.
That's when I found this absolute gem of a version. It's from a 1953 movie called 'Young, Rich & Beautiful' and it is just perfect and fabulous. Click on the image to watch, listen, smile and feel green with envy. Why can't breakfast be like this? Or dinner? Or anything, anywhere? Except at home, why? Seems if you want a great venue you have to create it yourself.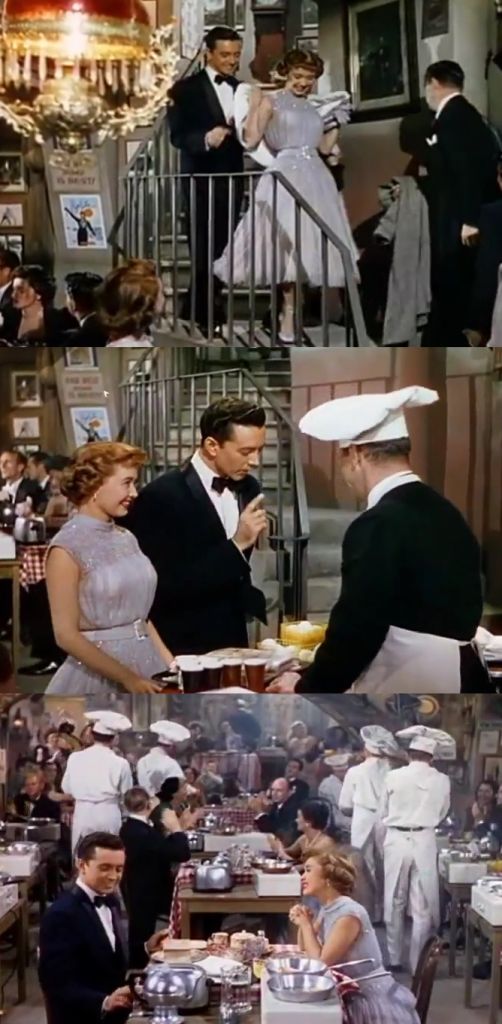 About these muffins.
I'm not the greatest for eggs. I can be a bit finickity…as is my husband…and children, so with that in mind you might trust me when I tell you this is a great little recipe whatever your feelings on the subject.
Furthermore they are great for lunches, picnics, eating on the run and are delicious hot or cold, deeeeliciousssss…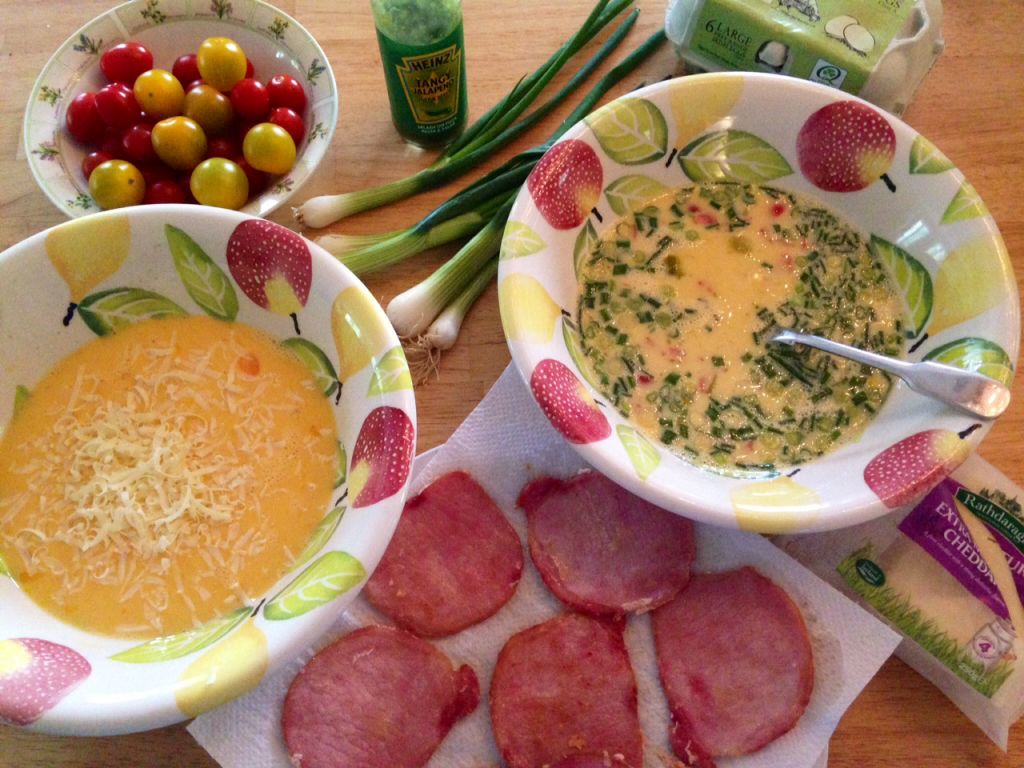 First things first I pre-cooked some bacon, wiped off on kitchen roll and snipped into pieces. The bacon is of course optional or, you could use ham, chorizo, or sausage.
In one large bowl, though a jug would be even better, I beat four eggs and added a big handful of grated cheddar cheese, some bacon bits, a good big splash of milk plus salt and pepper.
In another bowl I beat four eggs and added chopped spring onions & cherry tomatoes, snipped chives, hot jalapeno sauce, a good splash of milk plus salt and pepper.
Feel free to make up your own versions.
Ladle the mixtures into a well greased muffin tray, it needs to be really well greased and bake at 190 c that's 375 f for15/20 minutes and hey presto, will you look at how pretty they are… especially the egg and cheese ones I think.
They're really fluffy…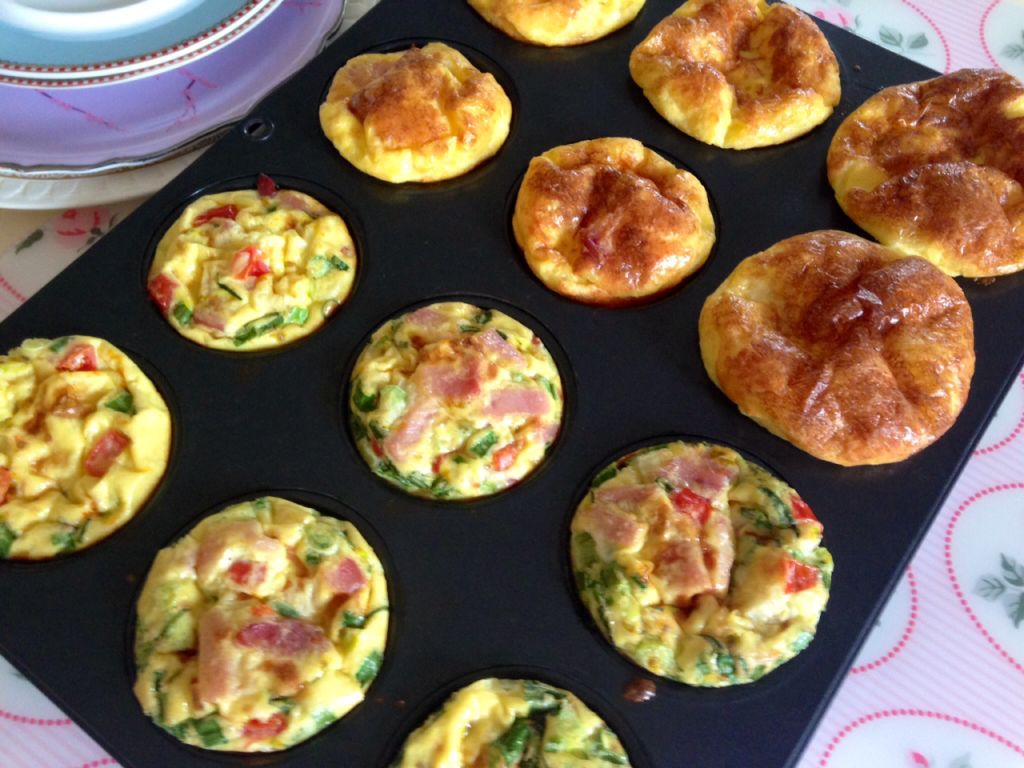 I might add that Adrian used the word 'lovely'…twice
First at the table and then later again out of the blue he said, 'those egg muffins were lovely'.
I nearly fell off my satin high heels, nearly dropped my fur stole. This is big I thought.
'You can have more for lunch I told him.'
He was pleased I could tell.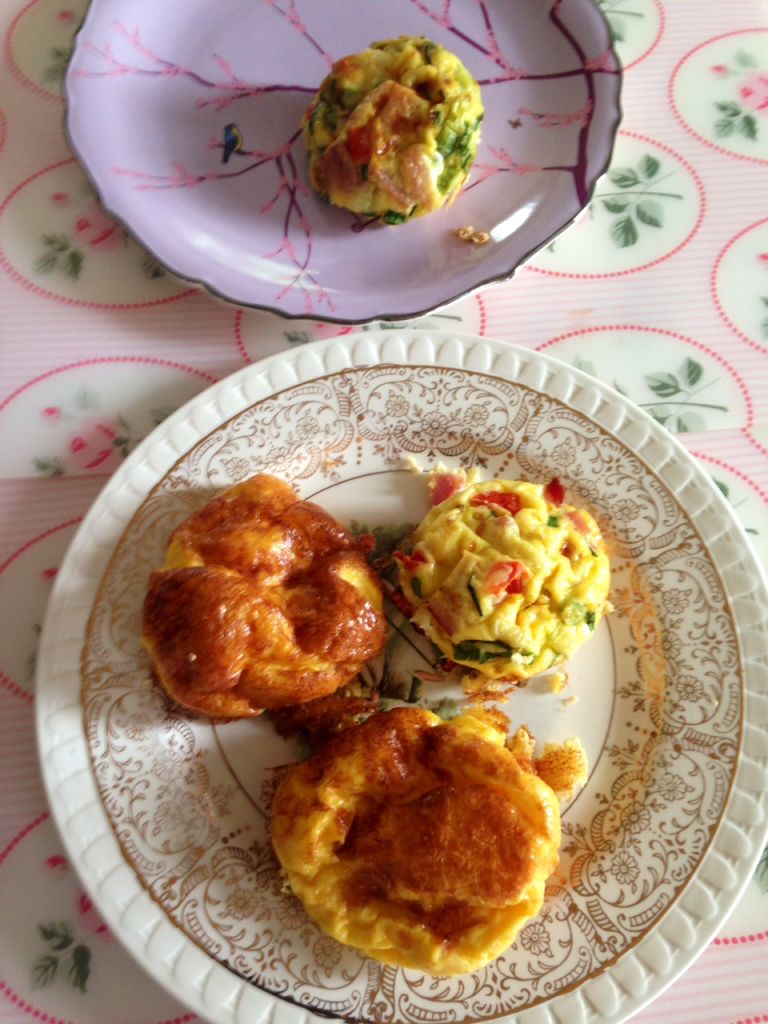 The children liked them as well…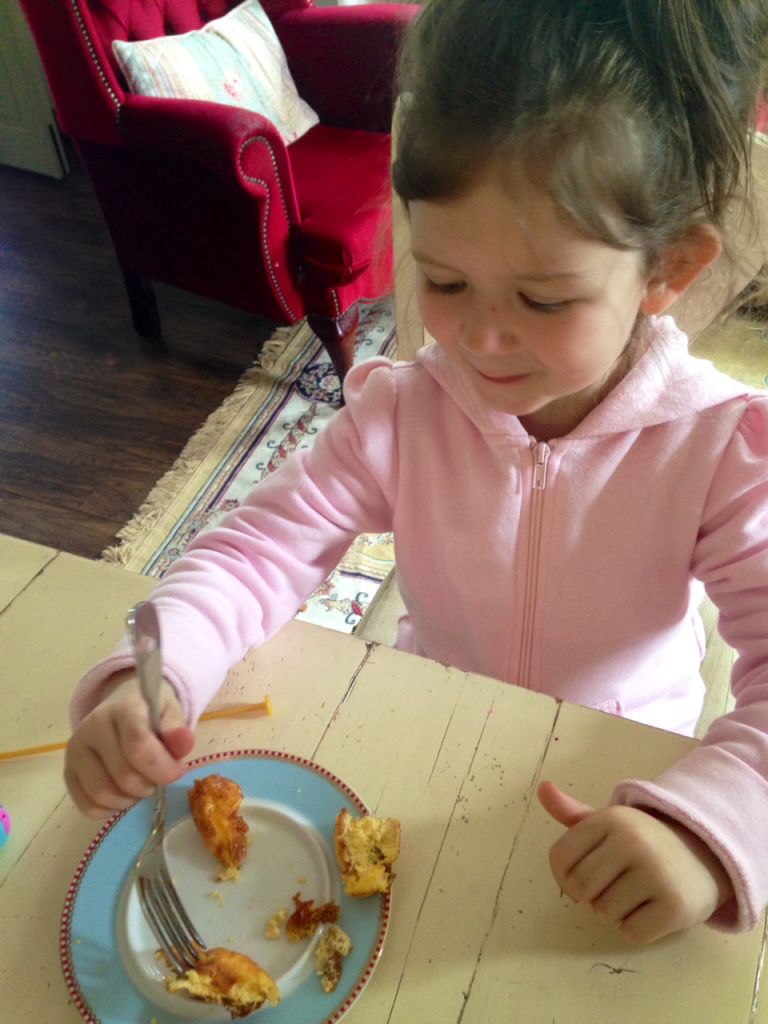 If you have less people in your house a batch of these might see you through longer than mine did and if you leave out the bacon you'll spend less time in the kitchen.
Worthy of my idyllic breakfast world? I think so. I'm making them again this Sunday.
Going, going…gone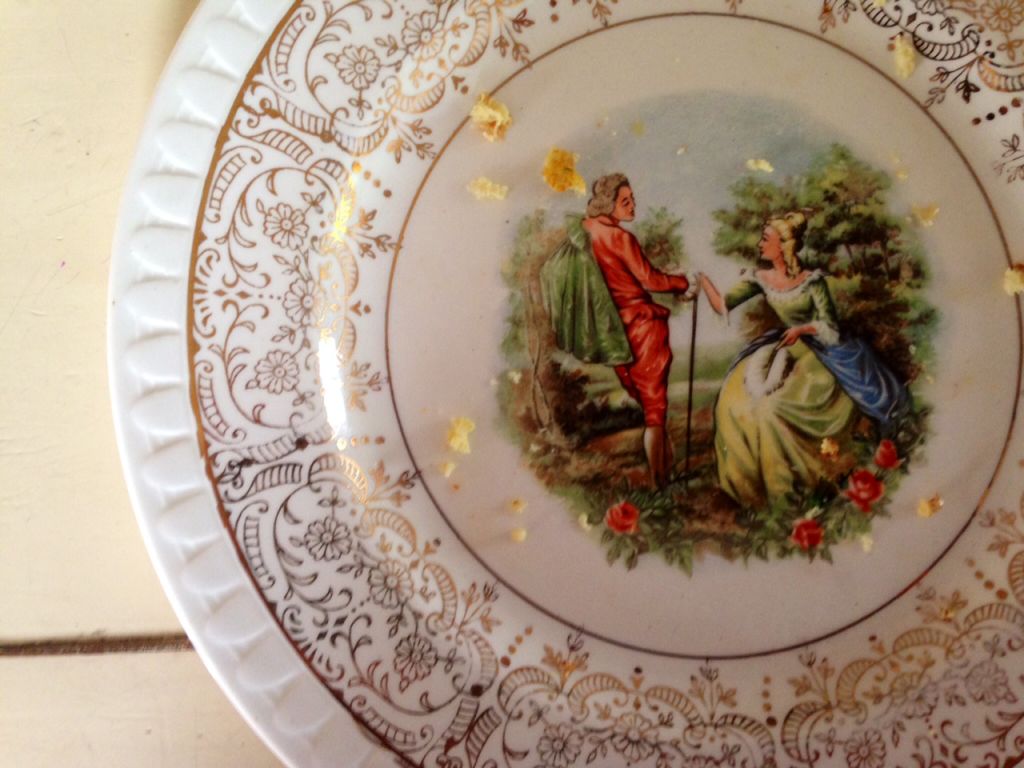 ---
---