June Art Challenge – Week 3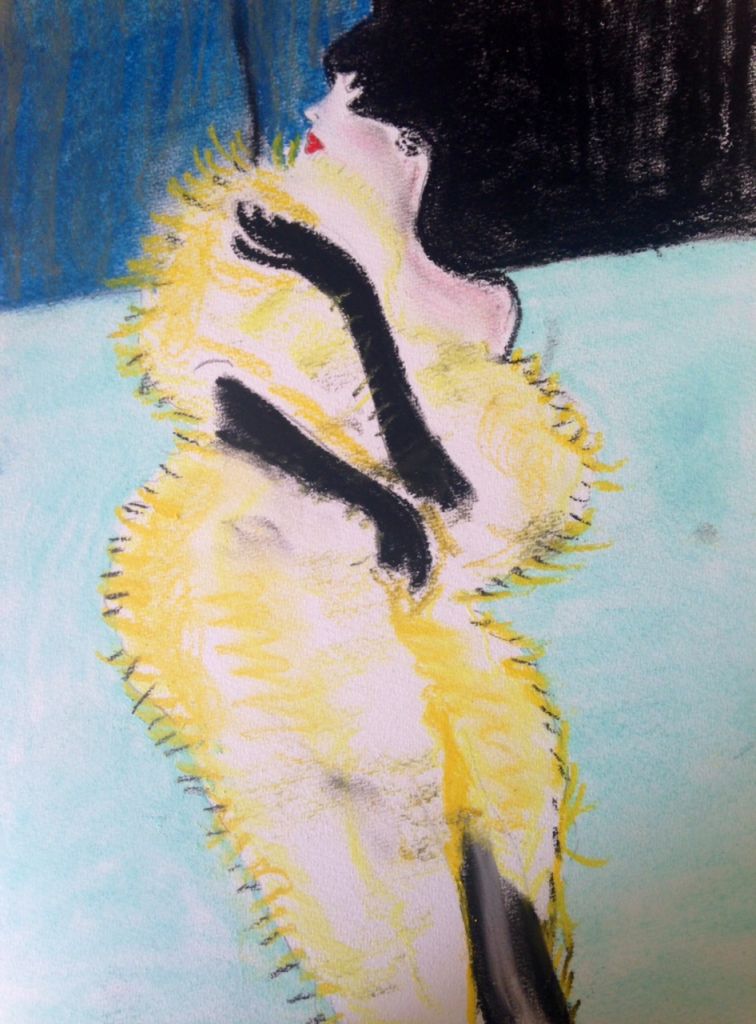 Good morning all. I can hardly believe the final week of the June Art Challenge has begun! It has been a most rewarding, illuminating experience and next week I'll write more of my thoughts on it all. Today I'm sharing my art efforts of the last week, week 3…
June Art Challenge – Week 3
1. Last Sunday I tackled another artist I love, not so much as Kees van Dongen but I do find the work of Ernest Ludwig Kirchner really cool and interesting. This is a copy of his 'Two Women in Red' one of my favourites of his. It's so quirky and colourful, I love it, plus I'm quite happy with my effort. It was a really fun one to do.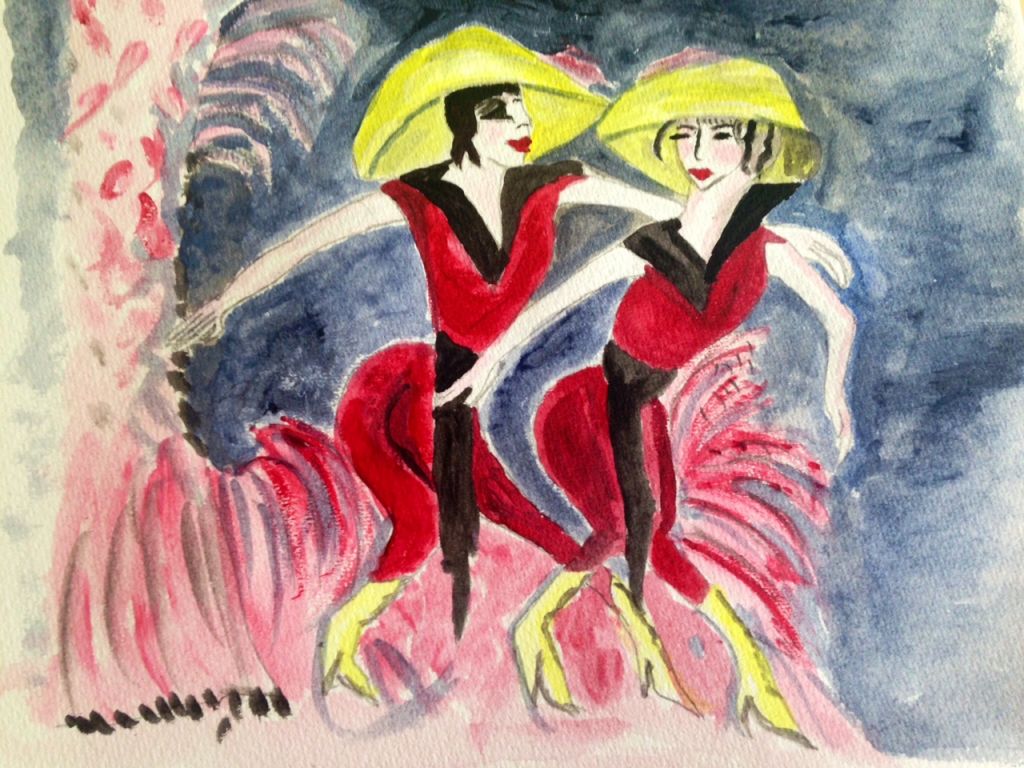 2. Out of my head (good a title as any) Ok I had two bad days, this one and the next where I really wanted to take the leap and do something from my own head, I wasn't over happy with either though it's more than I could have done three weeks ago that's for sure. You see I have this really rich inner world, I can see what I want to do but as Mark Twain said
'All of us contain music and truth but most of us can't get it out.'
This is going to be my challenge going forward.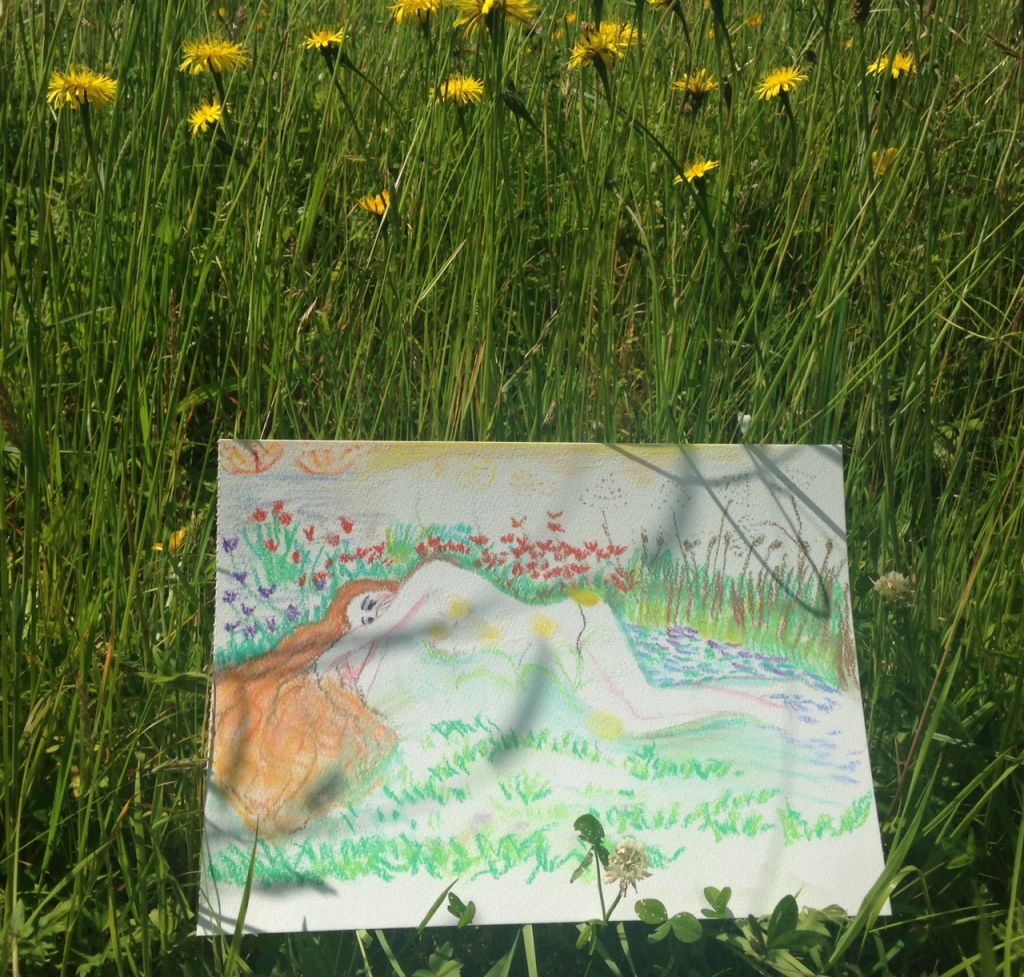 3. Inspired by this quote I love but can you believe how I destroyed this with my handwriting? Honestly I have the worst patience in the world. I just wanted to get it done, isn't that terrible! You know when you read something and say 'that's me' and you can't believe how well someone 'got' you? This quote is like that, it's how I see and react to the world.
P.s. I was very happy with these drawn cabbages too…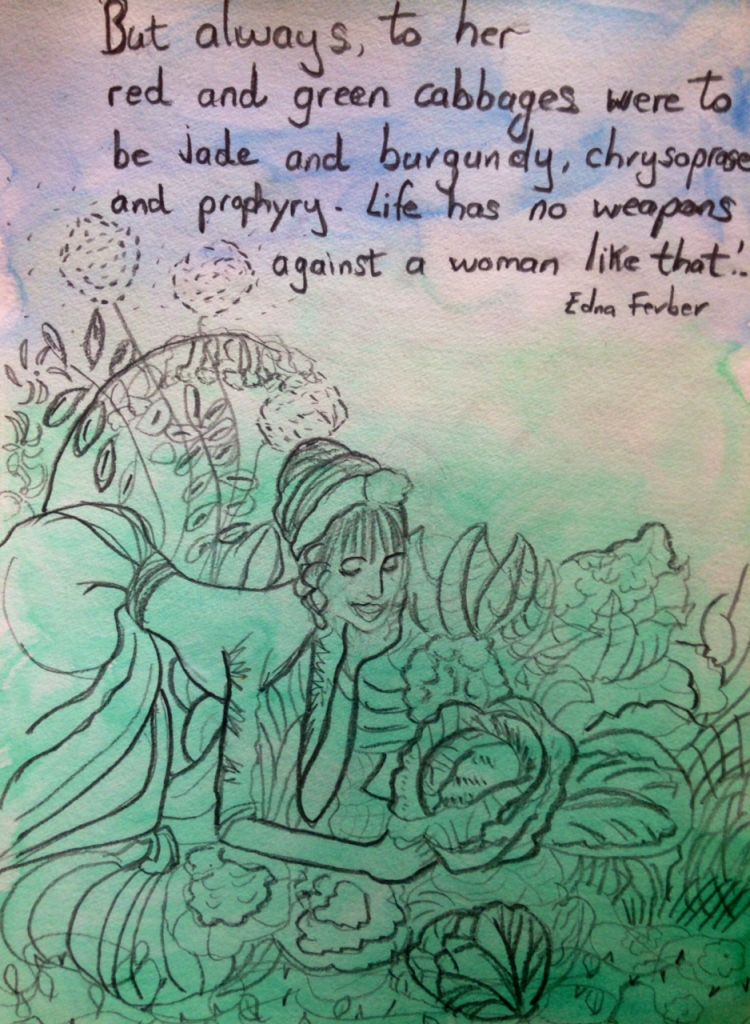 4. A two parter, this is stage one, a work in progress inspired by artist Itchak Tarkay. For this one the drawing was the easier part, the painting took forever.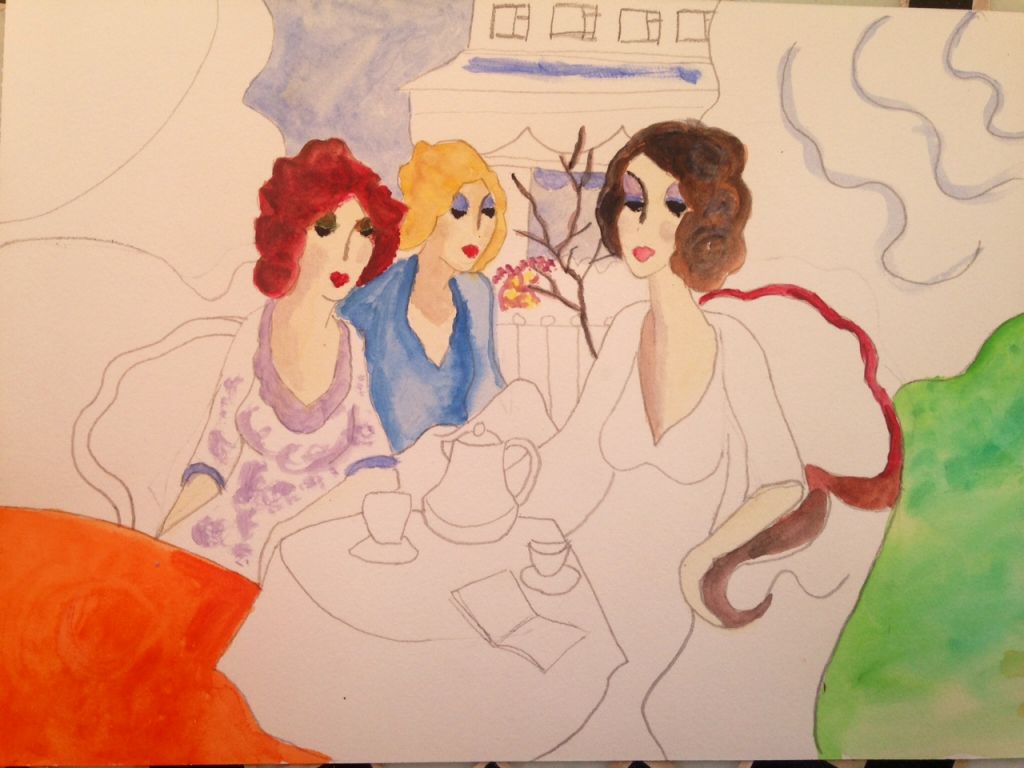 5. Finished this one on day five, it took ages but I learned a lot from it, in particular how he uses repeat patterns of waves and circles, everywhere. I love his use of colour so tried to emulate that as much as I could.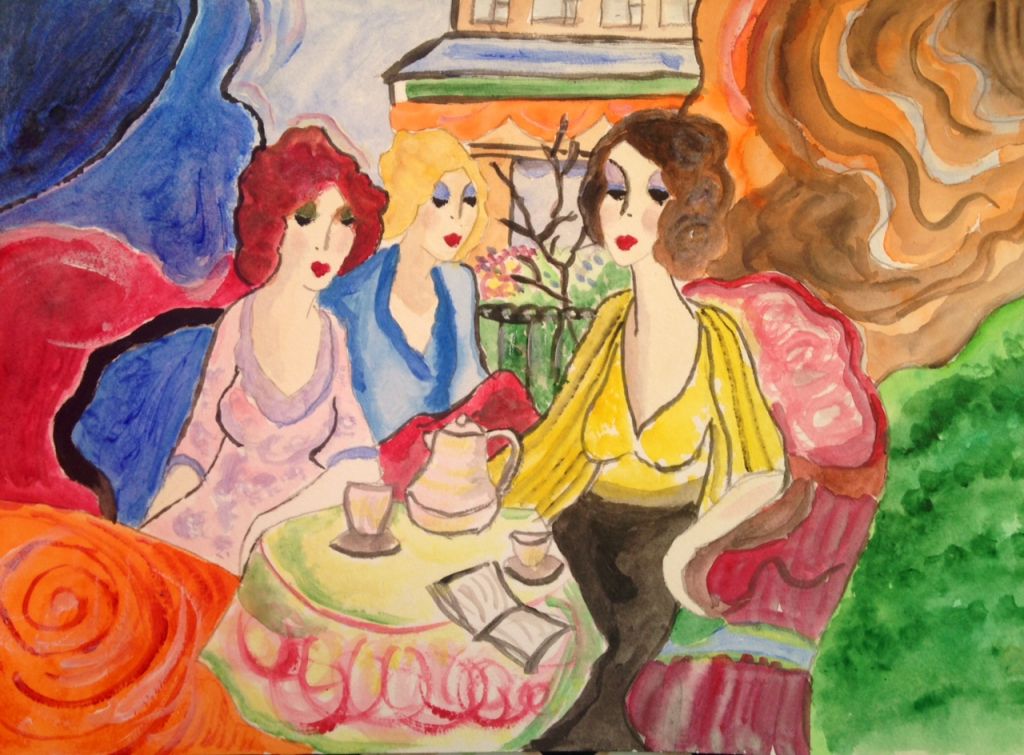 6. This is a copy of a work by renowned fashion illustrator Rene Grau. I could have done it in one day only I had so much to do for our holiday so it's another two parter…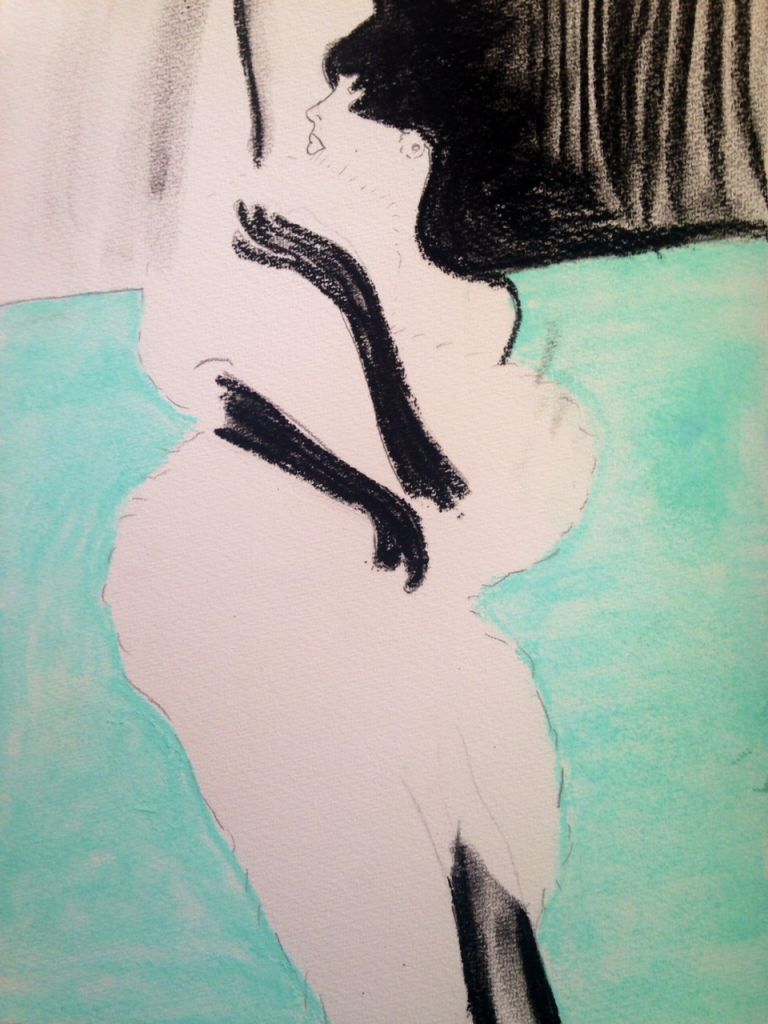 7. This is one of my favourites, I did it in charcoal and sadly smudged it a bit in places I shouldn't have. I'm planning to do a larger scale version of this at some stage to hang.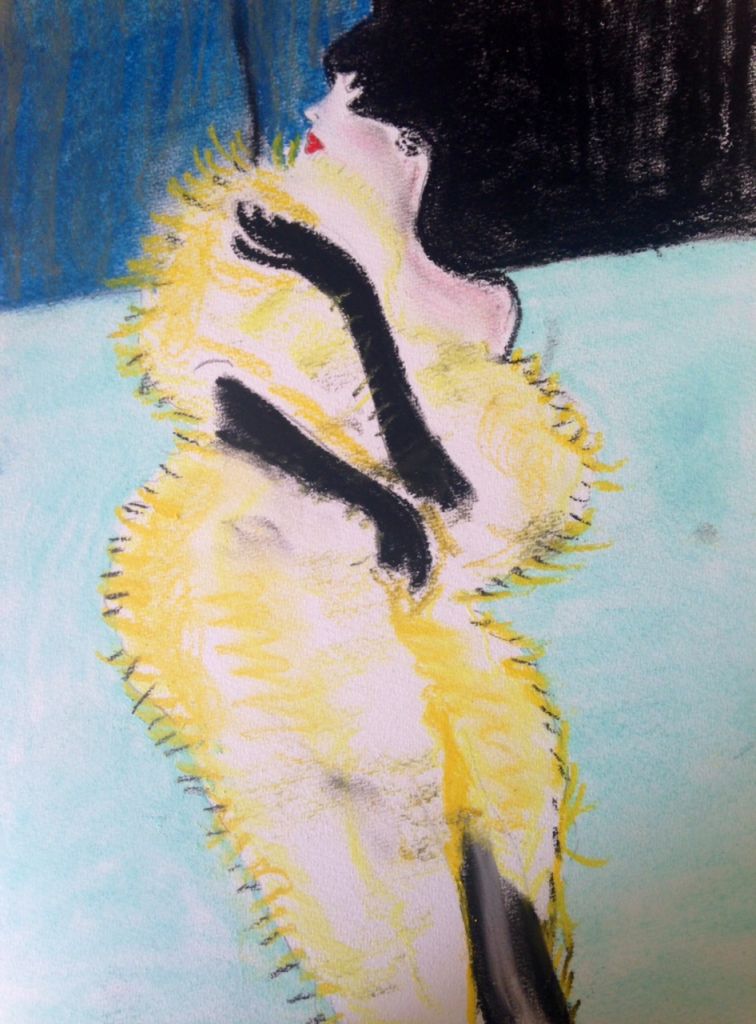 That's it for now. If you'd like to read more here's an article from Brain Pickings you might find interesting as I did, click HERE.
Have a lovely day 🙂
"But always, to her, red and green cabbages were to be jade and burgundy, chrysoprase and prophyry. Life has no weapons against a woman like that."― Edna Ferber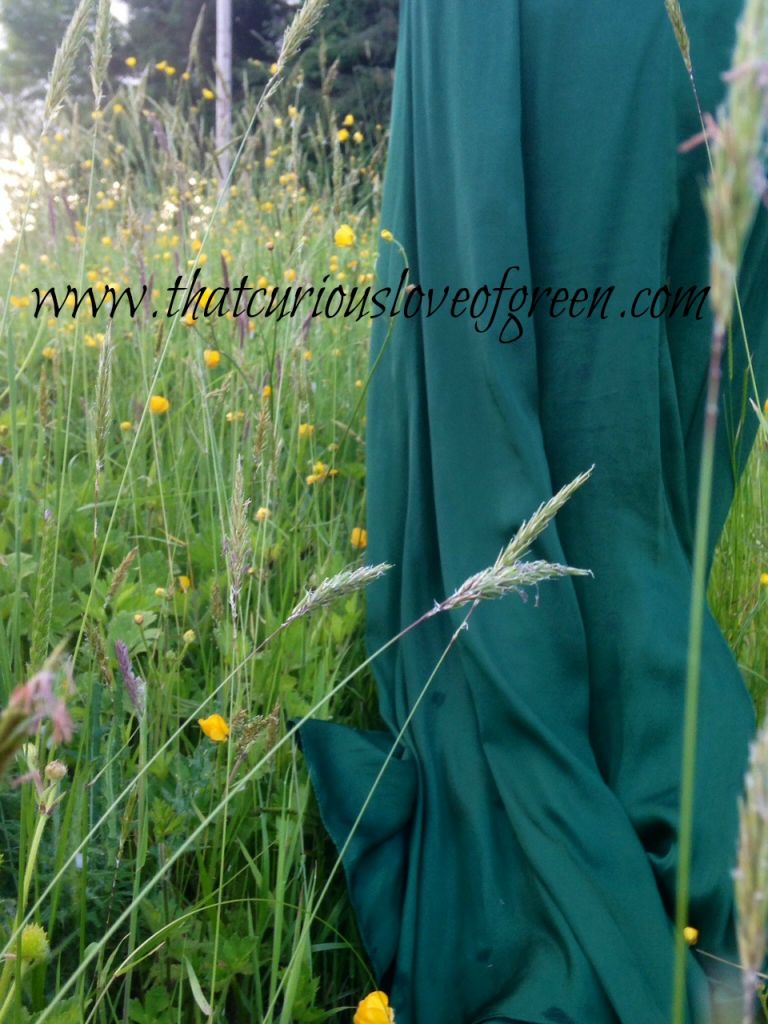 ---
---