June Art Challenge – Week 4
The June Art Challenge is DONE! What a ride! Here's my last week of offerings plus final thoughts…
Thought the first…Having to do a painting/drawing every day in June meant other things fell by the wayside however I have to add that on any given day things fall by the wayside and I don't have something to show for those days.
Conclusion: You may as well force your hand, write or paint or something else everyday because you will still be as effective or un-effective but can feel good and say to yourself 'at least I got my painting/writing done!!! 🙂
Result: You will feel accomplished and good about yourself…
1 & 2 Inspired by Sadhbh carrying a lantern at 'Body&Soul' festival…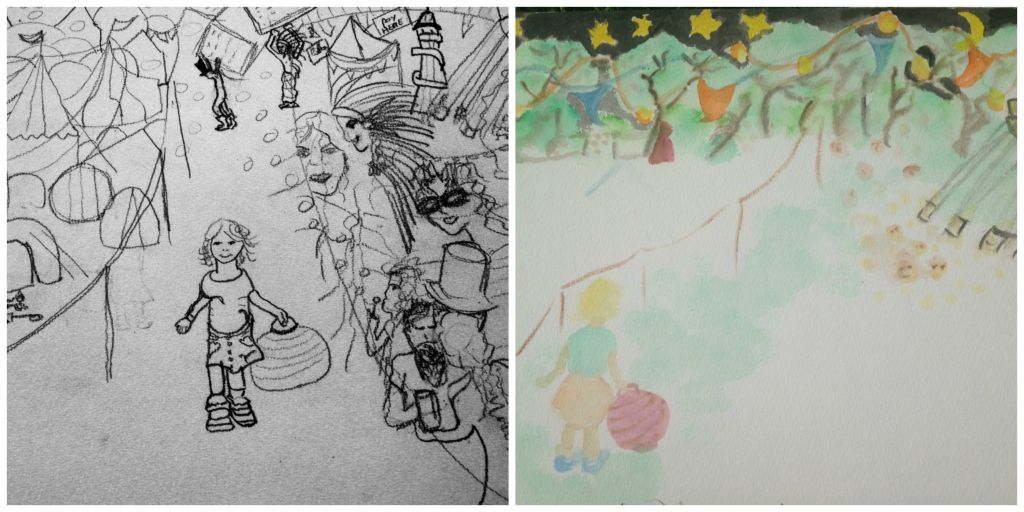 The photos that inspired the pictures…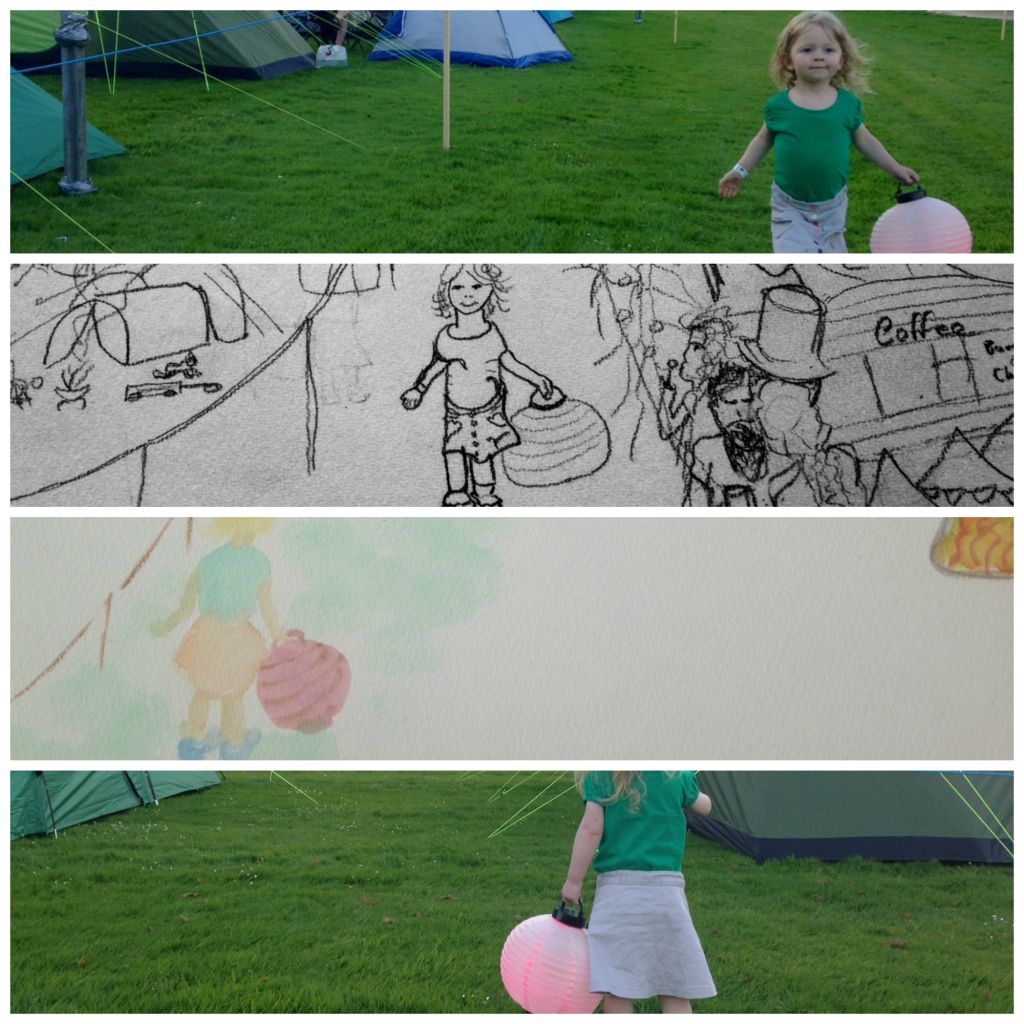 3. The finished piece, started before we left for our holiday. One of my favourites…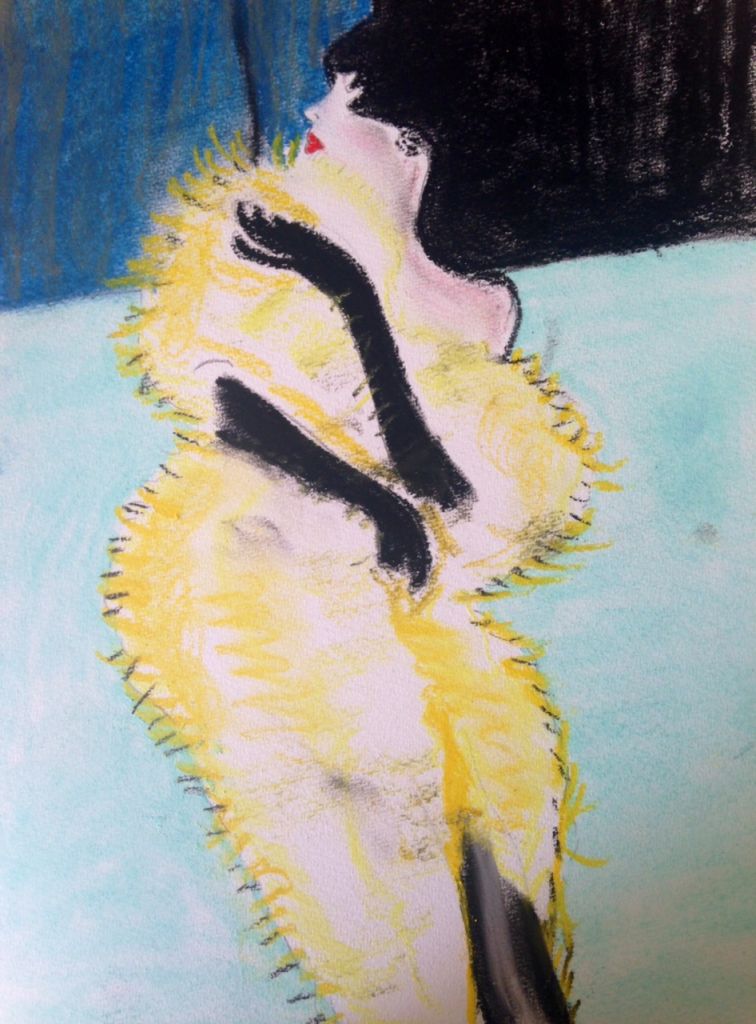 4. Inspired by Jack B Yeats. I'm not so keen, my favourite bit is the house…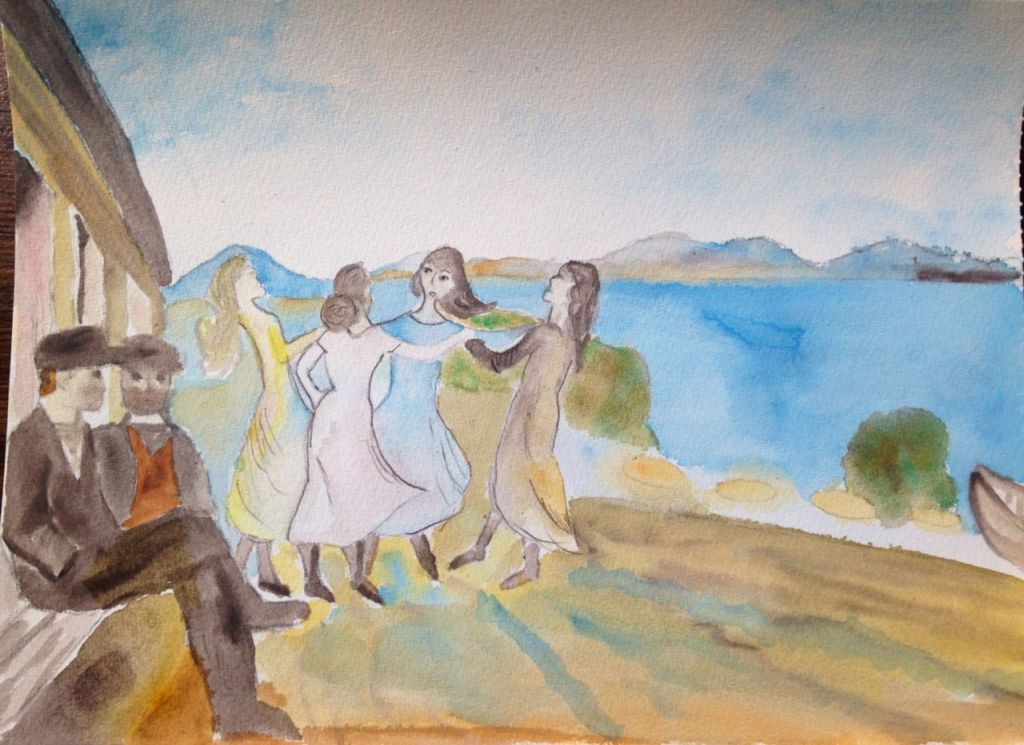 5. Raging I messed up on her face, I do LOVE Matisse, this is a copy of his painting 'The Conversation', in chalk charcoal…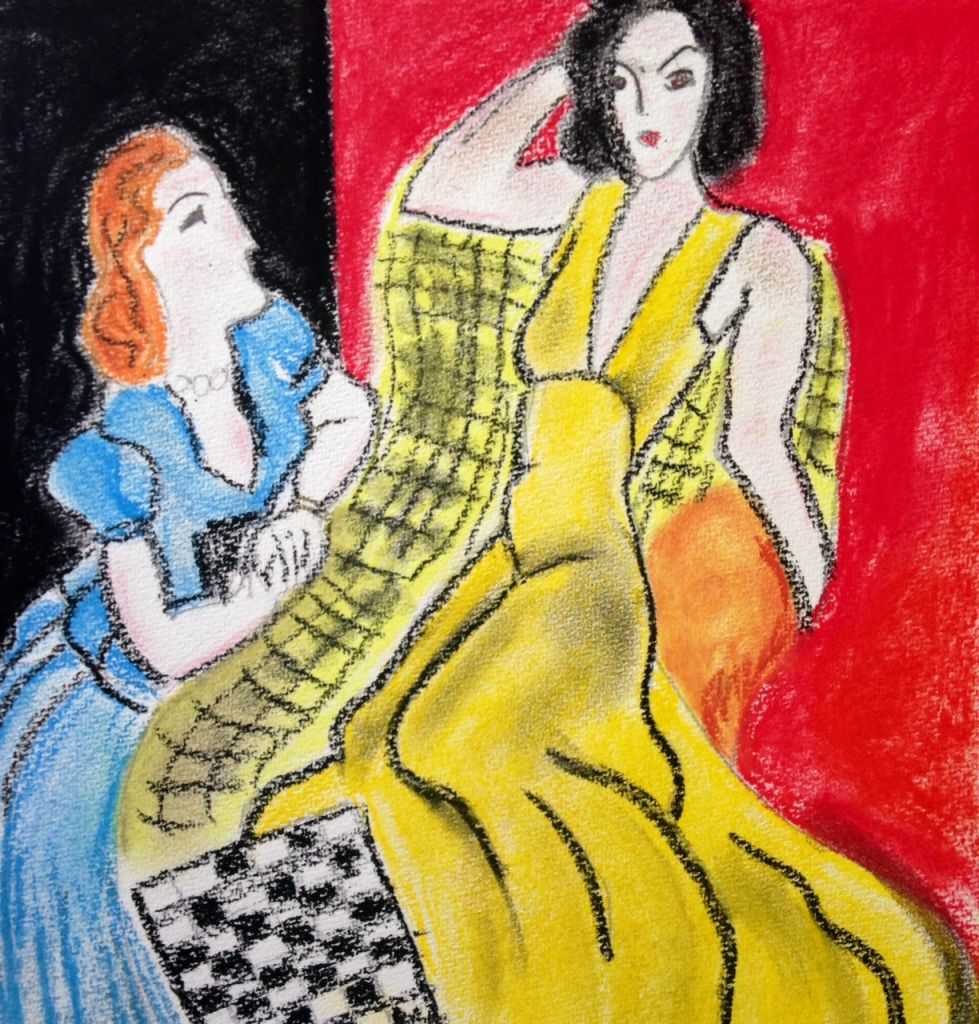 6. This is the painting I spent the most time on, does it show? It took, forever! I love it and loved painting it. I suppose this is my best effort. Also I have to step back and say;
I had NO idea I could do this kind of thing! Or did I?
If I had to choose a downside of the June art challenge it would be you don't get to spend any kind of 'time' on each offering but hey, I'm painting, I'm painting things like this and perhaps deep, deep down I knew I could. So I have to say now trust your instinct, trust your inner voice. Not the one putting you down, that ones a liar, the other quieter one. 
7. Matisse again, I didn't get as much time as I would have liked but oh well, I'm happy with the essence of it.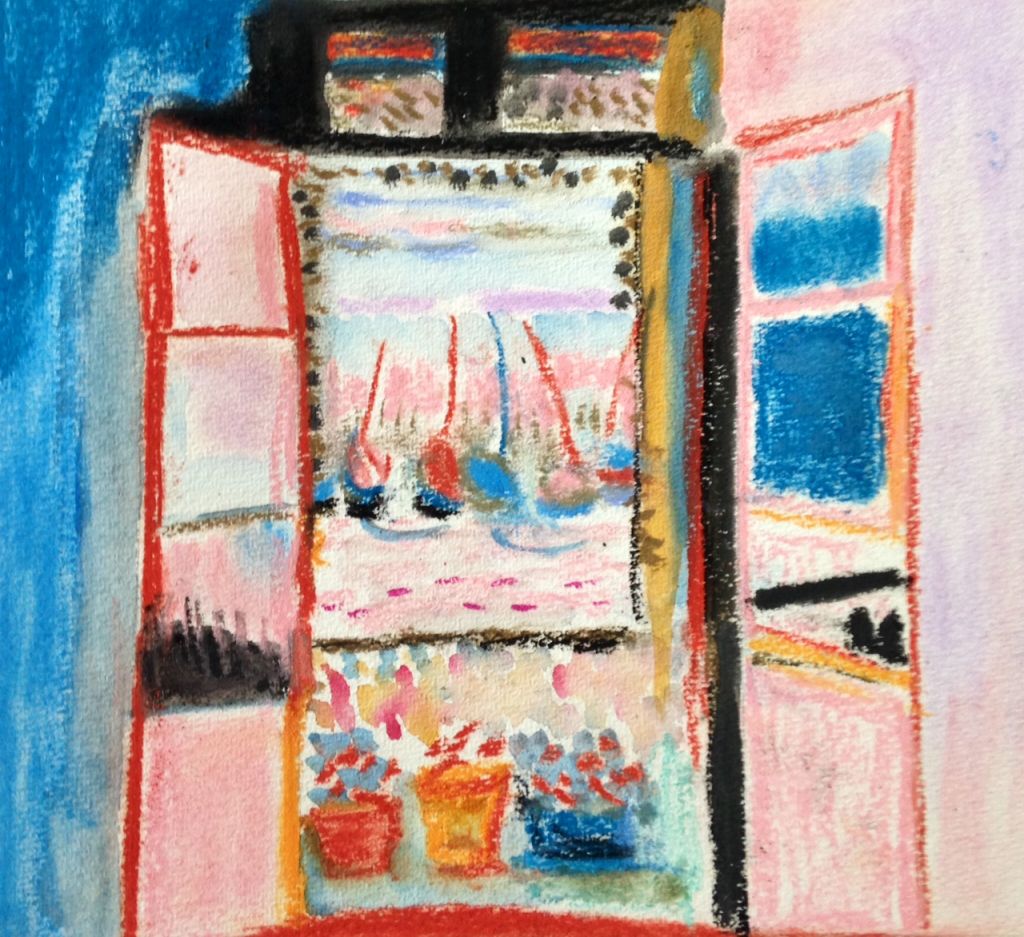 That concludes the end of the challenge, can you believe it? I can't believe it? A final wrap up is coming tomorrow but for now let me just say how grateful I am to have done this, it seems simple but it's life changing, try it…I dare you…
---
---