Lough Allen Hotel & Spa Break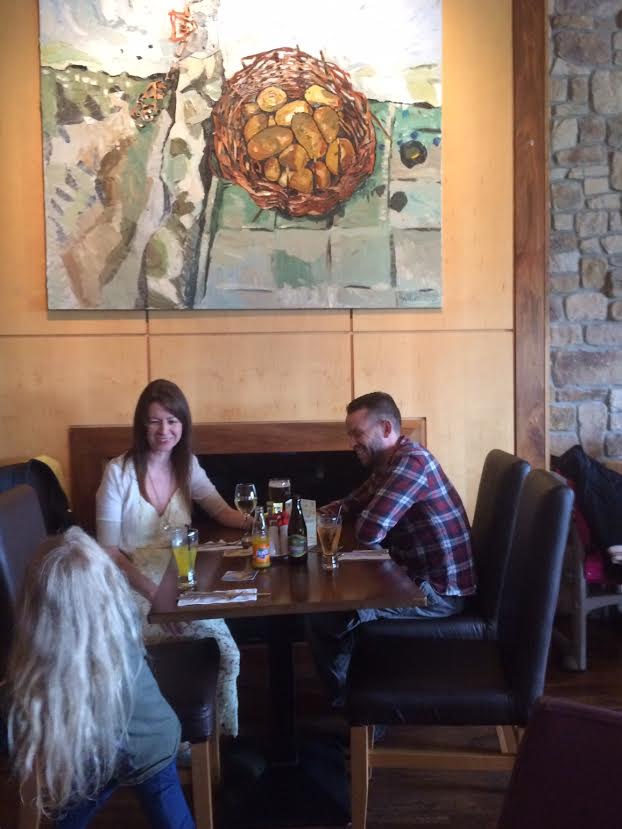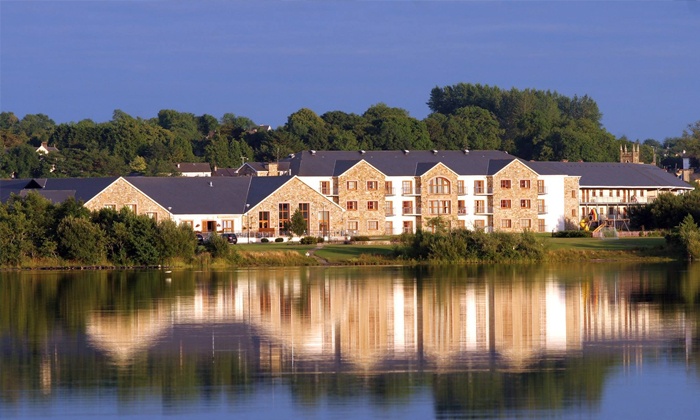 We recently had the pleasure of spending two nights as guests of the Lough Allen Hotel & Spa in Drumshanbo, right here in lovely Leitrim. So close to home you could call it a staycation.
Over the years I've held business events, launches, and meetings here, and when it came to choosing a venue for our wedding reception it was an easy choice. Why?
Windows, that's why.
Well it was one of the reasons. The reception room is lined with enormous windows and doors that open onto a generous deck with views of the mountain and lake. One reception room, with one adjacent bar, and being outside the local town, not only keeps your party together, it makes for a more intimate experience for you and your guests. Think no scattering of people to the four winds, no windowless rooms, no conveyor belt/one size fits all feel, that is so common of many hotels.
This is not a grand hotel, it's an intimate, warm, relaxed, modern, and cosy place, where one word keeps popping up. The most overheard word on this visit, peaceful.
Now that's great, but if you're anything like me you'll be wanting more. The mores in this case are two-fold. First, this is a tightly run ship. It's sparkling clean, efficient, professional, with a brilliant staff. You can see it, you can feel it, but it's subtle, it feels natural, and in no way stiff. A bit like being in the home of a super organised friend, who somehow is also relaxed and warm. You know you're out and somewhere nice, but you still feel comfortable as you would at home.
And then there's the other magic. That is the landscape. The simple design and muted colours of the building reflects and lets the landscape dominate, which it does, in grand style, the mountain is literally everywhere here. That's my kind of grandness. And a highlight for me was to sit on the deck, with a glass of locally brewed Gunpowder Gin watching the sunset over Lough Allen, while our children played with other children in the onsite playground.
Another highlight for those same reasons was the outdoor hot-tub, which I enjoyed on my own, in the rain, it was gorgeous. Meanwhile the family were enjoying the pool which we made use of both days. They even got me in, no small feat.
We would have tried the horse-riding only the season hadn't yet started. But we had no problem passing the time. Between the pool, playground, games room, we had our first games of pool in years, that was fun.  And we strolled up the picturesque town of Drumshanbo of course, home of legendary festivals like The Joe Mooney Summer School, An Tostal, and Adrian's home town.
We had the most delicious lunch in the highly rated Sweet Geranium Cafe. Highly rated with very good reason, take my word or just see Trip Advisor. And we all enjoyed the nightly free music at the hotel. If we'd gone a few weeks later we could have availed of the kids club too but the girls had such a great time. They'd have been no happier with Disneyland, and we got home in half an hour.
A final word for the accomodation. We stayed in one of the hotel apartments with capacity for seven people. Shining clean and comfortable, we had two bedrooms, a living room, and two bathrooms, plus view of the playground and lake. Perfect for families. All the usual bug-bears of hotel stays were happily missing here. We had space, our own rooms, and with plenty of opening windows and doors, no issue with heat. Is it just me or is that not one of the worst things about hotels? Well that and whole families packed in one room and paying through the nose for it? Great deals to be had here, even for families. A real home from home, with a few notable additions. Like that sunset.
Thanks to Anne-Marie, Karen, and all the staff for having us.
Disclaimer: We were given this two night family break by the hotel in lieu of advertising.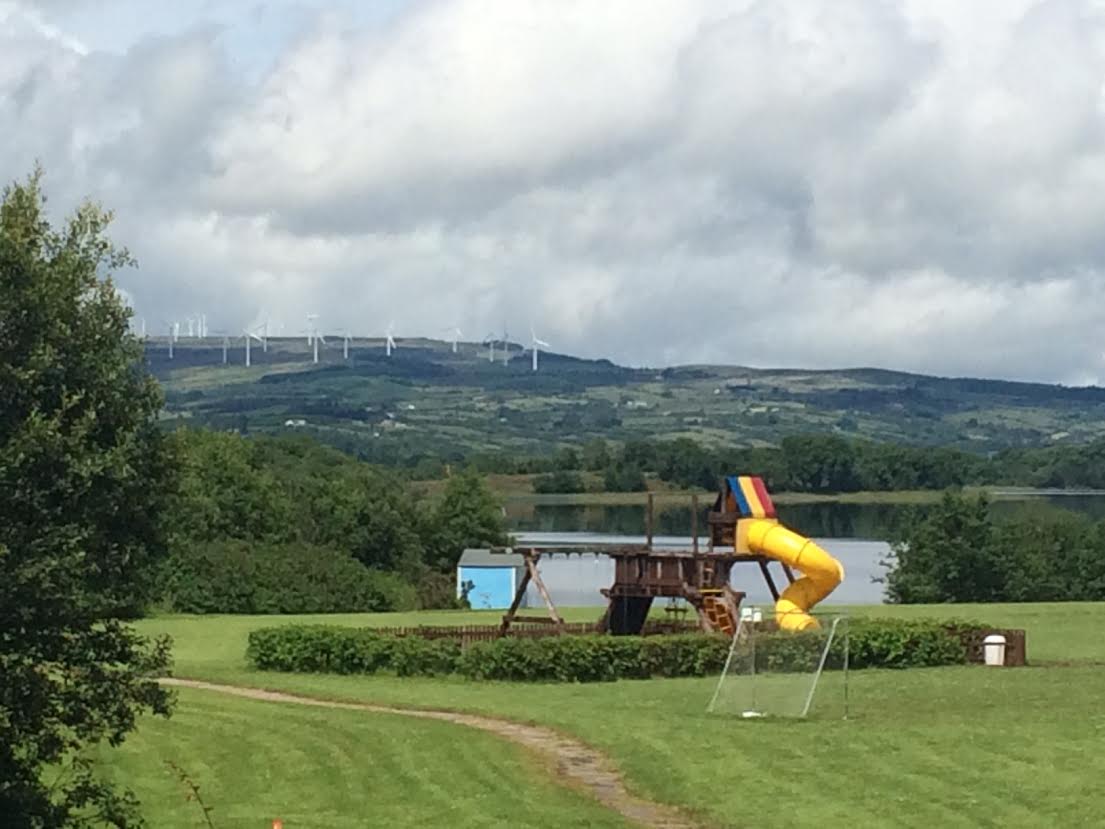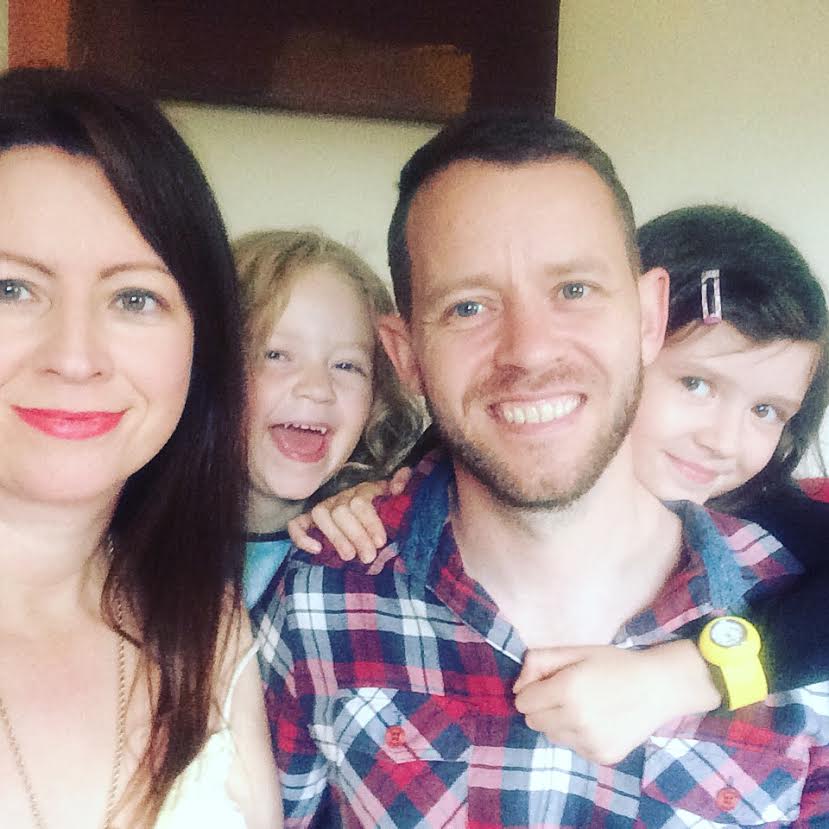 Hands down best location for watching the sun go down…

---
---