Love letters
The hearts and minds, the hands that wrote these letters are no more, but the paper, the ink, the letters themselves remain with us.  They continue to find new readers and the words continue to hold their meaning for ever new players…
1.  Beethoven to his unnamed 'immortal beloved' 1812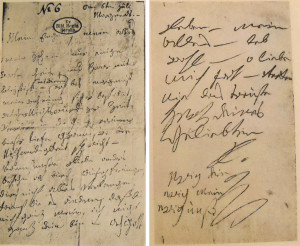 Good morning,
Even when I am in bed my thoughts rush to you, my eternally beloved, now and then joyfully, then again sadly, waiting to know whether Fate will hear our prayer–To face life I must live altogether with you or never see you. Yes, I am resolved to be a wanderer abroad until I can fly to your arms and say that I have found my true home with you and enfolded in your arms can let my soul be wafted to the realm on blessed spirits–alas, unfortunately it must be so–You will become composed, the more so as you know that I am faithful to you; no other woman can ever possess my heart–never–never–Oh God, why must one be separated from her who is so dear. Yet my life in V[ienna] at present is a miserable life–Your love has made me both the happiest and the unhappiest of mortals–At my age I now need stability and regularity in my life–can this coexist with our relationship?–Angel, I have just heard that the post goes every day–and therefore I must close, so that you may receive the letter immediately–Be calm; for only by calmly considering our lives can we achieve our purpose to live together–Be calm–love me–Today–yesterday–what tearful longing for you–for you–you–my life–my all–all good wishes to you–Oh, do continue to love me–never misjudge your lover's most faithful heart.
ever yours
ever mine
ever ours
L.
2.  Johnny Cash to his wife June Carter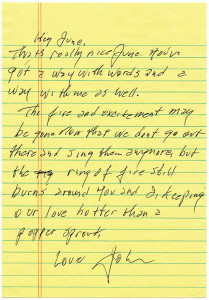 Hey June,
That's really nice June. You've got a way with words and a way with me as well.
The fire and excitement may be gone now that we don't go out there and sing them anymore, but the ring of fire still burns around you and I, keeping our love hotter than a pepper sprout.
Love John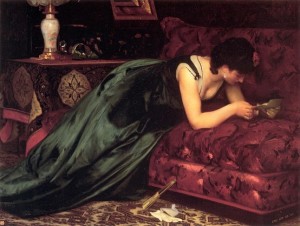 3.  Napoleon, brilliant military mind,  feared ruler and writer of 75,000 letters.  Many of them to his beautiful wife, Josephine…
Paris, December 1795
I wake filled with thoughts of you. Your portrait and the intoxicating evening which we spent yesterday have left my senses in turmoil. Sweet, incomparable Josephine, what a strange effect you have on my heart! Are you angry? Do I see you looking sad? Are you worried?… My soul aches with sorrow, and there can be no rest for you lover; but is there still more in store for me when, yielding to the profound feelings which overwhelm me, I draw from your lips, from your heart a love which consumes me with fire? Ah! it was last night that I fully realized how false an image of you your portrait gives!
You are leaving at noon; I shall see you in three hours.
Until then, mio dolce amor, a thousand kisses; but give me none in return, for they set my blood on fire.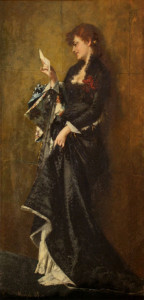 4.  French writer Gustave Flaubert to his wife Colet.
August 15, 1846
I will cover you with love when next I see you, with caresses, with ecstasy.  I want to gorge  you with all the joys of the flesh, so that you faint and die.  I want you to be amazed by me and to confess to yourself that you had never even dreamed of such transports… When you are old, I want you to recall those few hours, I want your dry bones to quiver with joy when you think of them.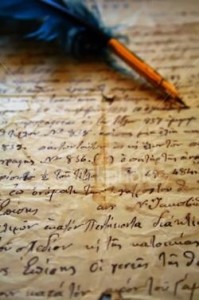 5. Abigail Adams to her husband John Adams
My Dearest Friend,
…should I draw you the picture of my heart it would be what I hope you would still love though it contained nothing new. The early possession you obtained there, and the absolute power you have obtained over it, leaves not the smallest space unoccupied.
I look back to the early days of our acquaintance and friendship as to the days of love and innocence, and, with an indescribable pleasure, I have seen near a score of years roll over our heads with an affection heightened and improved by time, nor have the dreary years of absence in the smallest degree effaced from my mind the image of the dear untitled man to whom I gave my heart.
6. Joseph Plunkett to his fiance Grace.  The couple was married the night before he was executed for his part in the 1916 Rising.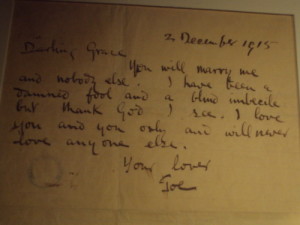 Darling Grace,
You will marry me and nobody else. I have been a damned fool and a blind imbecile but thank God I see. I love you and you only and will never love anyone else.
Happy Valentines Day…
---
---