Love, Life & Dresses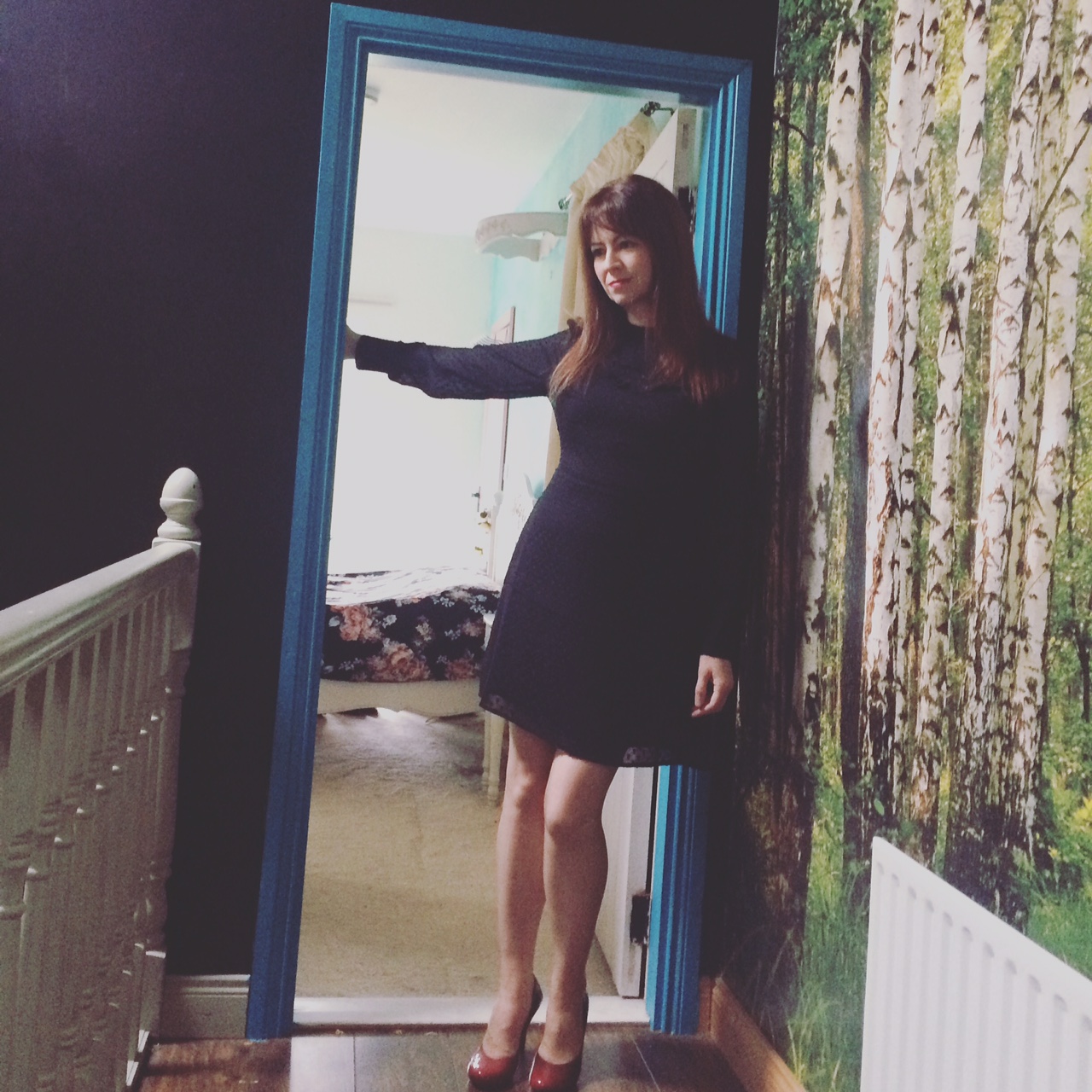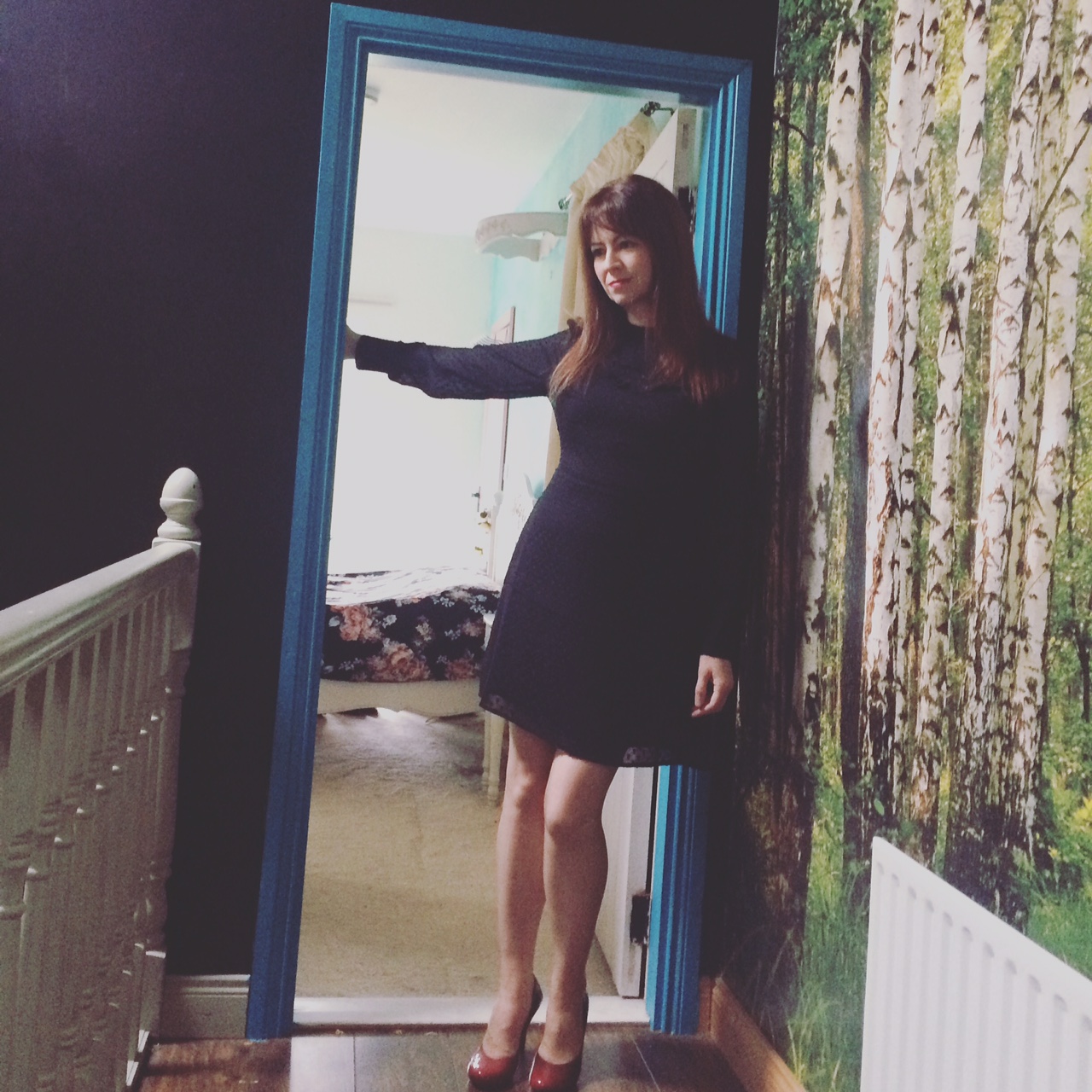 It's been another lively week here at Gilheaney-Barry HQ. I'm meeting myself at corners along with daffodils, brighter evenings and mornings, oh joy! Those who say spring begins on March 1 in Ireland are wrong. You only have to look around you.
The latest review of my novel Cailleach~Witch made my week. (See end of this post) Especially now I'm working on book two. Grateful for the lovely boost, and reminder of work done. None of it this week unfortunately. Sob! And none of it this weekend as we've a wedding tomorrow and a family gathering Sunday. Be assured, I'll be thinking about it the whole time.
Speaking of the wedding… Earlier in the week I asked my fb and Instagram followers to choose an outfit. You guys rose to the occasion and the 60's style mini-dress won the vote by a landslide. So ok then, I'm wearing it. Though I think the photo by Sadhbh (7) may be behind this result. Adrian took the other one. Lol.
I was actually told lately, by someone I respect on these matters, that what was missing from my posts, was me. Photos of me to be specific. Inside me is all over the place. I stamp that spirit everywhere.
Well this got me thinking. I've always been a reluctant, shy and awkward model. And I think I'm just the wrong generation for selfies and for posing as natural as breathing. Fair play to them I say. But on the other hand, I've never been as confident as I am now, ever. And after all, anyone I follow, I want to see them too. So I'm trying it. And Sadhbh is on board so perhaps you'll see more of me going forward. I'm keeping the awkward though.
Also this week…
We welcomed the latest addition to the family. Baby Fionn is the second son for my brother Colm and wife Lisa. After a few generations of Gilheaney Girls –  four sisters for my brother and six for my Dad. 'The Gilheaney Boys' is a bit of a curveball! I am sure we can handle it.
Out in the world i.e. Dublin, my talented little sister Martha won a 'Most Developed Business' award for her personal styling business 'Martha's Looking Glass'. As if that wasn't enough she also announced that she will be resident style columnist for the Dublin Gazette with a readership of 210,000, beginning this week. I'm so insanely proud and happy for her.
Meanwhile Shaylyn, our eldest, is halfway through a four month trip across India, Thailand, Laos, Vietnam and Cambodia. While I miss our morning chats, she used to call me on her walk to work, I still hear from her most days. Technology means she never feels too far away.
Like all parents I just want her to, have fun, and be safe. I mean, is that too much to ask of the world for our children? Well it shouldn't be.
I've been following her travel posts on Instagram @shaylyngilheaney and in longer form on her website HERE She's going to spend May, my favourite month, with us in Leitrim, before going back to Dublin and her blossoming fashion career.
Speaking of Dublin, I was there myself one day last week. I still love it as much as I ever did so I was shocked and dismayed to realise it had been almost seven months since my last visit. That's far too long. Incidentally my dream living environment would be one of extremes, city centre and remote wilderness. To have both would be my ideal.
Another thing I love is tv show Ben Fogle's Lives in the Wild, have you seen it? I found it amusing that of all the places he's been I think he found north Donegal the most challenging. I thought he looked really depressed. Lol.
While we're on the subject of tv we've been watching the Walking Dead and no spoilers but there's a death in Season 8 that really upset me. I cried a lot, even for me.  The writing has been poor for ages, but at this point I'm too invested in the characters to stop watching. Well, what's left of them. That's the power of it really, isn't it? The characters. And that's the thing with writerly people, there's always this excess of emotions. Except jealousy. I haven't felt that one.
Yesterday we had a double birthday, Mum and Colm. We threw a dinner party to mark the occasion. This is what I made…
Spiced Slow Roasted Leg of Lamb
Potato, Olive & Feta Salad with Lemon + Herbs
Lightly Spiced Carrot + Apple Salad
And to drink… Prosecco with Raspberry + Mint & Red Wine ?
Plums baked with Cardamon, Brown Sugar, Orange + Lime. Served with mint or vanilla Ice-cream.
I promise I will share those recipes with you another time. They all turned out delicious.
I think I've ravvled enough for now. I'll leave you with a poem by W.H. Auden, A painting by Goya, a ballet-russes costume I fancy, and that review of my book. The inspiration! The colours!!!
Oh, I'll be launching a new reader group/street team/list soon exclusively for fans of the book, and forthcoming books. I'll have details on that as soon as I figure out how to do it.
This lovely poem is a comment on how indifferent the universe is to our concerns. Perhaps the greatest example of unrequited love. And probably just as well…
The More Loving One
Looking up at the stars, I know quite well
That, for all they care, I can go to hell,
But on earth indifference is the least
We have to dread from man or beast.

How should we like it were stars to burn
With a passion for us we could not return?
If equal affection cannot be,
Let the more loving one be me.

Admirer as I think I am
Of stars that do not give a damn,
I cannot, now I see them, say
I missed one terribly all day.

Were all stars to disappear or die,
I should learn to look at an empty sky
And feel its total dark sublime,
Though this might take me a little time.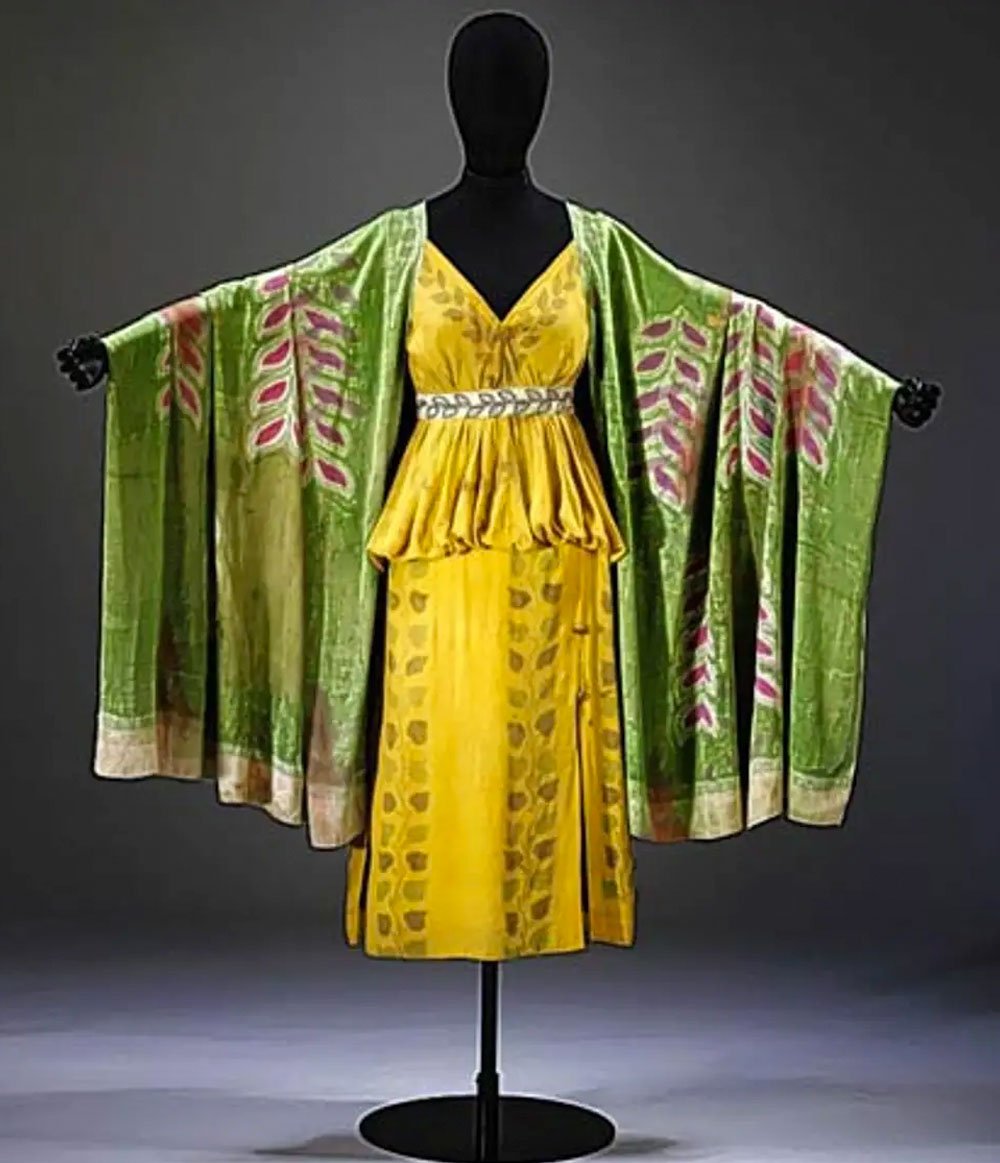 Ballet- Russes costume. Would I wear it on the school run? Yes I would.
ALMOST FORGOT...  The latest review of my novel CAILLEACH~WITCH. Now available on Amazon...
"When I saw this book being spoken about on Social Media I immediately headed to Amazon to buy a copy, it sounded fascinating and just the read for Halloween!
This is a mixture of fairy tale, darkness, fantasy and thrills, all wrapped up in a plot that draws the reader in and holds their attention. The writing is packed with detail, atmosphere and some great characters. The characters feel incredibly real and it's hard for readers not to feel a connection with them as their stories unfold, even with the ones who do wrong.
Cailleach Witch is the sort of book that would benefit from more than one reading to fully appreciate the subtleties, the atmosphere and really, the story.
Jane has a gift when it comes to setting the scene, and vividly brings to life the small Irish town, she evokes great intrigue with mention of folklore and that makes this such a powerful and entrancing read. I'm trying to avoid saying much about the plot, I don't want to give anything away and, this is truly a story that you want to discover on your own, at your own pace. And I think that readers will take away something different from this when they read it, whether it's learning about ancient tales of witchcraft and magic, or appreciation of what has passed before or indeed give pause for thought about the ways in which humanity views those who may be "different". A rich and entrancing read that cannot help but connect with." – Kate Noble, The Quiet Knitter.
Isn't that fabulous? And then this lady commented on Insta… 
'It's an amazing book Jane. Atmospheric and evocative. Reminds me of Daphne du Maurier. Huge overtones of the paranormal. Nearly finished and I will be leaving a similar review. I absolutely love Caer. She just resonates with me.' 
I mean seriously, what more could anyone want? I'm on cloud nine here, hope you are too.
Have a wonderful weekend and chat to you soon, xo Jane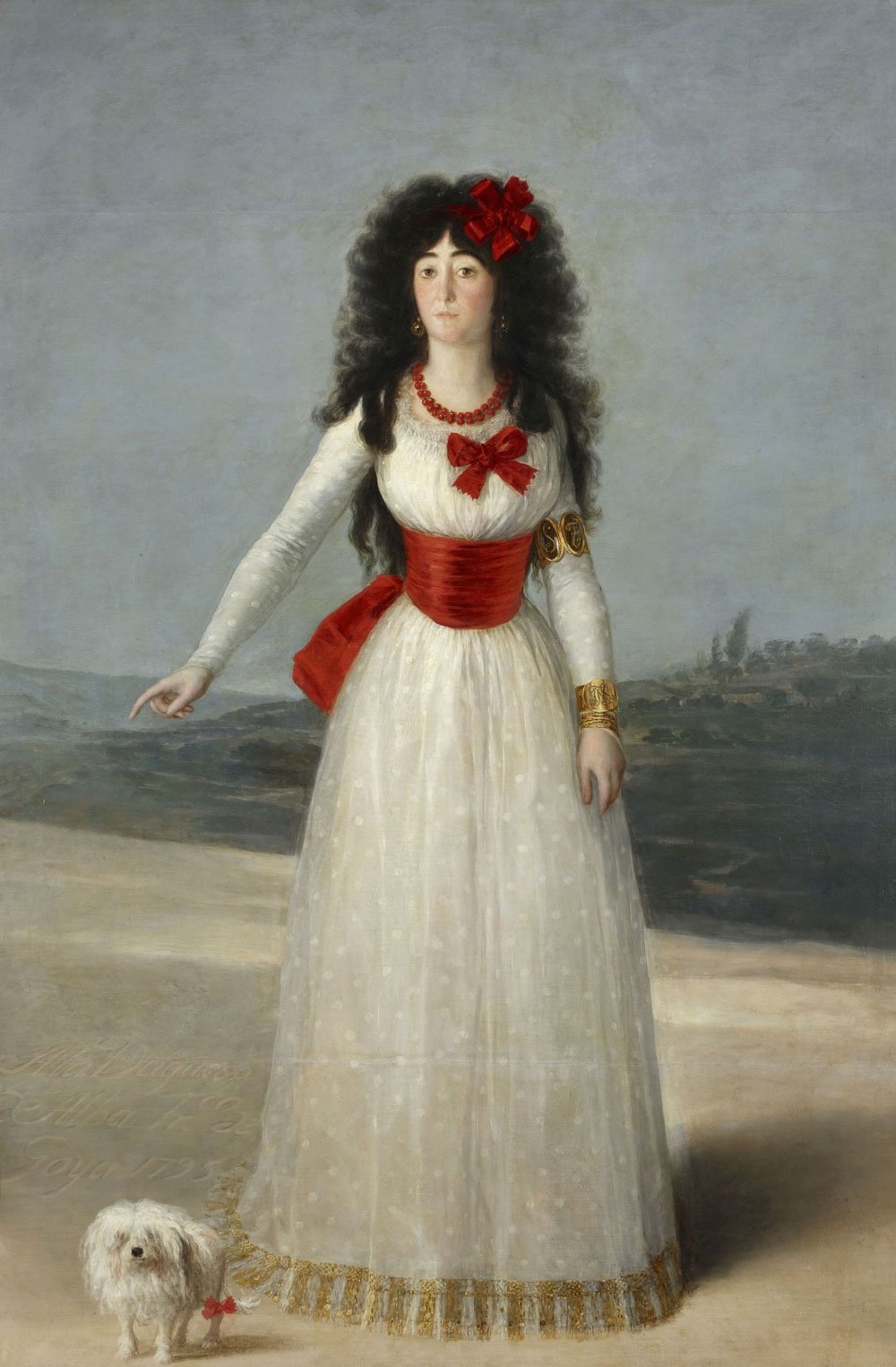 ---
---