Easy Chilli con Carne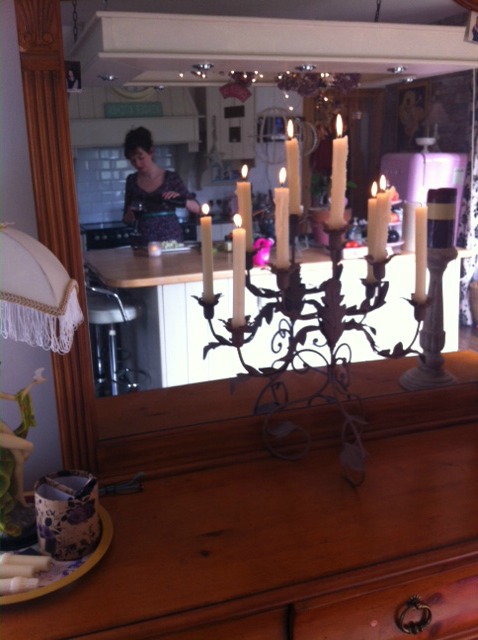 I'm  not sure if this concoction would officially qualify as Chilli con Carne but it's sooo good and if you make it you are going to love me, you just won't be able to help yourself.
Don't be put off by a long list of ingredients, once you've gathered them together it's easy, it's super healthy, you can chop and change the ingredients according to what you have in your store cupboard, it's comfort food at it's best and the taste is unbelievable so let's get cracking…
You will need…
Beef Mince. I used 380g of Irish Organic from Lidl
2 Tins of Tomatoes
1 Tin of Red Kidney Beans
1 Onion
1 Carrot
1 Courgette
2/3 Sticks of Celery
3 Cloves of Garlic
1 tbsp of Tomato Puree
1 tbsp of brown sugar
1 tbsp of ground cumin
1 tsp each of turmeric, ground coriander and chilli flakes or fresh chopped chilli
Rice, coriander leaf and grated cheddar cheese to serve
Makes enough for 4 to 6 adults but if you are making it for say 2 adults and 2 children you will have plenty of lovely leftovers to make chilli wraps the next day.
I should also point out that turmeric is not something you would normally find in chilli but due to its amazing health properties I tend to put it in almost everything.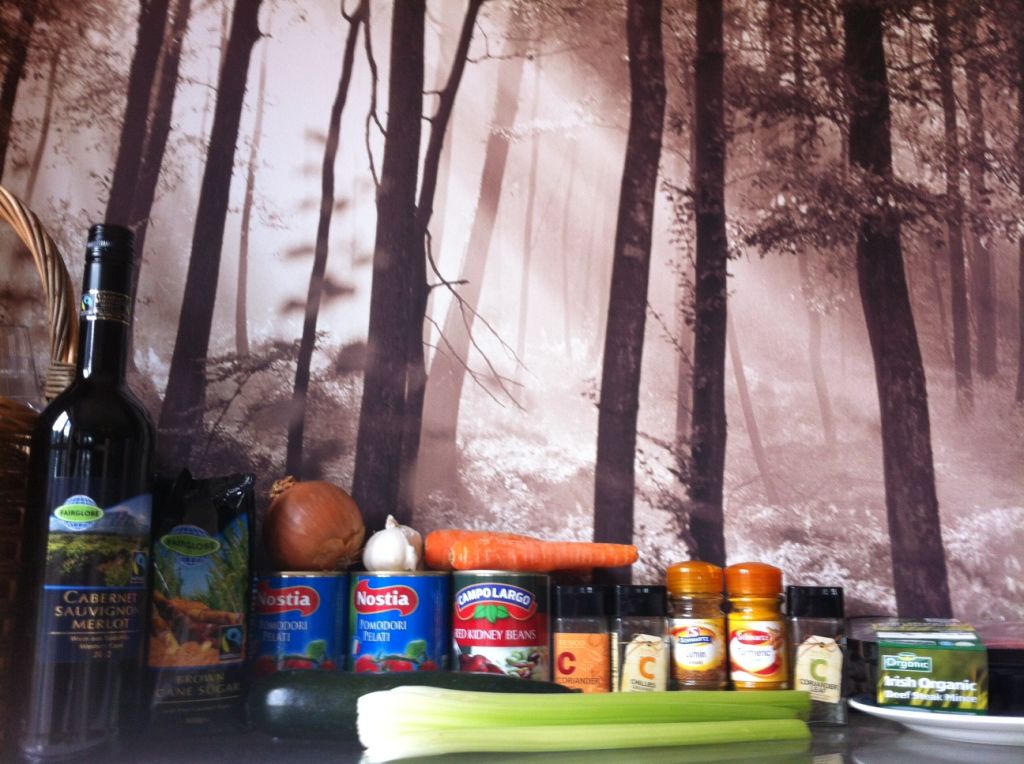 First things first, open the wine…the wine is for you.
I like this fair trade Cabernet Sauvignon Merlot from Lidl. I'm not sure of the exact price but it comes in under €7. If white wine is more your thing they do a really nice Sauvignon Blanc for just €5.39 which is good value these days but on this occasion we're having red…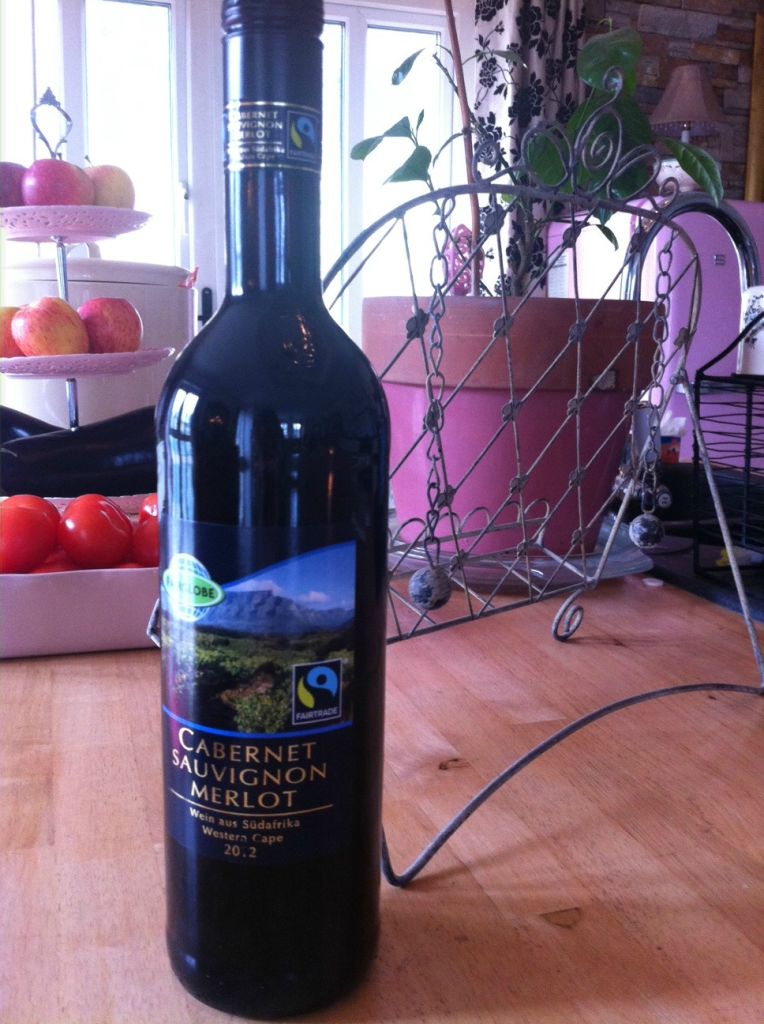 By the way, see my orange tree in the background there? Yep, that little plant is in fact an orange tree. I thought I'd killed it but miraculously its come back to life recently. It used to be full of oranges so twill be very exciting if they come again.
Ok so lets pour the wine and get chopping…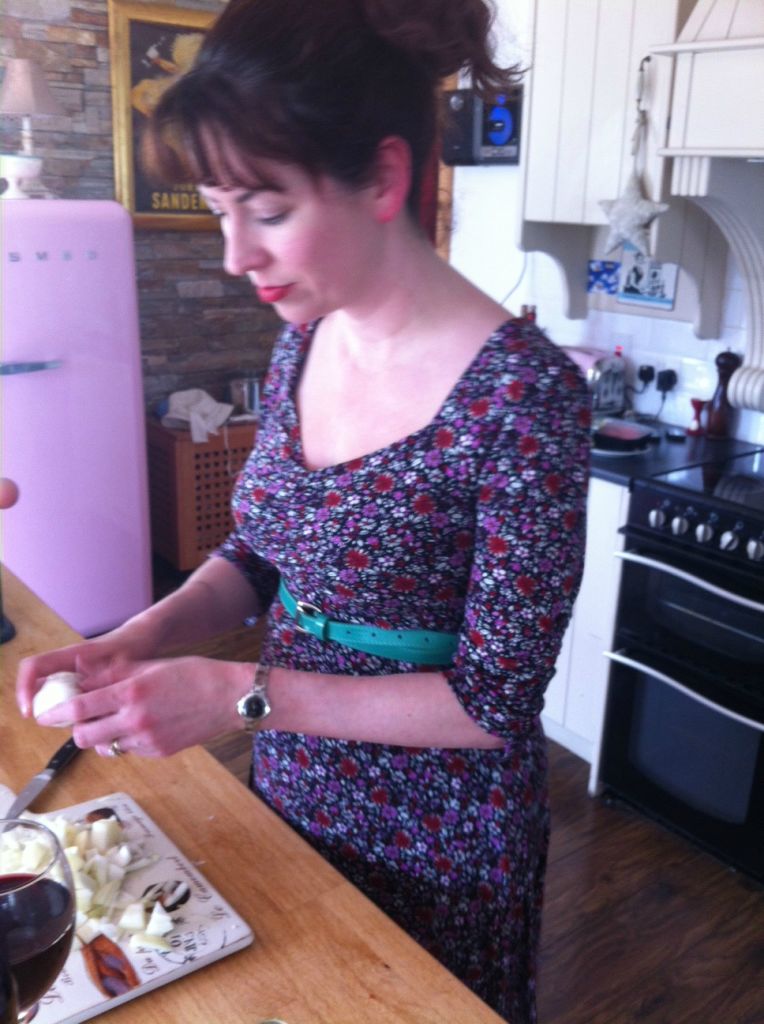 I grate the carrot and chop everything else. If you want to hide all the veg then by all means grate everything. No one will suspect a thing! Use any vegetables you have but my favourite and the one I always like to have for this is, believe it or not, the celery. I love the fresh crunch and lovely contrast it brings to the creaminess of the chilli.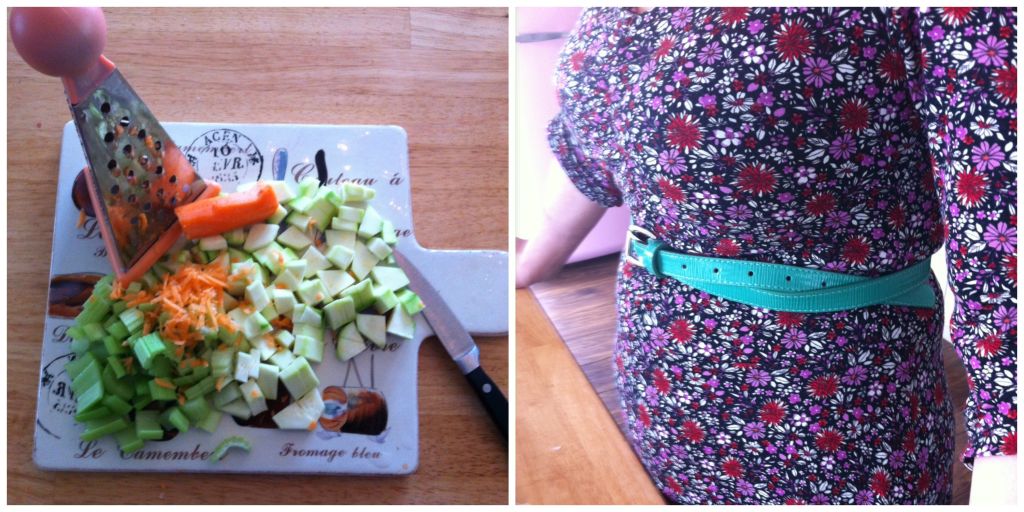 Soften the onion in oil first. Don't allow it to brown ok. Add the three cloves of crushed garlic and cook for another few minutes.
Add the mince and cook until browned.
Add the spices, that's one tablespoon of cumin and one teaspoon each of ground coriander, turmeric and chilli flakes. Stir in and allow the lovely flavours to meld for a few minutes.
Stir in the chopped celery, courgette and grated carrot.
Add the two tins of tomatoes, the tbsp of tomato puree and the tbsp of brown sugar.
Season with salt and pepper bring to the boil then lower the heat, put the lid on at a slight tilt and this is the important part, simmer for about one hour stirring occasionally. After 30 minutes have passed add the tin of kidney beans to the pot and stir.
I love recipes where you get to throw loads of things in don't you? We should have more wine while we wait.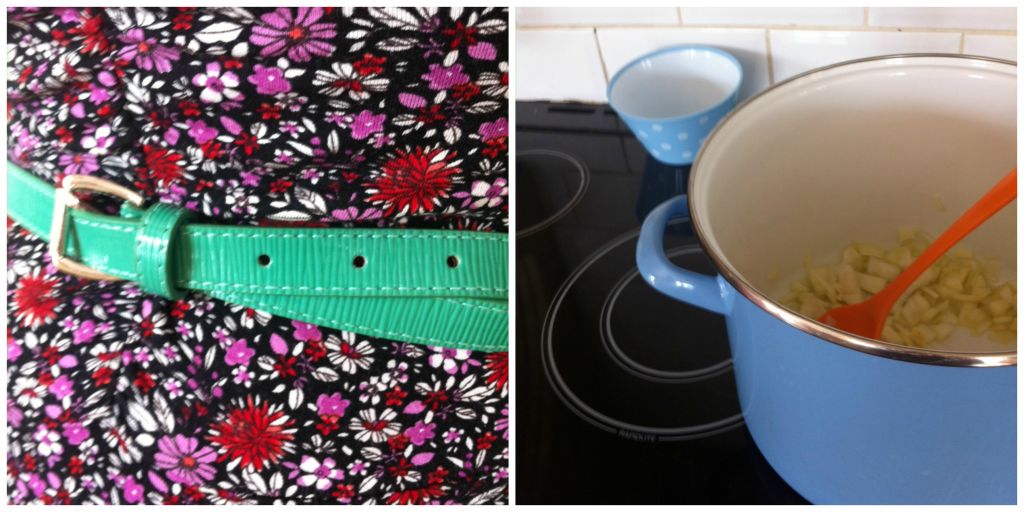 When it's ready serve the chilli with rice. Sprinkle some coriander leaf over and grate cheddar cheese on top. The end result should be melt in the mouth creamy with texture and some crunch from the veg, a perfect balance of sweetness and warmth in flavour…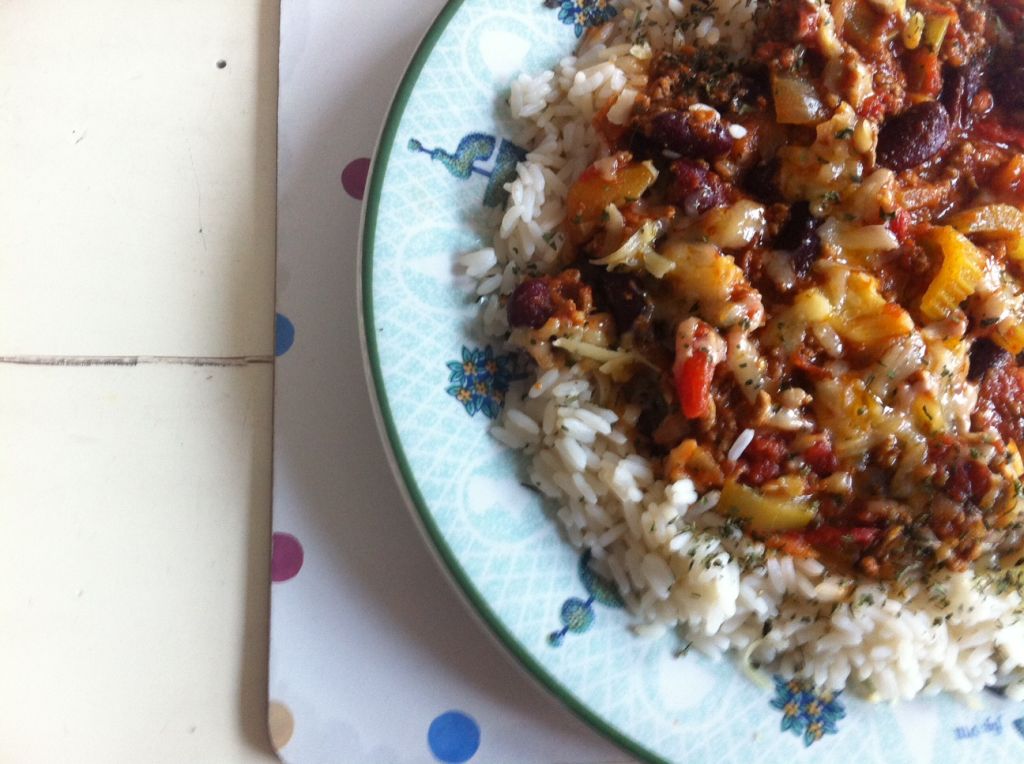 Now if you think this would be too flavoursome for your children or even for you just reduce the amount of chilli or leave it out altogether and reduce the amounts of garlic and cumin but honestly it's not hot, it's more warm and sweet really. If you make it I'd love to hear how it goes for you : )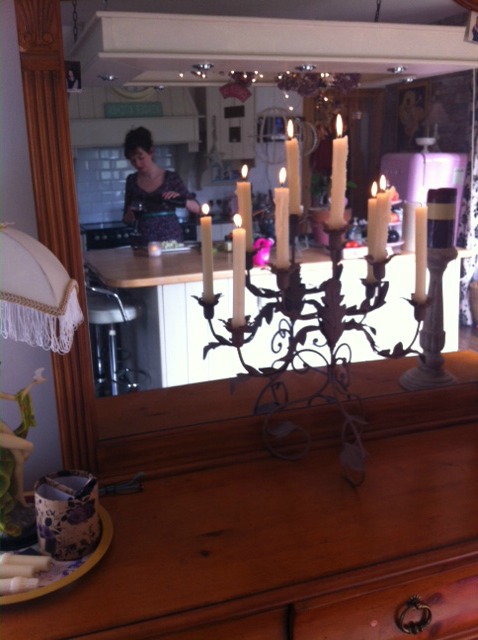 ---
---