Mornings of Mist & Magic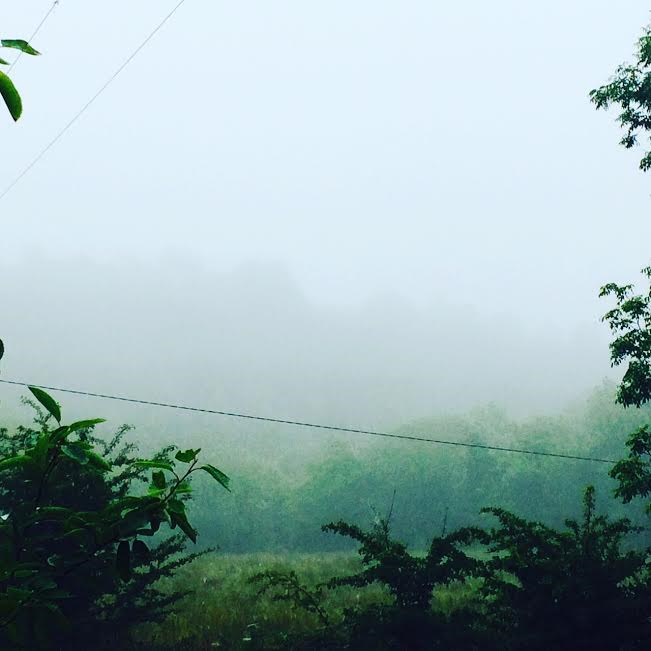 Let it never be said that I'm not easily pleased. You can have a lot of fun on your own in a rainy field did you know that? Glamorous it isn't, but that's how I roll! Put it down to love of nature, hyper awareness/mindfulness, or the duality of artistic temperament, I don't know. But I'm as happy here as in any luxury, give me both!
And please excuse my blogging absence. I'm back in intense mode with the book and things may be quiet round here for the rest of the year. I have big plans for 2017, new look blog, new format for the creativity salon, world domination, plus I'll be hosting more creativity bootcamps, all free of course. For now here's how I started my morning, it definitely inspired me, I hope yours was as satisfying. I'm home now, doing more of my favourite things, writing, drinking coffee, window open, listening to the wind. It's a hard life but someone has to live it. Chat to you soon, xo Jane…
Ps I rang Adrian from the field to ask if there were cows in it. He enjoyed that.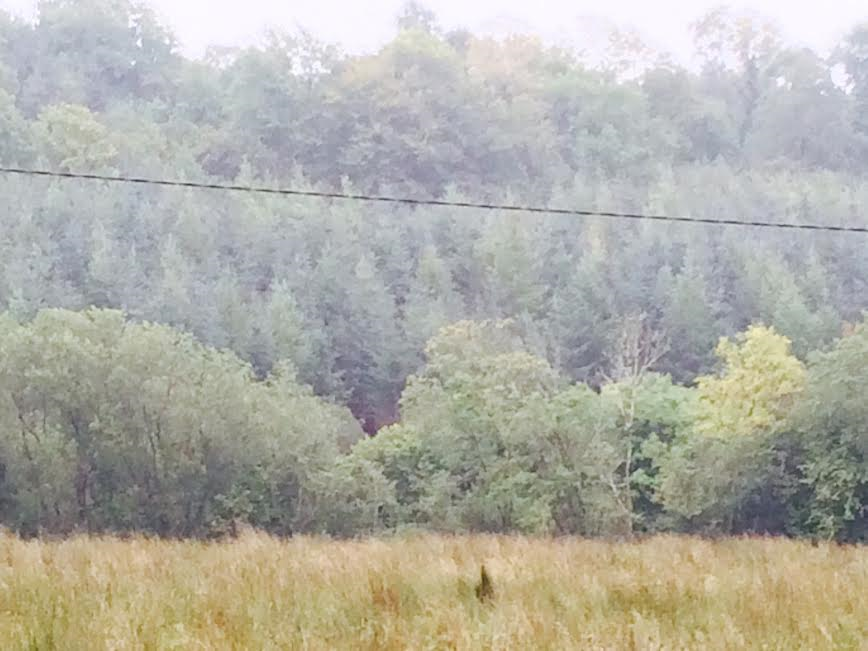 Summer never arrived
We were promised one day of summer, clearly something went wrong. I woke early, thought to see the sun rise but the sky had hidden it. My eye fell as it always does, to the forest.
I went there once before, with Dad, in the real summer. We approached it from further over, to immerse and explore. We loved it, though it nearly killed us. It is almost impenetrable, you can barely stand in it, and where you can the plant life comes up to your head, and where you can't it closes in and crushes down on you. It is a place teaming, overflowing with life, a true wildness. Before we went there I wanted to, now I dream of it instead.
Today it lay behind a veil of mist, pretending innocence, and silence. I struck out with peaceful joy to go to it, this time from a different place. I walked, over the verdant lane, where a hare had just passed, and climbed over a rusted gate under the chestnut trees. I had few thoughts, see the whole world from a different perspective, from inside the field, get close to the forest, and just to be out in the heart of nature, blend all our living elements together.
That's thought enough I said.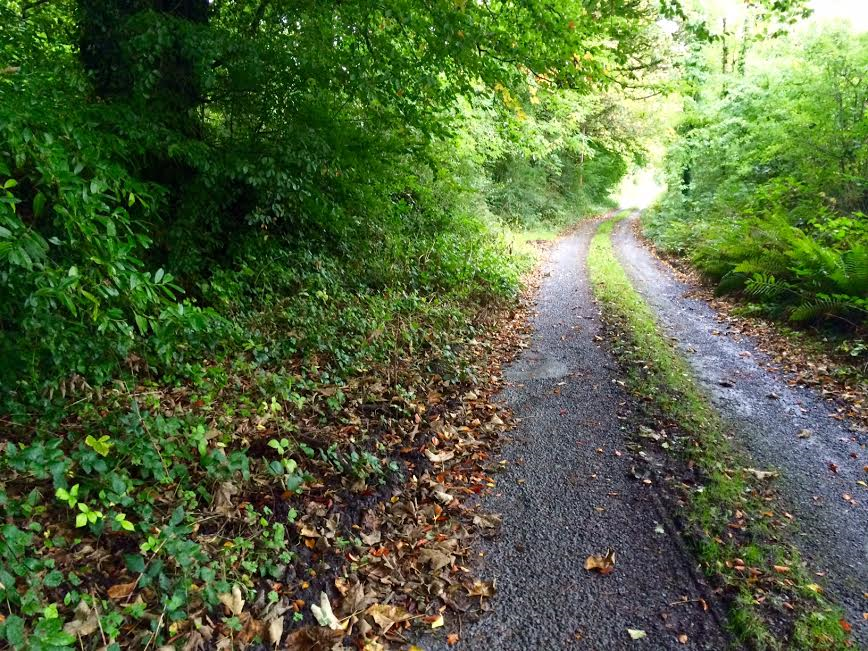 'In the grey sea sky and half dark, light came from the ground, where fallen leaves, luminous greens, and muted colours, knotted and swirled. The only sound was the wind and the wind in the trees, I was soon soaked, body, spirit and senses, in that watery world.
With rush clumps for stepping stones I navigated the edges, then to the centre. Next I was blown away by, through a sea of diamond cobwebs, glittering worlds at my feet. I marvelled at all and how different, the things every day I meet.
I mean look! At the other side of this tree, of that ditch, of the house! How it looks to the hare, the cow, the foxes I've seen peering out. I felt free, with nothing to fear. There was only one thing that was weird, the closer I came to the forest, the more it just, disappeared.
---
---