My First Month As a Published Author #CailleachWitch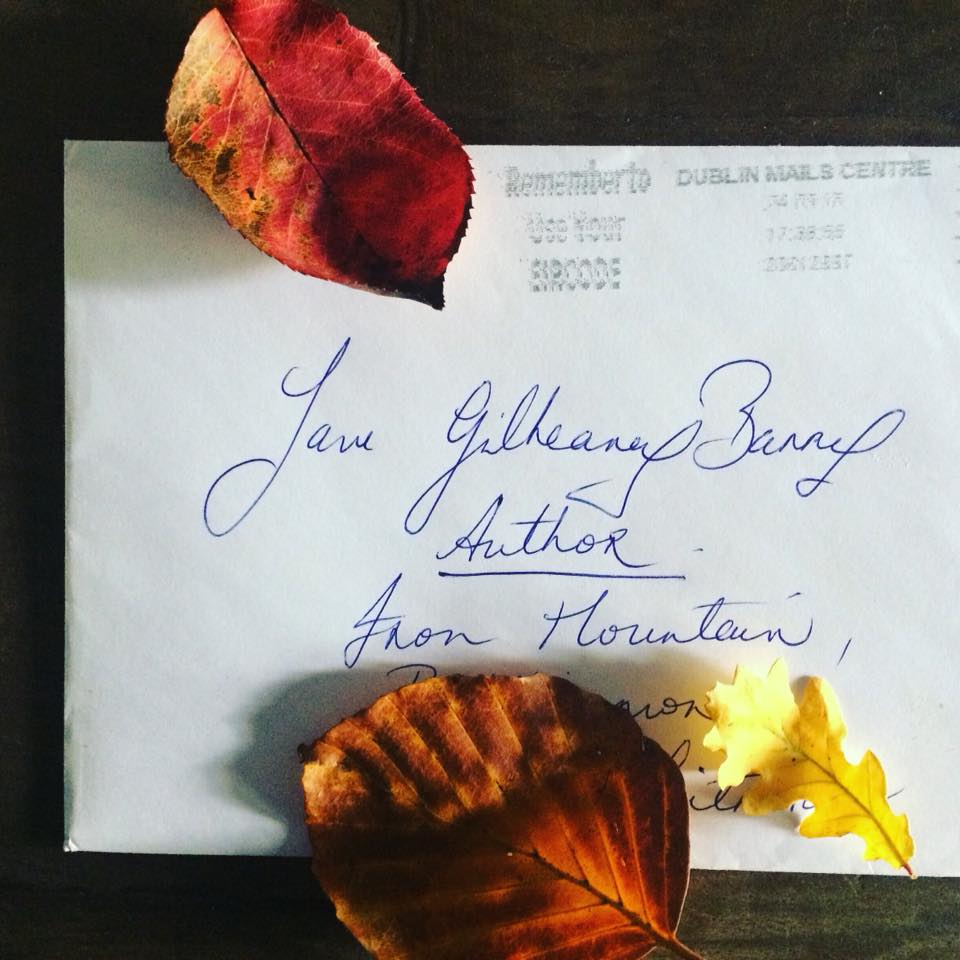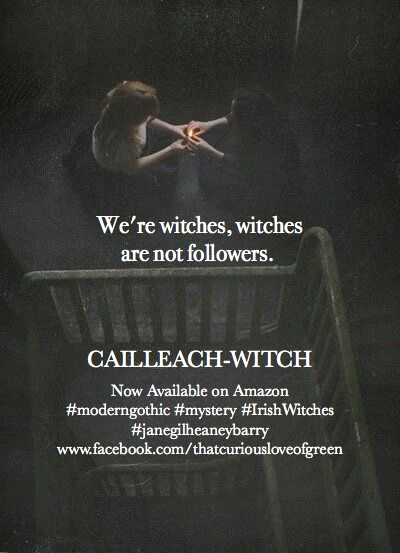 I'm celebrating one month since the release of my novel Cailleach~Witch and to say I'm thrilled at how it's doing is an understatement. THANK YOU so much to everyone who has bought it so far. I am blown away. The whole experience has been wonderful. It's also been more overwhelming, exhausting, and more surreal than I ever imagined.
Thankfully, you've been sharing your own pictures of the book with me, from every corner of the globe, and that tells me that it must be real and not a ghost. Two more came in as I wrote this!
And thank you to everyone so far who has not only bought the book but has shared it, endlessly. I could not have done this without you. As my editor said, 'I think your book is excellent, but the challenge for any book is getting it in front of people. You have to forever be working on that.' 
Noted. Work, I can do.
Also in September we went back to school and homework, added a pup to our clan, and had a sick cat to deal with. On the 17th I turned 45 and our middle girl turned 10. And everything just felt a bit wild for a while.
Then October came, the air changed, and so did I.
A few nights ago I read my own book. And it occurred to me, that I could write it better now. I don't want to change anything, I wouldn't even if I could. It just means that even in the past two months my writing has evolved, and that made me quietly happy because I think, I hope it means I'm growing as a writer.
The change is coming through in all my writing, and in my posts and direction for fb/blog/insta. And will more in the weeks and months ahead. In the past I would have struggled with this. Many times I said to Adrian in the life of the blog and the book these past six years…
'I feel I'm being asked to dig deeper, AGAIN. To find the face I had before the world was made.'
I think I found it.
In this spirit I'm not sure if I should start a new blog, or a newsletter perhaps. I just know I'm not the person who wrote here a month ago never mind years ago.
Not forgetting my half written creativity book OR a new novel. They're still in the wings for now. Sparking away.
I've learned so much this year, I've come such a long way.
Meanwhile in everyday life, I've regressed. But hey, you can't have everything. I have less and less patience or attention for all the boring and mundane things we have to deal with. That's one thing that won't be changing.
And now for some of this weeks mail…
To Jane Gilheaney Barry, Author, Iron Mountain…
'Jane, May you always keep the same sense of wonder that has seen you persevere over the past number of years to achieve the goal of publishing your book. Many many congratulations on your success. Best wishes and kind thoughts, Anna.'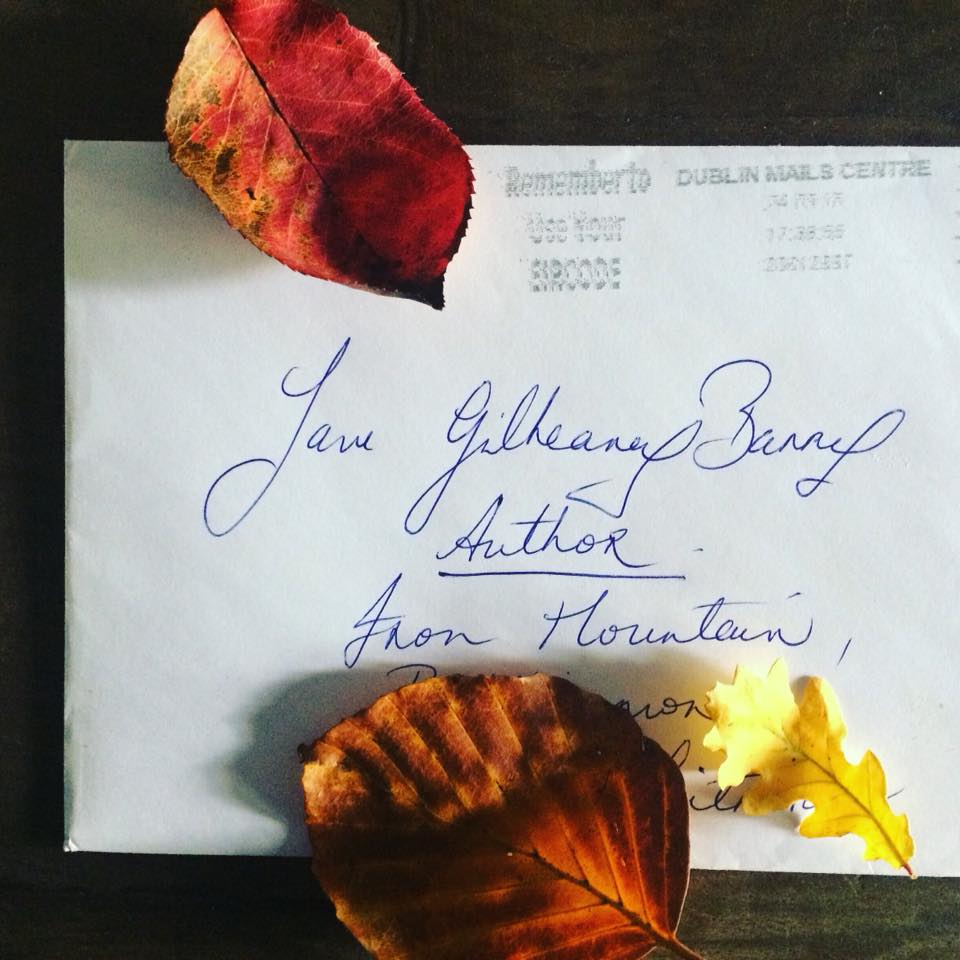 'Dear Jane,
I've just come to the end of your Chapter 4. I'm taking it slowly – I want the story to last. You've got some wonderful closing lines, including
"I for one am looking forward to the stir that our return is going to make."
I'm sure you'll agree that I get the best post. I must share more of it.
In all the excitement I never said a word about my book party. On fb and insta yes, but they're such ephemeral postings, this is my memory palace. My creation palace too.
It was just a small gathering to celebrate the book. I tried to order a dress online. What a disaster that was.
For some reason I can never log in anywhere. I had Adrian AND Shaylyn on the line. I broke out in a sweat. I felt I needed to lie down after it. And at the end no dress.
I did get a dress at the eleventh hour, in Tesco. So much easier.
The house and I share this in common.
Who is it by? Aldi
Where did you find this?!!! Lidl
Where is it from? Carrick's second hand market.
Omg, fab! Is it new? I have that 20 years, or possibly 30 by now.
Of course none of that matters with the right accessory!!! Ahem, the book of course.
Three beautiful daughters is also good.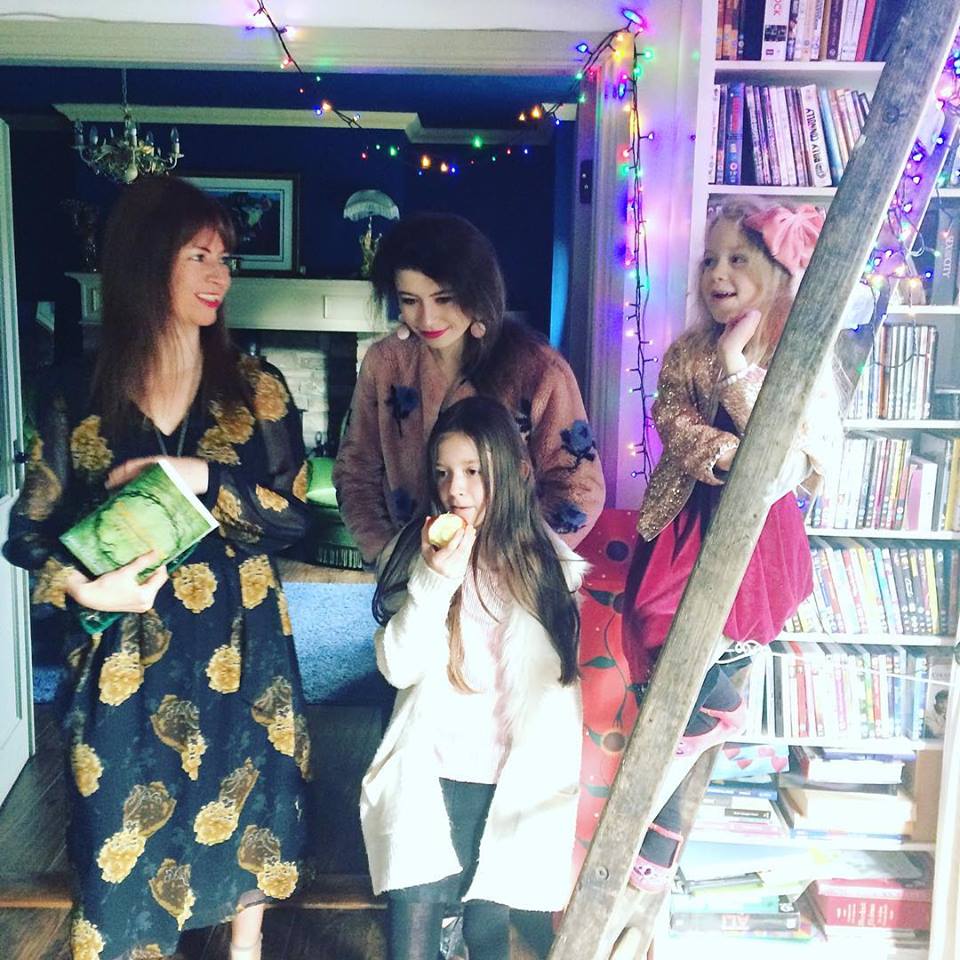 Happy Weekend,  xo Jane
P.S. A little reminder, if you've read and enjoyed the book then please, for the love of the book and it's best success, write an Amazon review. Reviews are critical to the success of a book these days. And if words fail you then even one word will do. It would help such a lot if you would. Thank you.
Haven't got your copy yet? It's only 99p for kindle at the moment. Click HERE
Tags:
author
,
book
,
cailleach
,
CailleachWitch
,
country living
,
creative living
,
family
,
gothic fiction
,
home
,
Ireland
,
Irish author
,
Irish Magic Realism
,
jane gilheaney barry
,
Leitrim
,
magical
,
mountain
,
mystery
,
novel
,
paranormal
,
publishing
,
sisters
,
supernatural
,
That Curious Love of Green
,
witch
,
women's fiction
---
---