My First Week of the Year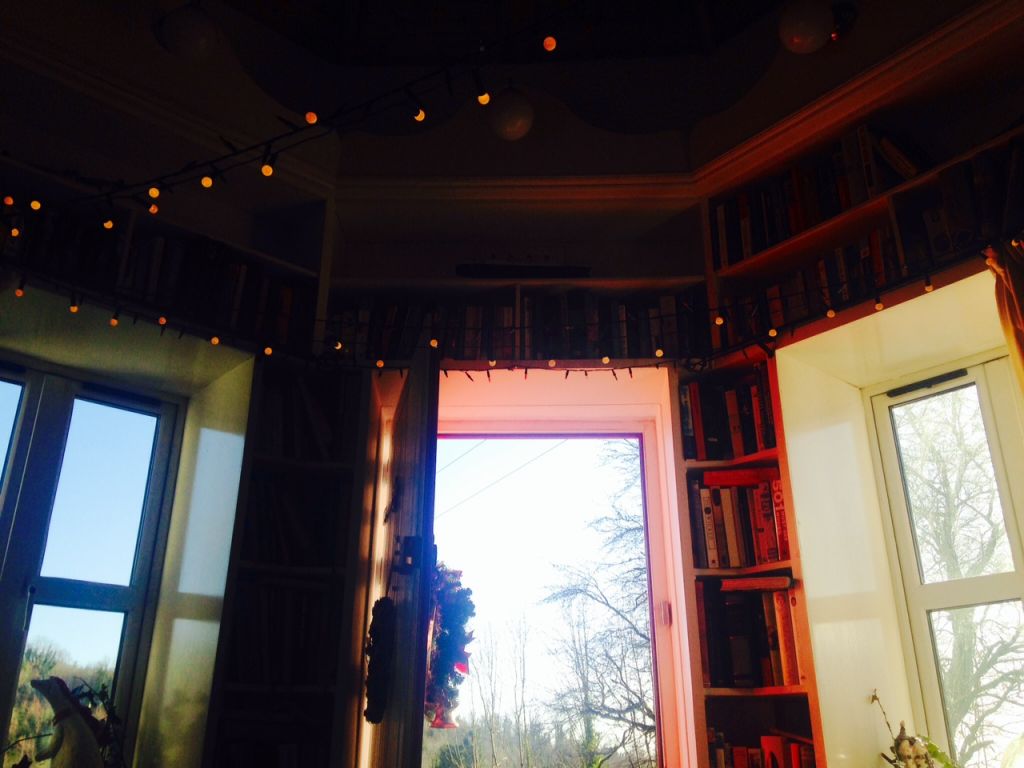 Happy Friday! Here's my first week of the year in review…
Monday
Wrote the first of a two part blog on my New Year Resolutions, the first of four posts this week.
Cleared away Christmas decorations, well, made a start.
Meant to hit the cookbooks and plan a really good shopping list and menu plan for next week – didn't get to that.
Drove down the town and to the school for the second time, instead of going round by Tesco and parking at my mums. That felt great.
Head full of the book as I start back editing tomorrow!!!
Booked flights to Malta for my brothers wedding later this year.
Moved the table to the window to make the most of short hours of daylight, such a big difference, uplifting too. Seating is now round the fire in the middle of the room.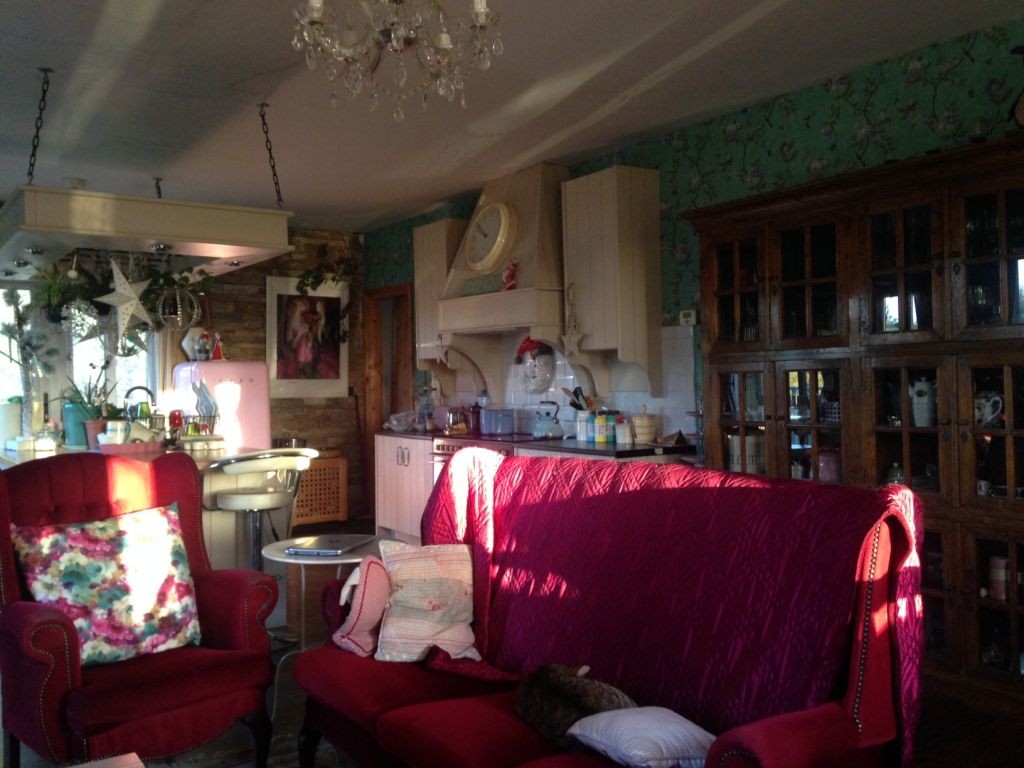 Tuesday
A playschool morning meaning, a few hours without children, and, book editing time.
Couldn't get the family out of the house quick enough.
I was dying to get at it, determined not to be swayed by housework and other stuff. I needed focus but first day back after a break is often slow. I struggled, I felt sleepy, NO NO NO!!! This just wouldn't do. With only a few precious hours I had to do something drastic.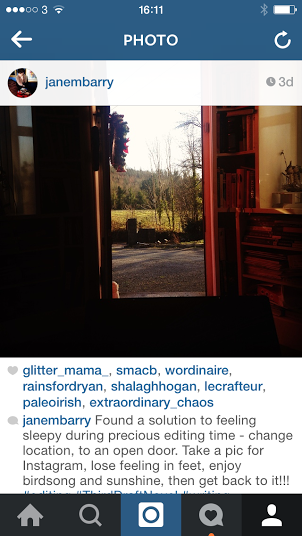 Nothing like sitting at the front door in January to bolster you…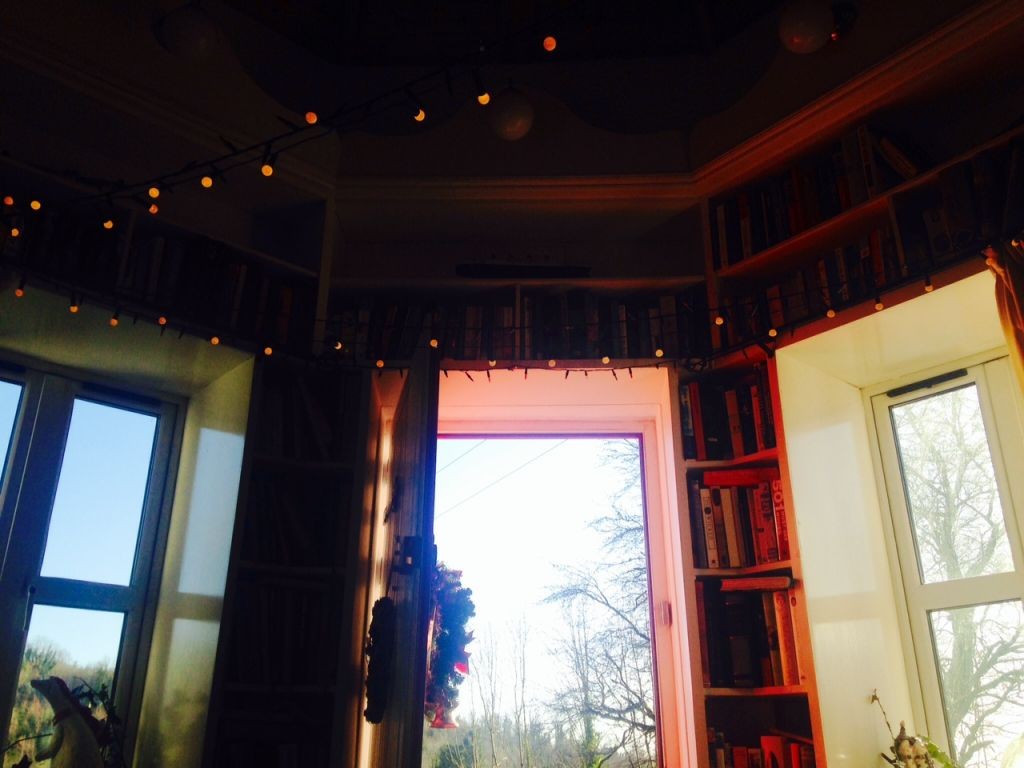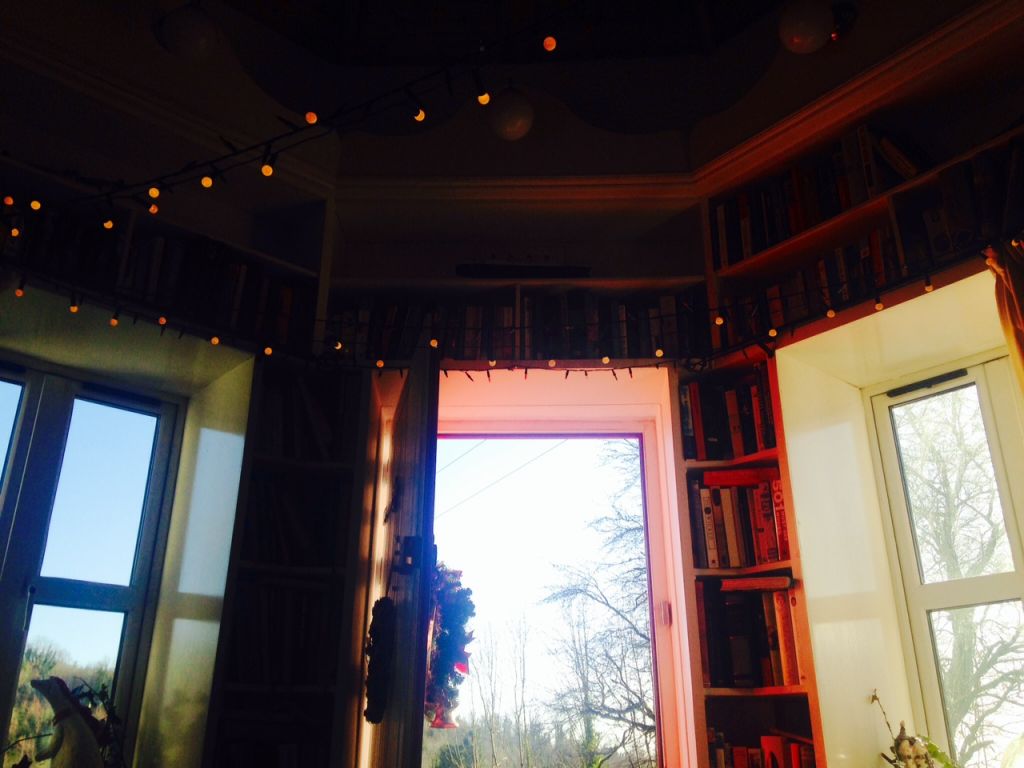 I was SO awake after that I did this…my first large scale painting, 2ft by 3ft, plus a blog about it, felt so GREAT I forgot it was January.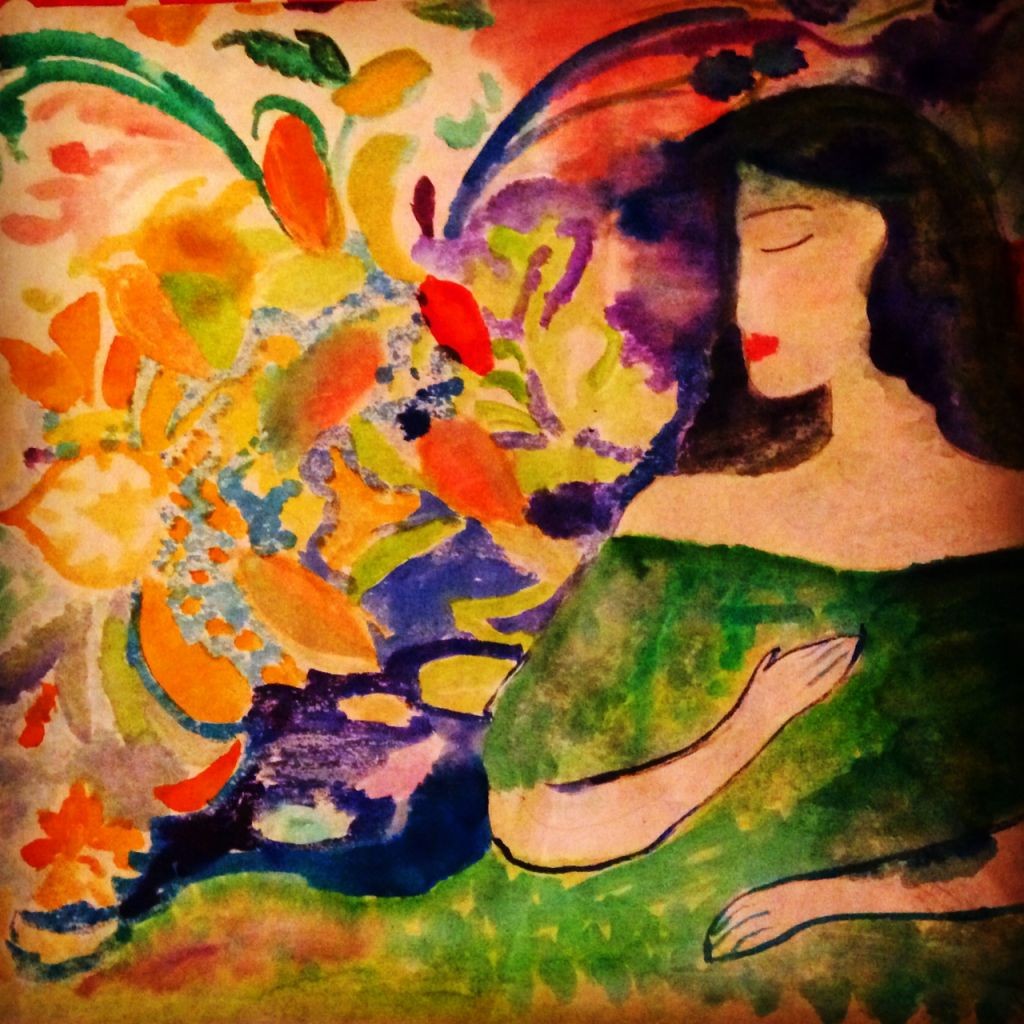 Wednesday
Another blog post, I think this blogging spree is pent up, wanting to get at the book but can't with the children blogging.
That's a thing you know.
I can paint or blog but not work on the book with the children around me, when I was writing it I could to some extent, I even wrote some parts standing up, but with editing it's impossible.
Did the driving thing again. Felt great again.
Carried the cookbooks up to bed and down again next morning, still no shopping list or menu plan.
Thursday
Adrian: What did you do today?
Me: 'I read 30 poems
'Wasn't that great? It's by Mary Oliver. I made a treasure map for the children with sweets in different locations for treasure, we painted and I painted this, though it's not yet finished and really not good…I don't even like it but hey practice is practice.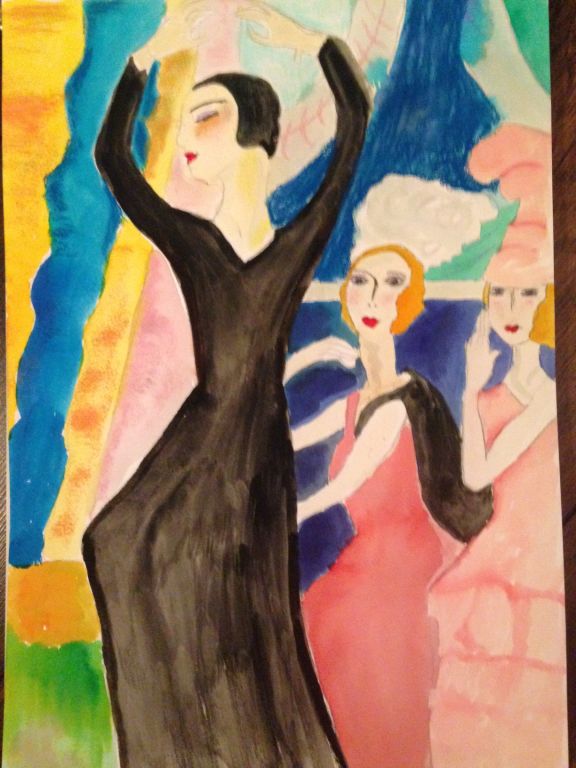 And I found this painting by Matisse and I thought to myself, this is what life is like for me. I find it hard to go to sleep and would just keep going until I keel over, because the world is such a beautiful, crazy, colourful place and I have so much I want to see and do, sleep seems a waste.'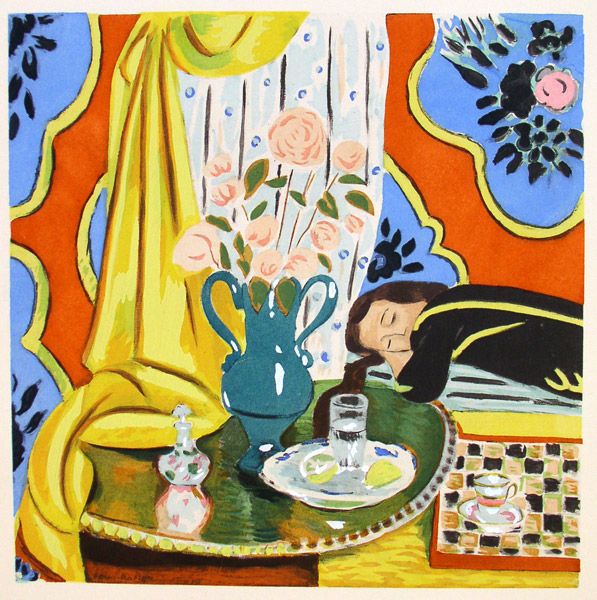 And you know, the rest, bins, compost heap, laundry, homework and cooking and now I feel tired again and I just wish I had enough energy to never sleep but write all night. How was your day?
Adrian: Nothing like that
Friday
"Tomorrow may be hell, but today was a good writing day, and on the good writing days nothing else matters."
― Neil Gaiman
Oh the relief! All the elements were in place…
Early morning start
No children
Rain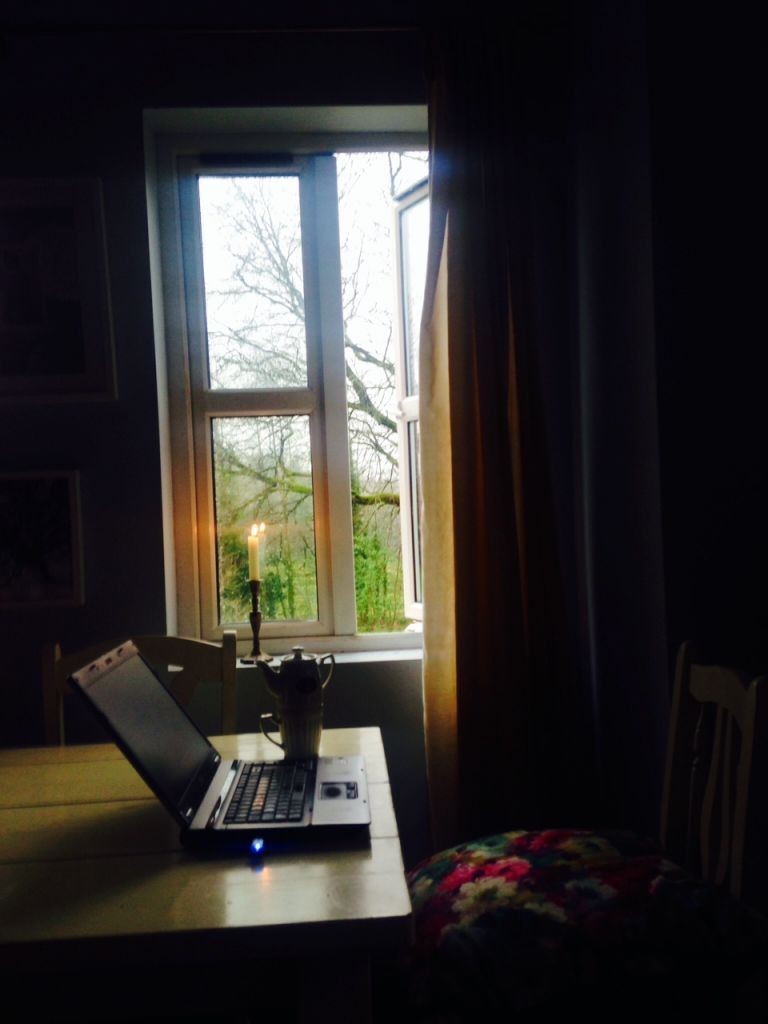 I don't why but the rain works for me. It went well, it went better than well.
Some of it was easy, it flowed, that was great. Some parts were a struggle. All of it was reading and re-reading, changing and swapping up words and order of words and re-writing, feeling discouraged and then feeling excited, getting lost in the story.
With the sound of wind and rain and a sleeping cat beside me, I was in heaven.
With the children, well one so far, back home, I even got to that shopping list/menu plan, plus this sneaky blog post.
All that's missing now is a cool glass of wine. Hurry up Adrian! Ooh I can't wait! And on my grocery list so far is the soft goats cheese I've been dreaming of, eaten straight from the tub, with good honey. Bit detailed for a grocery list but I feel inspired and hungry.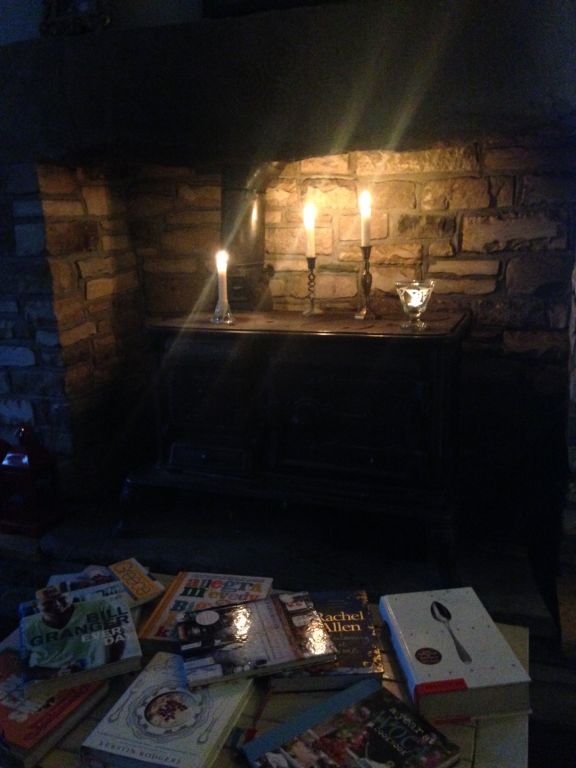 Plans for the weekend include more editing, I'm on a roll now (woohoo!) grocery shopping of course, cooking, eating, drinking and you know, pleasure seeking. Have a brilliant weekend 🙂
---
---