My Hallway Gallery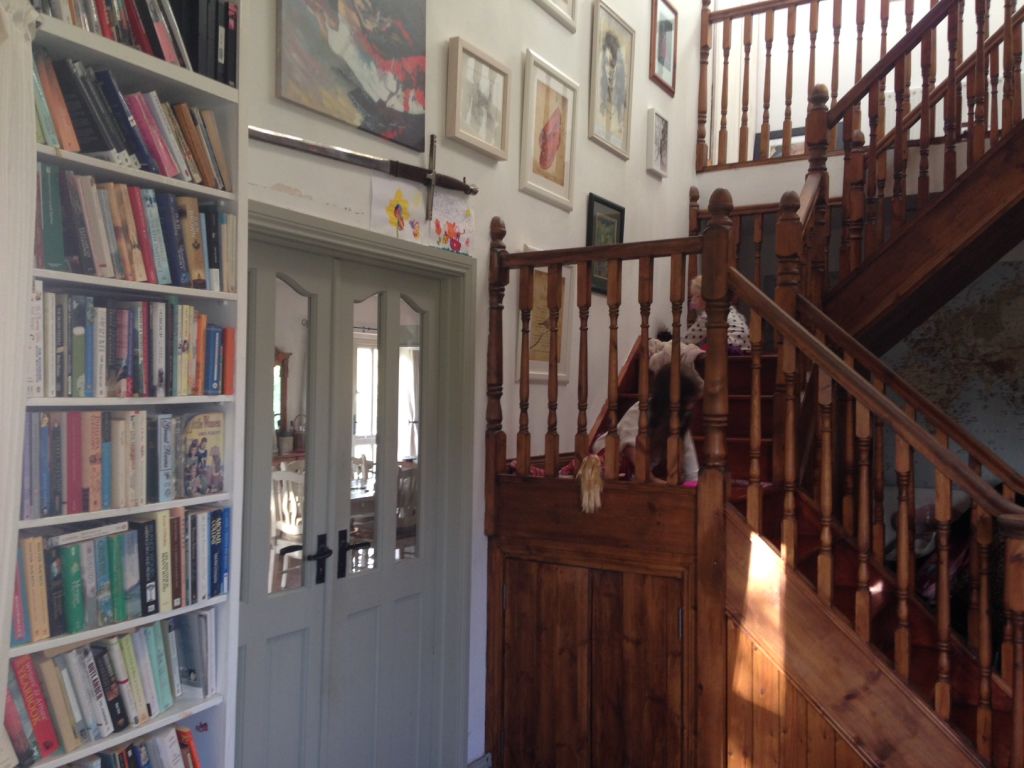 Oh hello! I'm so happy to be here : ) If you don't follow also on facebook or twitter you may have been wondering where I've been these past few days? Well the blog was hacked and it's taken a few days to get everything back to normal. I'm so grateful to Jimmy and Miriam for working so hard to get everything going again. This little blog of mine's powered by the sun, did you know? If your're interested in solar web hosting you should talk to Jimmy. Just click here for more information.
Before I went down I had this post ready to go so here it is now, hope you like it : )
I'd been meaning to hang a gallery in the hallway for ages so what stopped me? I think I thought if I had more of a collection, a few larger scale paintings or just one really large one to build all the rest on. I thought if the hall was painted again first because it needs it, badly, or was wallpapered perhaps. That would be nice and then conditions would be perfect.
Of course things never are perfect and I shouldn't have waited, not this long, especially with how happy it's making me now.
Finally on the bank holiday Monday I gathered the pieces I had from all over the house. A mix of original art, inexpensive canvas, etsy prints, magazine cuttings, an old calendar image, market finds and photographs. Here's a sample…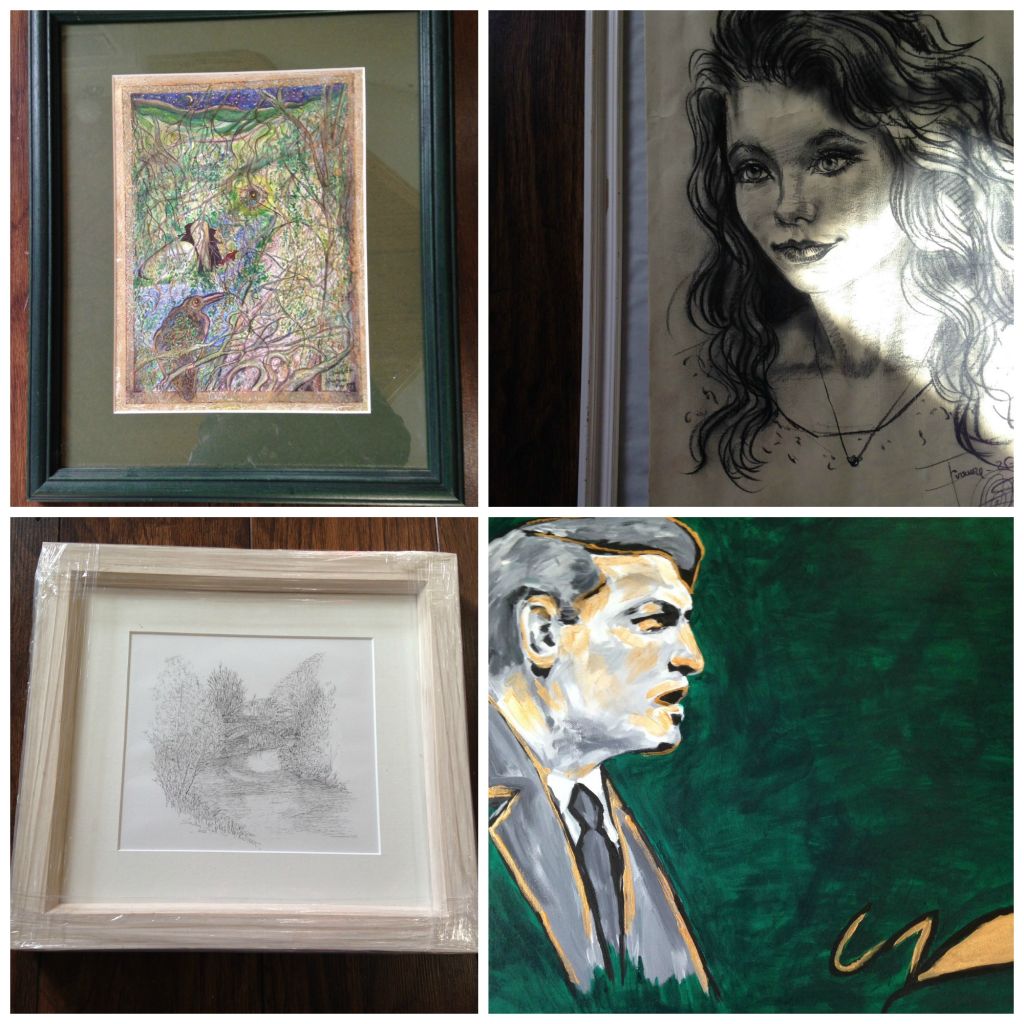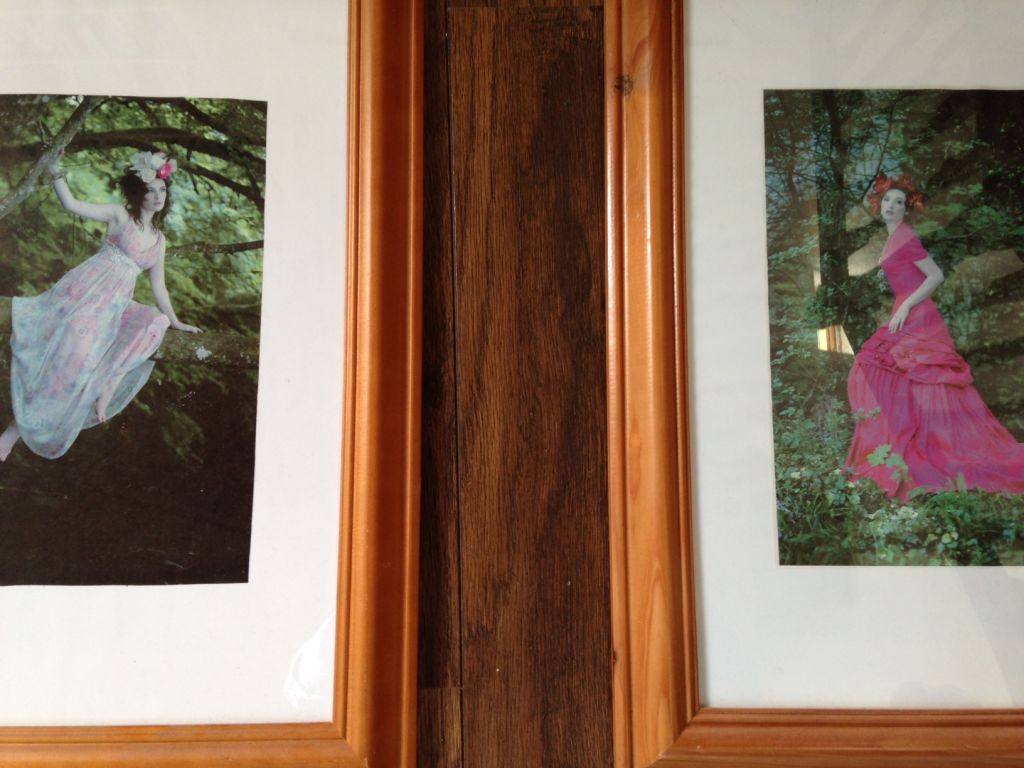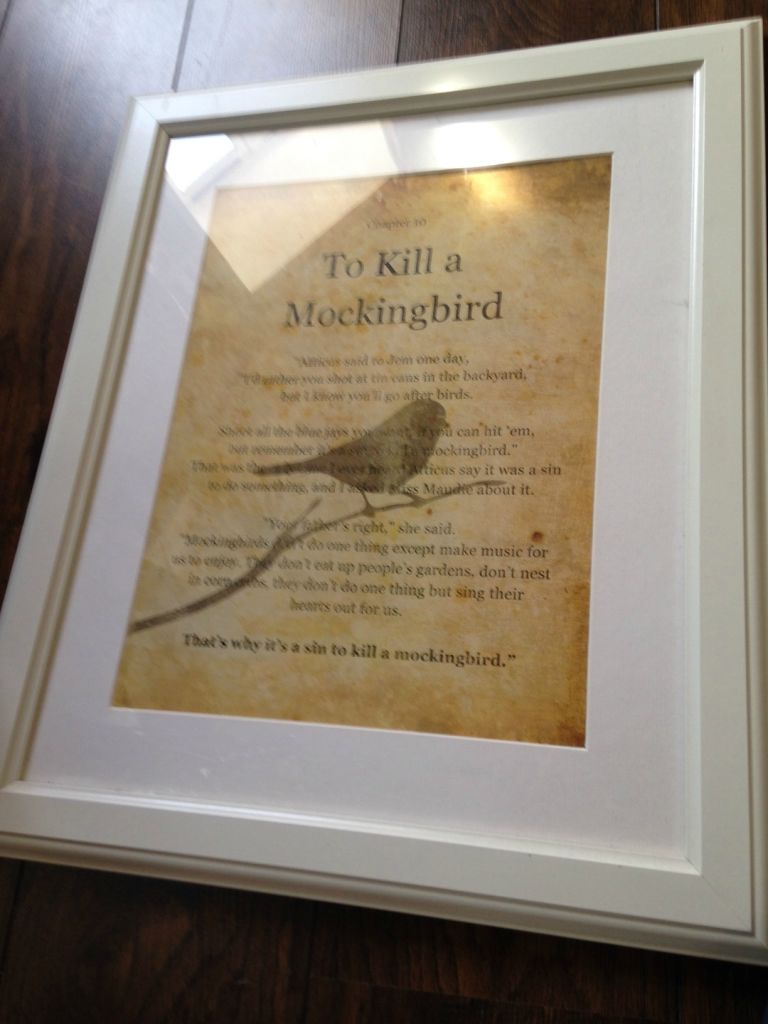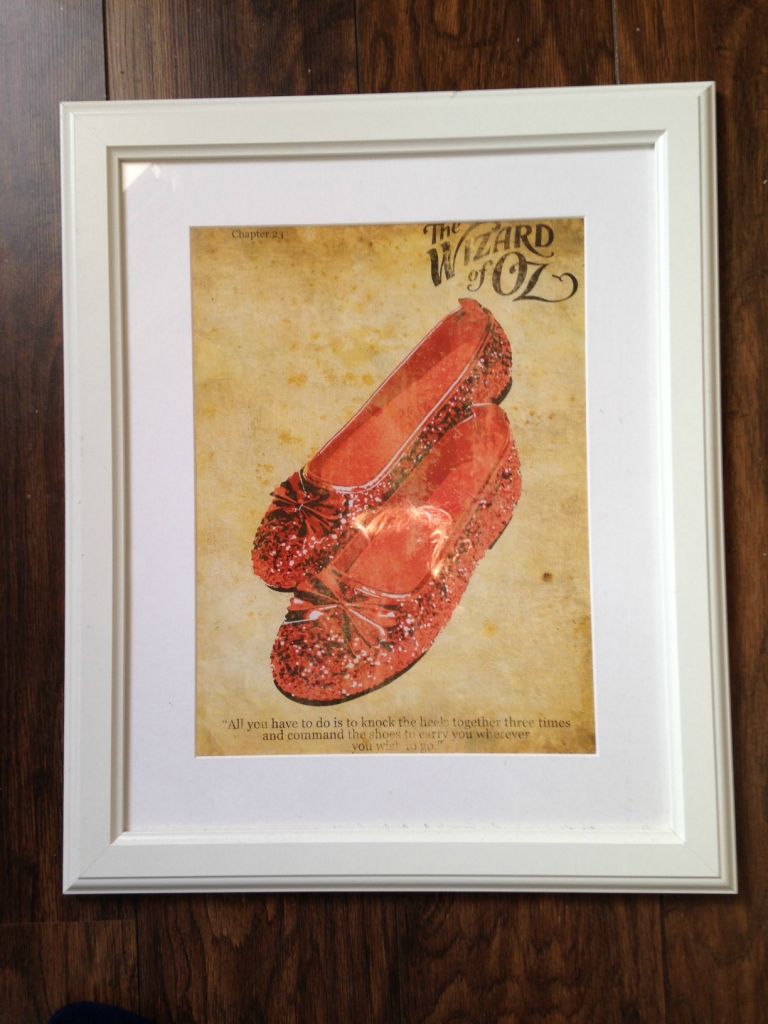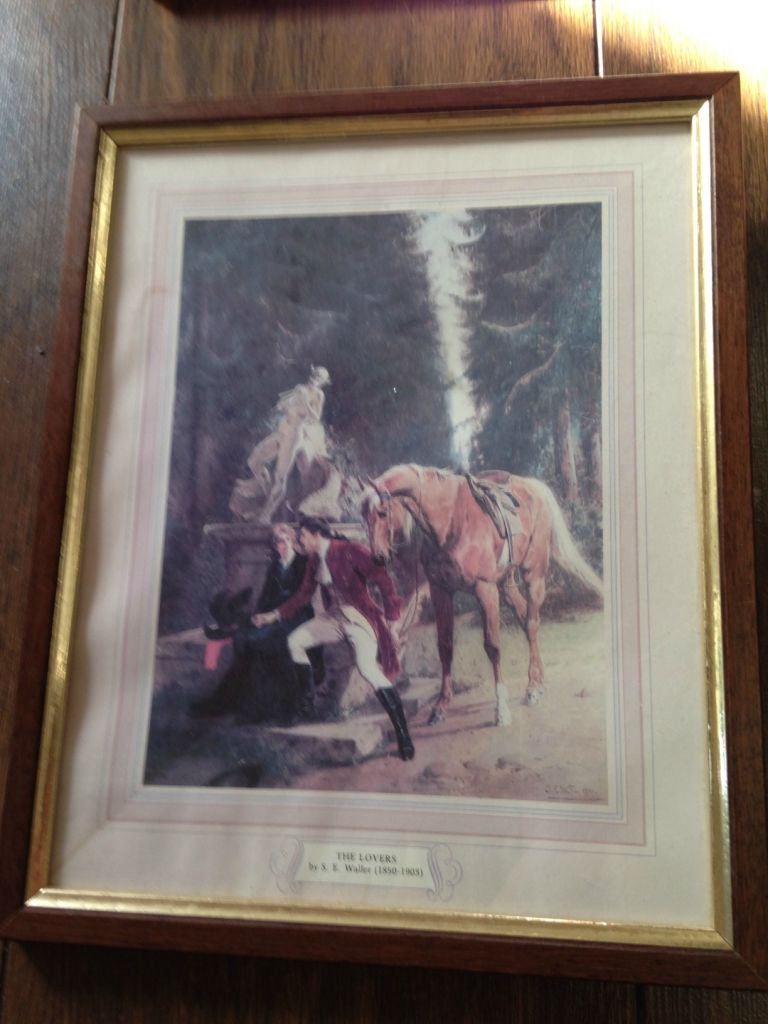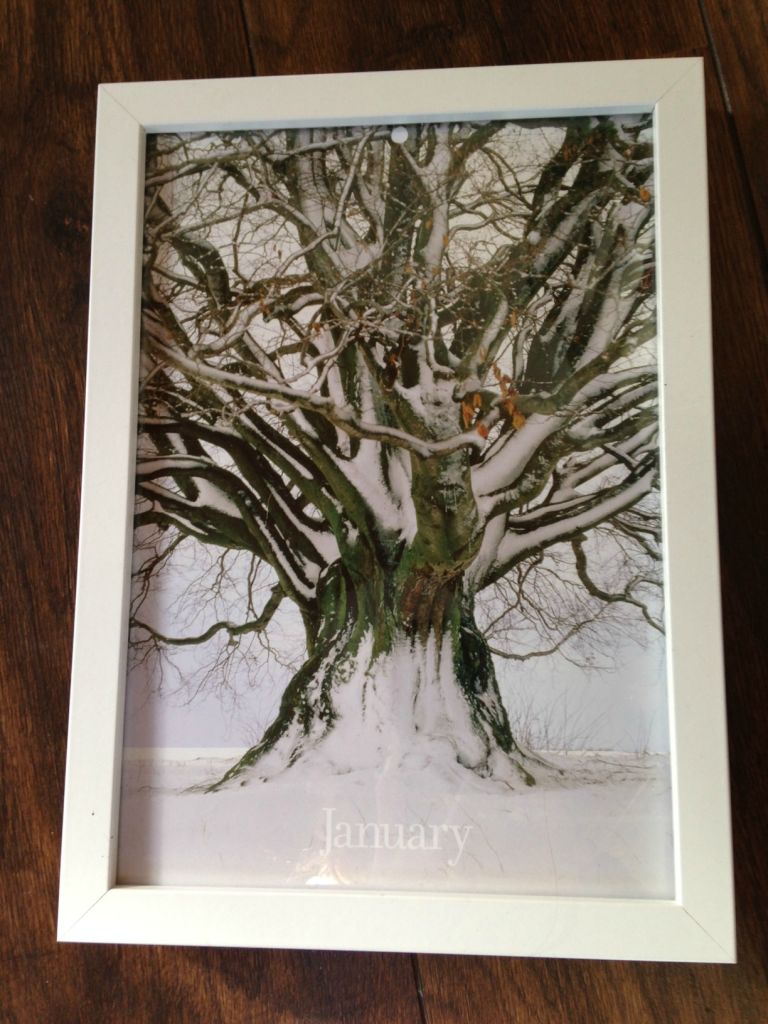 First I laid everything out on the floor and played around with possible layouts. I started with the three large prints on your left and worked from there.
Our problem was we were using the wall that runs up the stairs, a regular wall would be much easier to plan for.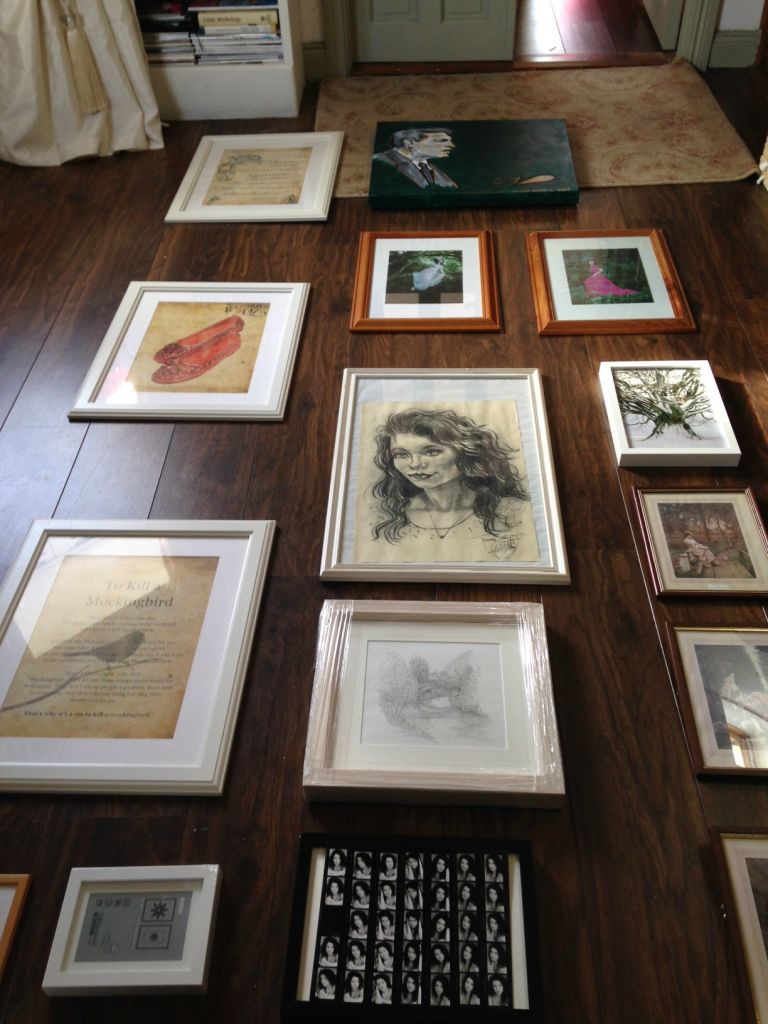 I thought it looked well on the floor…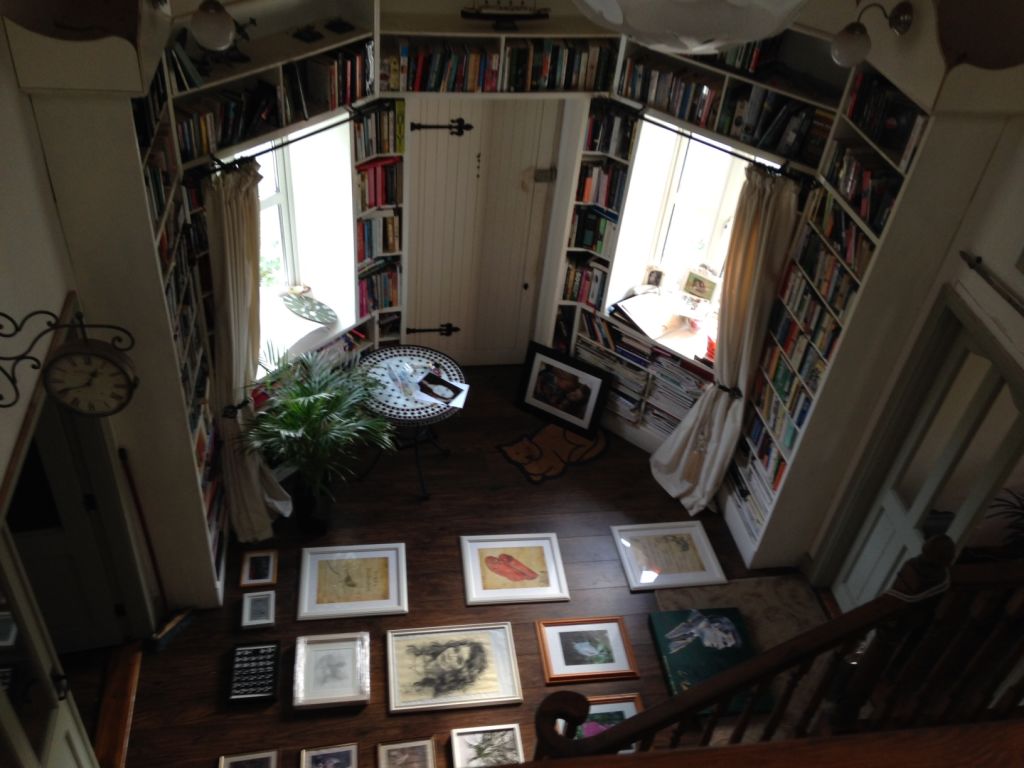 When it came to the actual wall hanging we started with the 'To Kill a Mockingbird' print on the first landing followed by the two matching prints above. From that point the original plan for layout changed completely.
The canvas over the sword was already there and rather than move it we decided to put artist Sandra Vernon's 'bridge' drawing between it and the print of Dorothy's shoes.
As we moved over to the next line we hung the green 'Druids Glen' painting first and worked up and so on. Adrian used a level and a long piece of string to measure the distances and keep everything straight. I have to say this was one of the funnest projects we've undertaken yet.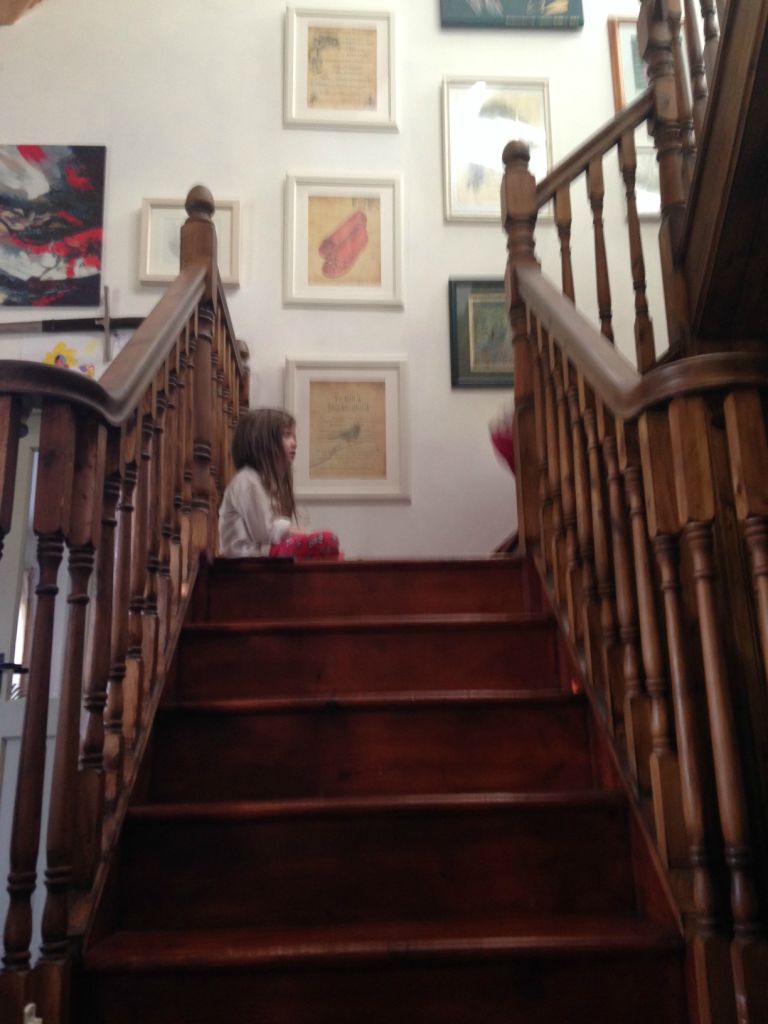 We're really happy with the finished result and there's plenty of room to hang more when we want to. We had a gallery wall in the last house we lived in. It was just a little wall in a little kitchen but it added so much warmth and character. I had clocks and mirrors on that one as well and would have done that here too only the other side of the hallway has both already. Still, never say never. I adore clocks and mirrors.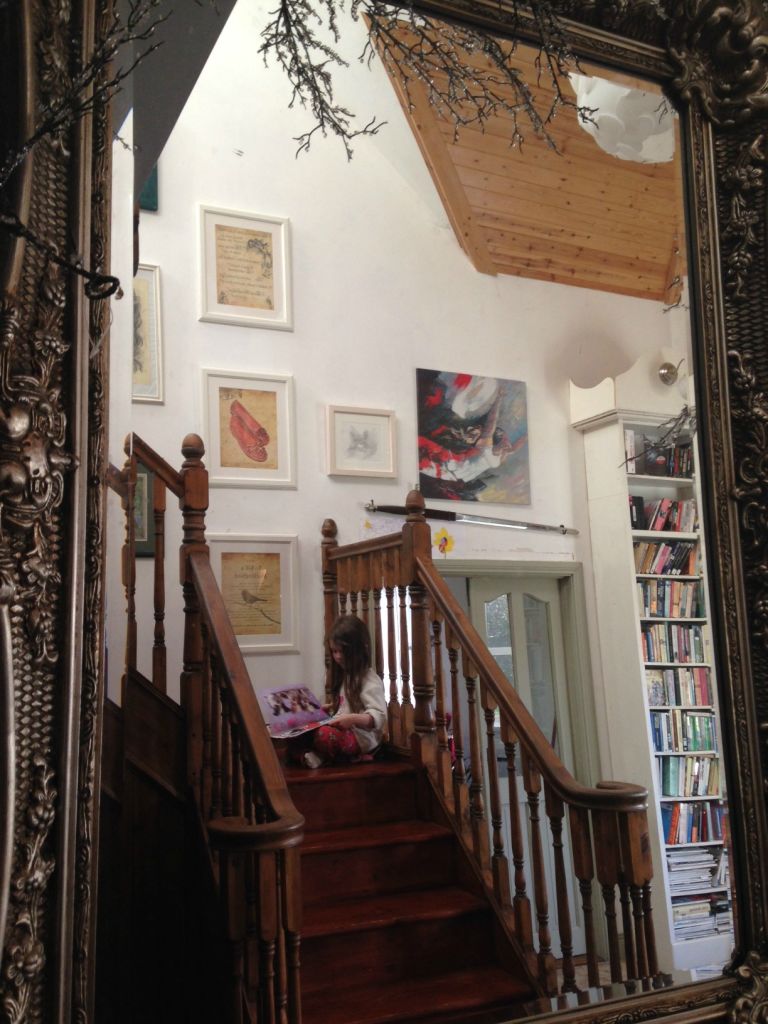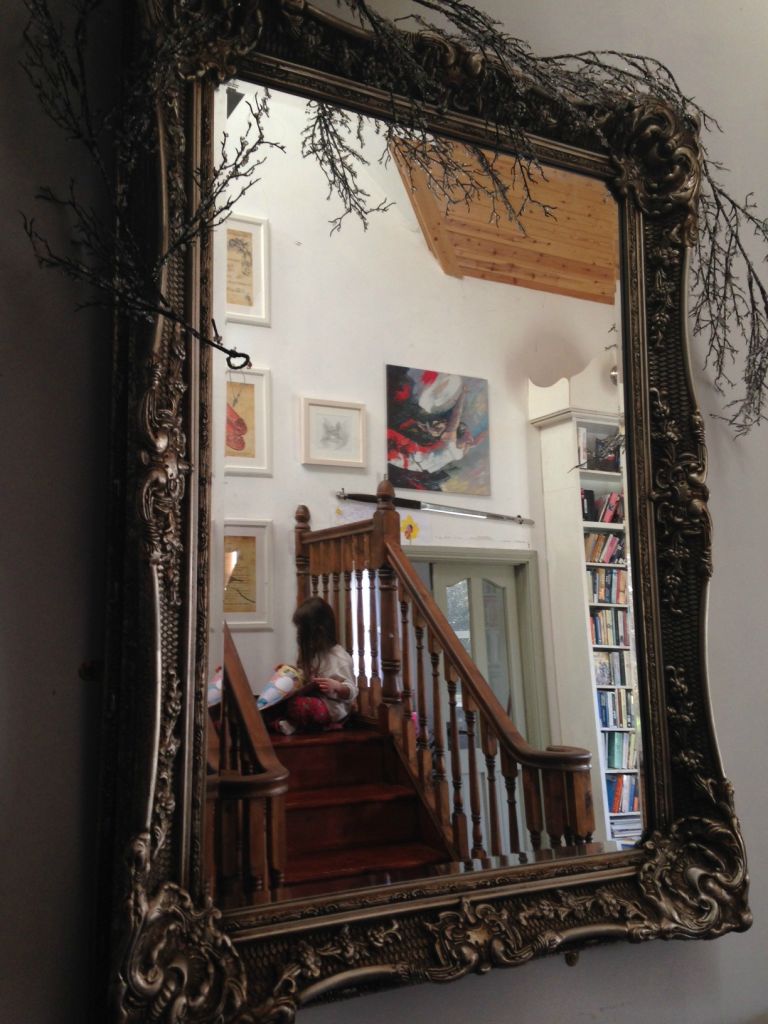 Do you have a wall you could turn into a gallery?
That's it from me for today folks, wherever you are have a lovely cosy evening
Jane
---
---