My Summer Reading List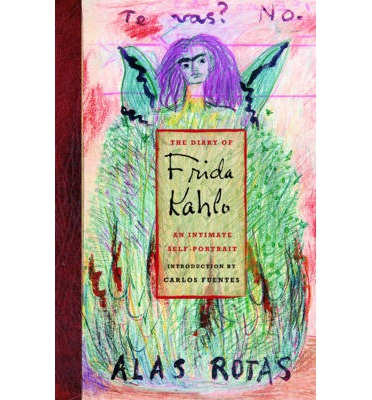 Hello the house, just dropping by for a moment to share my summer reading shortlist. It's a blend of people who fascinate and inspire me, plus fantasy, philosophy, memoir/journal, thriller, genius, art, literature. I hope you get half as much joy from it as I have already. I have many of you to thank for pointing me towards these stories so thank you… 
Note: Blurbs from 'The Book Depository.'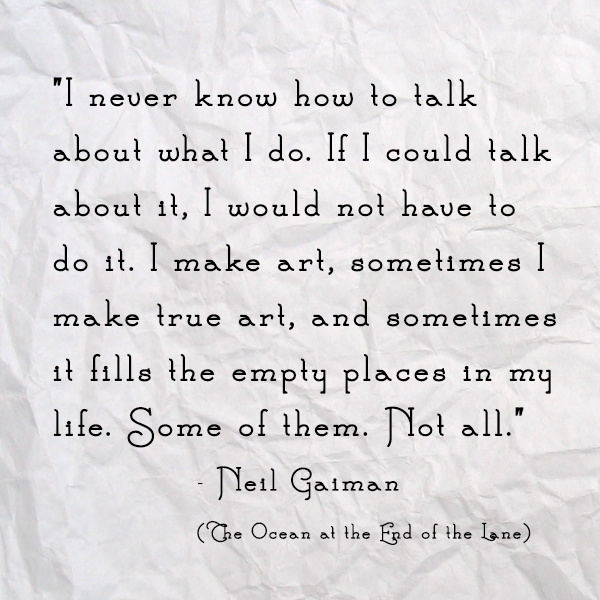 'THE OCEAN AT THE END OF THE LANE is a fable that reshapes modern fantasy: moving, terrifying and elegiac – as pure as a dream, as delicate as a butterfly's wing, as dangerous as a knife in the dark – from storytelling genius Neil Gaiman. It began for our narrator forty years ago when the family lodger stole their car and committed suicide in it, stirring up ancient powers best left undisturbed. Dark creatures from beyond this world are on the loose, and it will take everything our narrator has just to stay alive: there is primal horror here, and menace unleashed – within his family and from the forces that have gathered to destroy it. His only defence is three women, on a farm at the end of the lane. The youngest of them claims that her duckpond is an ocean. The oldest can remember the Big Bang.'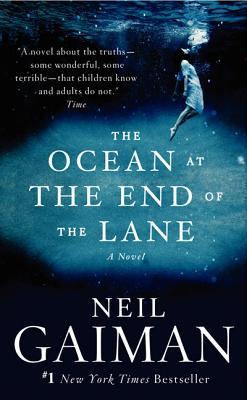 2. 'In `Tesla: Man Out of Time, ` Margaret Cheney explores the brilliant and prescient mind of one of the twentieth century's greatest scientists and inventors. Called a madman by his enemies, a genius by others, and an enigma by nearly everyone, Nikola Tesla was, without a doubt, a trailblazing inventor who created astonishing, sometimes world-transforming devices that were virtually without theoretical precedent. Tesla not only discovered the rotating magnetic field — the basis of most alternating-current machinery — but also introduced us to the fundamentals of robotics, computers, and missile science.
Almost supernaturally gifted, unfailingly flamboyant and neurotic, Tesla was troubled by an array of compulsions and phobias and was fond of extravagant, visionary experimentations. He was also a popular man-about-town, admired by men as diverse as Mark Twain and George Westinghouse, and adored by scores of society beauties. From Tesla's childhood in Yugoslavia to his death in New York in the 1940s, Cheney paints a compelling human portrait and chronicles a lifetime of discoveries that radically altered — and continue to alter — the world in which we live. `Tesla: Man Out of Time` is an in-depth look at the seminal accomplishments of a scientific wizard and a thoughtful examination of the obsessions and eccentricities of the man behind the science.'
'If you want to find the secrets of the universe, think in terms of energy, frequency, and vibration.'
3. Published in its entirety, Frida Kahlo's amazing illustrated journal documents the last ten years of her turbulent life. These passionate, often surprising, intimate records, kept under lock and key for some 40 years in Mexico, reveal many new dimensions in the complex personal life of this remarkable Mexican artist. The 170-page journal contains the artist's thoughts, poems, and dreams, many reflecting her stormy relationship with her husband, artist Diego Rivera, along with 70 mesmerizing watercolor illustrations. The text entries, written in Frida's round, full script in brightly colored inks, make the journal as captivating to look at as it is to read. Her writing reveals the artist's political sensibilities, recollections of her childhood, and her enormous courage in the face of more than 35 operations to correct injuries she had sustained in an accident at the age of 18. This intimate portal into her life is sure to fascinate fans of the artist, art historians, and women?s culturalists alike.
"I wish I could do whatever I liked behind the curtain of "madness". Then: I'd arrange flowers, all day long, I'd paint; pain, love and tenderness, I would laugh as much as I feel like at the stupidity of others, and they would all say: "Poor thing, she's crazy!" (Above all I would laugh at my own stupidity.) I would build my world which while I lived, would be in agreement with all the worlds. The day, or the hour, or the minute that I lived would be mine and everyone else's – my madness would not be an escape from "reality"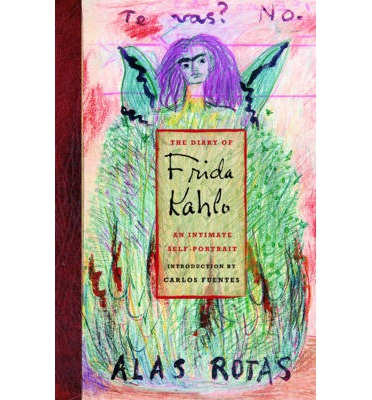 4. 'The Count of Monte Cristo is one of the great thrillers of all time. In 1853 William Thackeray wrote to a friend: 'began to read Monte Cristo at six one morning and never stopped till eleven at night.'. Falsely accused of treason, the young sailor Edmund Dantes is arrested on his wedding day and imprisoned in the island fortress of the Chateau d'If. After staging a dramatic escape, he sets out to discover the fabulous treasure of Monte Cristo and catch up with his enemies. A novel of enormous tension and excitement, Monte Cristo is also a tale of obsession and revenge. Believing himself to be an 'Angel of Providence', Dantes pursues his vengeance to the bitter end, only then realizing that he himself is a victim of fate.'
'On what slender threads do life and fortune hang'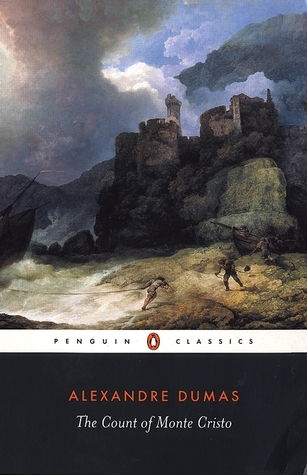 5. 'Paul Gauguin fled what he called, 'filthy Europet,' in 1891 to what he hoped would be an unspoiled paradise, Tahiti. He painted 66 magnificent can vases during the first two years he spent there and kept notes from which he later wroteNoa Noa — a journal recording his thoughts and impressions of that time. Noa Noa — the most widely known of Gauguin's writings — is reproduced here from a rare early edition (1919), in a lucid translation capturing the artist's unpretentious style. Page after page reveals Gauguin's keen observations of Tahiti and its people, and his passionate struggle to achieve the inner harmony he expressed so profoundly on canvas. Gauguin's prose is as seductive as his paintings, filled with descriptions of warm seas, hidden lagoons, lush green forests, and beautiful Maori women. The journal is captivating reading, offering a compelling autobiographical fragment of the soul of a genius and a rare glimpse of Oceanian culture. The brief periods of happiness Gauguin found among the Tahitians are eloquently expressed in his narrative. We understand the motives that drove him and gain a deeper appreciation of his art. Today the manuscript provides unparalleled insight into Gauguin's thoughts as he strove to achieve spiritual peace, and into the wellsprings of a singular artistic style which changed the course of modern art. This wonderfully affordable edition — enhanced by 24 of Gauguin's South Seas drawings — makes a unique and passionate testament accessible to all art lovers.'
"Life being what it is, one dreams of revenge."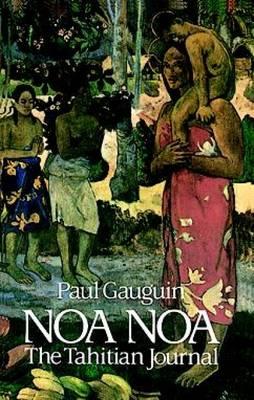 6. 'In this inimitable, beloved classic—graceful, lucid and lyrical —Anne Morrow Lindbergh shares her meditations on youth and age; love and marriage; peace, solitude and contentment as she set them down during a brief vacation by the sea. Drawing inspiration from the shells on the shore, Lindbergh's musings on the shape of a woman's life bring new understanding to both men and women at any stage of life. A mother of five, an acclaimed writer and a pioneering aviator, Lindbergh casts an unsentimental eye on the trappings of modernity that threaten to overwhelm us: the time-saving gadgets that complicate rather than simplify, the multiple commitments that take us from our families. And by recording her thoughts during a brief escape from everyday demands, she helps readers find a space for contemplation and creativity within their own lives. With great wisdom and insight Lindbergh describes the shifting shapes of relationships and marriage, presenting a vision of life as it is lived in an enduring and evolving partnership. A groundbreaking, best-selling work when it was originally published in 1955, Gift from the Sea continues to be discovered by new generations of readers.  
"Him that I love, I wish to be free — even from me."
"I must write it all out, at any cost. Writing is thinking. It is more than living, for it is being conscious of living."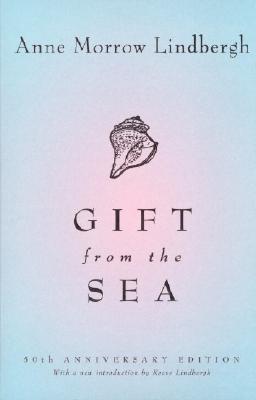 7. "Against Interpretation" was Susan Sontag's first collection of essays and is a modern classic. Originally published in 1966, it has never gone out of print and has influenced generations of readers all over the world. It includes some of Sontag's best-known works, among them "On Style", "Notes on 'Camp", and the titular essay "Against Interpretation", where Sontag argues that modern cultural conditions have given way to a new critical approach to aesthetics.
"I'm only interested in people engaged in a project of self-transformation."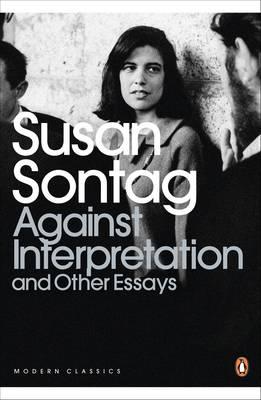 8. 'Clarice Lispector's collected stories, eighty-five in all, is a major literary event. Now, for the first time in English, are all the stories that made her a Brazilian legend: from teenagers coming into awareness of their sexual and artistic powers to humdrum housewives whose lives are shattered by unexpected epiphanies to old people who don't know what to do with themselves. Lispector's stories take us through their lives – and ours. From one of the greatest modern writers, these 85 stories, gathered from the nine collections published during her lifetime, follow Clarice Lispector throughout her life.'
"It is because I dove into the abyss that I am beginning to love the abyss I am made of."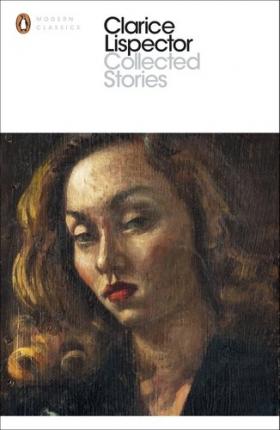 9. The second volume of the autobiography of Doris Lessing, winner of the Nobel Prize for Literature. 'Walking in the Shade' begins in 1949, as Doris Lessing arrives in London with nothing but her young son and the manuscript of her first novel. With humour and clear-sightedness, she records her battles of the next decade: her involvement with communism, her love affairs, her struggle with poverty, the difficulties she faced as a young single mother. But as well there is the success of that first novel, 'The Grass Is Singing', and meetings with personalities and opinion-makers – Kenneth Tynan, John Osborne, Bertrand Russell and others.Describing, too, the genesis of 'The Golden Notebook', this book sees Lessing emerge as one of the most exciting, and groundbreaking, novelists of the post-war generation, and one of the twentieth century's great writers.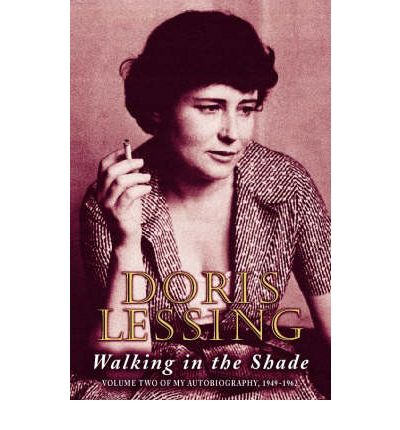 'Whatever you want to do, do it now, conditions are always impossible.' – Doris Lessing
Finally you can read 'The Book of Life' in it's entirety HERE I've been dipping in and out and it's wonderful.
So what do you think of my list? And what are you reading at the moment? What's on your wish list? Do you have any suggestions for me? This is a good break I'm having, xo Jane
---
---