No Pets Allowed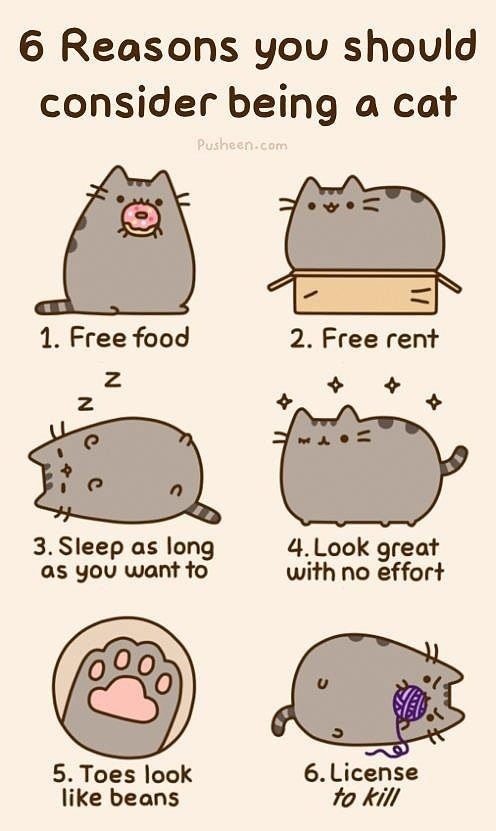 I have recently acquired a cat which is completely out of character for me.  It's not that I don't like animals you see it's just that I don't want to touch them or have them near me, that doesn't mean I don't like them, it just means I'm a freak!
There are no photos of my new cat because any time I bend down to take a photo she tries to walk over to me!
The only reason I have this cat at all is because she was hungry and I took pity on her……………….and also because Martha (sister) bullied me into it!  She currently sleeps in Sadhbhs baby nest with a really nice scarf of mine though admittedly in the shed.
Saoirse is thrilled to bits and has named her 'sooty'.  When I see how good this is for Saoirse it makes me suddenly glad!
After a shaky start for me and a great start for the cat (I fed her tuna, salmon and mackerel in the first few days) we are quickly getting into a routine.
Cat barks and knocks at the door to be let in first thing (unusual behaviour for a cat… I think!)
I resist letting her in even though I really wouldn't mind if she would just sit by the fire and not 'jump' and stuff but what are the chances of that?   No, really I want to know?
I feed the cat even though her head is in the way and I don't want to move it or kneel down beside her.
We open a window, she's in, we open a door, she's in, she really wants to come in but I shoo her out each time.  I feel a bit mean and sad so I give her another bit of salmon and tell her, it's not you, it's me.
She goes mousing and enjoys great success – this is good news as we've had problems with mice the past few years and she seems to catch them just as they are about to walk in the door – I guess she feels if she can't get in then no one can.
I do feel sorry for the mice but I don't want them in the house so for a second time I find myself suddenly glad to have a cat (very surprising!)
Night-time falls and…'Sssssh is that one of the girls'???  No, it's just the cat, barking to get in again.
Clearly the cat is working her magic powers on me.  I actually believe now that the cat has realised that much like her I don't want any physical contact I just want to establish trust.  Yesterday I rubbed her back for the first time, she rolled over and I could swear she smiled at me (see!)
Last night I found myself saying to Adrian, 'I think we should put a cat flap in the utility room door so the cat could at least come in there.'   'You've really fallen for this cat' he teased.  There I was, just about to deny everything, when I noticed cat dancing wildly in the window – 'what is that cat doing now?'  'Eating MOTHS'!!!!!!!!!!!!!!!!!!!  If you don't know me let me explain, there is nothing and there is no creature I cannot bear more than moths.  Mice, earwigs, hardbacks, spiders, all pale to insignificance for me compared with moths.
So now it's official, I love this cat.  I may keep calling her 'cat' and pouring food on her head but it's pretty obvious we're meant to be together.
So, how long do you think before the cat is officially allowed in the house?  Any bets?  Oh and thanks Martha : )
---
---