November, Writing, Food & Sunshine
Afternoon all. You may have noticed the blog was down again. Very frustrating. I'm not sure what's happening but I may have to change my theme. Aside from issues of time and cost I really wouldn't mind. I love change.
Right now I have two wells bubbling up inside me, one's frustration, one is happy.
Since my last post where I revealed that I'm writing a novel my writing has picked up a pace like I knew it would and something else.
Every time a negative thought tries to creep in it gets bashed by this thought 'but your're doing it'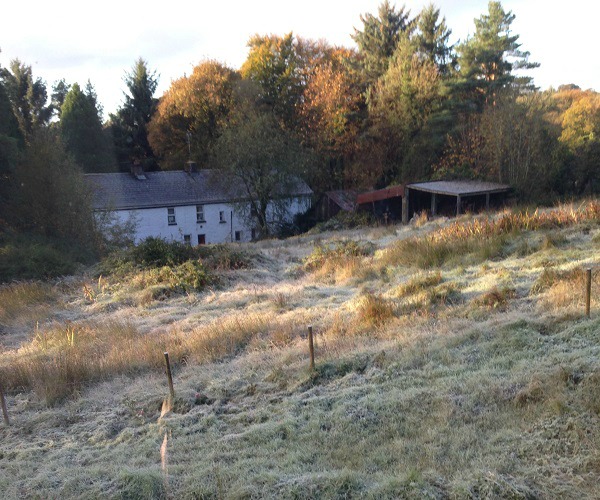 My frustration is time, that old chestnut…
'Blog down, cat fed, two children at school, one in bed, housework done, fire lit, looks like I might get a moment to sit!
Laptop open, tea in hand, word count flying, feeling grand. Moments like these, there aren't too many then it comes through the air the sweet strains of 'MAMM…YYYY'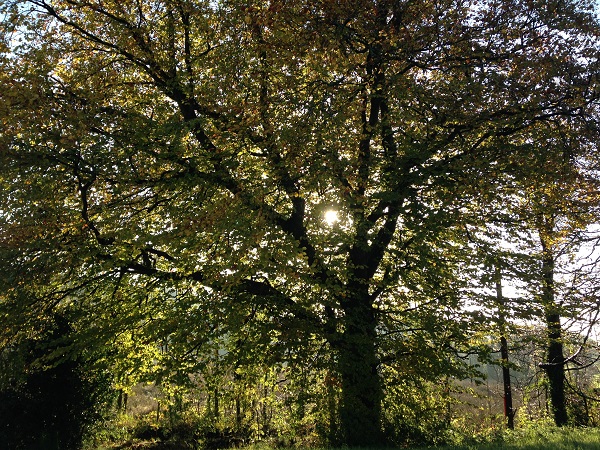 November Morning
Fireside armchair,
one furry and one purring friend.
Cosy pyjamas, little feet in,
Book, blanket, paper, pens.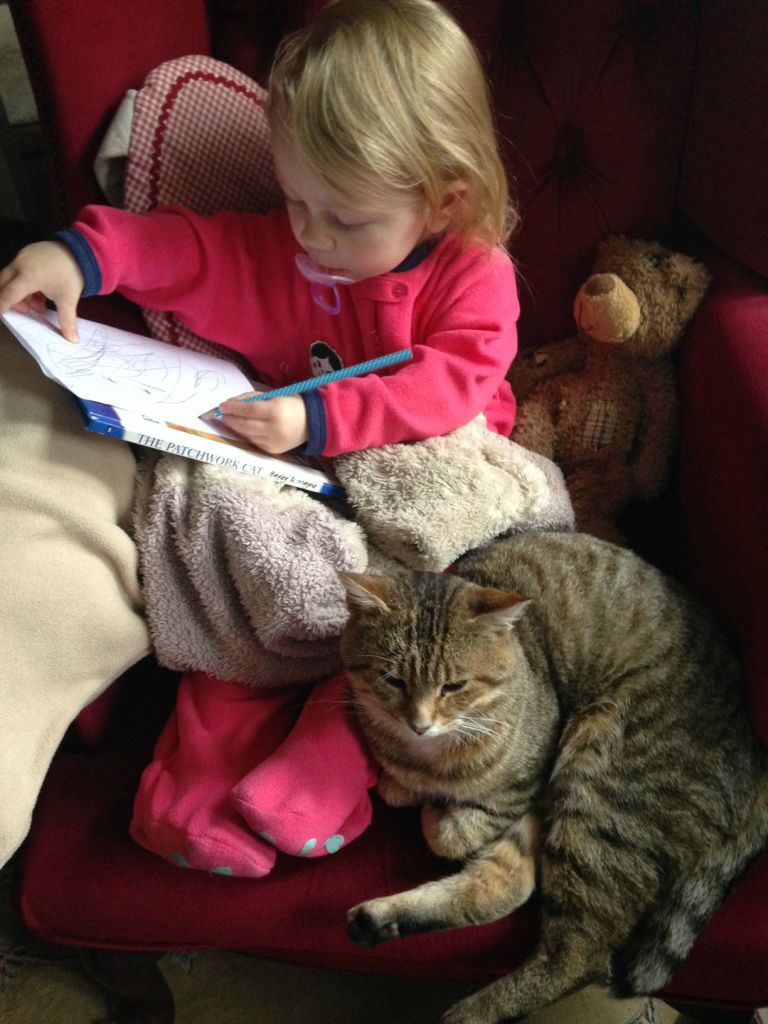 In times of frustration I do tend to cook quite a lot more than usual, that and write poems, little poems. I'll even make sweet stuff, not normal for me, and shortbread's my favourite sweet stuff plus it's quick. and easy.
Janes Happy Making Shortbread
175g Flour
125g Butter at room temp
50g Caster sugar
Preheat the oven to 160C
Place the three ingredients in a bowl and mix with your hands until you have a small ball of dough (the easiest mixing you'll ever do, takes only minutes)
Grease a small sandwich tin or oven dish and press the shortbread in. Sprinkle with a little more caster sugar
Bake for 15 minutes then turn the oven up to 200C and bake for another 5 minutes and that's it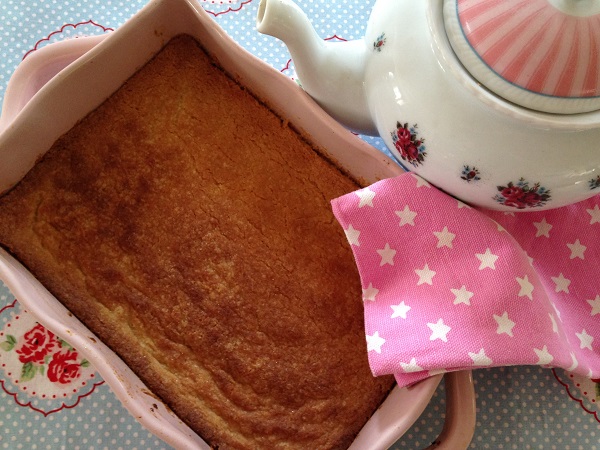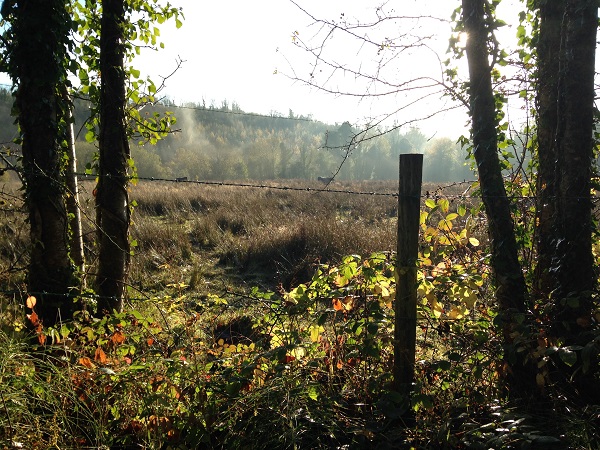 Meanwhile in the garden it's been a challenge to get our bulbs planted with Adrian working, dark evenings and rock hard ground.
First we had to cut the wildflowers down, the biggest success in our garden this year. We bought boxes of seeds in Aldi and Lidl, planted in May by just scattering and raking. At that stage I wondered about weeds but I really needn't have bothered.
Did you know? You can't weed wildflowers without pulling the flowers.
Then when they come up you don't see the weeds anyhow. Talk about low maintenance.
The other great thing was the amount of ground cover for such a small investment. At first they were all white then the pinks and the reds started coming followed by pale and electric blues before finally yellows and oranges for autumn. Turns out nature is a perfect planner.
We will have to wait and see if they come back next summer. They should self seed and come back in even greater numbers so that's the hope.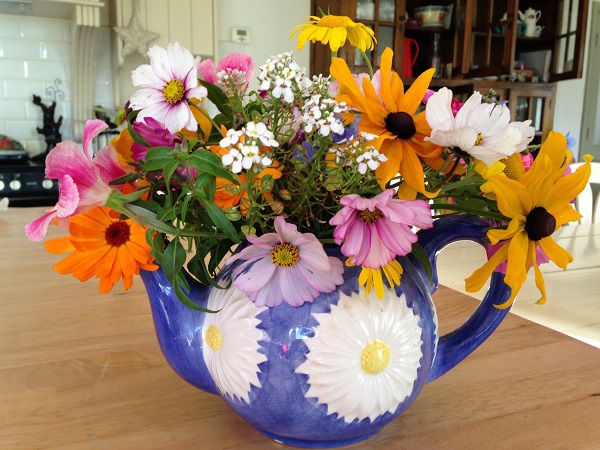 3 Cup Cheesy Comfort Muffins
1 Cup of self raising flour
1 Cup of milk
1 Cup of grated cheddar cheese
A pinch of salt
Preheat the oven to 180c
Mix all your ingredients together
Spoon into greased muffin or bun tray
Bake for 12 to 15 minutes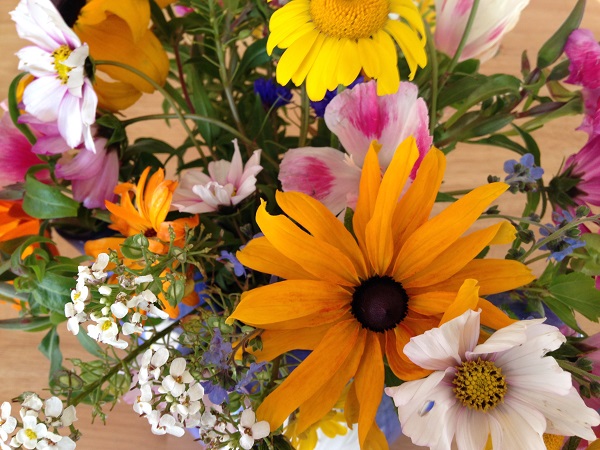 High on space and low on income we've been collecting bulbs for months. We planted daffodils plus red and pink tulips. I'd have loved to add snowdrops and bluebells but they're too expensive for the amount we'd need to make an impact.
We did plant a few snowdrops along with purple fritalleries and black tulips inside our circle of fruit trees and ball hedges. Looking forward to seeing those come up in spring. We also planted black tulips and ball topped alliums in the beds right in front of the house where the red roses live.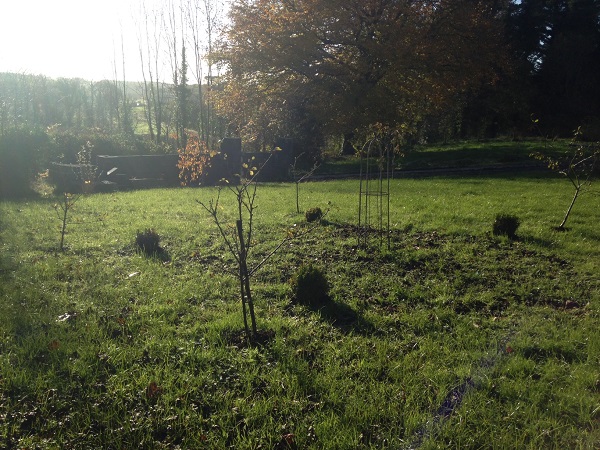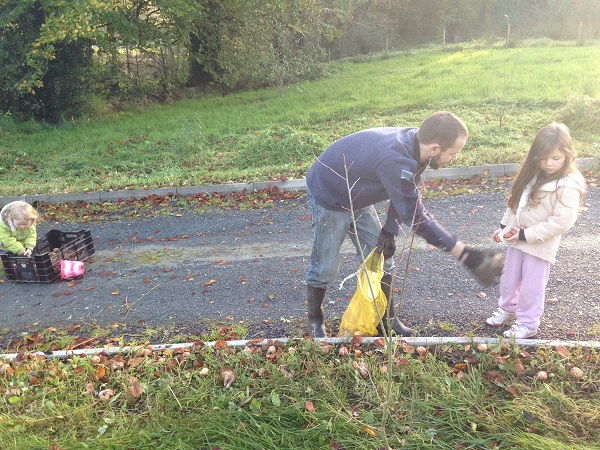 A race against the sun…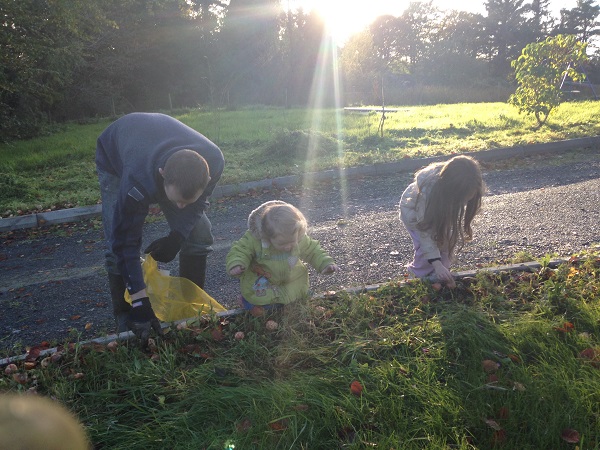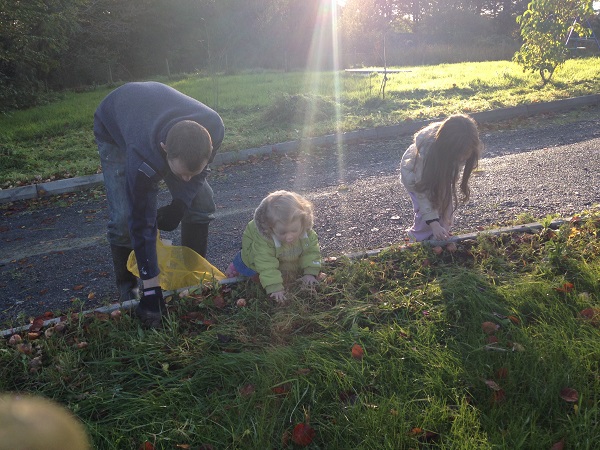 Inside the tables ever busy between projects, 'little guys' and STICKERS!!! Blooming great…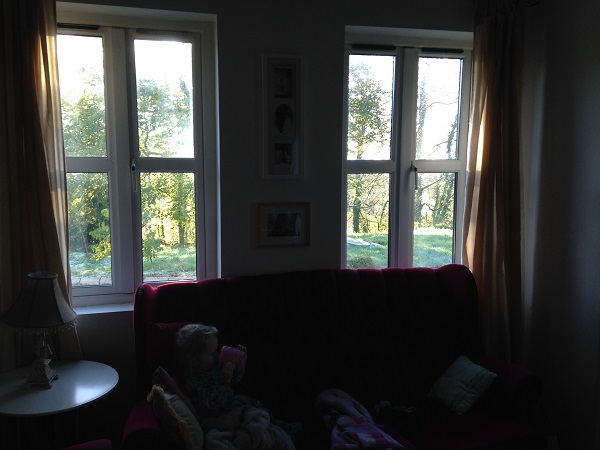 As I was saying on facebook last night, following a successful and peaceful painting, writing and music listening session I think we may have turned a corner in parenting, you know, to being able to do things, for longer than five minutes at a time!!! I also know that this will be our absolute best Christmas yet, eek!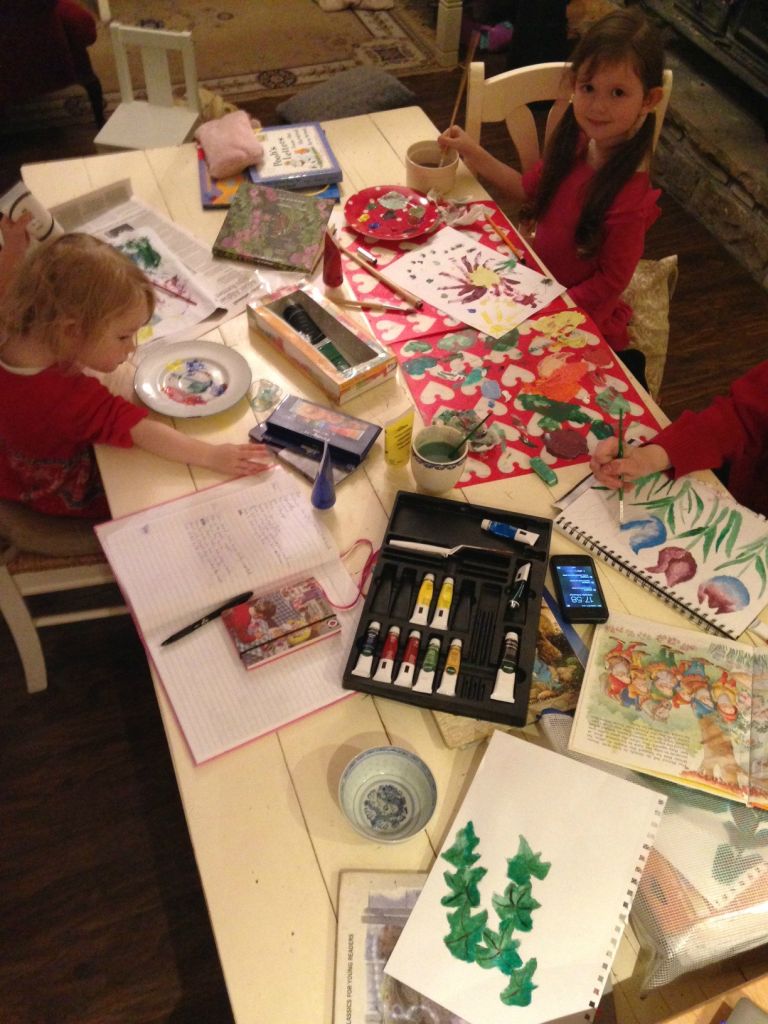 Sweet Potato & Carrot Soup with Coconut & Chilli
(Adapted from the 'A Year at Avoca' cookbook, because you always need soup in winter)
2 Really large sweet potatoes peeled and chopped
2 large onions peeled and chopped
5og butter
3 large carrots
1 red chilli de-seeded and chopped (optional)
1 tin coconut milk
800 ml of veg stock
salt & pepper
Cook the onions in butter until soft, keep the lid on and stir occasionally
Add the rest of the veg, the stock and chilli
Season, cover and simmer gently for about 20 minutes until all the veg is tender
Remove from the heat, add the coconut milk and liquidise if you have the means. Check the seasoning and serve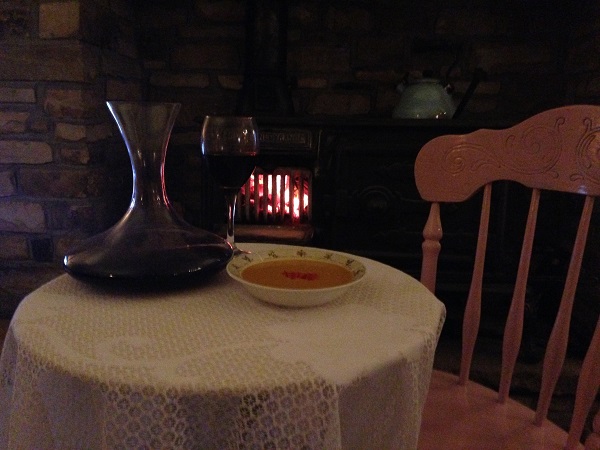 I suppose I'm like a broken record at this stage but you're going to love how easy this French 'Baked Sausage & Fennel' dish is. Just a few ingredients, one dish, stunning taste and flavour. You HAVE to make this,  it does make life better. I promise.
I use fennel and fennel seeds but you could use either one of these alone (get the seeds!) Serve with potatoes or bread (I like bread) and use the best quality sausages you can find, if not organic then at least 80% pork. For the recipe which is from the lovely Manger blog click here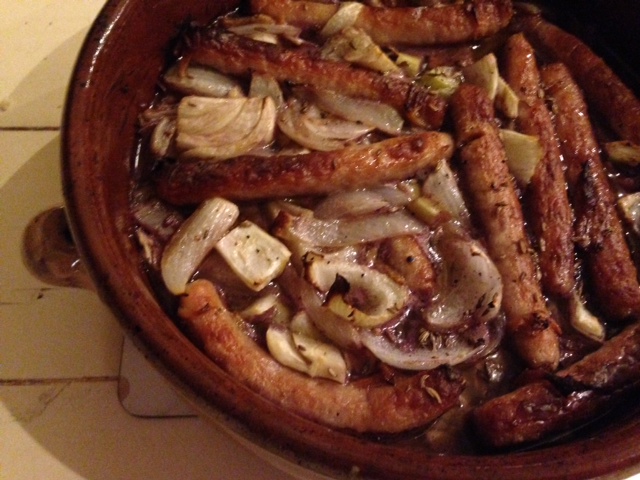 I feel that even with these bubbling wells of happy and frustration we're settling into winter well. At the end of the day I'd be much more frustrated were I not writing or trying to so I'm grateful. How about you? How are you coping with winter so far?
I'm going to post this now before the internet goes again, it's been cutting in and out for hours and as I result I have nooo idea now what this post is about and can only be sure of the food. I hope you will love it.
Chat soon and thank you for all your lovely comments and messages about the book. Jane, x o x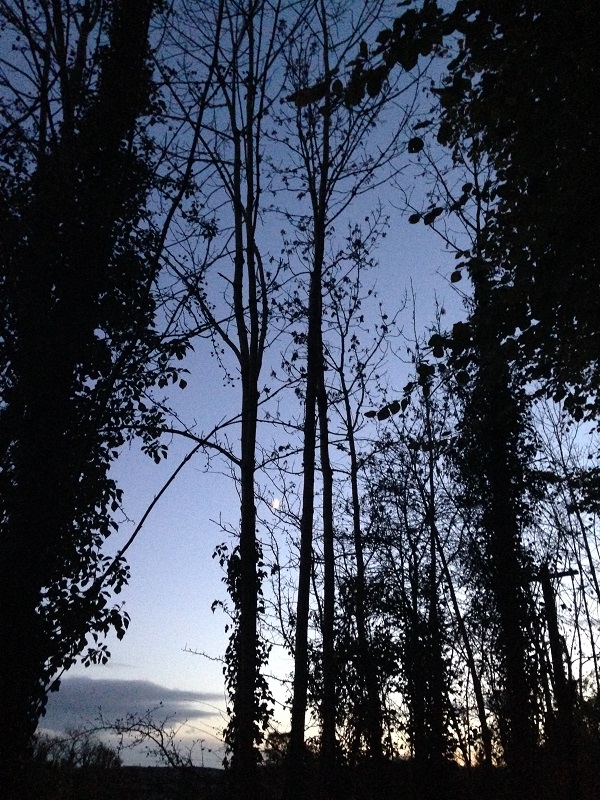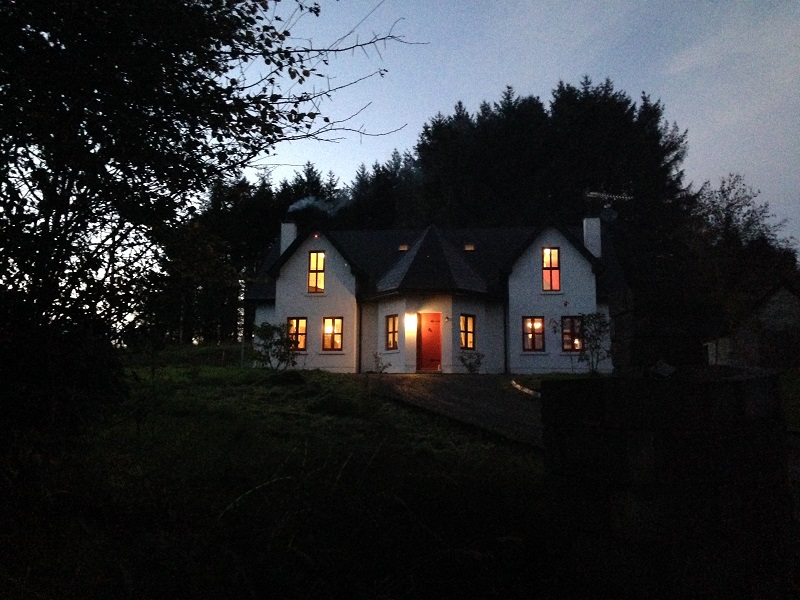 ---
---