October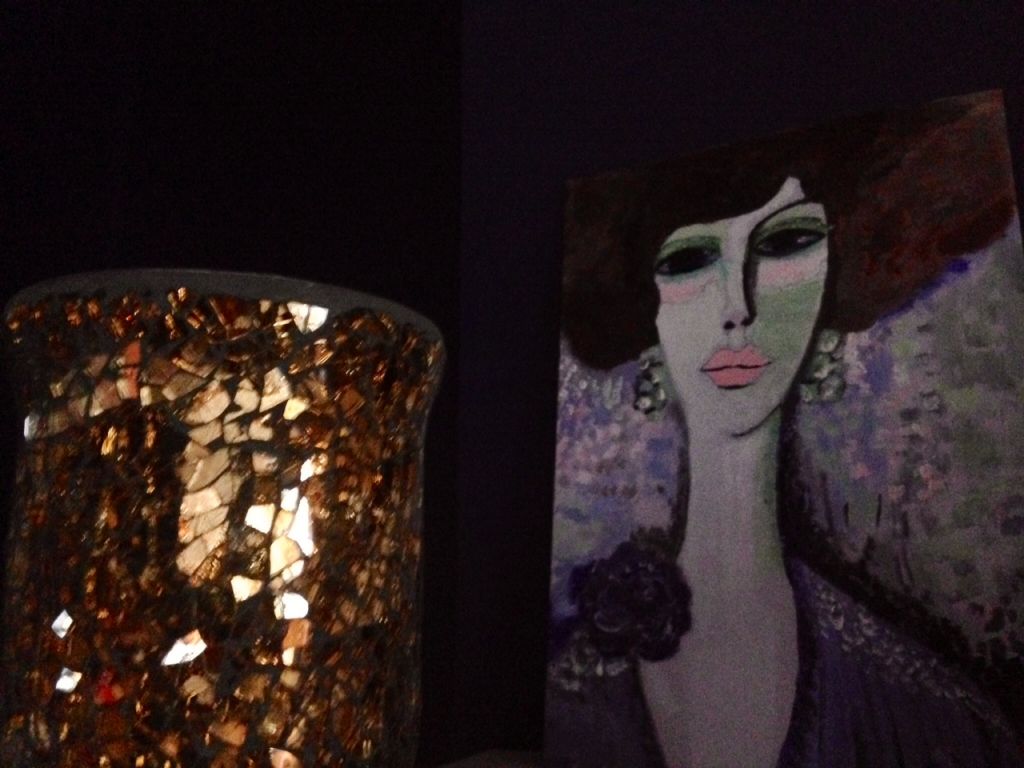 "Listen! The wind is rising, and the air is wild with leaves,
We have had our summer evenings, now for October eves!"
Humbert Wolfe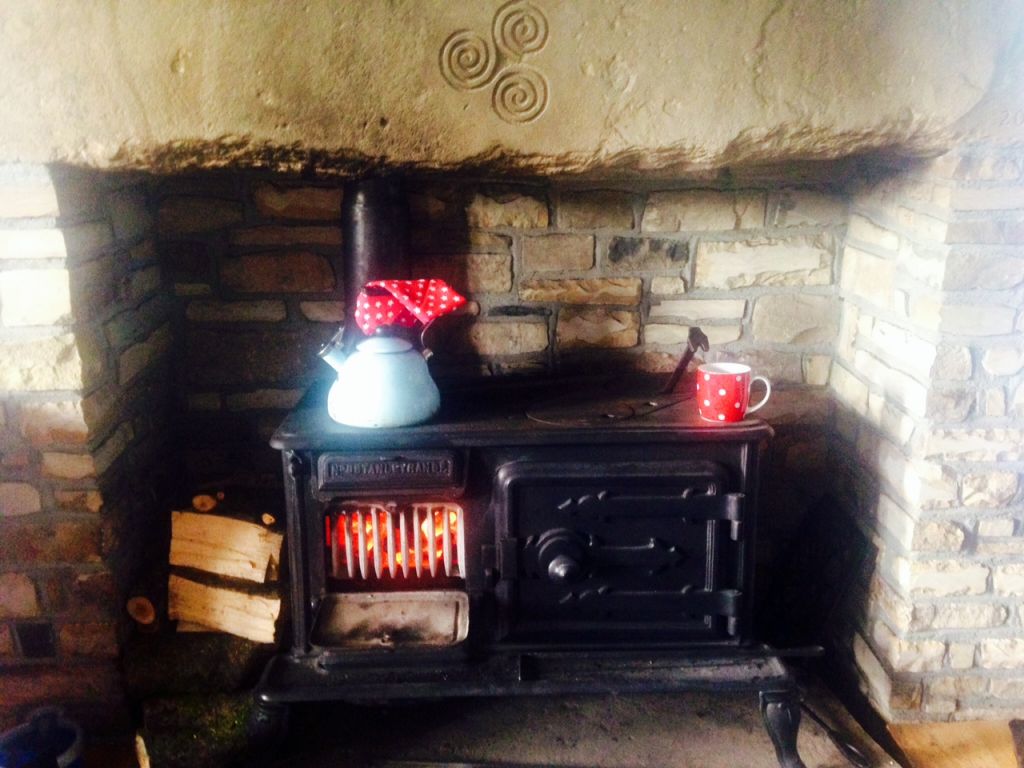 Hello my dears. Well since my last post we've slipped into October and what a difference a week makes.
Last Sunday I sat out until well after dark, surrounded by roses and wildflowers, sipping a glass of wine, notebook and pen in hand.
I'd have been blown away along with the flowers if I'd tried that this weekend.
Last night we'd a storm, I do love a storm when we're all tucked up inside.
We lit the fires early on Sunday, as in for the long haul. They'll be going now until April when I'll be sick to death of and cursing them, the dust, mon dieu! Bad luck to it. But that's a long way off.
Right now I'm loving it, I want it, I can't get enough.  I go with the seasons so I want that woodchip smell, the crackling sounds, the roar of flames, the turf so tied with memories of childhood days.
Our kitchen range is this unreal hard worker, easy on fuel, very powerful, CUTE as a button, you know, easy on the eye. No more electric kettle, I can even cook on it. Isn't it funny how these days the simplest things seem miraculous…
And did you know wood is the most sustainable energy source there is?
I only learned recently about coppicing. Before this I was confused by how long it takes trees to grow. Coppicing is the secret. Young trees are cut back so several shoots grow. You cut the strongest 'shoot' for firewood BUT you have several others coming along! The tree isn't chopped down, it keeps growing while providing firewood! Isn't that amazing!!!!!!
This remains the most dramatic, life changing discovery of recent years for me, especially as my husband recently planted 70 trees : ) I mean we do have an oil burner but we'll avoid that as much as possible.
In October more than any other time I feel a kind of, must be primal instinct, a call to prepare for winter. Do you get that? Warm clothes for the family make me happier than anything, good stocks of firestuff, cosy dinners, all of that, ah nature.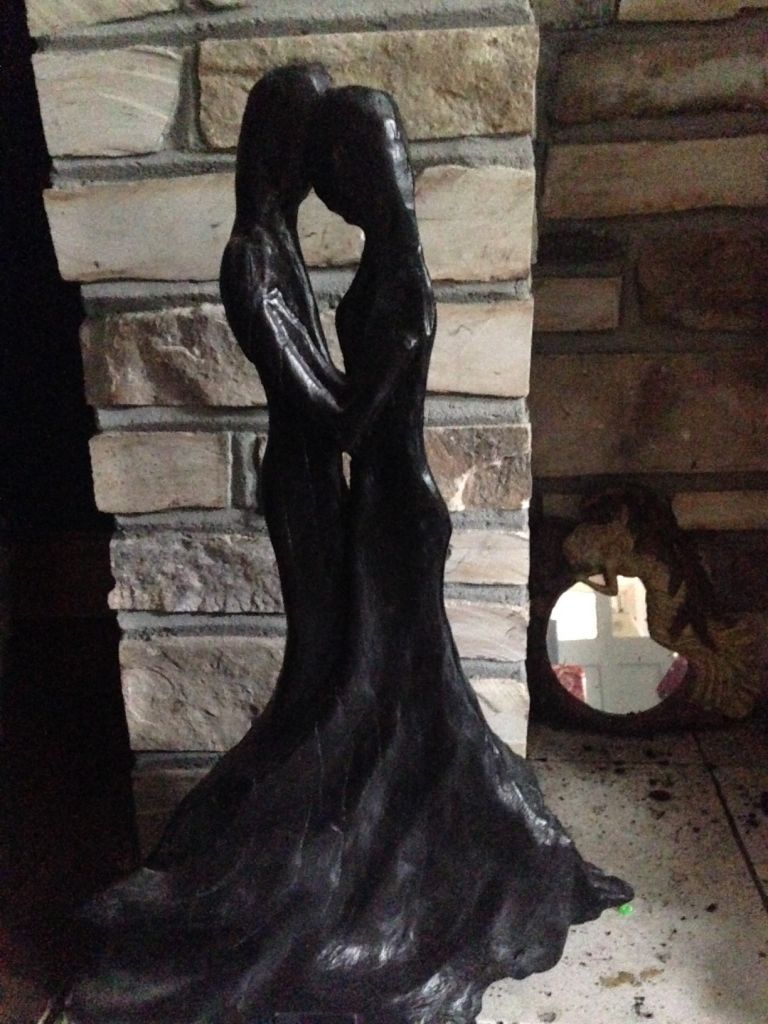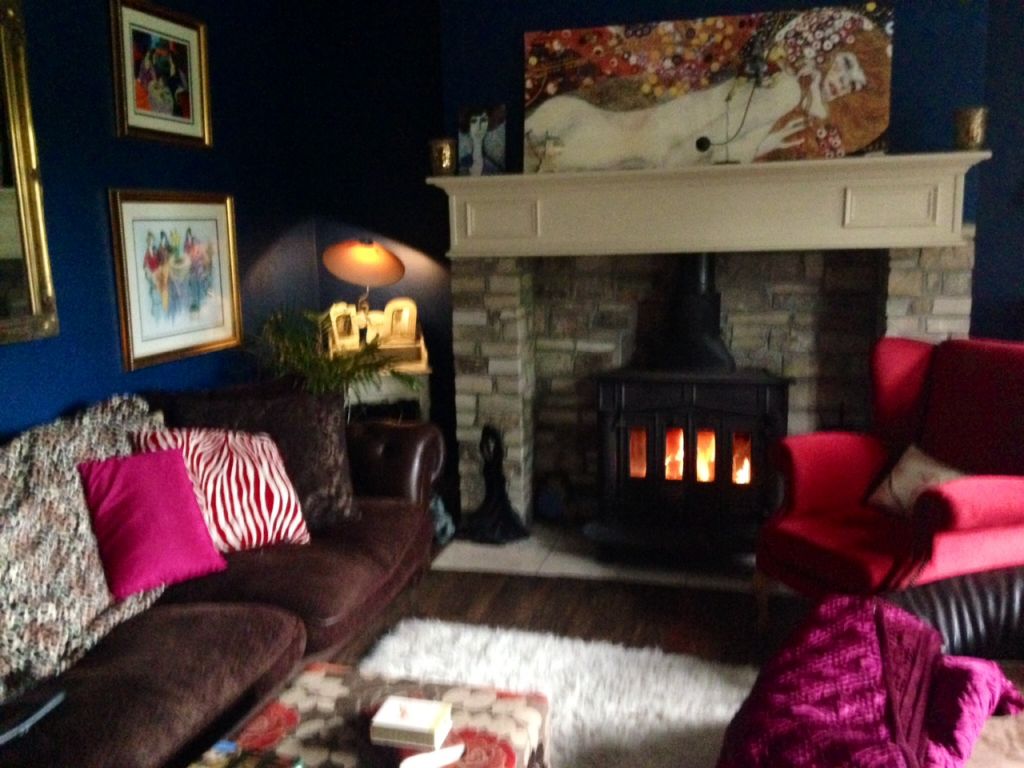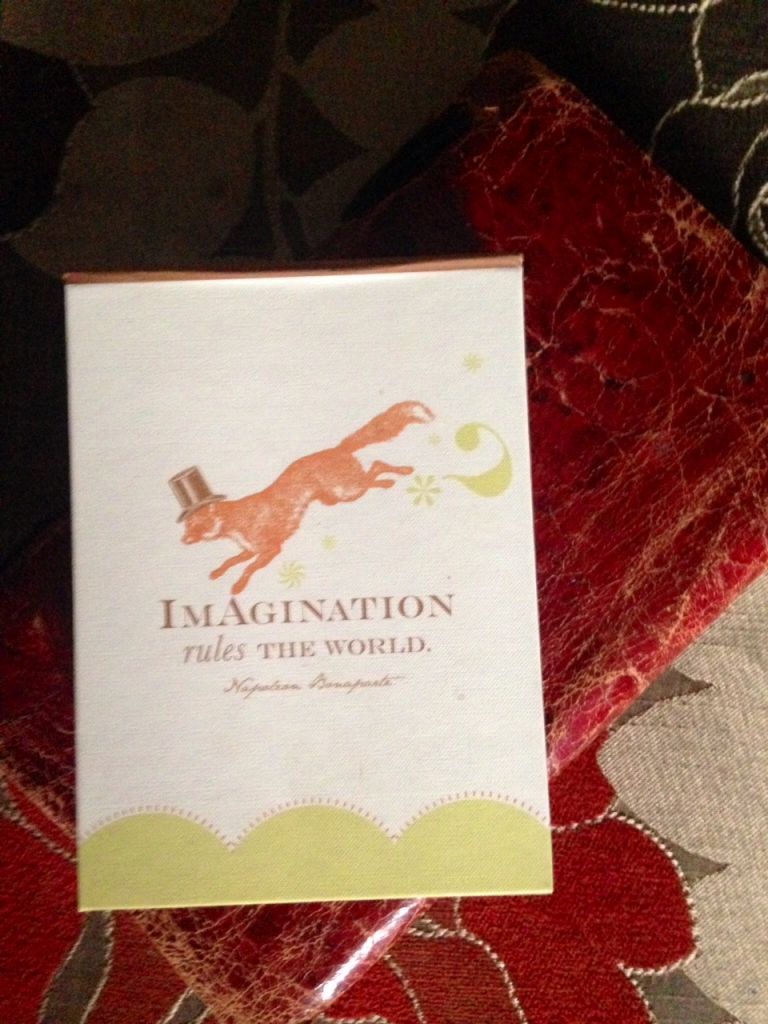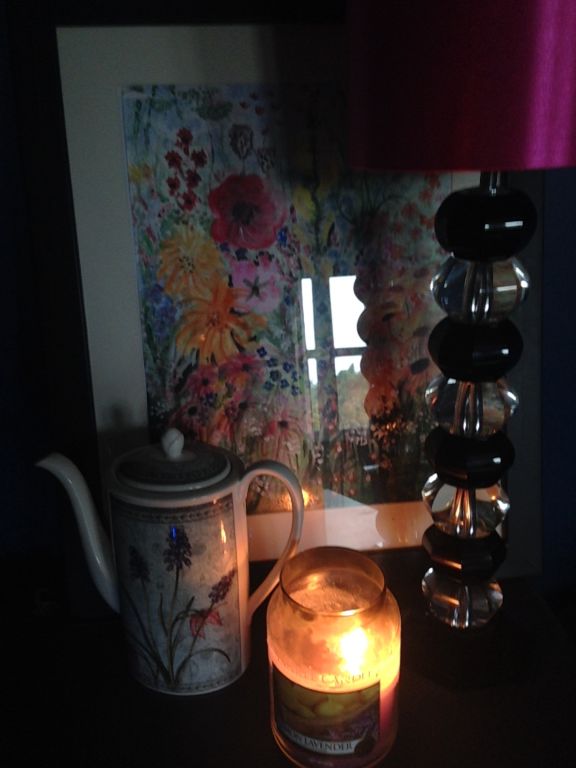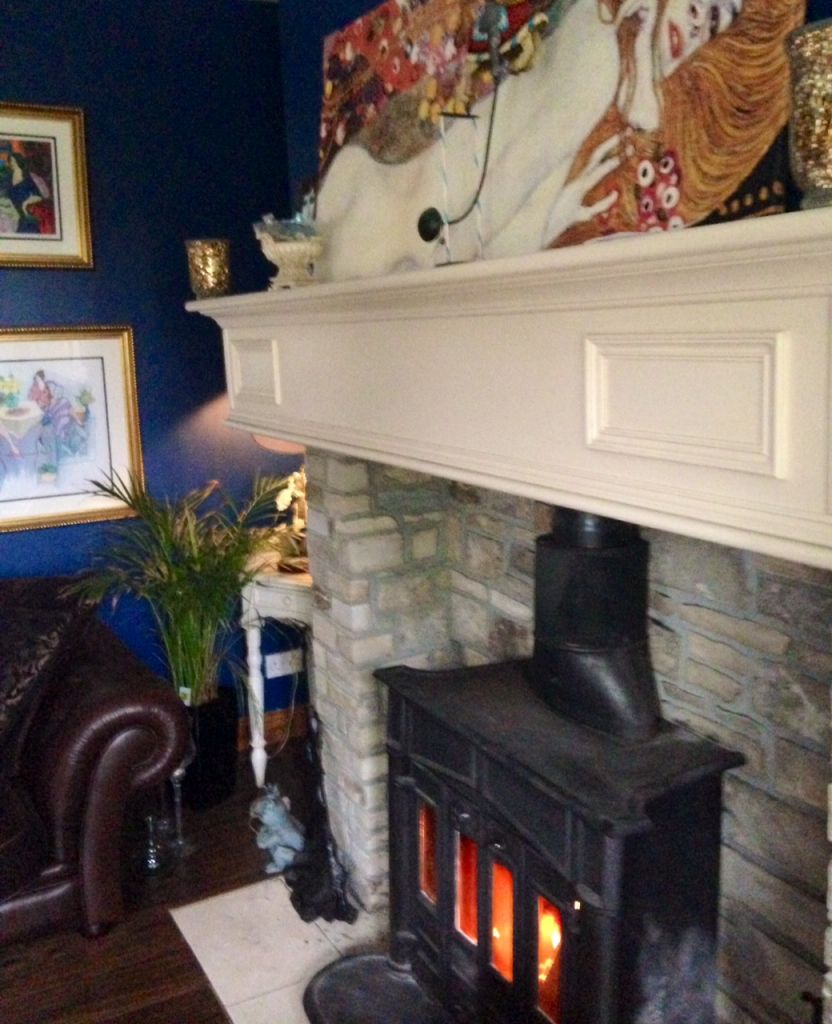 This week past was very productive. I've 17 chapters of my book edited now, 15 to go.
I'm going to get it printed off for the first time this week and read it through from start to finish and from finish to front. After that? Why another edit of course.
I've so much work to do, so much. I don't mind though.
As I was reading further and further into the book I found myself getting lost, swept away . I found myself thinking 'I didn't write this did I?' and 'I'm not sure who wrote it, not I, but she's something I tell you, whoever she is who's not me.'
Oh yes before I forget. I'm doing a new art challenge, loosely defined which is great, something creative everyday in October. to date I've done sketches, a poem and one oil painting, see below…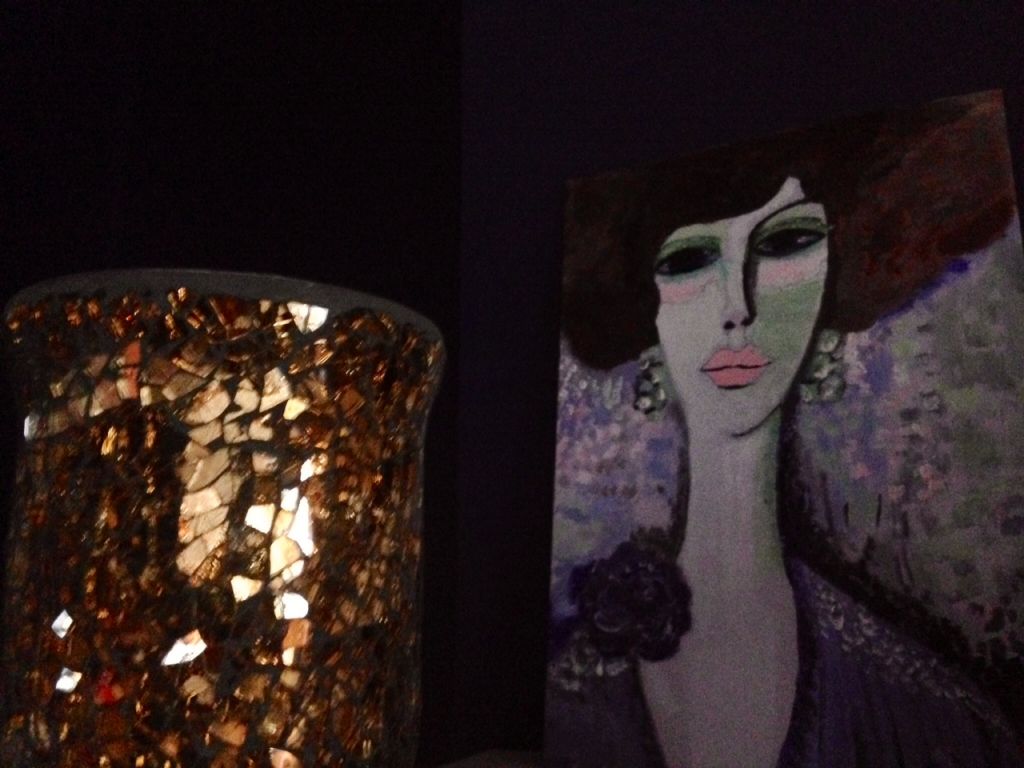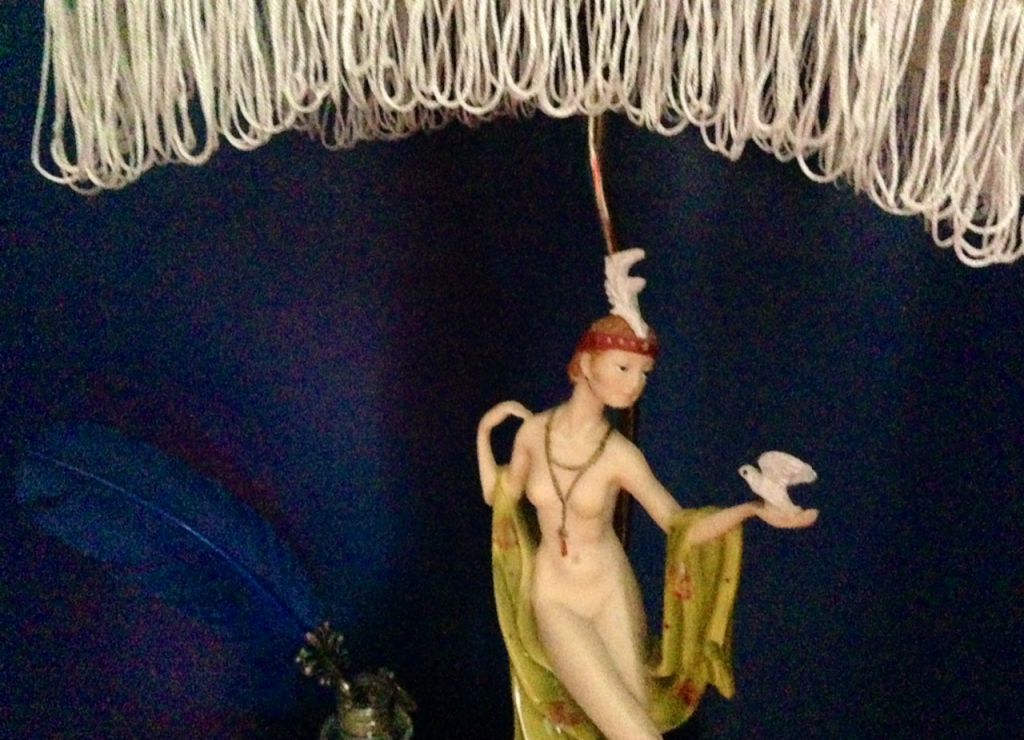 Have you embraced the season yet? Yes or no I hope October's being good to you so far, wherever you are in the world. Chat to you soon.
---
---