One Billion Rising
Good morning world! Today women from more than 180 countries will take part in One Billion Rising, a global demonstration calling for an end to violence against women.
One Billion Rising calls for women to join together in solidarity today to dance, meet and rise up against violence and inequality.
We held our own flashmob event in the kitchen this morning…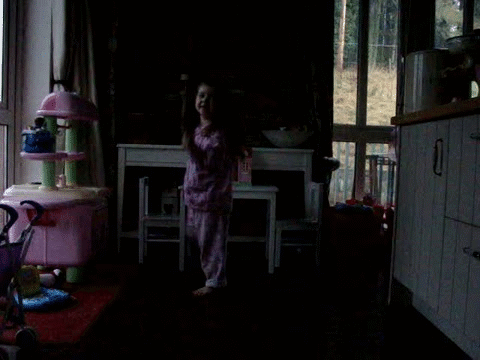 If your in Dublin you could go along to one or both flashmob events.  The first kicks off at 1.30pm at the spire, the second is a big event at 6pm at the top of Grafton St. Choreographed dancers will hold the flashmobs but everyone is invited to dance at the 6pm event.  If your in…
Donegal: Get Donegal Dancing, 1.30pm, main street, Letterkenny
Sligo: Sligo Rising, 6pm, Forthill, Sligo
Mayo: Mayo Rising, 10.30pm, Lannagh Road, Castlebar
Tipperary: Cloughjordan Rising, 8pm, Parochial Hall, Step Road, Cloughjordan
Galway: Galway is Rising, 1pm, Eyre Square
West Cork: West Cork Strike, Dance, Rise, 1.30pm, Wolfe Tone Square, Bantry
Maynooth: Start a Rising, 2pm, NUI Maynooth
Ennis: 5pm, Ennis Courthouse, Zumba parade down to the Queens
Kerry: Into the Light, 8pm, the Square, Listowel, Co Kerry
Tralee: 7 – 8pm, contact details of organisers here
Cork: 6.30pm, St Aloysius, Sharman Crawford St, Cork
Cork: 5pm, Ballydehob social club, Co Cork
For more information visit onebillionrising.org
This post is part of a virtual baby shower and blog march to celebrate two new baby girls and their lovely mama's Lisa and Aine.
Little girls, who could live 100 years or more
Today the people dance across the globe for you
Welcome to your world 
My post is the third in a full month of member posts by Irish Parenting Bloggers (Lisa and Aine are our group leaders) Aine, is taking a blogging break from her blog And My Baby and has just given birth to her second child but first baby girl. Lisa who blogs at mama.ie is expecting a baby in just a few weeks, also her second baby but first girl! The Irish Parenting Bloggers Group are so happy and excited to share in this celebration! Of course I'm biased and think girls 'R' great!
I'll be posting each days blog on my facebook page www.facebook.com/thatcuriousloveofgreen The first two posts came from Mind the Baby and The Wonderful Wagon.  Tomorrow's post comes from Debalicious (just click the highlighted names to visit) You can also follow us on Twitter using the hashtags #virtualbabyshower and #BlogMarch.
Follow Irish Parenting Blogs on FB by clicking HERE 
Now, get dancing…: )
---
---