Our Day at The Organic Centre, Rossinver, Co Leitrim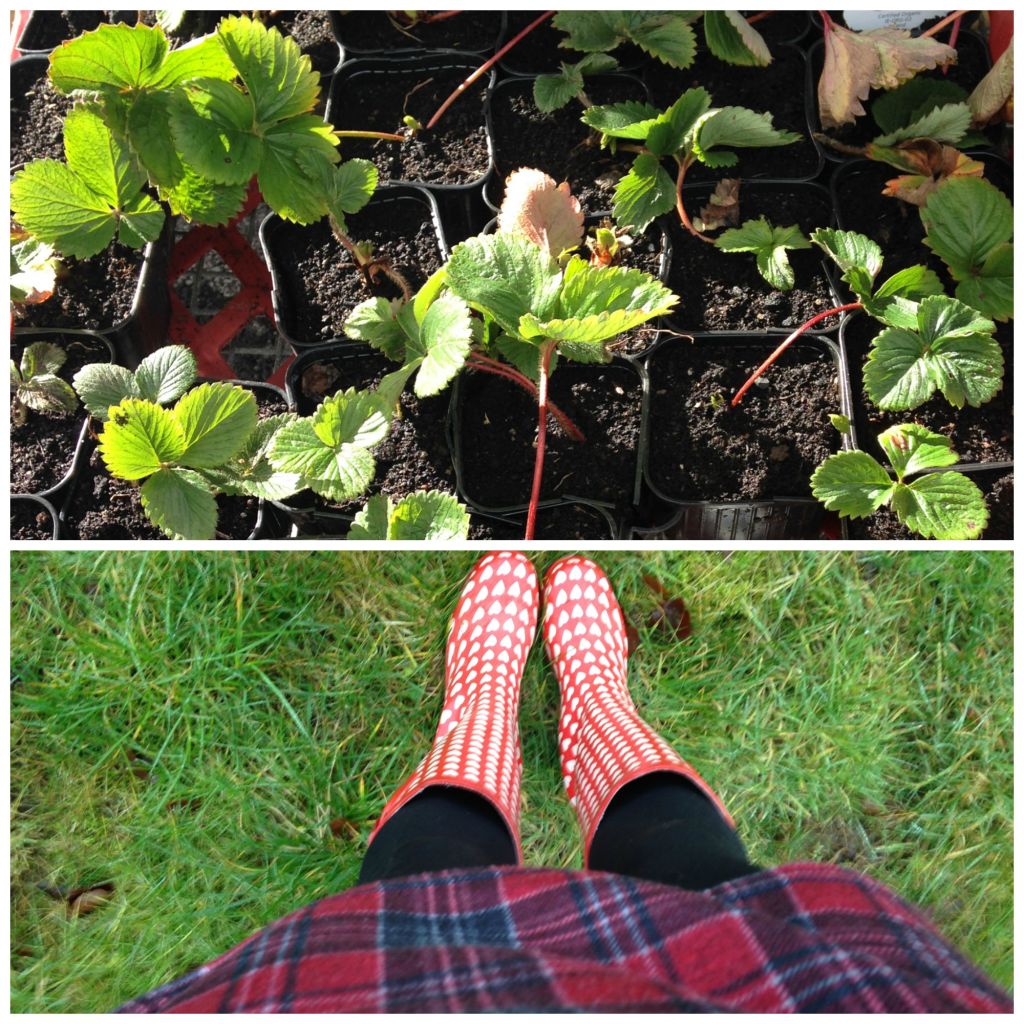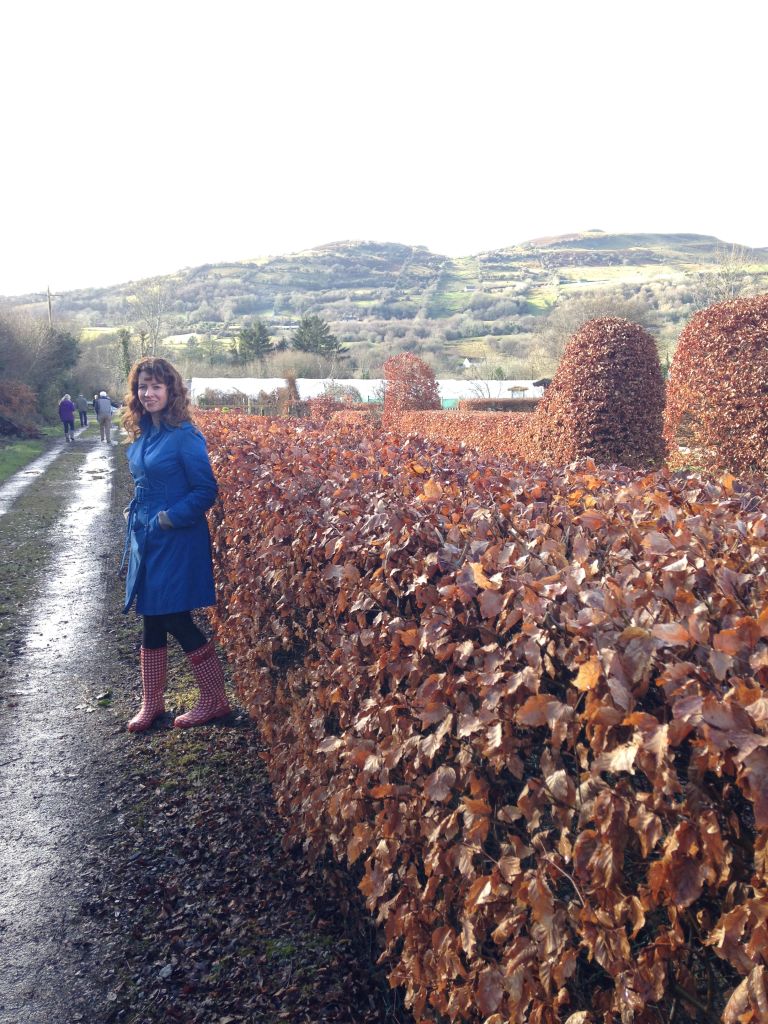 Once before we were married Adrian surprised me with a bunch of garlic and carrots he'd grown himself at his homeplace in Drumshanbo. Somehow when he'd said he had a 'surprise' for me this was not what I'd pictured but they were much more winning than I would have thought.
The reasons were three fold I think. First, it seemed miraculous that these had come from 'just over the road', grown organically and pulled that day. Second, the taste. The taste was fantastic, like I'd never tasted garlic or carrots and third, an unexpected wave of feeling, a security and confidence that doesn't come with supermarket shopping and a sense that this was all somehow 'right' a primal sense perhaps.
Food shopping was never the same after that.
When it came to building our house growing our own food was always going to be part of the plan. Starting out was the hardest, just digging the soil, the heavy clay of Leitrim is not for the faint hearted. In the end Adrian got his cousin Brendan to come in and plough it up.
It didn't mean the end of swinging off shovels for him but at least it was a start.
We were of course told that nothing would ever grow in it but we closed our ears. 'What about 'The Organic Centre' in Rossinver?' I'd say, going on to explain about this magical place, in north Leitrim of all places. Mostly they listened incredulous, found it hard to believe it.
In the course of the next few years we kept at it, slowly, making a LOT of mistakes or rather Adrian kept at it. More often than not I found myself tied up with babies. It was hard and took a lot of time but the successes more than made up for it and Adrian seemed to have a flair.
Often I thought we should go visit the centre ourselves, do one of their one day courses. We agreed we would but never got round to it. That is until this year. This year, last Saturday, ten years after the surprise of the garlic and carrots we headed for Rossinver to take part in the 'Plan a Years Harvest – Start Now' course.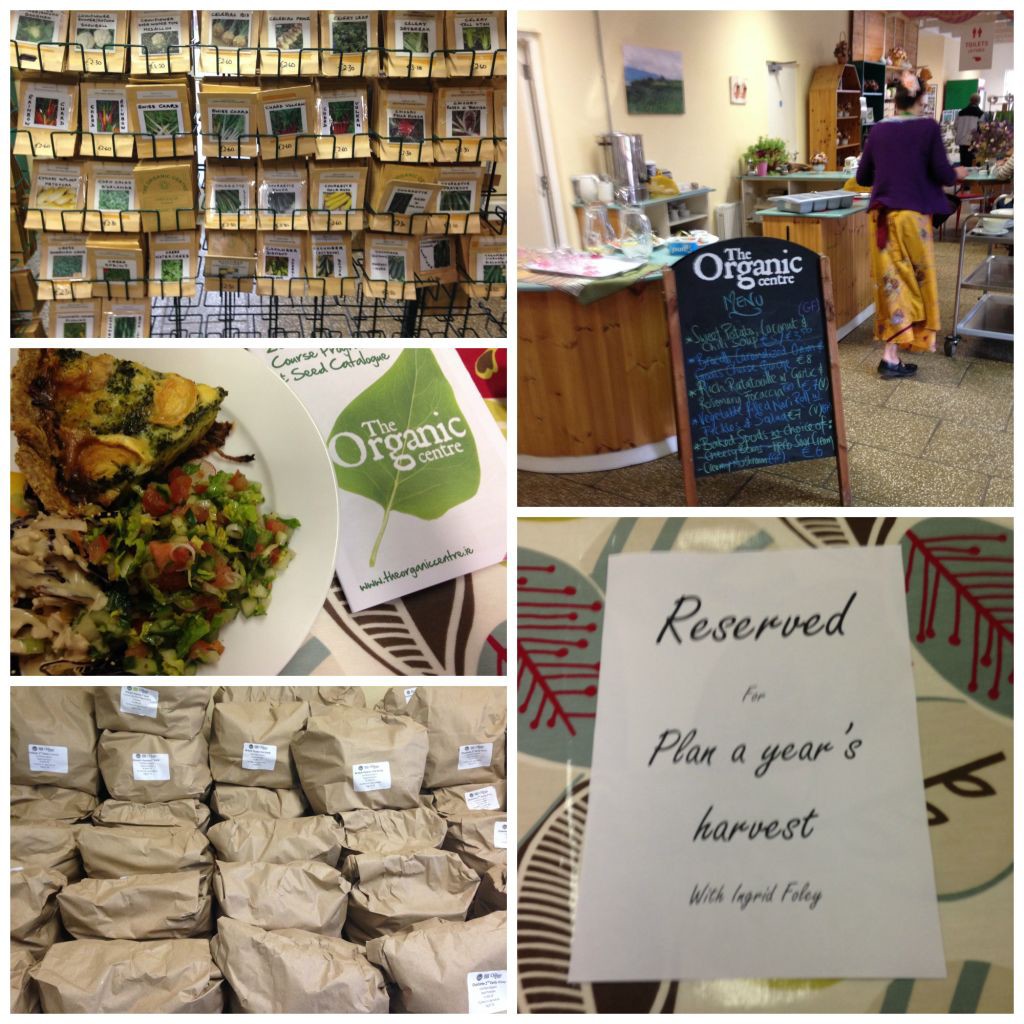 Saturday morning was dark and raining and I think we were last arriving. The shop/restaurant was already buzzing with people so we signed in, grabbed some freshly brewed coffee and had a look around before Ingrid, our tutor for the day ushered us into the bright and airy classroom.
Ingrid lives locally and used to produce organic vegetables commercially from her extensive home garden. Now, as well as teaching she's involved in the community garden movement. She showed us photos of a thriving community garden in Bundoran, the wildest seaside place you can imagine. We were amused to hear her say they too were told 'nothing would EVER grow in it.'
The class was fully booked and our one hour commute turned out the shortest as others had travelled from Roscommon, Mayo, Dublin, Kildare, Meath and Wexford. The service and the reputation of the centre reaches wide and far.
This particular course is geared at people who have some experience and a greenhouse or polytunnel. We all seemed to want the same thing.
Knowledge on how to plan better and extend the season, how not to have a surplus all ready to eat at once and then nothing for weeks and to have something from the garden to eat for every month of the year. In short how to plan, to have more success and to store and learn more.
In the course of the next few hours we covered everything from the differing climates in Ireland not just from east to west but even from garden to garden, how to be 'A Steward of the Soil' including simple ideas we'd never heard before for building healthy fertile soil.
We covered space, needs and wants, planning and the importance of rotation. We moved on to the different rotation groups, what goes with what, the importance of a record book and the differing rules for indoor (polytunnel) and outside gardening.
I think it's fair to call this course intensive. We covered so much and learned so much in a short space of time and then…lunch…I'd been looking forward to lunch here as much as anything.
Everything in the restaurant is made from organic ingredients grown on site. I chose…
Brocolli, Carmamelised Onion and Feta Cheese Quiche and the Sweet Potato, Coconut & Chilli Soup.
Adrian went for…
Rich Ratatouille with Garlic & Rosemary Foccacia and Soup.
All supremely delicious, what more can I say? The two ladies running the kitchen are passionate about organic food and cooking and it shows. I could have stayed longer, sampled more but the sun had come out and the gardens were calling for the second part of our day.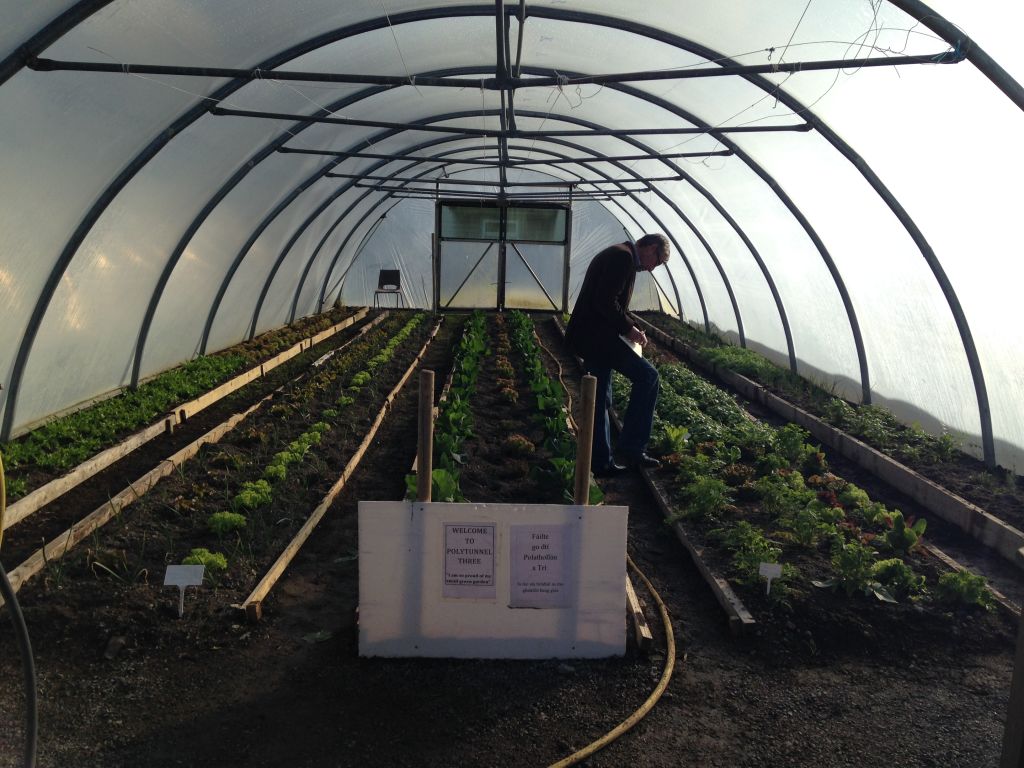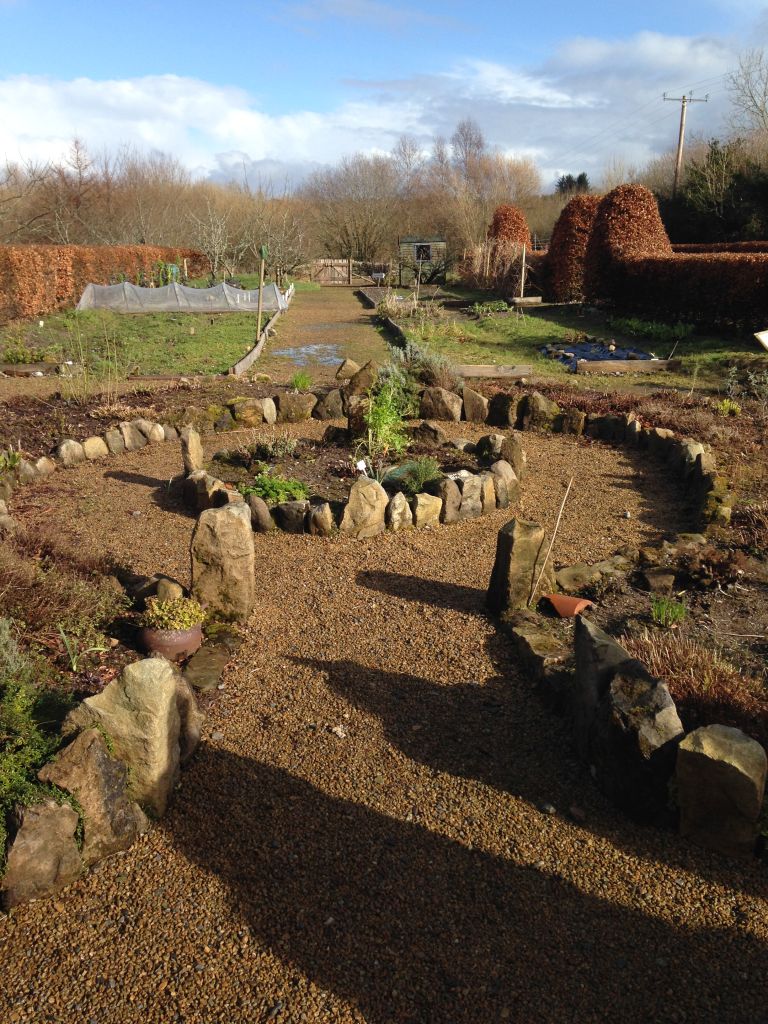 Outside Ingrid gave us the tour of the gardens and polytunnels complete with tips on the correct way to handle seedlings if you must, composting and so much more.
She showed us the right way to sow seeds (I always felt unsure about that) and using Ireland's first certified organic compost made in Donegal we all had a go. You can buy the compost at the centre, in fact they sell a lot of seeds and products online.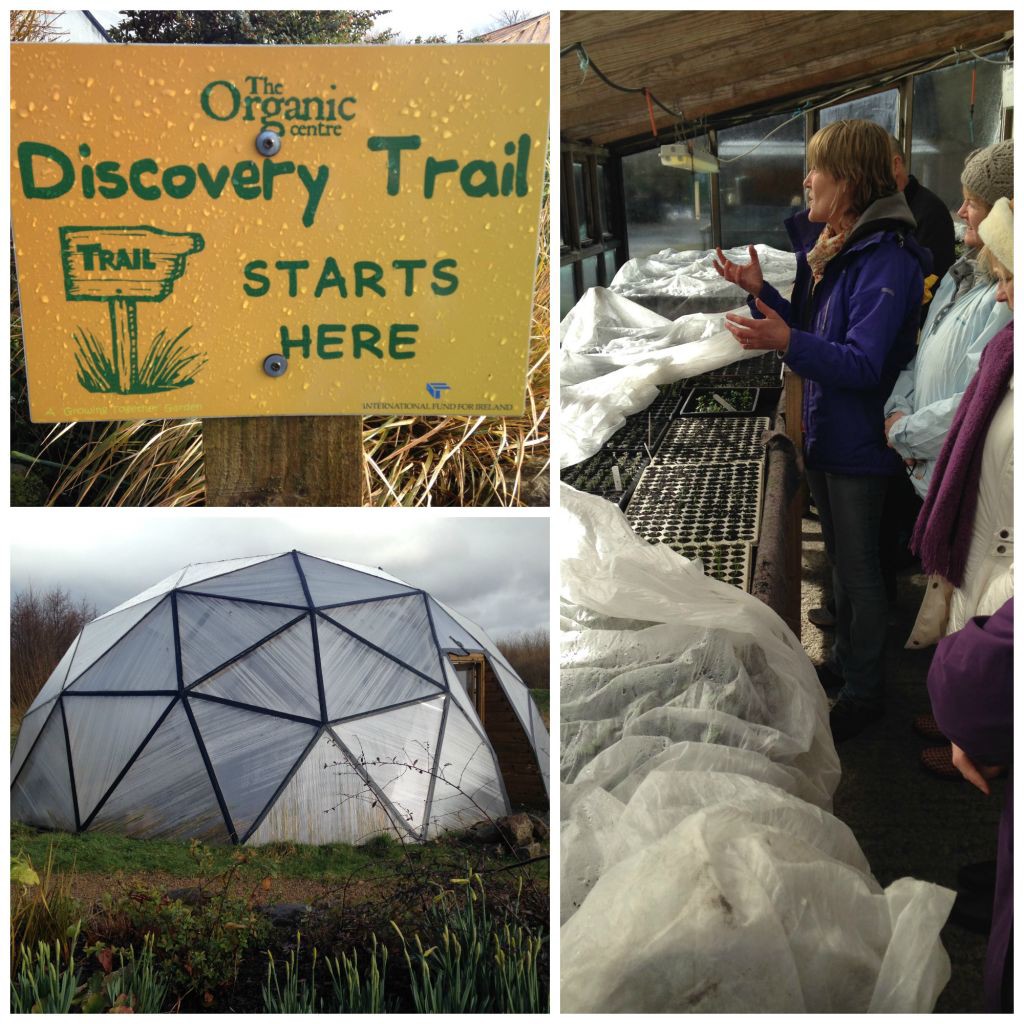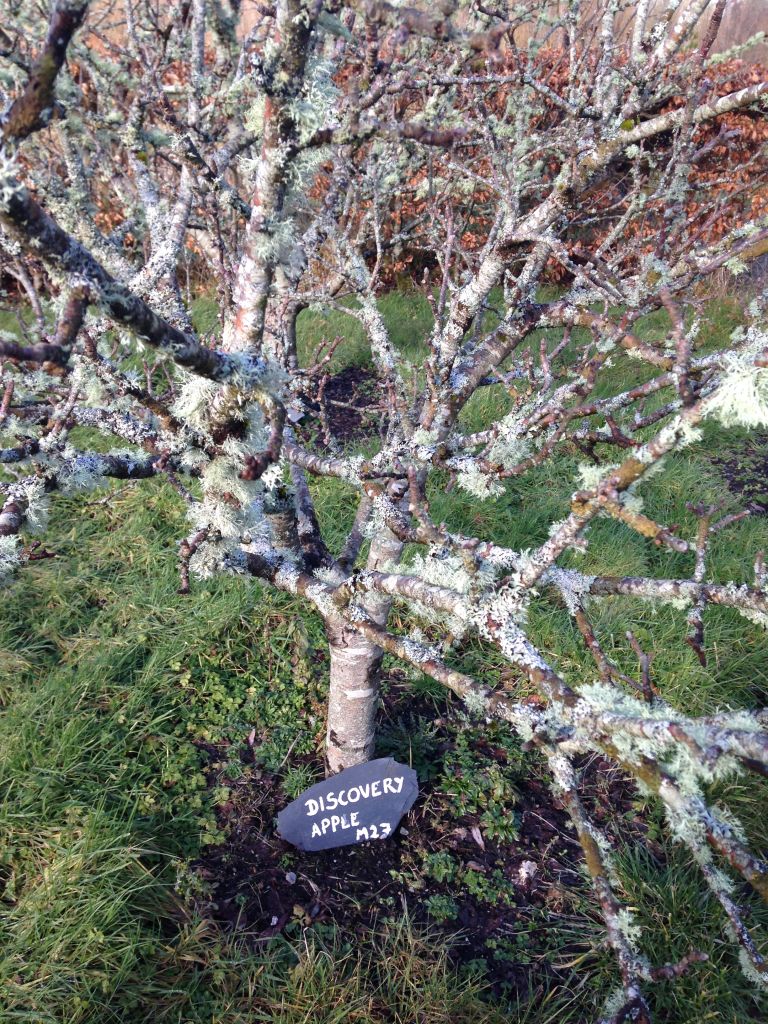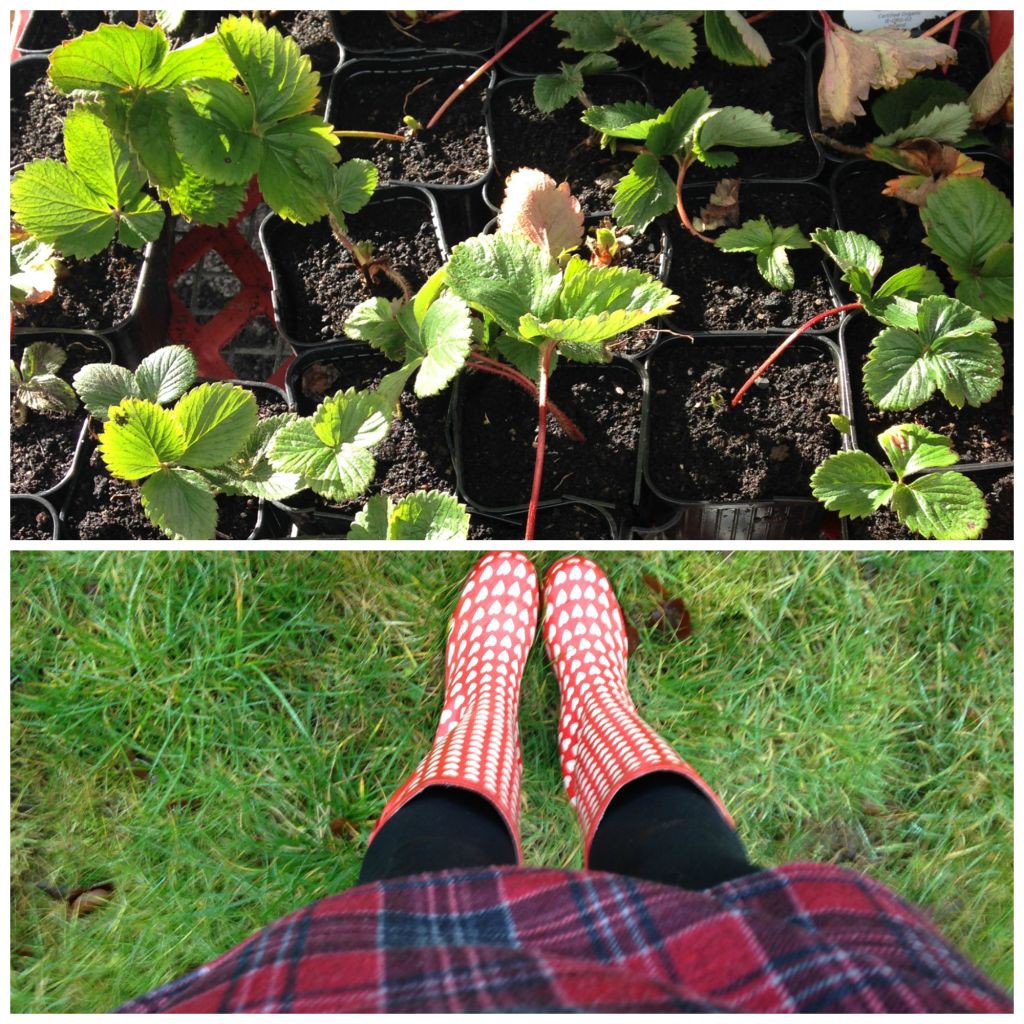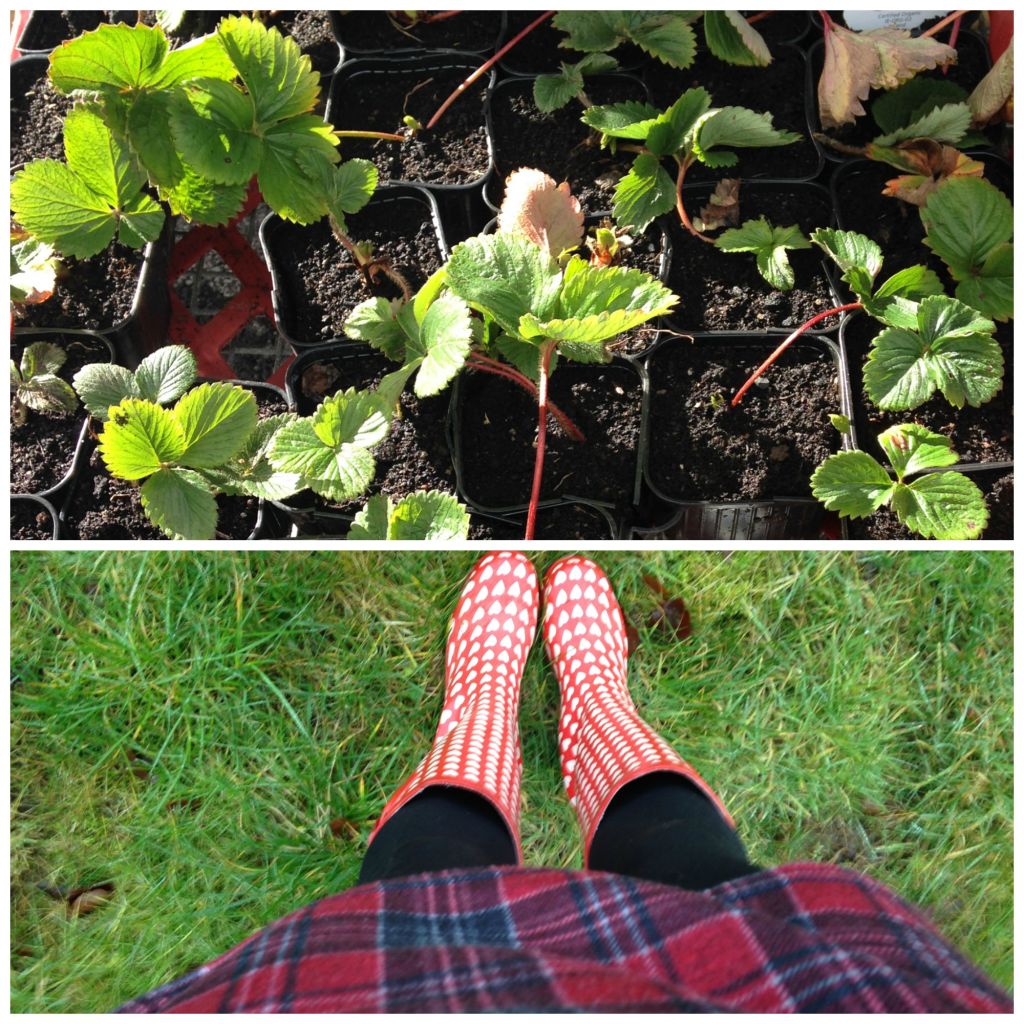 "The world is full of magic things, patiently waiting for our senses to grow sharper."
― W.B. Yeats
There was a lovely camaraderie in the group, I suppose that comes from a shared interest, shared problems for sure! Everyone had their stories, failures, successes and questions, a hundred garden mysteries and more.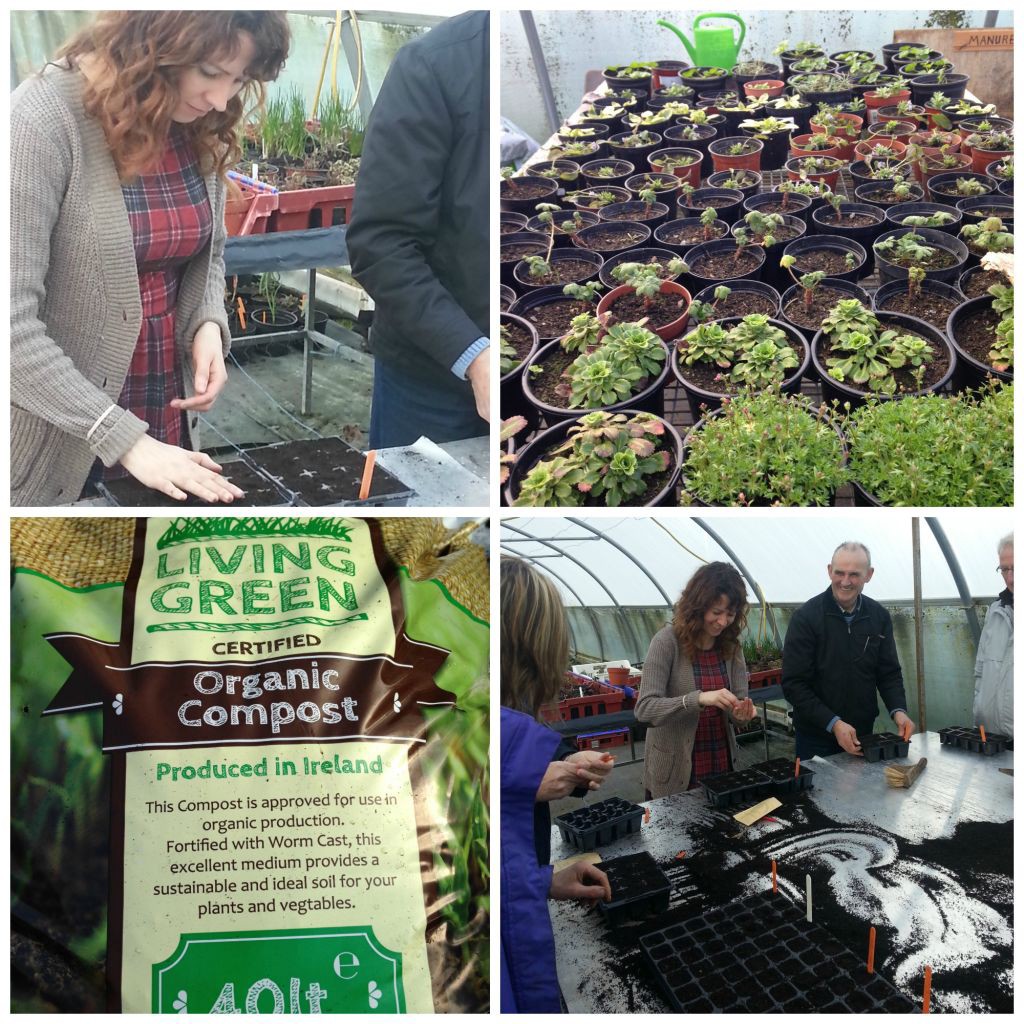 At the end of the day we each got to take our efforts home with us. We planted spinach, spring onions and mizuna.
To sum up this experience I would have to say this is one of most intensive and value for money courses I've ever been on. We could not believe how much we learned. I've been reading gardening books and articles for years but nothing can compare with being told the thing in person and by someone who not only knows but is so generous and thorough as Ingrid is.
There was no waffle, no jargon, just straightforward well presented information. We couldn't help thinking how valuable a course would have been before we started our garden. No doubt it would have saved a lot of time and money but we won't dwell. Onward's and upwards. However for anyone thinking of starting or expanding on a garden I would really recommend it.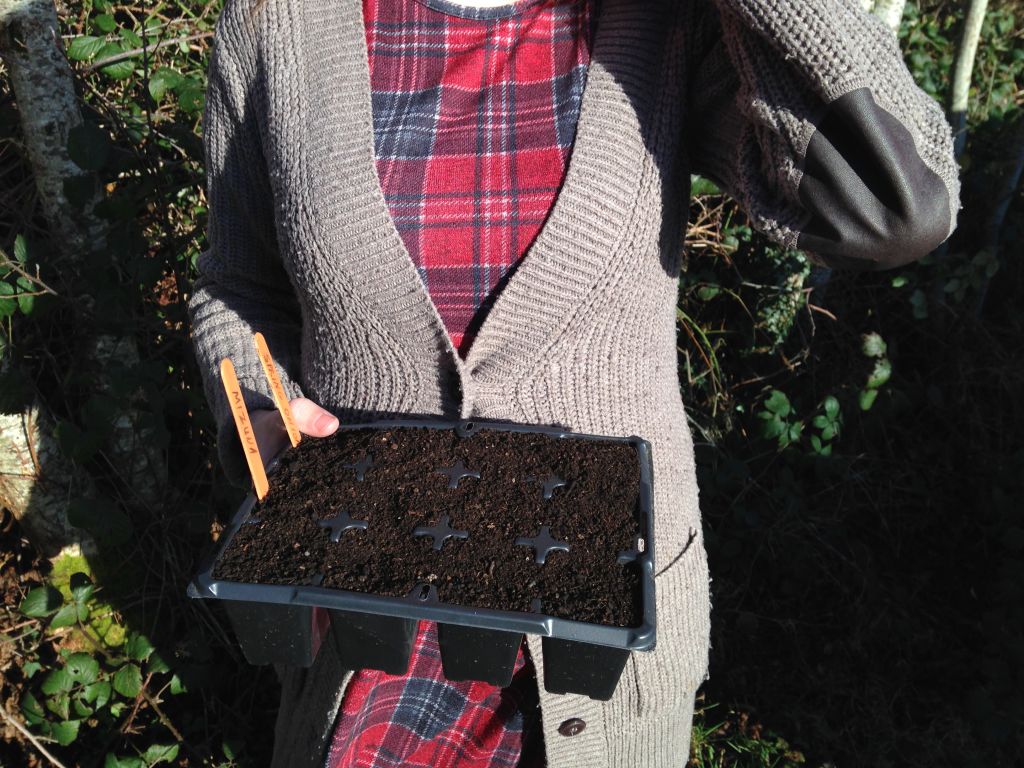 The journey home I felt tired but elated too, inspired. To say the area's scenic is too mild a statement. To me it's beautiful and if the light had not been fading and if the children had not been waiting I would loved to photograph it.
I sighed at the mountains and valleys all dotted with cottages, the sign, the only sign of those who went before us. North Leitrim was ravaged by the famine and emigration, it never was a place of plenty but a beautiful place of hardship.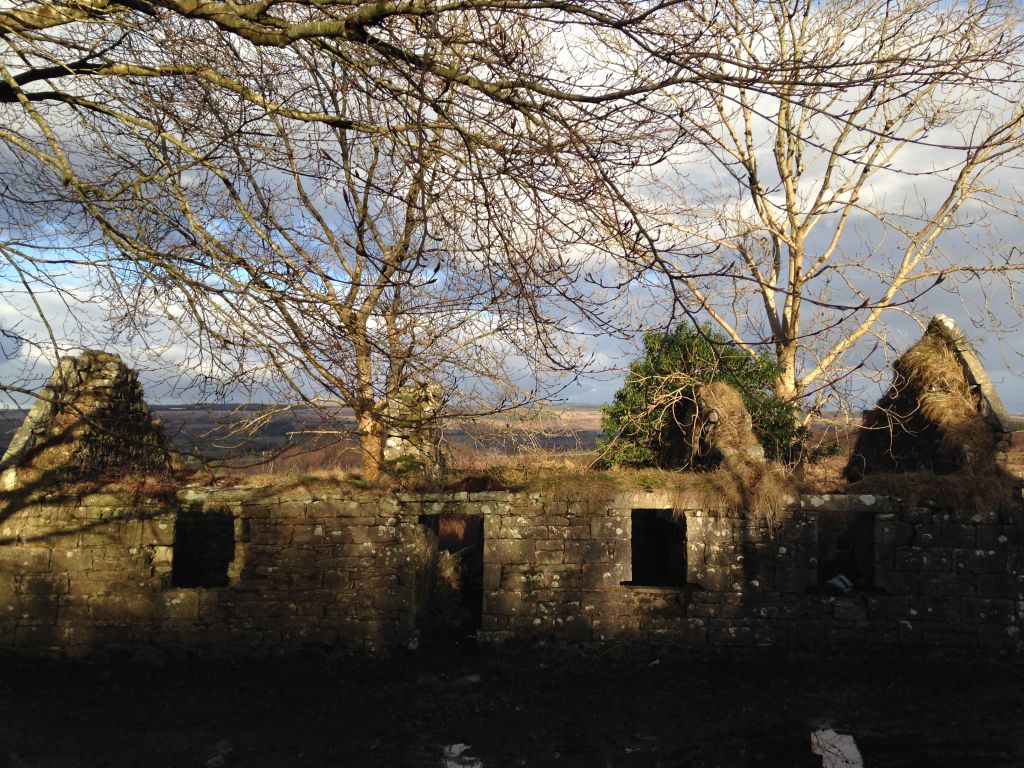 From out of this a young man came, Sean MacDiarmada, one of the leaders of the 1916 Rising. Executed in Dublin, he was born and lived here. We didn't get to see his house on this occasion  though we have been there before.
I snapped the sign and below a picture taken from the lane to it and then the statue of himself stands high above his home town, Kiltyclogher, head in sky as it must have seemed to many people then. I hear there's a movie been made about his life now. A new lease of life for north Leitrim? Organic growing and tourism.
"I feel happiness the like of which I have never experienced. I die that the Irish nation might live!" Sean MacDiarmada 1916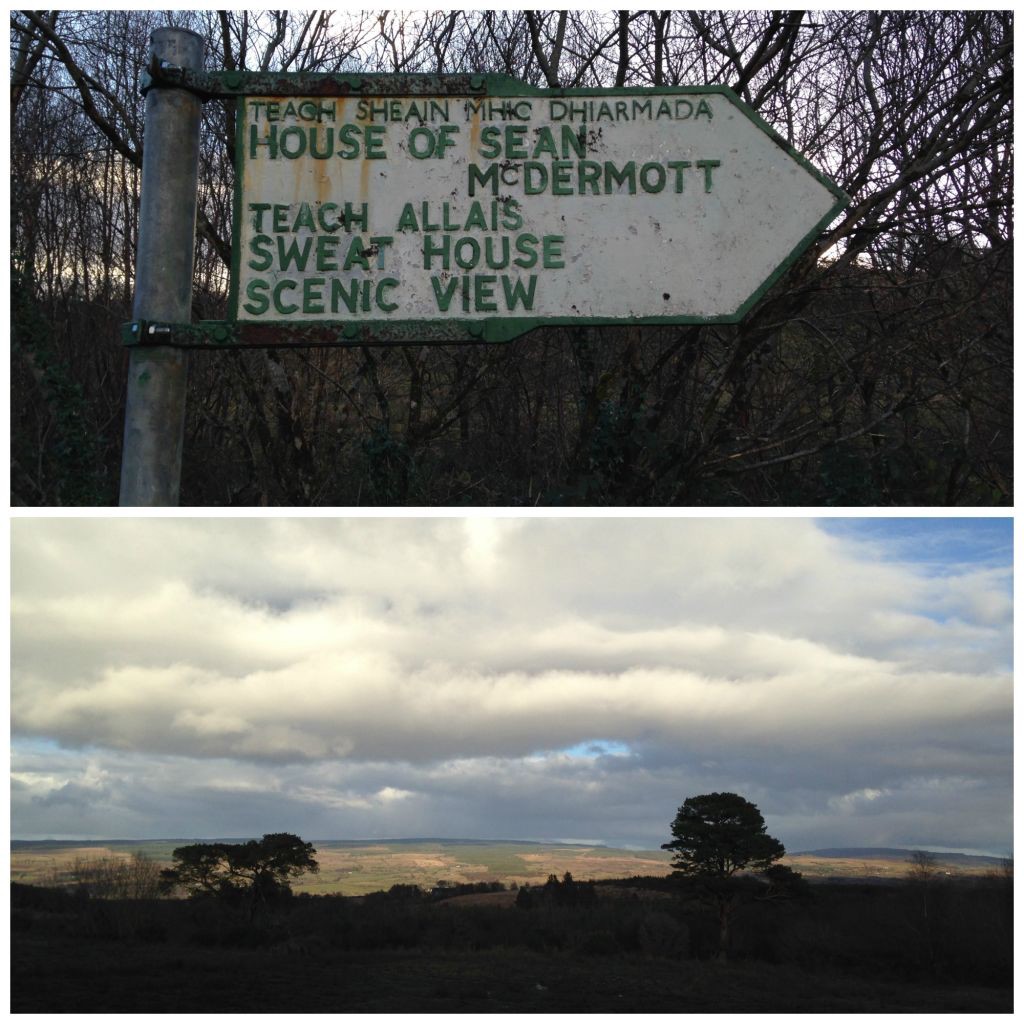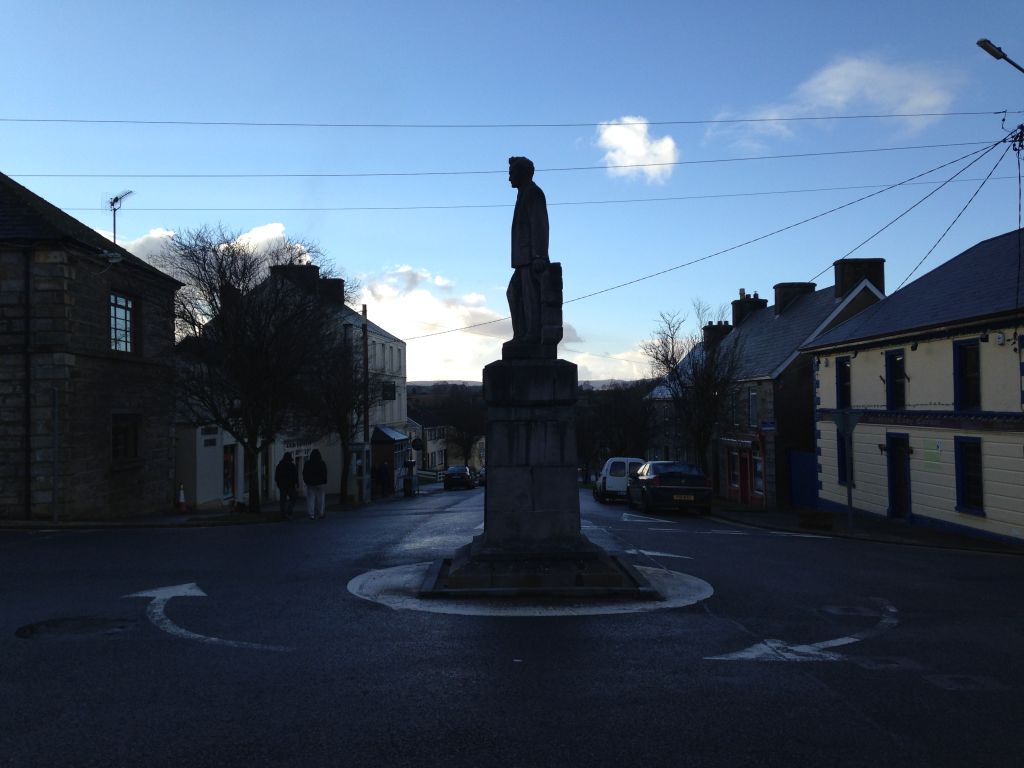 "Spend a day or more at one of the many courses here – discovering wild foods:making stone walls;understanding nutrition, maybe come for their Potato Day 0r the Apple Day – and you come away feeling not just empowered, but distinctly wiser. Something in your head and your heart will have been skilled up by the wise instructors and lecturers, the feeling that the natural world is your ally, your companion, your collaborator." (The McKennas' Guides)
For more information, to download the courses brochure, browse the online shop and more visit the Organic Centre website by clicking HERE Please note they have a sister centre in Co Clare, another wild spot.
Disclaimer: I was not paid for this post. We made a bartering arrangement. I contacted the centre and proposed an arrangement of two places on the course in exchange for blogging about the experience.
By the way, of all the vegetables we've grown since starting our garden at home, potatoes, onions, cabbage, peas, broccoli, cauliflower, courgettes, tomatoes, peppers, chilli's, leeks and herbs to name just a few, we've never since mastered garlic or carrots : )
If you enjoyed this you  might also enjoy these posts on our adventures in gardening last year 'The Home Growing Game' click HERE and 'A Garden of Earthly Delights' click HERE.
---
---