Our June Bank Holiday Weekend 2013
Hello everyone, summer has come to Ireland! No small thing let me assure you, no more beautiful place when it does.
We started our long weekend in Dublin celebrating our sixth wedding anniversary in style with a leisurely lunch at one of my favourite restaurants 'La Maison' on Castle Market St. I experienced a first for me, oysters.  Shocking right! They were deeelicious, but that was Adrian's starter. I was having my usual melt in the mouth scallops. We both had the duck for main and shared a cheese board for dessert. I was on a social media break for a few days so we took barely any photos but here I am anyway hiding behind a shell…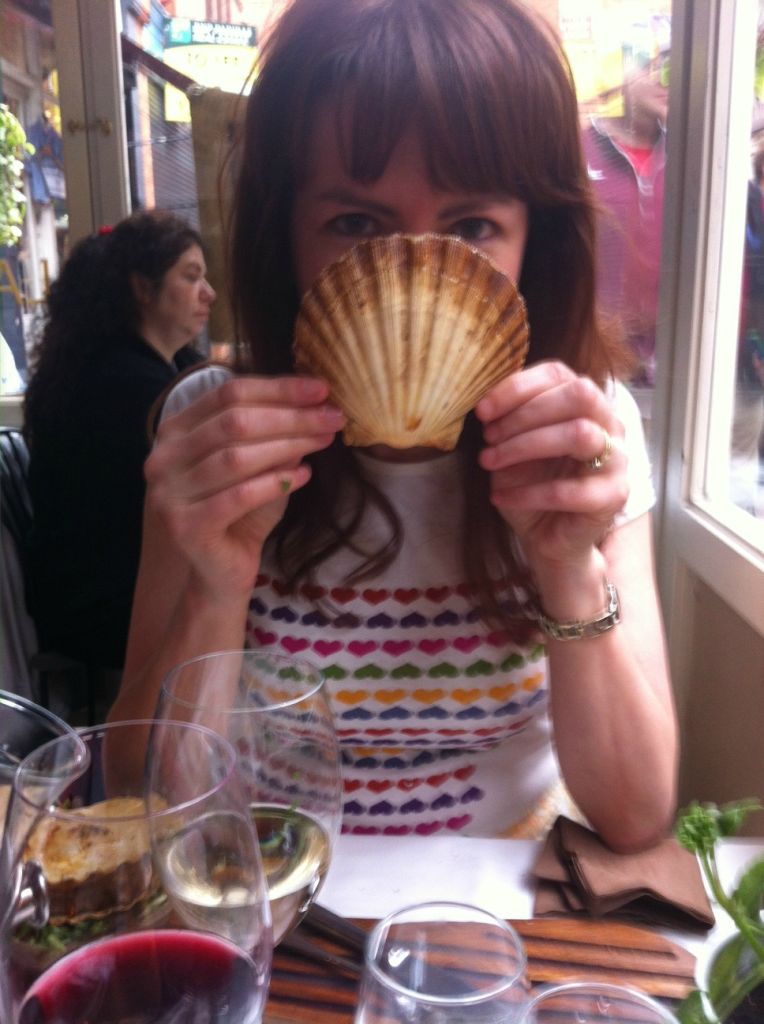 As is always the case Dublin was beautiful, friendly, full of character and inspiration. We ate, we drank, we watched the world go by. Grafton St was all music, traditional, rock, classical. With the buskers and the sunshine and soft breezes people moved more slowly from one side to the other like a sea of sudden summer colour, smiling broadly at each other.
Everywhere we went service was not only excellent but people went out of their way to be extra great. You spilled your drink? No problem here's another. You dropped your change? I'll help you find it. You didn't eat your soup? No need to pay for it. Your going in? Let me get the door. You like the music? What can I play for you? On top of that everyone chats away as if they always knew and liked you. Talk about character and characters.
On our way back to the hotel, ahem, we were drawn like moths to a flame to the sound of great traditional Irish music emanating from the pub (can't find the name… anyone know it?) that's on the corner of Crown Alley in Temple Bar. It faces into the Liffey and Halfpenny Bridge? Anyway the music was fantastic, really blew me away and I couldn't believe how long they kept playing and singing without a break. They were great craic as well, full of banter. Catch them there on Friday and Sunday nights all summer I should think.
We stayed one night at The Croke Park Hotel, one of the perks of Adrians job is the occasional free hotel break like this one. Again I can't recommend this hotel highly enough. Smart design, excellent service and the most comfortable bed I think I've ever slept in. You can get a bus into town but we didn't bother with that as it's both a nice and easy walk.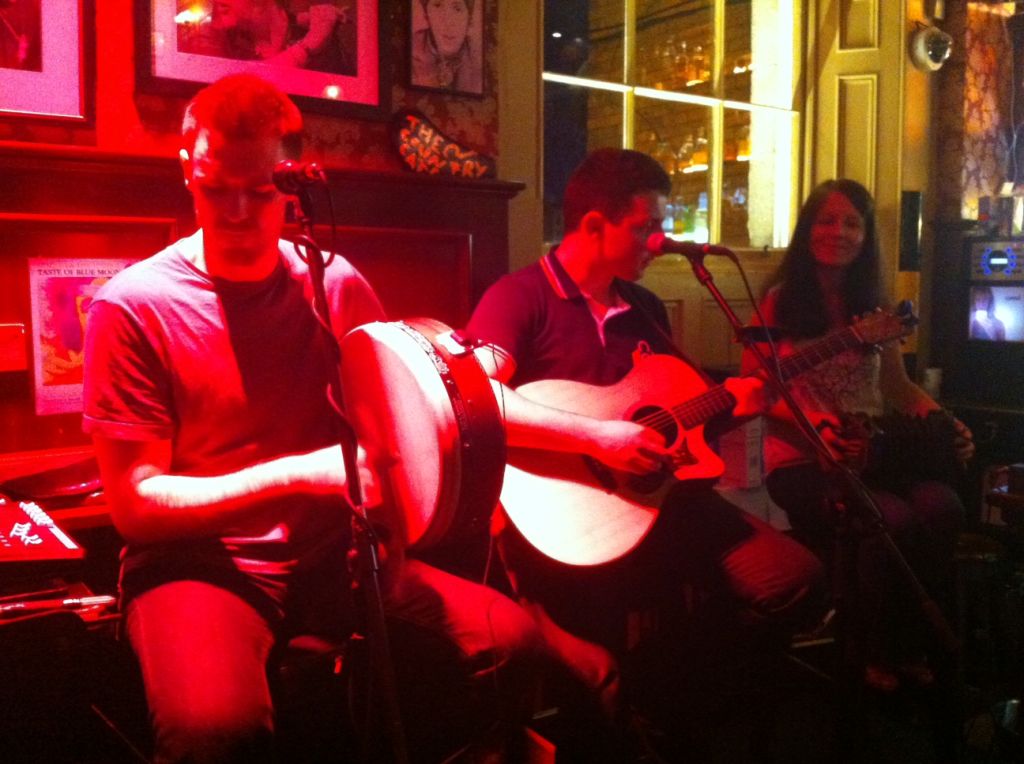 Back home to lovely sunny Leitrim where a few days of warm weather had brought on a green explosion!  Time to get down to some serious work in the garden. We are really behind this year with the weather being so bad. Adrian started by cutting the lawn, Saoirse danced on it and I raked it up…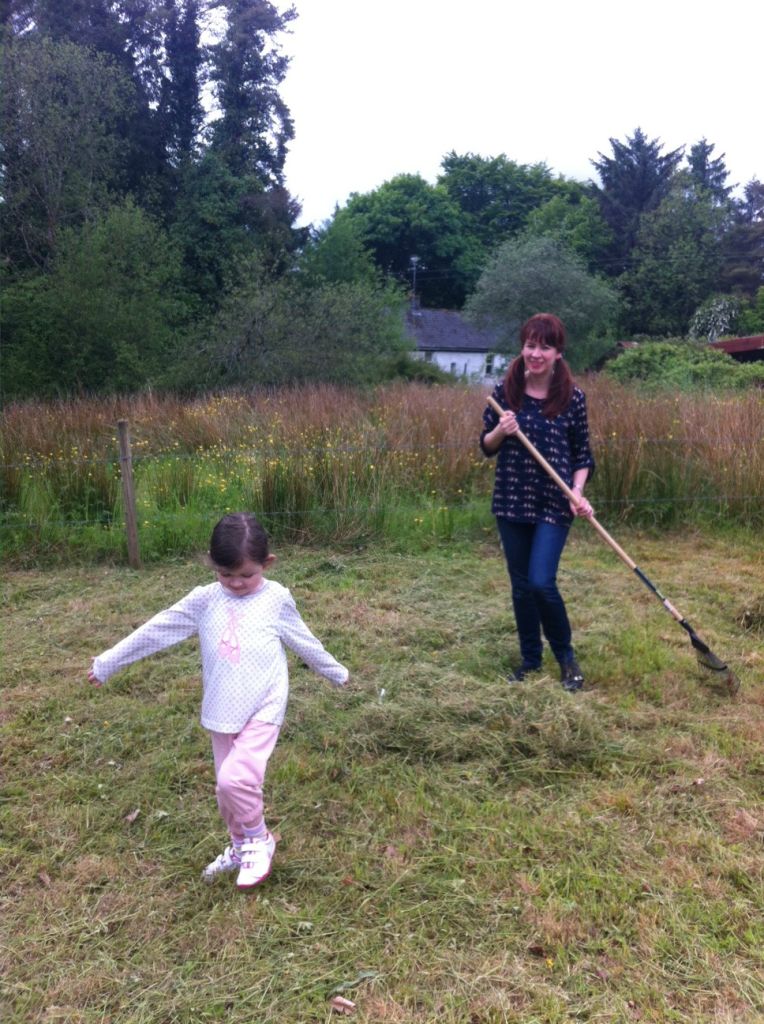 I took a break from the raking (any excuse) to root out my solar lanterns and hang them up…so exciting : )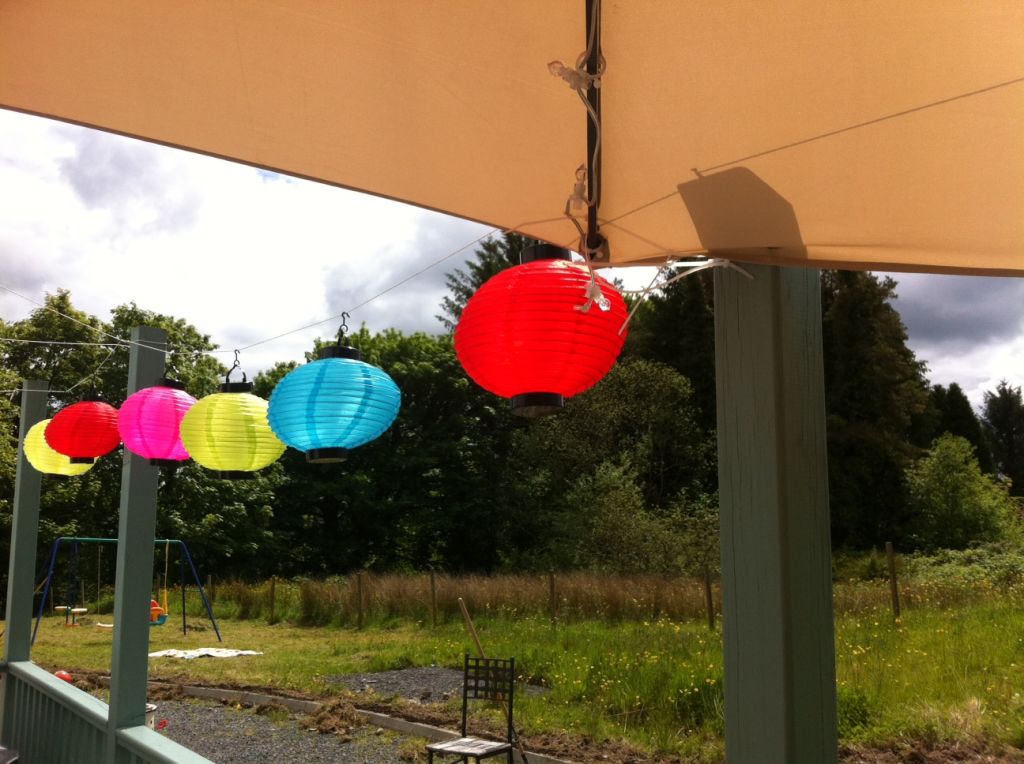 Adrian moved on to flower and vegetable beds and the girls picked chives from the herb bed for our potato salad. As you can imagine they love this job.
Picking and eating herbs is fun and they know anything that grows here can be eaten safely no questions asked. Most of the time they don't like the taste (yet!) but the novelty keeps bringing them back again and again.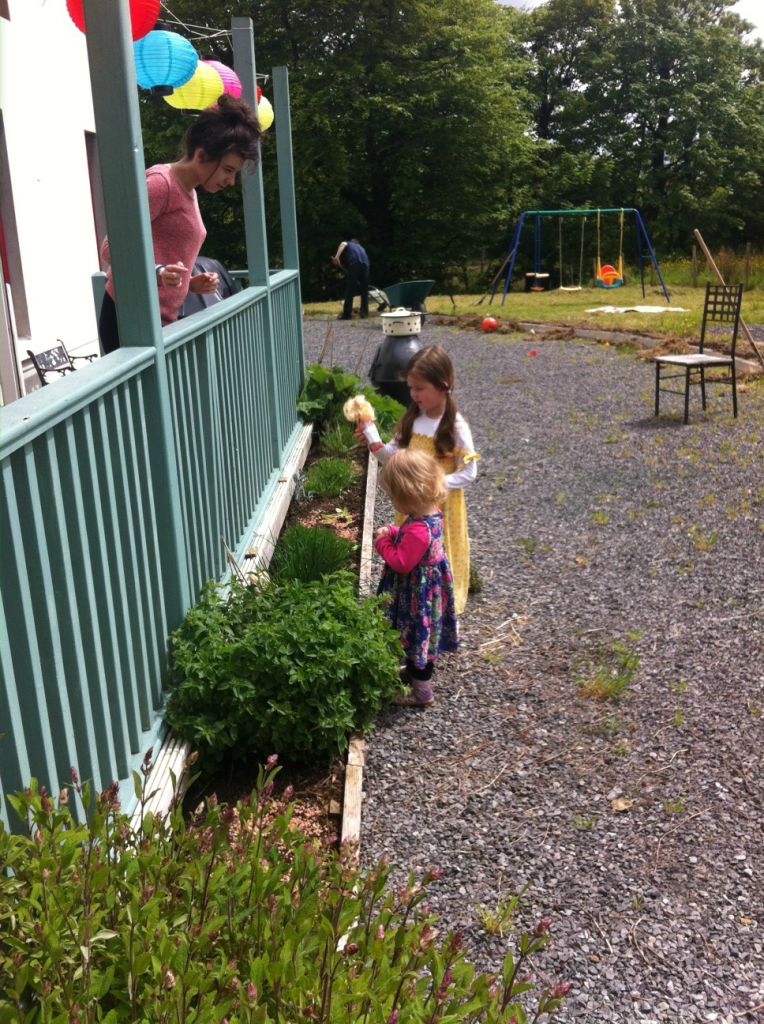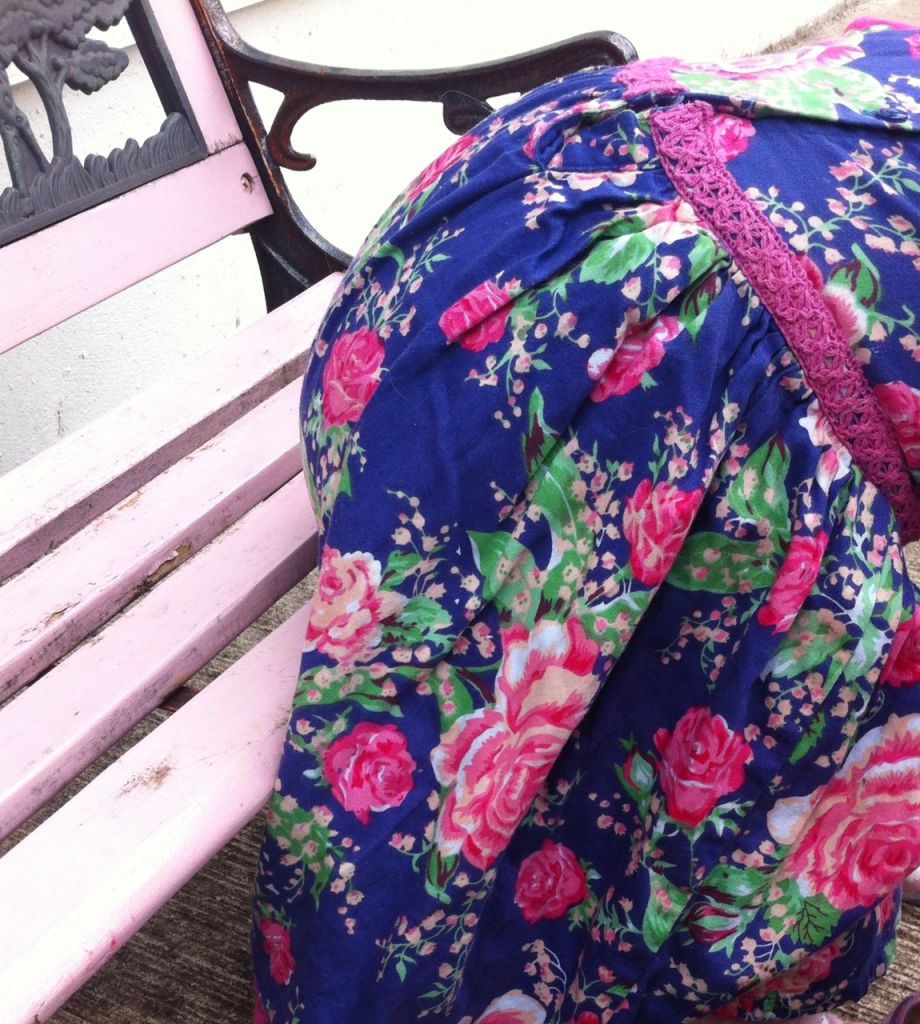 Suddenly like magic, everything is blooming mad. Like my lilacs…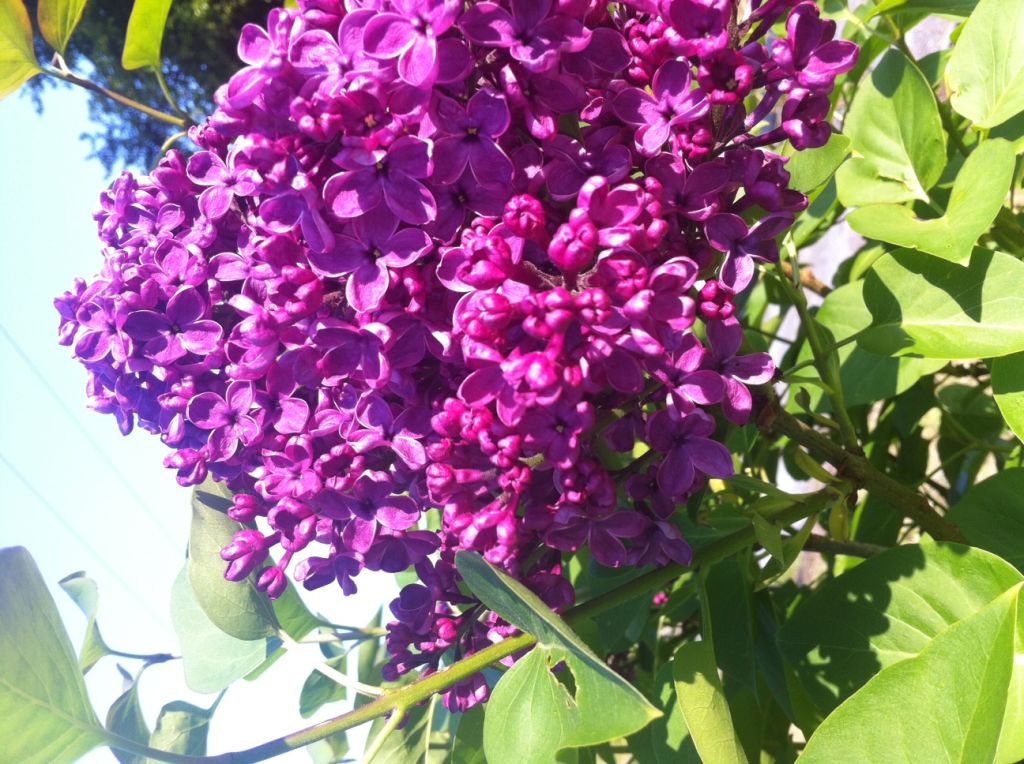 The vegetables in the green house too are flying it. The coriander and basil on the left here sprouted overnight. We also have sweet potato, tomatoes, peppers, celery, fennel, leeks, broccoli, spring onions, courgettes and god knows what else. So much food I'm losing track. Just the way I like it…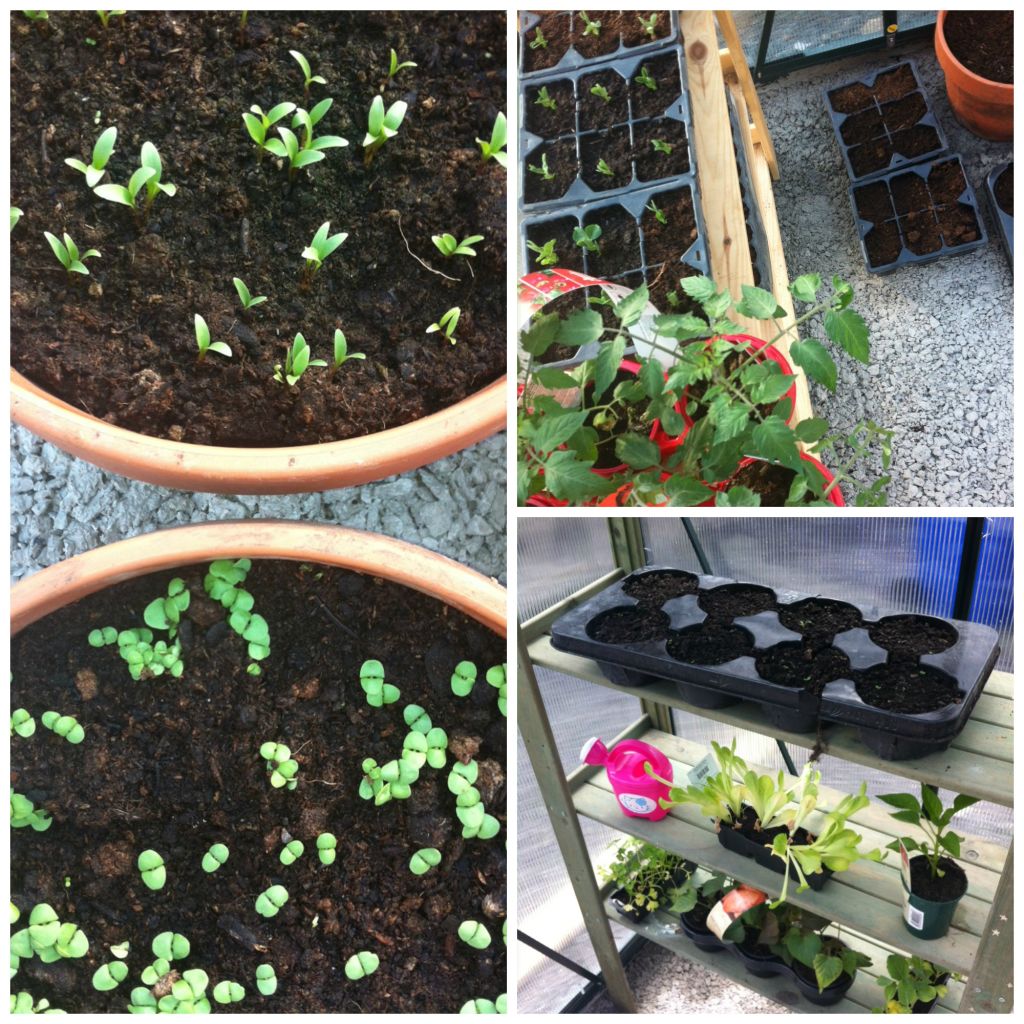 My boxes of seeds I've been collecting for a few years now finally got planted. They had best before dates of June 2015 so they should be alright but will they grow! Will be so exciting when they start popping up! I have a mix of wildflowers, red varieties and scented varieties, all different heights.
Of course I also love my buttercups in the wild places of the garden…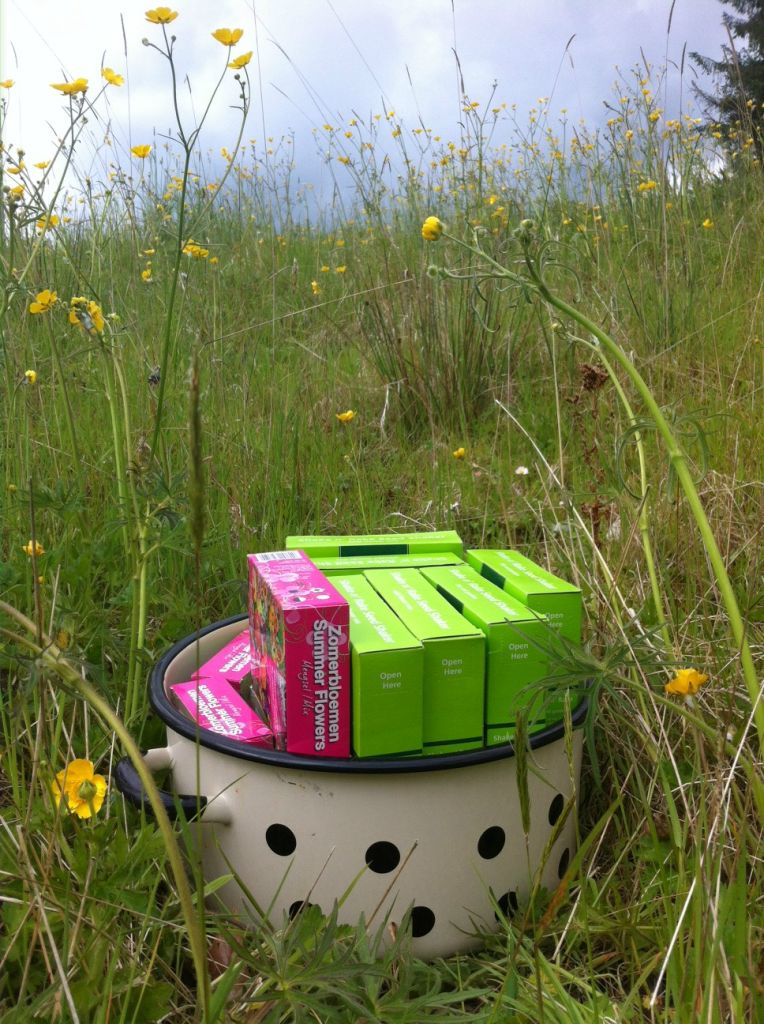 My white lilac smells divine and looks divine against that sky…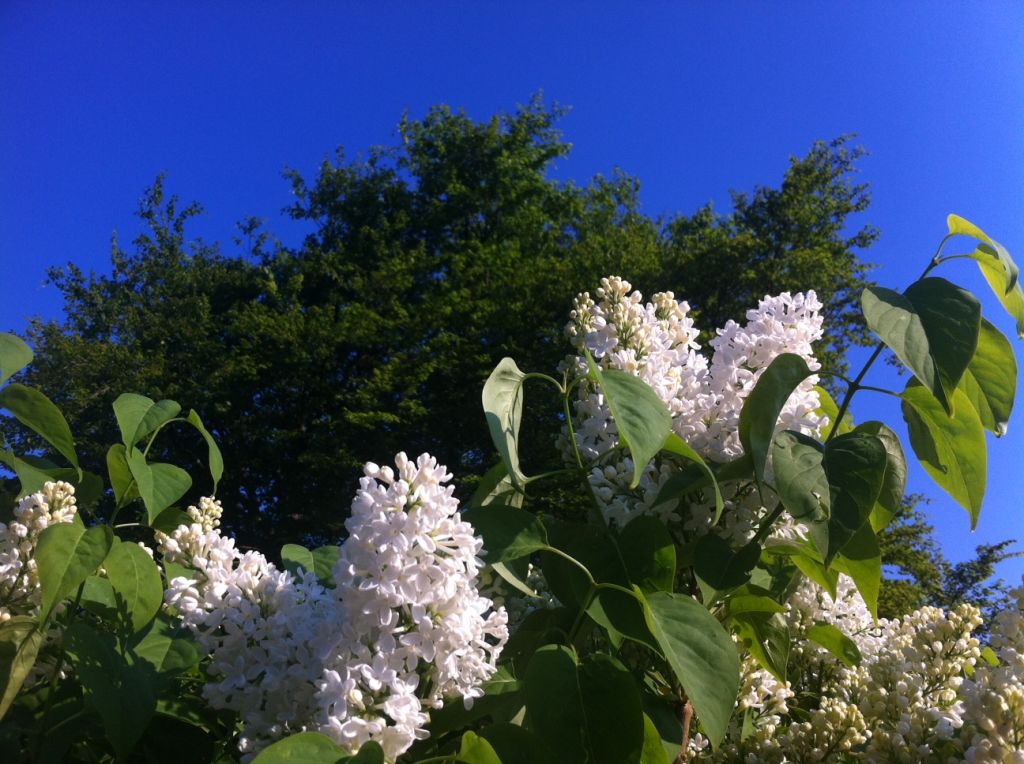 But nothing can compare with the beauty and scent of Whitethorn at this time of year. It grows wild everywhere..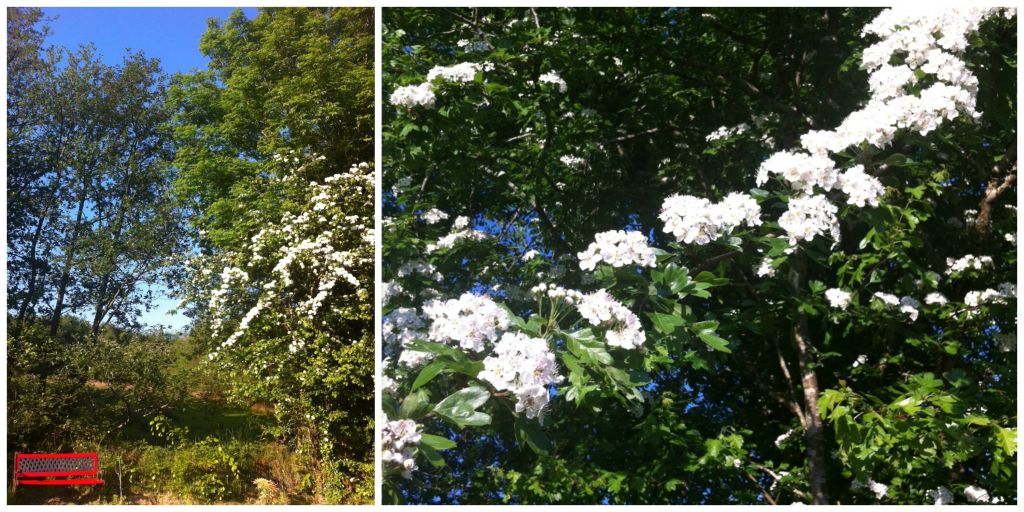 Of course we always have dancing at our house, whatever the weather…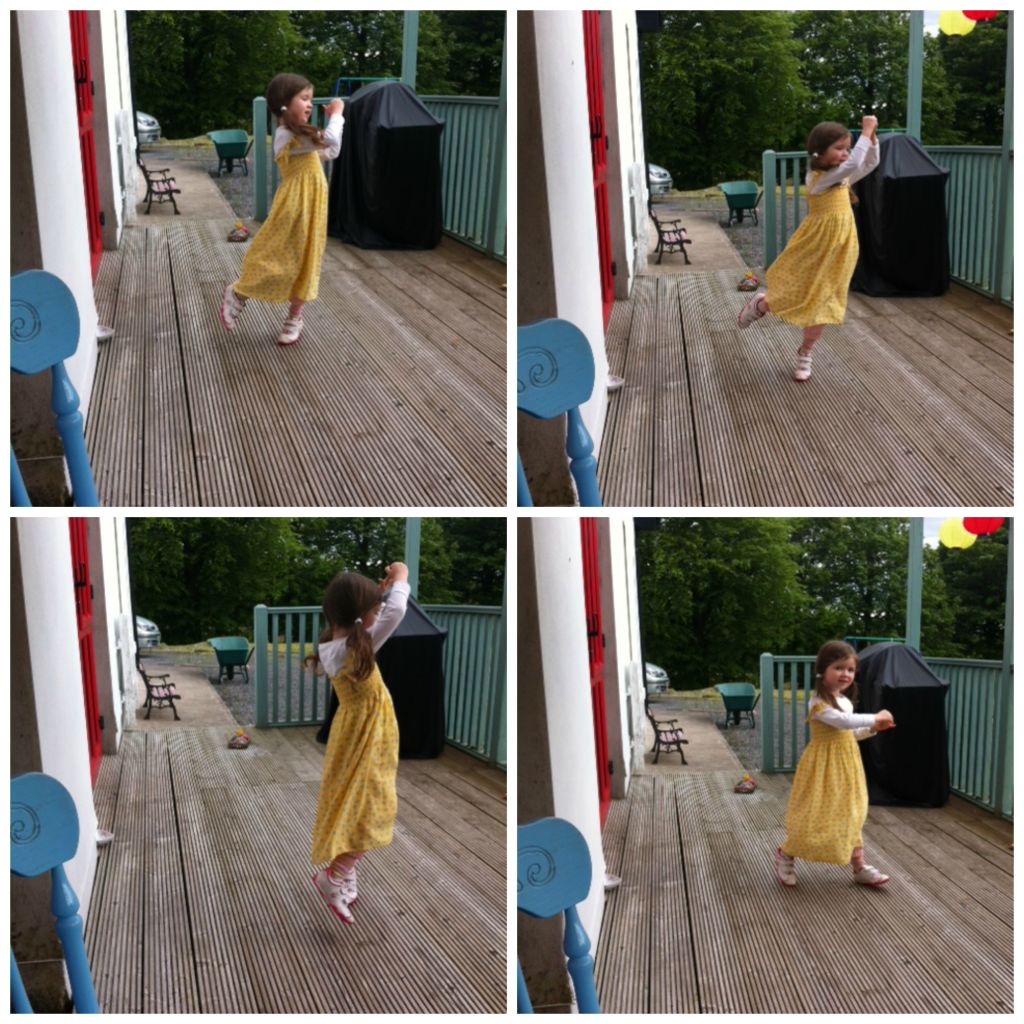 For the first time this year I was able to throw open all the doors and set things up outside. Saoirse was really excited at the prospect of eating dinner outside as were the grown ups of course. Sadhbh the youngest at almost two is too young to care but I think she enjoyed the added freedom gifted by the change in weather…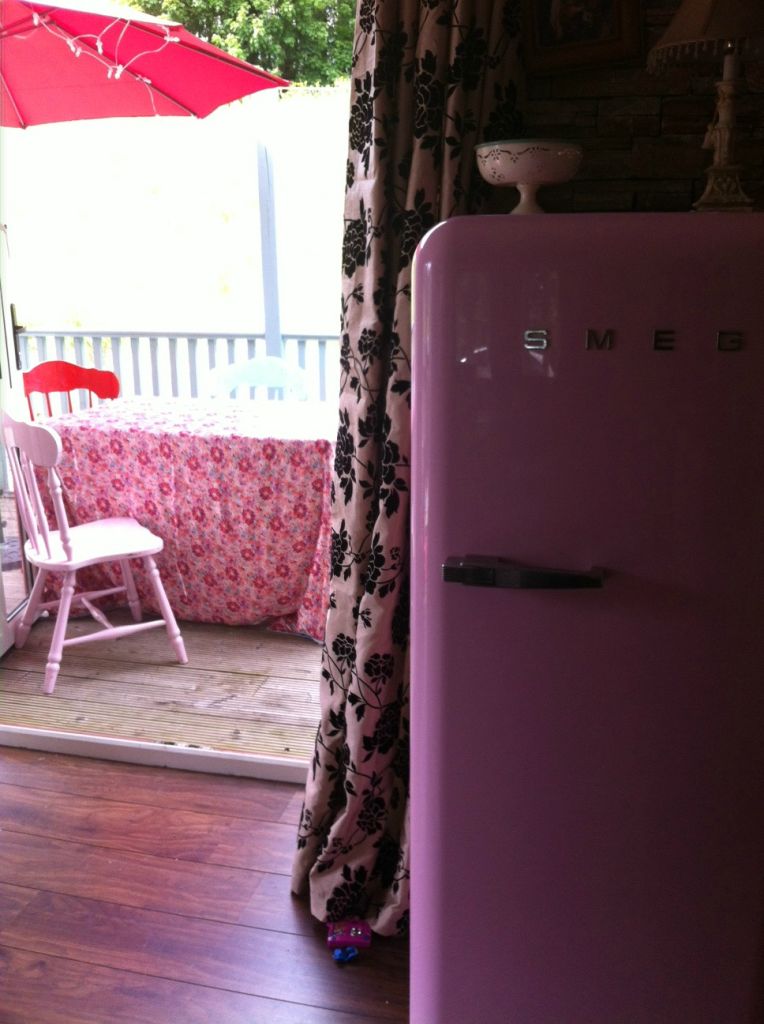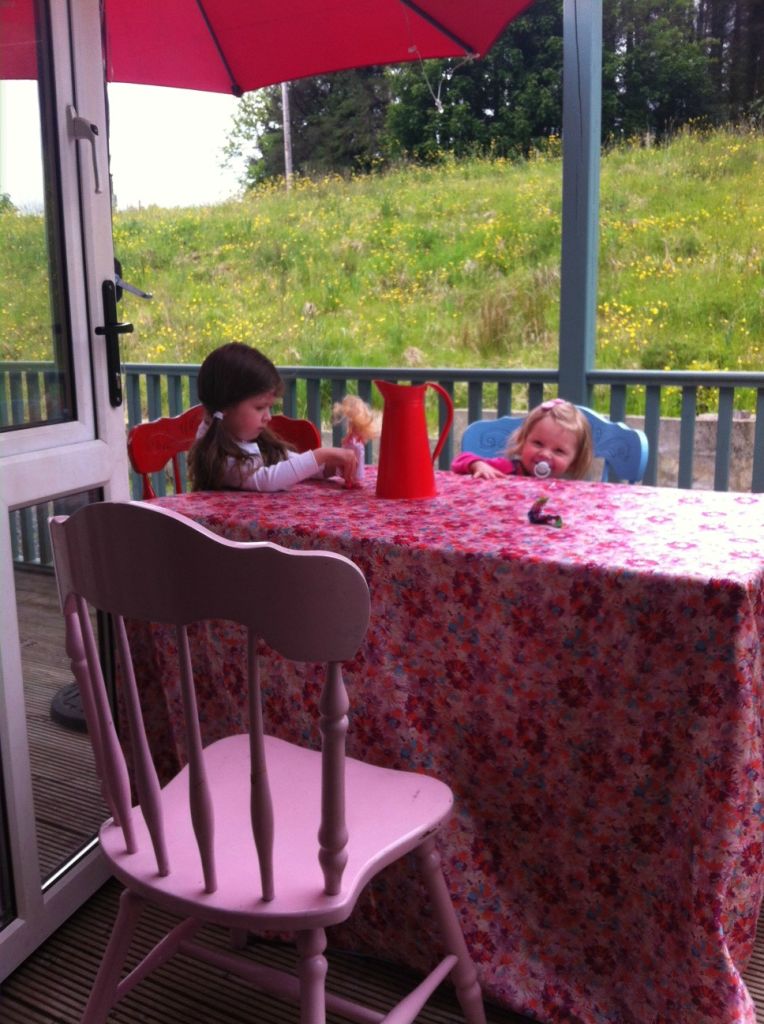 After a hard days work we enjoyed a simple dinner of potato salad and salmon in the evening sunshine and the smells of the fresh mown grass and newly turned earth, the lilac and the white thorn all around was heavenly.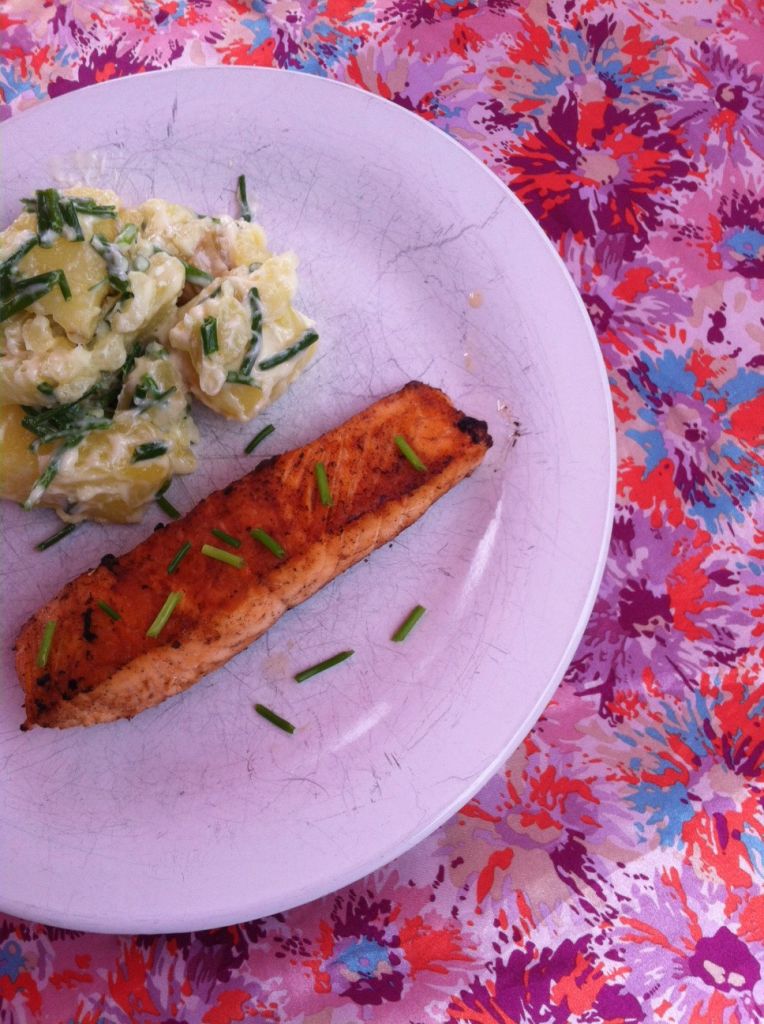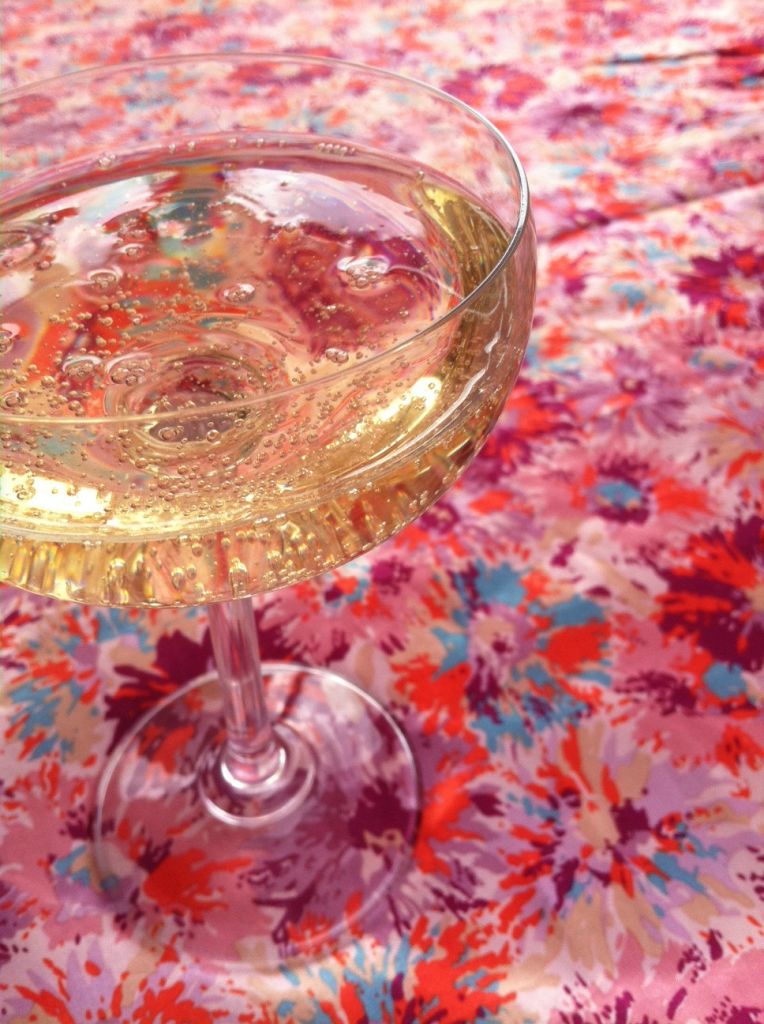 I could get used to this …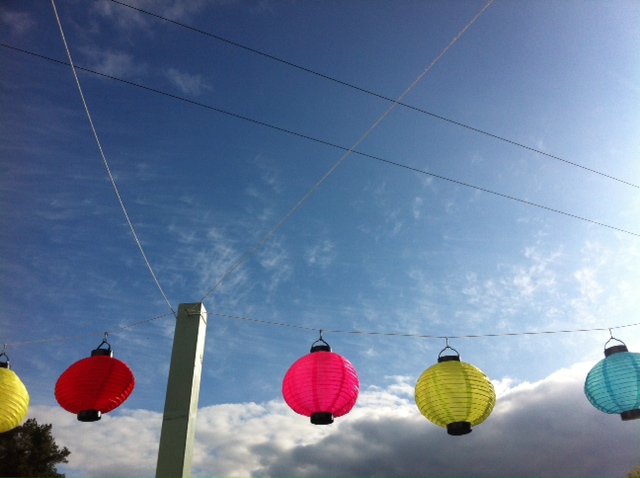 ---
---