Pasta with Roast Squash, Pine Nuts & Goats Cheese
Last night I really wasn't in the mood for cooking but still in the mood for eating and having to feed four other lovely people meant I had to come up with something, that's just how it works you see!
As luck would have it I found a lovely squash in the utility room, as you do.  God knows how long it had been there but it looked good and it got drafted.
If you've never cooked squash before then under no circumstances try to peel it unless you have really amazing knives and herculean strength  because it's impossible ok!
This is what I did…
I cut the squash in four lengthways, scraped out the seeds and stringy bits and put it on a baking tray with some garlic, salt, pepper and a good drizzling of olive oil.  I baked it at 200 for 40 minutes…when its roasted the skin comes away easily
This bit is optional but while the squash was roasting I toasted some pine nuts (you could use walnuts either just crush them a bit first) on a dry pan over a medium heat.  WARNING do not take your eyes off the nuts because they will burn, quickly, badly, and before you know it!  I've a big world of kitchen disasters behind me : )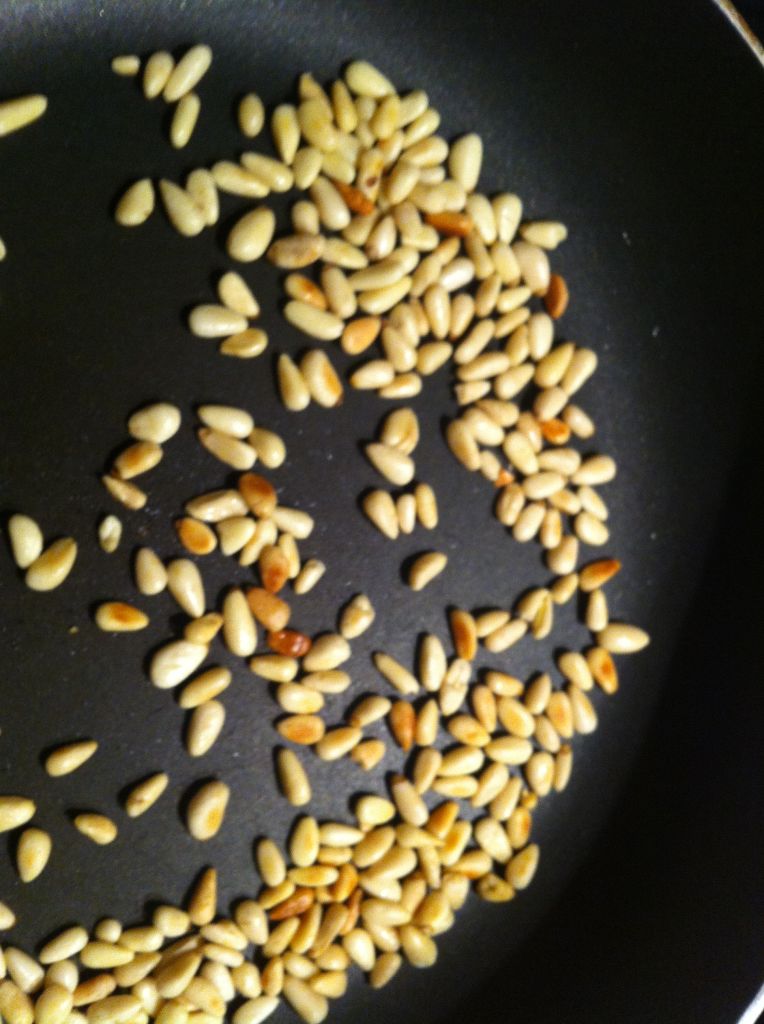 Aside from this all I did was boil some pasta so very easy to manage.
To serve I stirred my chopped roasted squash with buttery seasoned pasta and a soft goats cheese (or feta cheese) and sprinkled the toasted pine nuts on top!  Absolutely delicious…
The combination of the garlicky roast squash and the creamy cheese in particular was heavenly.
Bacon would be a really amazing addition to this dish too if you have it and of course you could make this with just the squash… or just squash and cheese…
If you like a bit more flavour and kick you could also add some chilli flakes to the squash before roasting…
By the way this is my favourite cheese at the moment, its a soft French goats cheese from Lidl, really creamy and delicious…Have a lovely weekend everyone : )
---
---