Photo Shoot for Ikea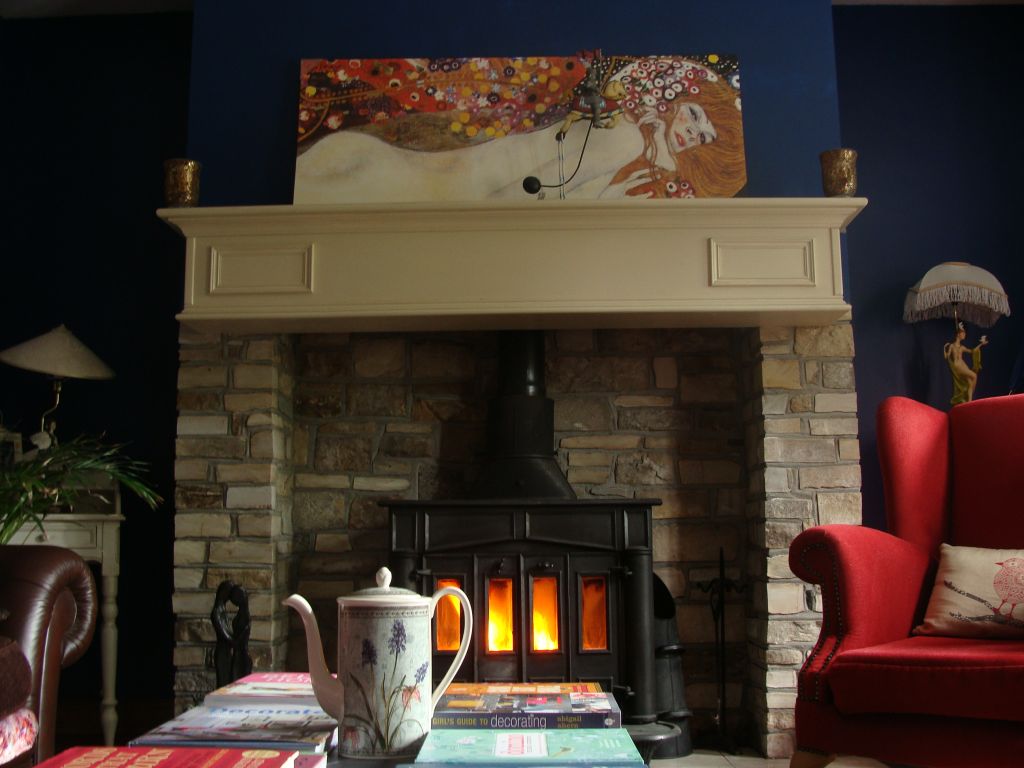 Hello friends, happy Sunday to you. As you know, a few weeks ago I was contacted via the blog by Ikea. They wanted to know if I'd be willing to showcase the house in their online magazine for their 'House Call' feature.
I said yes of course and proceeded to intensify my already begun clean and clear out of the house, the biggest one since we moved in. I've been feeling the need to simplify and streamline everything so the Ikea challenge came at just the right time plus a deadline!
So last weekend was spent styling and taking photographs, an interesting and exhausting experience with I'm pleased to say fantastic results. For one thing the house is so clean plus as an exercise it forced me to look around with new eyes and make some changes I might not have made otherwise.
On Monday I sent everything off, photos plus questionnaire/interview. My contact Helen then came back to say she was recommending the house for one of their professional shoots, an even better compliment, so fingers crossed. It will be months before we're featured in 'House Call' and even longer if we're selected for the glossy pro shoot but in the meantime Helen was telling me they find it really hard to find houses in Ireland so if you have a fair selection of Ikea products in your house she would love to hear from you. Her email is localhomes@ikeafamilylive.com. Tell her I sent you.
You can have a browse through the magazine by clicking HERE.
I'm planning to put a whole house tour feature on the blog soon complete with never before seen nooks/crannies/rooms so keep an eye out for that but for now here's a selection of photos we took last weekend. Have a lovely day, chat soon 🙂
Our Home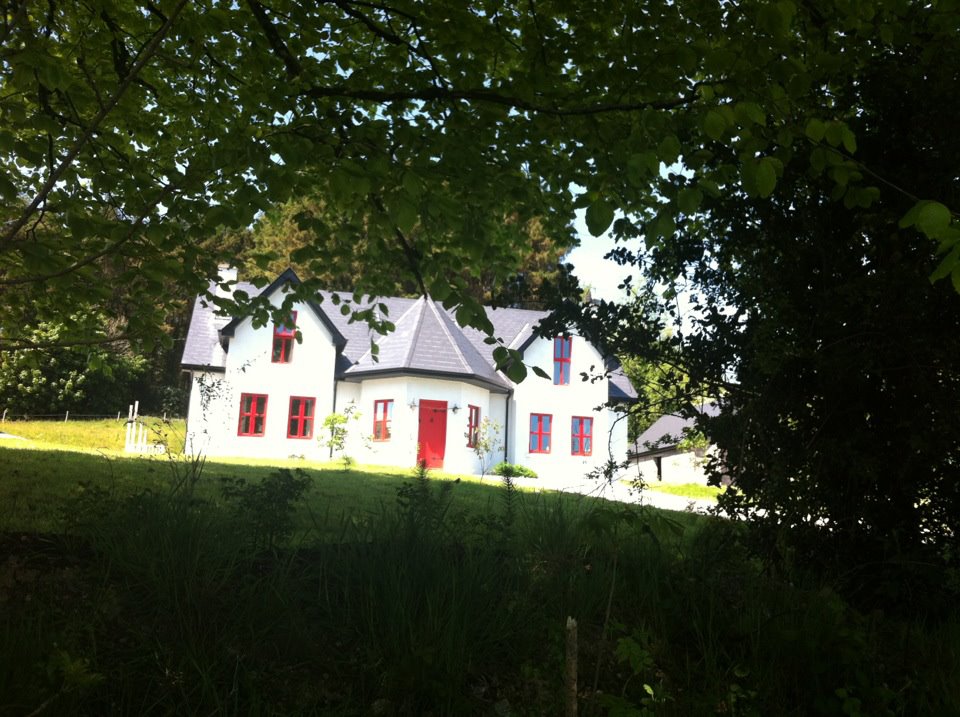 The Hall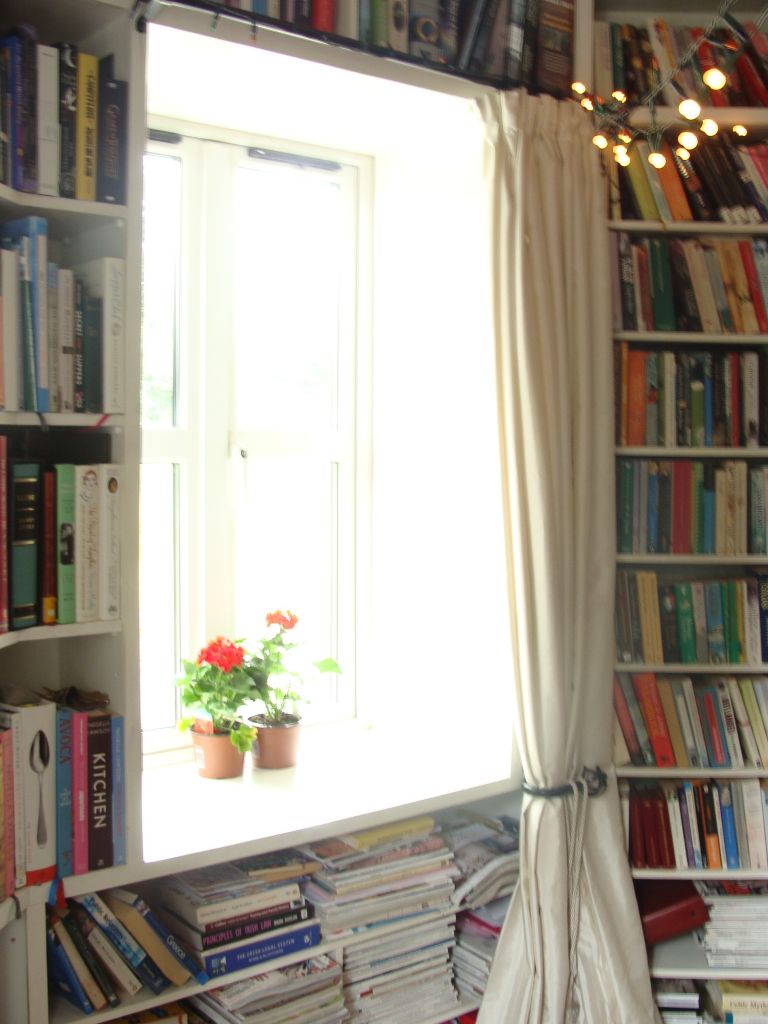 Large scale light plus globe lights over the bookshelves and some of our photo frames are from Ikea. Also on the wall, an original print by artist Sandra Vernon, an original art work by Stephanie Fryer, etsy prints in Ikea frames, a canvas from Heatons and a portrait of my daughter Shaylyn by an Italian street artist…plus a gun. There's a sword too just not visible.
Tip: Give your home instant character and personality by adding a gallery to any wall, large or small, in any room, large or small. Use a combination of children's drawings, photographs, canvas, prints, you name it.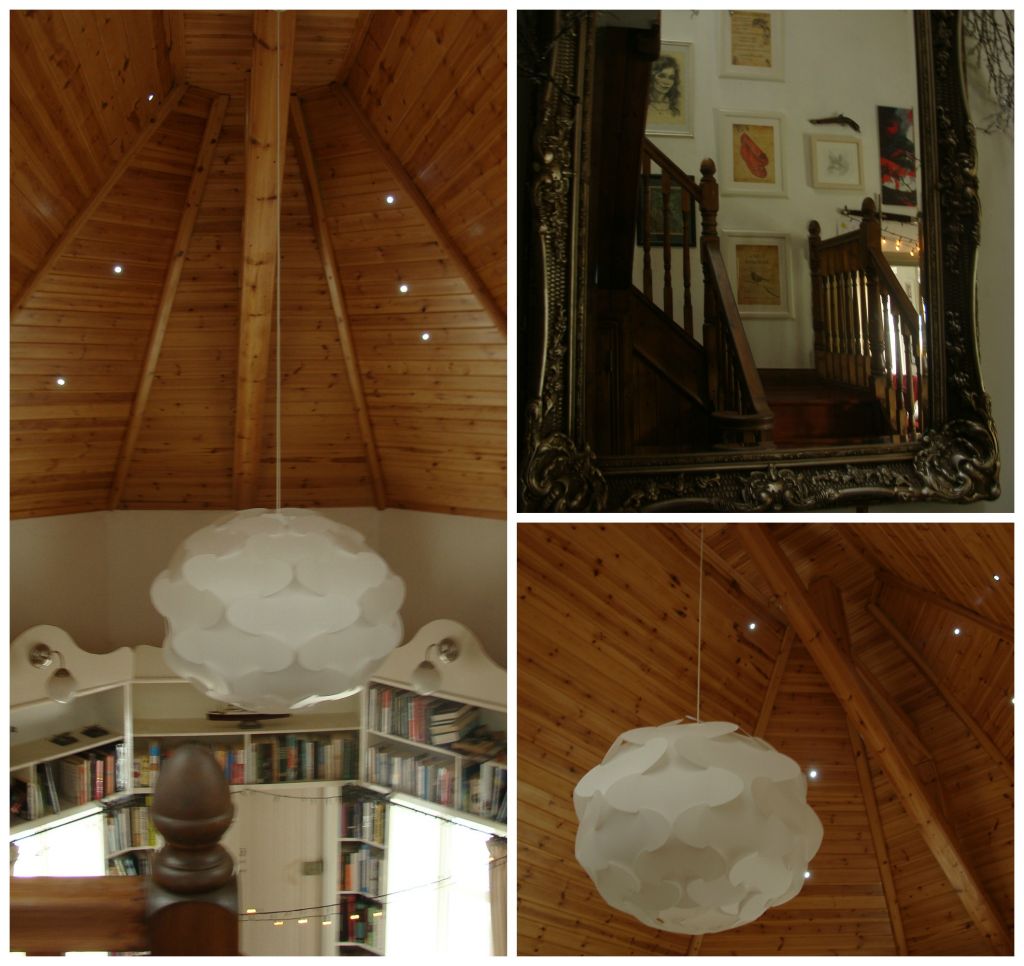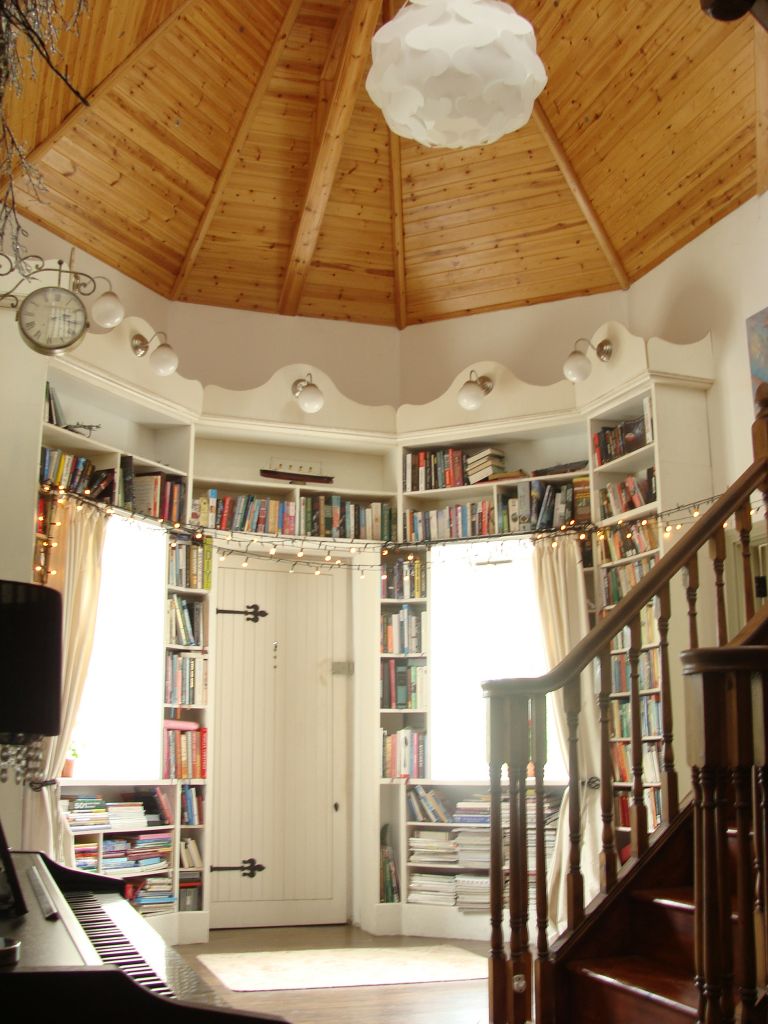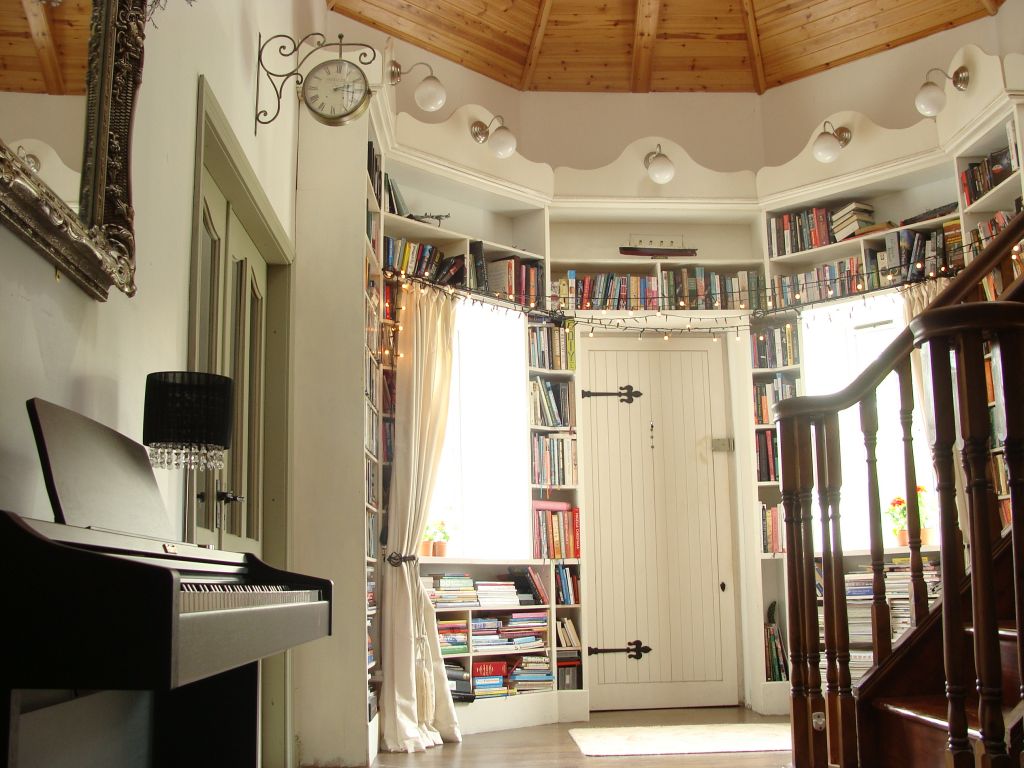 Map and light shades from Ikea. The small prints are from Mullen market 🙂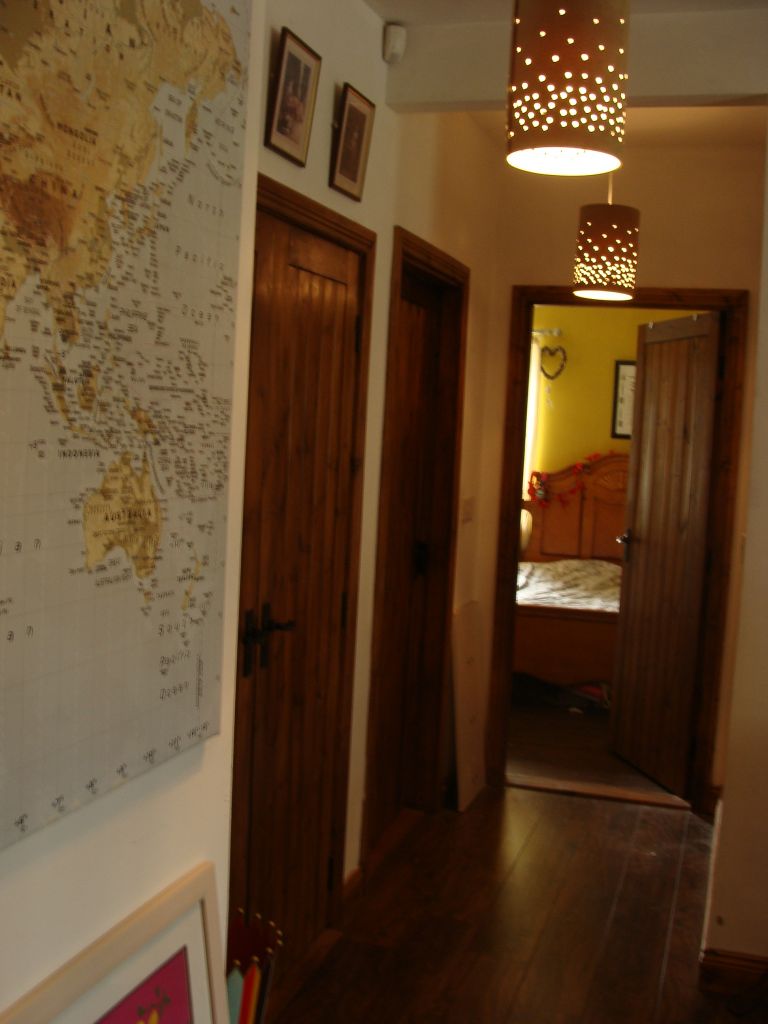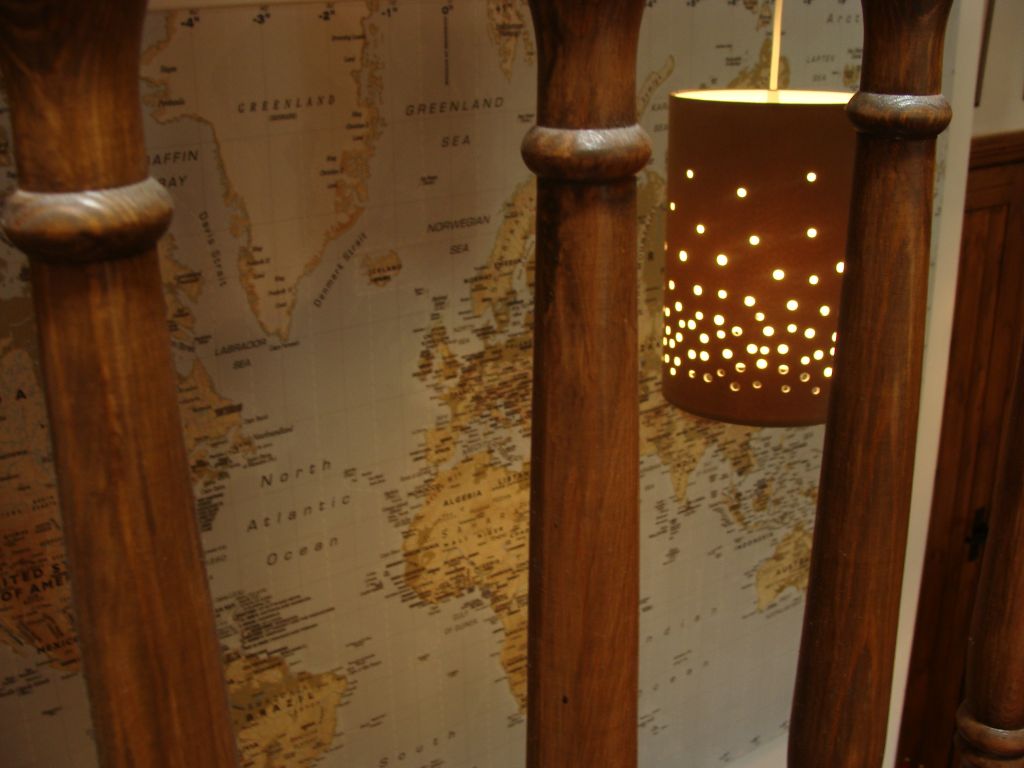 Salvage chairs painted by moi! I've a green one too somewhere…in the garden I think! 
Girls Room
Canopies, bedclothes, rug, lamp, mobile, circus tent, little table & chairs, wall duck and the smaller of the two beds from Ikea. 
 Kitchen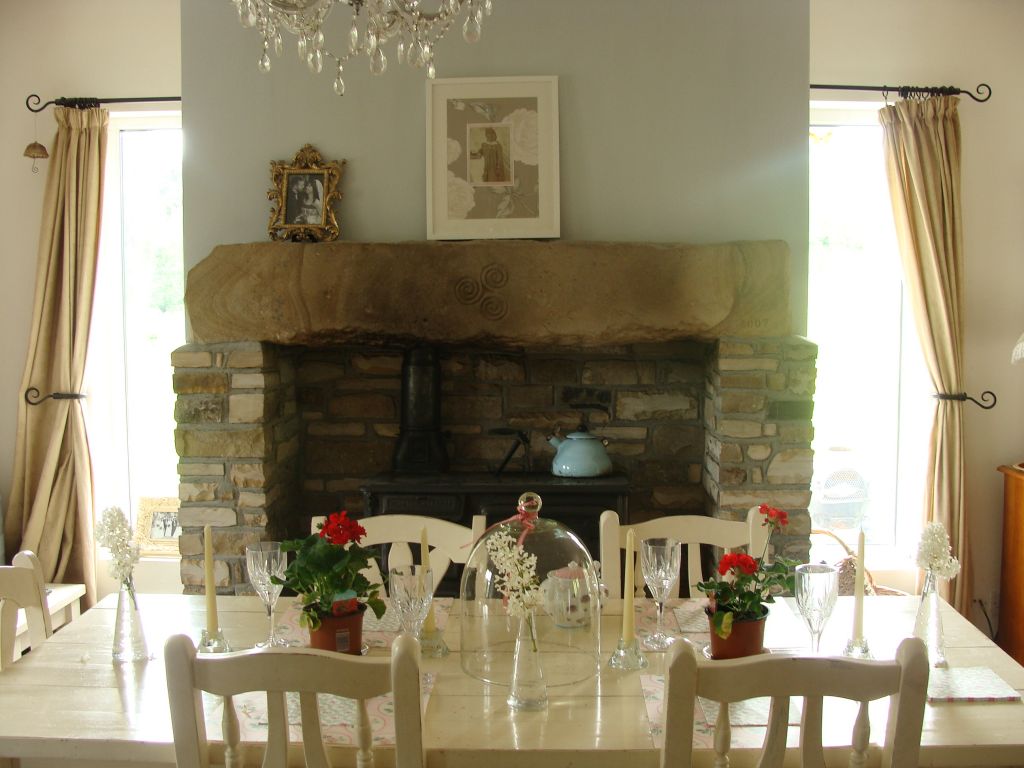 Place mats, napkins, candle holders and small glass vases from Ikea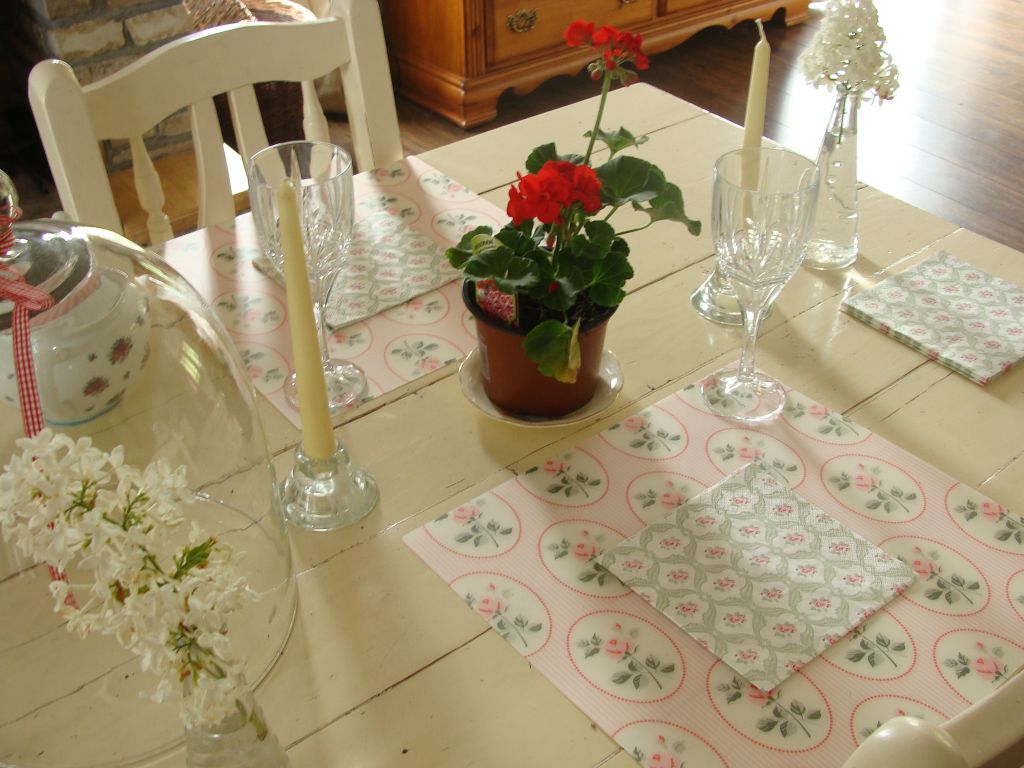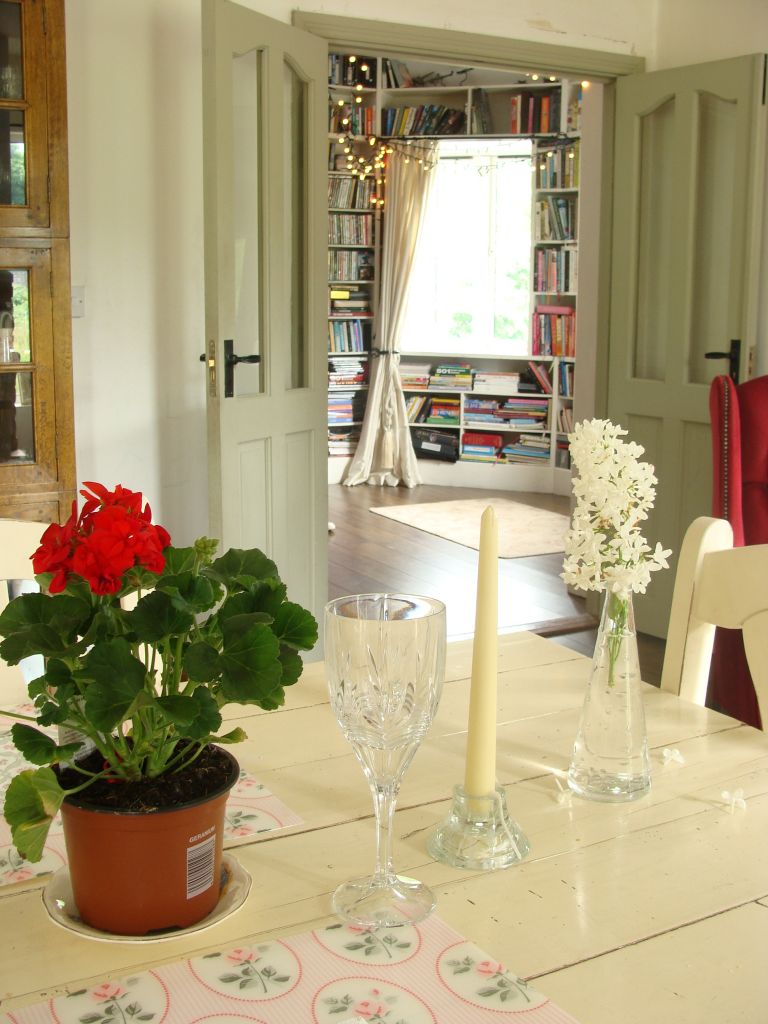 You can see where I was trying out paint colours here!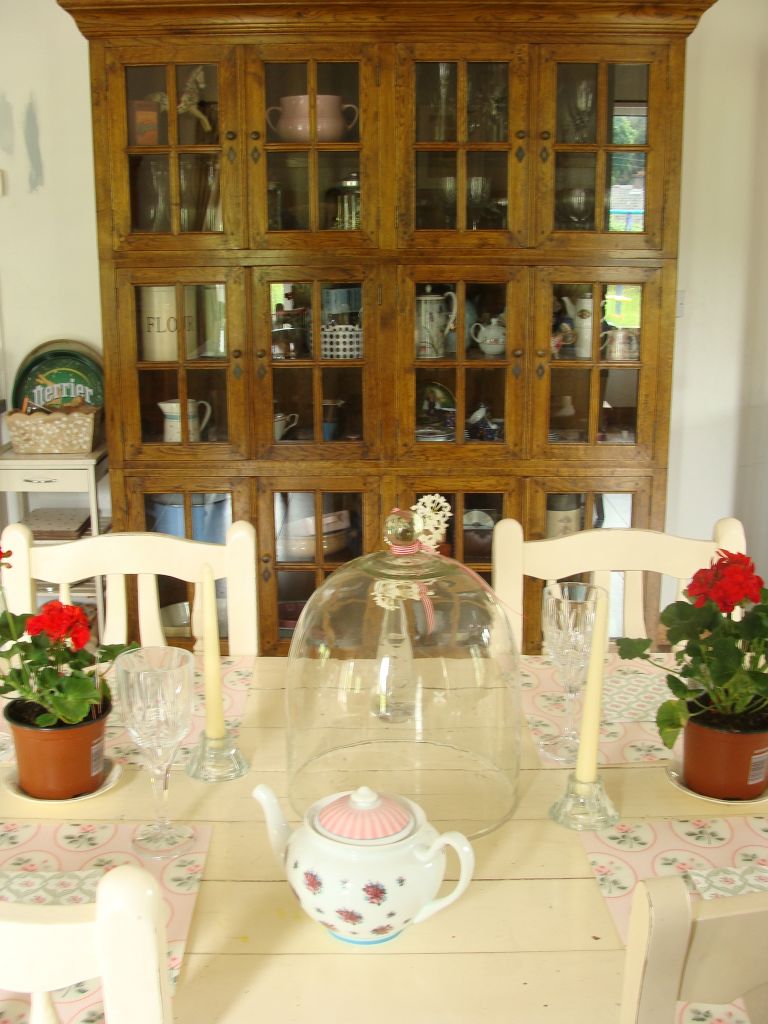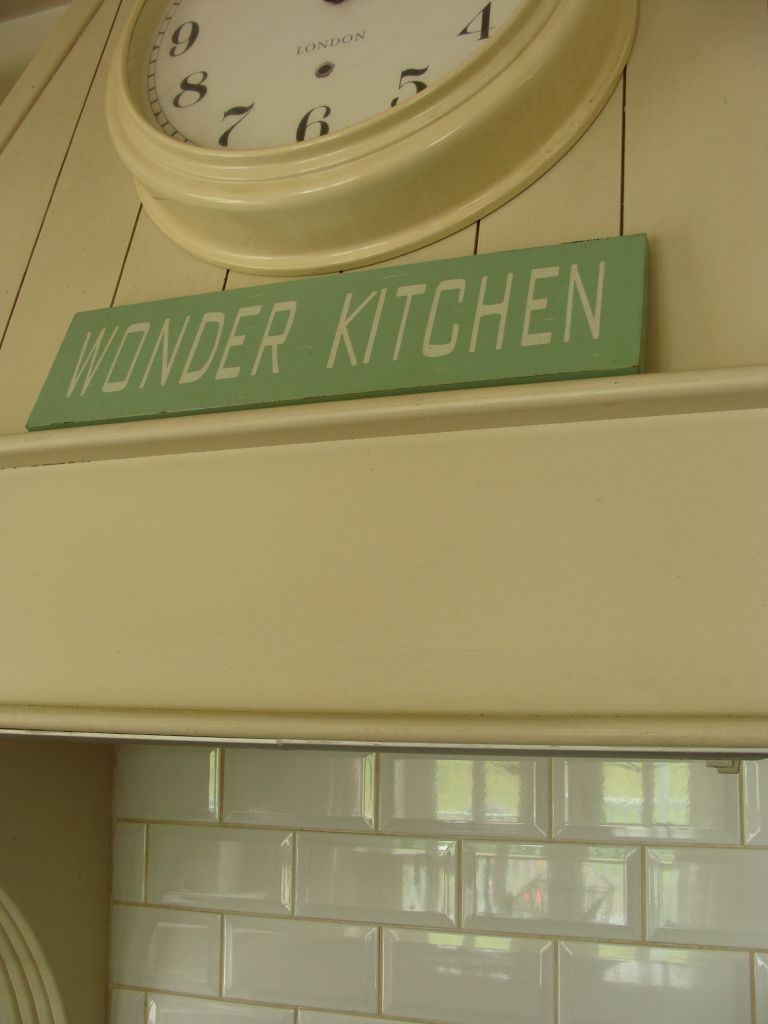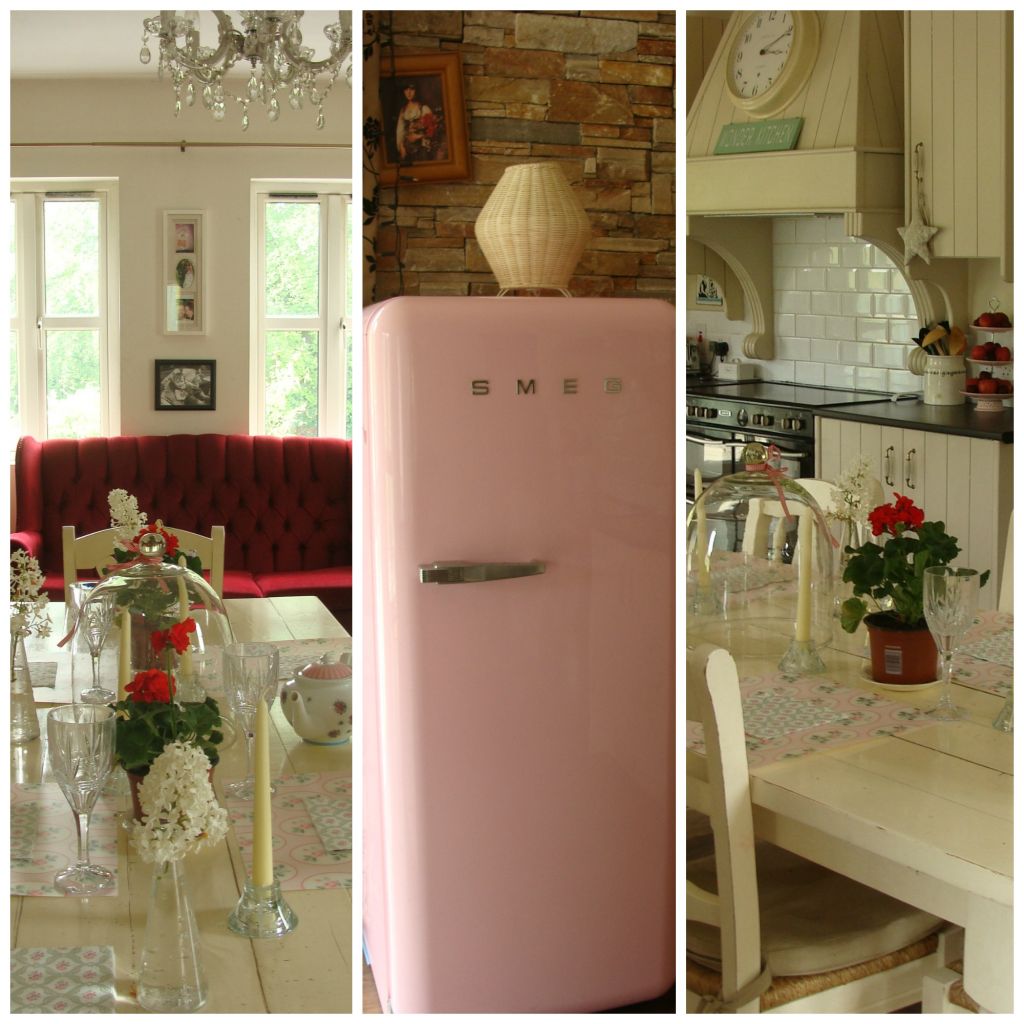 Sitting Room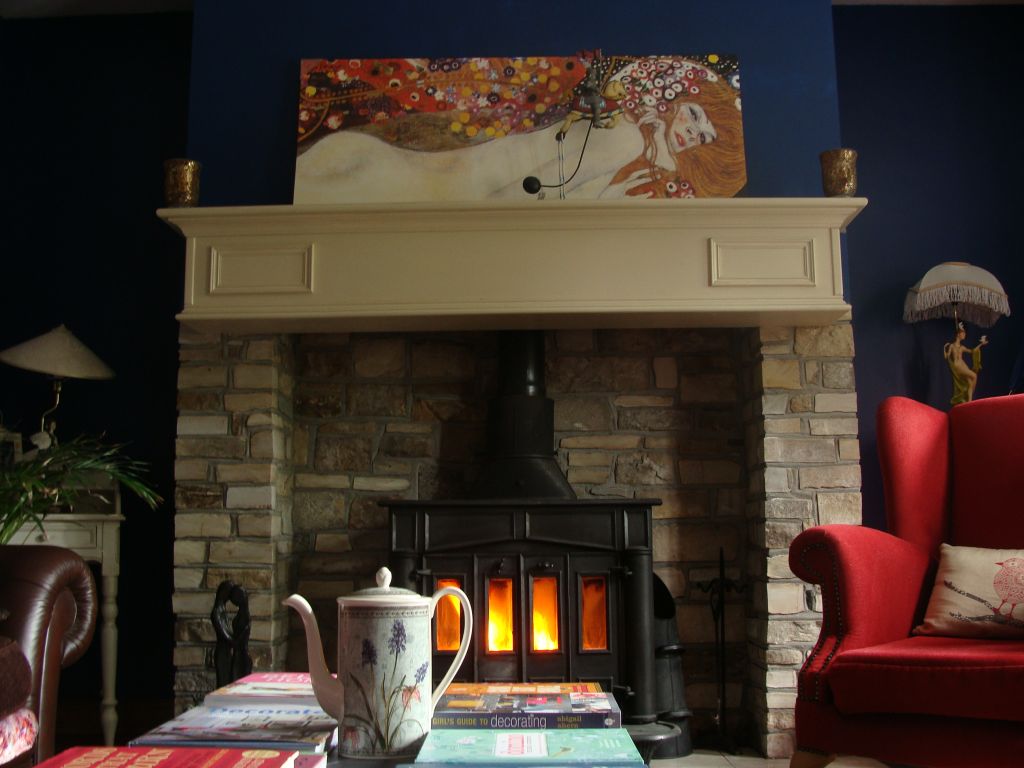 Klimt canvas over fire, white rug and grey desk under the window by Ikea. My vintage 'girl' lamps as I call them either side of the fire are from junk shops.
Photo of Saoirse and Sadhbh on the wall by Fiona McGuire Photography. Framed drawing below by Sandra Vernon.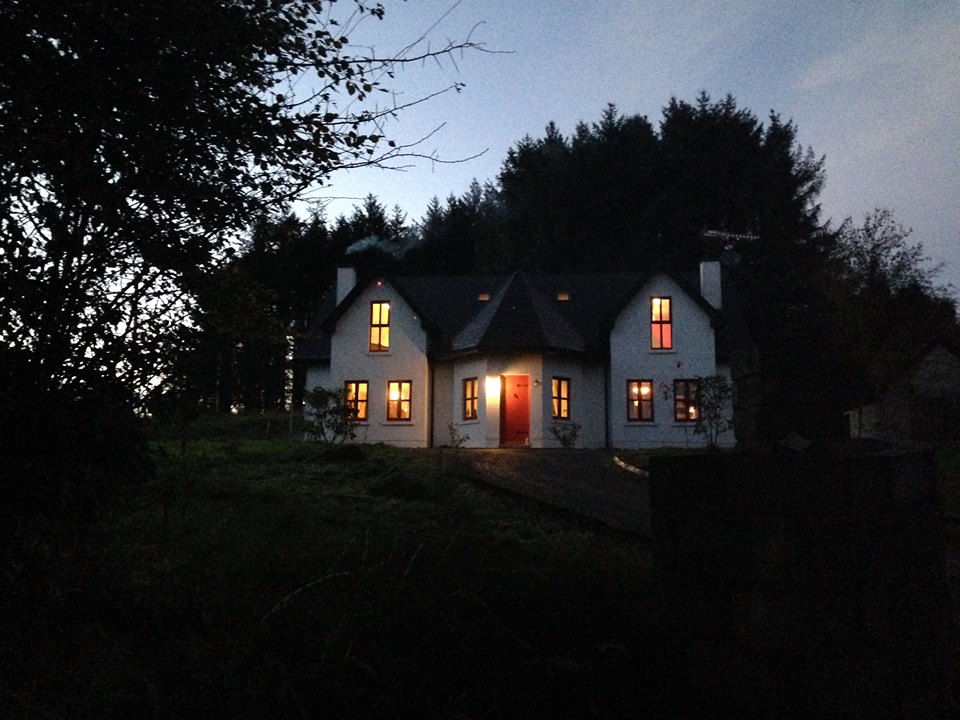 If you liked this post you might also like this one about our recent bathroom makeover, click HERE
---
---