Pork Chops with Plums & Chinese Spices
Hello out there how is everyone feeling?  If like us you've a house full of coughing, sneezing, poor sleeping and wheezing on your hands you might appreciate this ultra quick, easy and comforting dinner adapted from Diana Henry's book 'Cook Simple'.  You will need:
Pork chops
A punnet of plums, 6 to 8
5 tbsp of runny honey (nearly said hunny)
1 tsp each of Chinese five-spice powder, ground ginger and chilli flakes (or fresh chilli)
2 Garlic cloves, crushed (Diana uses 4)
Juice of half an orange (I use lemon if I don't have orange)
1 tsp white wine vinegar (I've also used red)
salt & pepper

1.  Halve & stone the plums.  Lay the pork chops in a shallow oven proof dish and tuck the plums around them.

2.  Mix all the other ingredients together and pour over the chops and plums turning everything around to make sure all sides are well coated.
3. Bake in a preheated oven at 190 C, gas mark 5 for 45 minutes until cooked through.  Serve with rice and green veg or salad.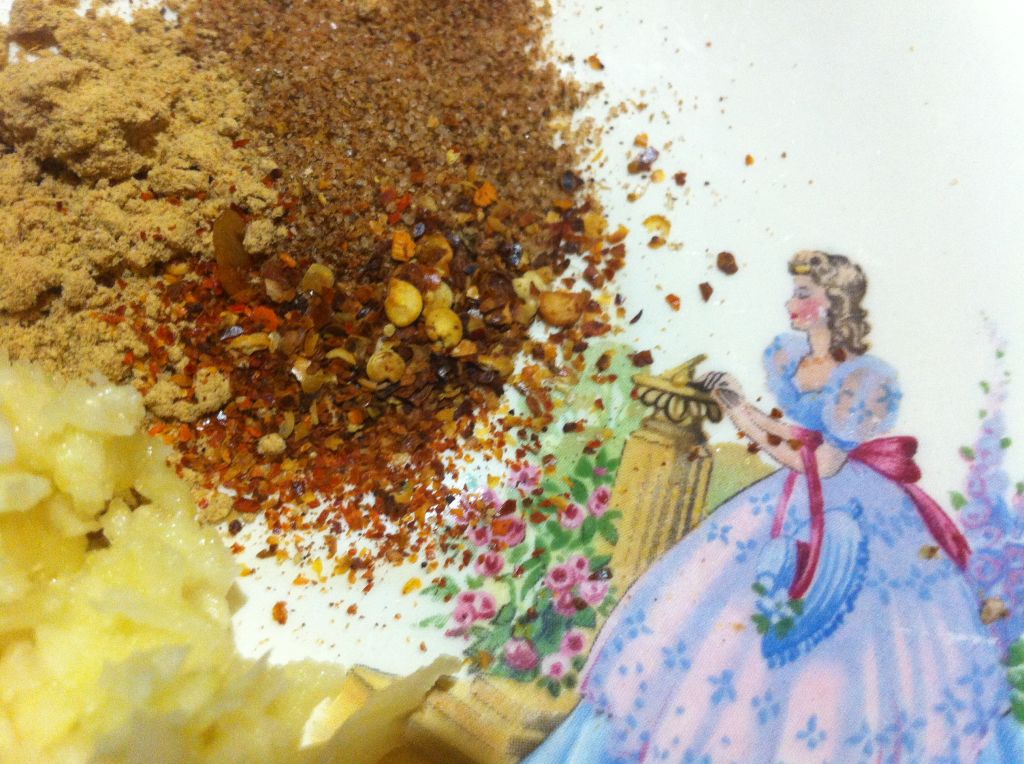 There now could you believe how simple that was?  My children love the plums mashed into rice though there is never enough of the lovely juices to please everyone. We always end up scraping the dish!
I think you will really adore the delicious aroma and flavours plus it leaves the most incredible warming and sweet taste in your mouth.  Everyone who makes this falls in love.
Now here's to getting rid of these colds before the toy show Friday night!  Any tips?
---
---