Easy Garlic Chilli Prawns with Pasta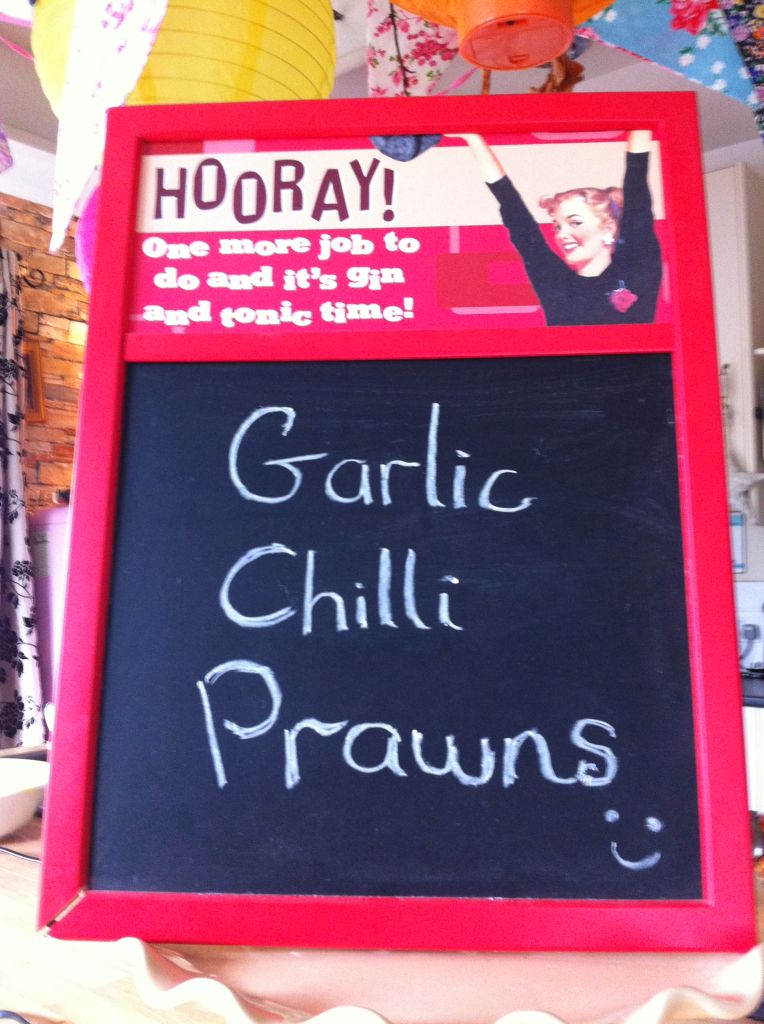 One of my favourite, simple and really quick fire dinners is…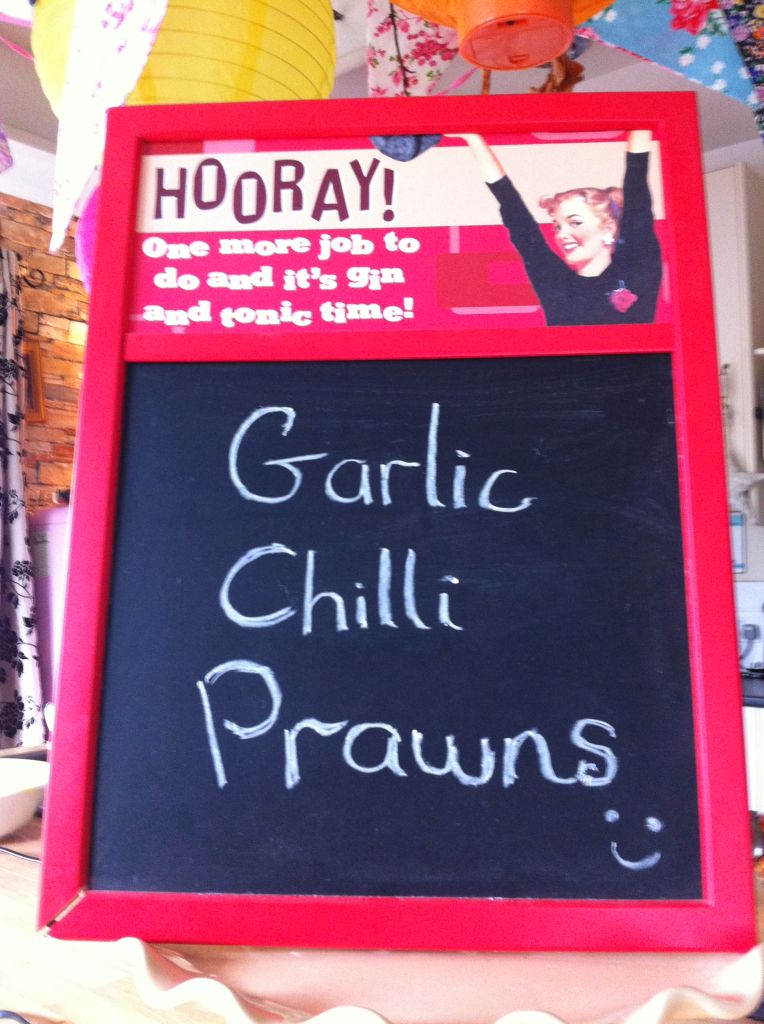 You will need…
A good splash, about 6 tbsps of olive oil
1 Packet of pre-cooked frozen prawns (I get mine from Lidl)
2-4 garlic cloves (depending on your own taste) crushed or finely sliced
Chilli flakes, again as little or as much as you like to suit your own taste.
1 tbsp of tomato puree or red pesto
A small glass of white wine
 Rocket or spinach leaves if you have it
Spaghetti/pasta or crusty bread to serve
Time:  10 minutes from start to finish (once prawns are defrosted)
Serves 4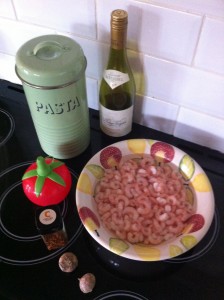 If you want to make this at short notice you can defrost your prawns by soaking them in cold water (as I'm doing here) for about 30 minutes  beforehand.  I've heard it makes them less sweet but I haven't found this to be the case.
Get your spaghetti on to boil and put the oil, chilli flakes and crushed garlic in a frying pan or saucepan over a low heat, the plan is to infuse the oil with those lovely flavours and not to burn the garlic!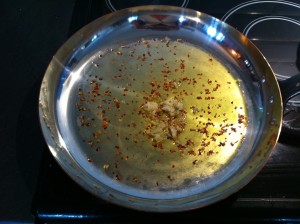 When the garlic starts to colour add your drained, defrosted prawns and stir gently but quickly through the garlicky, chilli oil (remember the prawns are already cooked so you want to keep them on the pan for a few minutes only)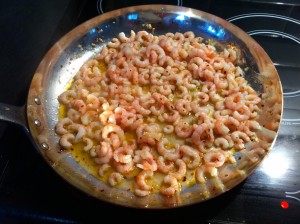 Add the tomato puree & stir (gently but quickly!) through the prawns..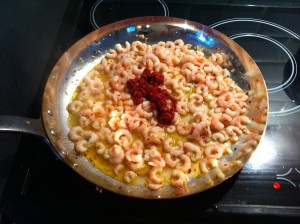 Add the wine and bring quickly to the boil..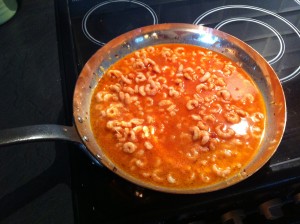 You can add your spinach or rocket now to wilt which is nice but I forgot and used it as a garnish this time instead: )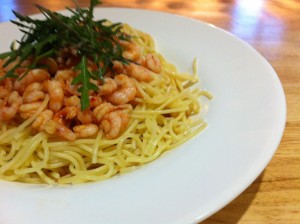 And that's all that's to it!
If you want to make it a bit more special you could use fresh raw prawns  which are a lot tastier (allow 2 minutes each side to cook and be super quick with the puree, wine and plating up stages!)  You could also stir in some cream or greek yoghurt at the end but I prefer without.
If you want to make it super healthy add a ton of spinach for the last few minutes, allow to wilt and serve.
Remember folks if your're new to cooking the secret to not having a melt down with this and a lot of recipes is to have everything to hand and ready to go so you're not flailing madly for bits and bobs as you need them sooo have your garlic crushed and your other ingredients lined up and stay calm!!!!!!
Enjoy : )
---
---