Ramblings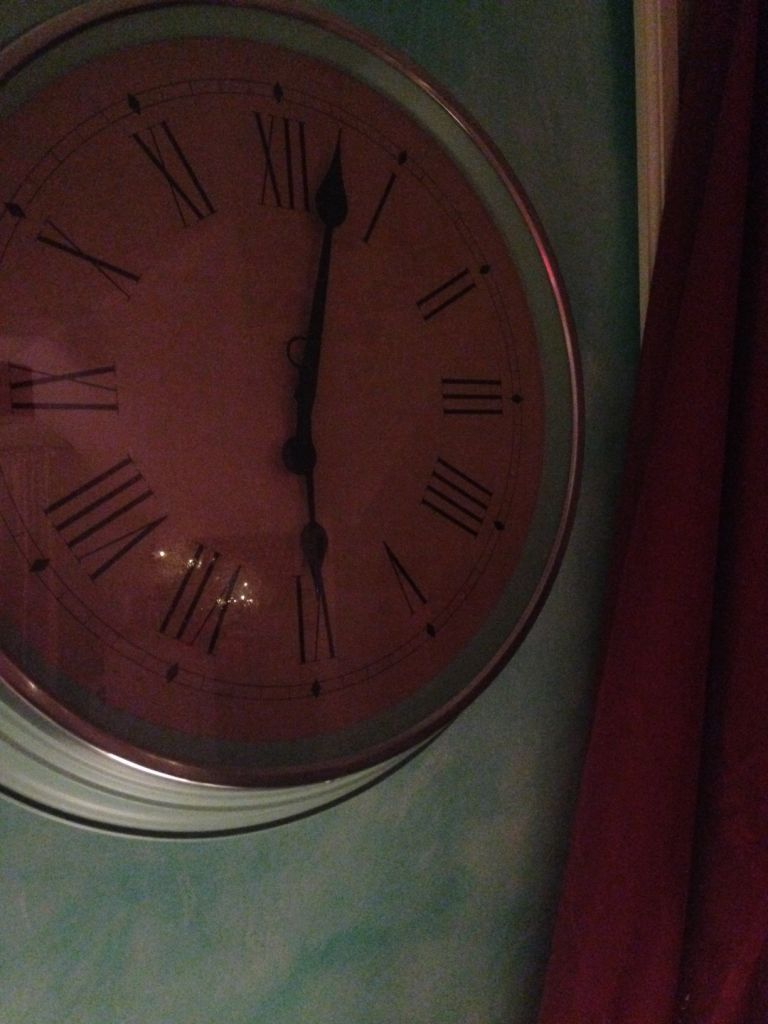 Hi all, I hope your Monday's going well. Mine is totally grand. The sun is shining, the child's in bed, my range is roasting, I had a mushroom and spinach omelette for lunch and as of yesterday I'm officially back writing for my book, 584 words on Sunday, 1,890 on Monday, YES! High fives herself.
I had stopped work on the novel over Christmas and was finding it hard to get back. Not for the want, not for anything that matters in the grand scheme of the book. I knew that if I could only get at it but the getting at it was the problem.
But lets not talk anymore about night waking children and dark mornings and getting back to work and school again.
Last week a great blogging rush came over me and really it was just a scapegoat, just a precursor. I said to Adrian, I said 'there's a great surge of writing about to happen, I can feel it building up.' 'That's great', he said.
Five days, five blogs later and Friday night I thought, oh god I just don't want to cook, I just can't take the mess, imagine hands and hair in air, lets get a takeaway, forget the rest. 'What? Even the spinach, asked Shaylyn?' I've been adding spinach to everything. Let's just say the takeaway, it wasn't heaven and food became my next obsession.
Saturday morning dark and early found me curled up with coffee and cookbooks, notebook and pen in hand, in a couch bound trip to other lands. Like 'The Arabian Nights' and 'Adventures of the Wishing Chair' and on the telly 'Saturday Kitchen'. I love 'Saturday Kitchen'.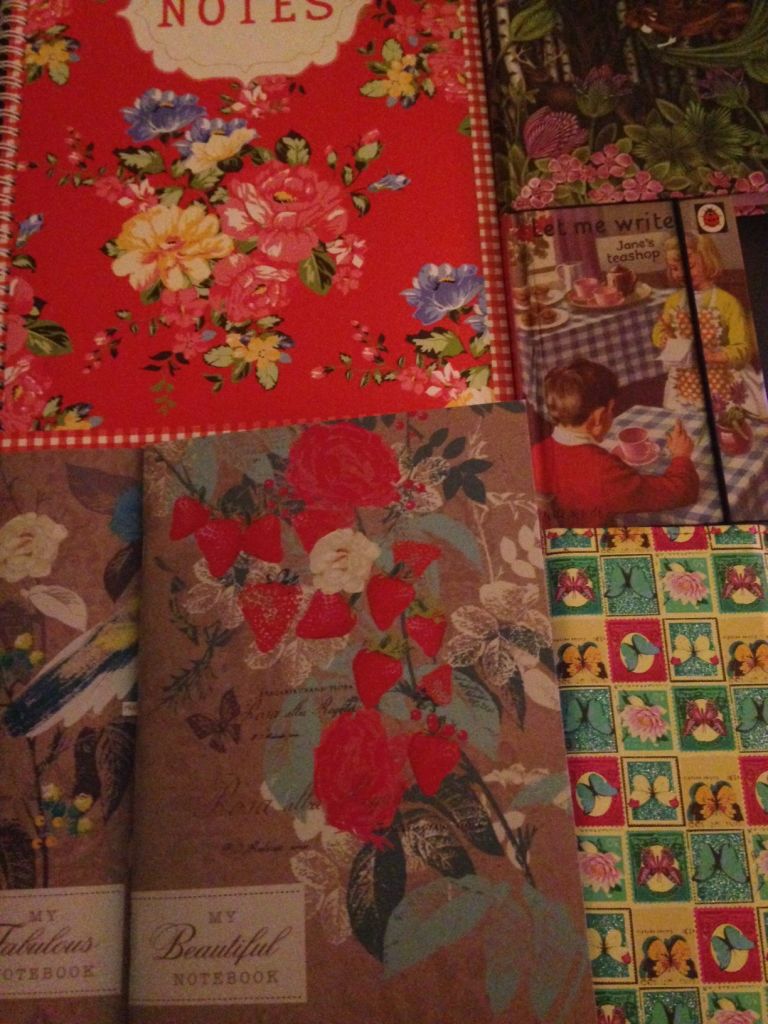 Did you know? You can take immense pleasure from food, even in winter, most important in winter. When your soul is about to collapse in a sadness, in a sun deprived madness, feed it, you must. It's your duty, as a warm and living being to nurture every soul, especially your own.
So with my list we headed off for Lidl, Carrick and after filling a brilliant basket we did something exciting! We went to the cinema, with the children, for the first time!
The five of us went to see 'Frozen' and do you know it was a brilliant experience, emotional. I was particularly struck with how Sadhbh loved it. She was completely mesmerised. 'Romance training, starts early and the little faces, well.
Home again and dinner looming I was going to make my 'Lemon Chicken' but was out of cornflour so I settled for my orgasmic 'Pan-fried Chicken with Fennel & Rosemary' click here served with buttery noodles. So unctious, so fragrant and mmmmm inducing.
While I was happily fainting the troops were watching people falling willingly off dive boards in one of those Saturday style programmes, 'Splash'? It's a dive challenge thing with young olympian, Tom Daly. Anyway they called me to attention for the Irish guy, Keith Duffy, a very great charmer. Soon as I saw him I said, 'It's no use, he's not a dancer!' He got through, but that was on account of being a charmer, chancer.
Saturday night in the navy room reading by firelight, winter delight and then to bed.
Sunday morning, very early, I got almost 600 words down at a struggle. I thought how great to be like Tom Cruise in, I think it was 'Minority Report?' To have every section in the air in front of me and be able to whoosh them about.
Or maybe, maybe what I need's the old way, paper, pen. Either way my book needs some untangling. I may yet print and cut up all the sections. Toast, pancakes, coffee, tea.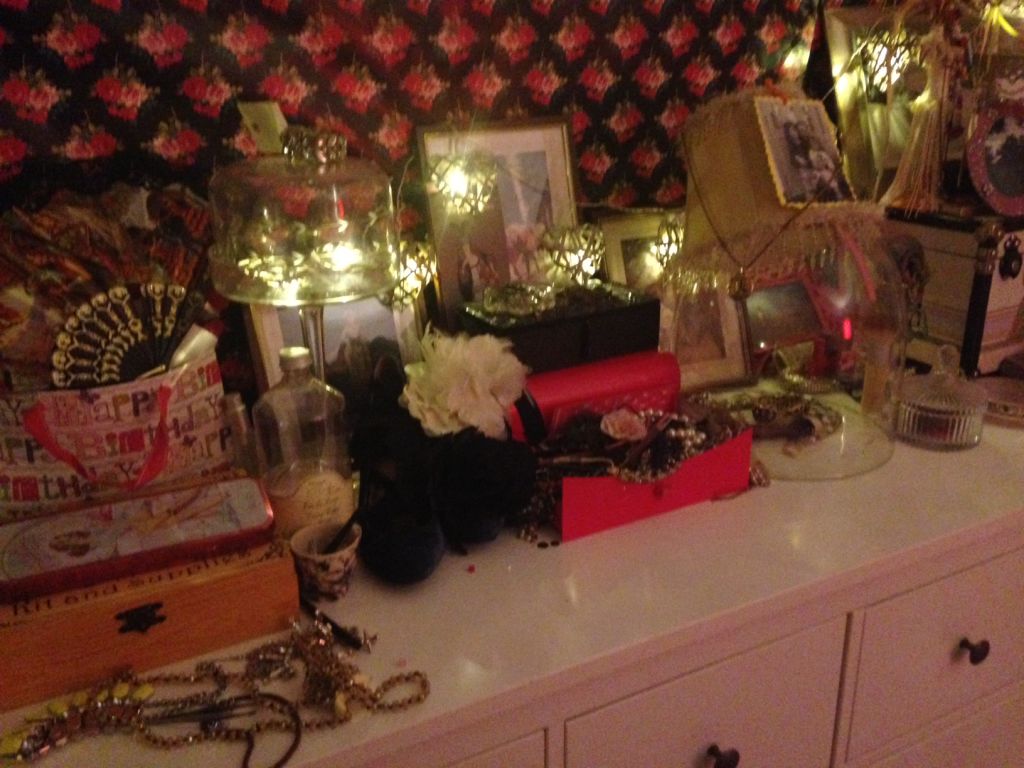 Tidying. The day was so dark and wet we decided to stay put but still restless we did a bit of a tidy. Once begun we found it hard to stop. I filled a box each of old broken jewellery for the children (treasure you know). You never would believe the pleasure that it gave. Jack Sparrow never had it better than my two smallies with their treasure.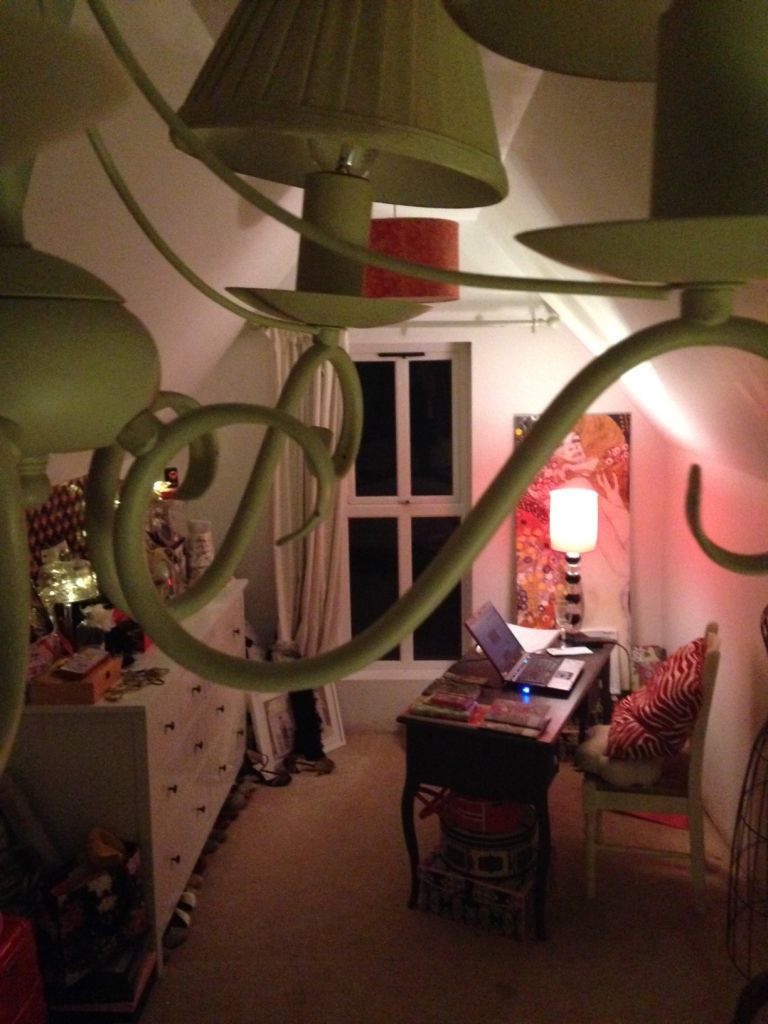 The room on track and time for sandwiches and tea and omg we need to get this stew on! While Shaylyn wrestled with Emily Dickonson, Adrian and I were chopping fools, steak, potatoes, carrots, peppers, onions, garlic, celery.
Toss the meat in seasoned flour and seal in a large hot, oily saucepan, add the veg soon as you can, add thyme and marjoram, add Guinness, it's good for you, two cans.
Top up with water to cover, boil then simmer, up to three hours. For more on this recipe click here. Oh believe me when I tell you, you will feel good, you will feel that all is right with the world when this is simmering on the stove. Season, eat, rejoice, repeat.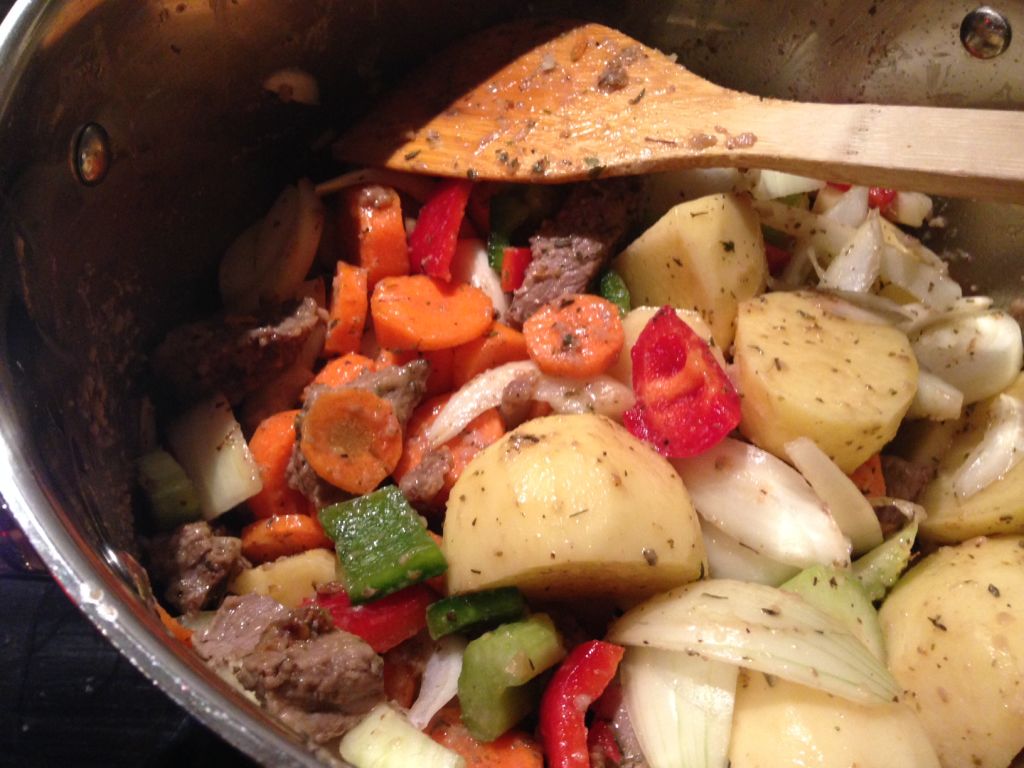 All that remained was to curl up with the last episode of Sherlock Holmes and cool glass of wine by the fire. Bed earlyish, midnight, ok fail. Alarm set for a quarter to six, no problem. Best like a band aid, move quick.
Coffee, flower lights and a nice tidy room took the sting. 1,890 words later, school hair, sigh of relief and stew again for dinner later. Have a great week : )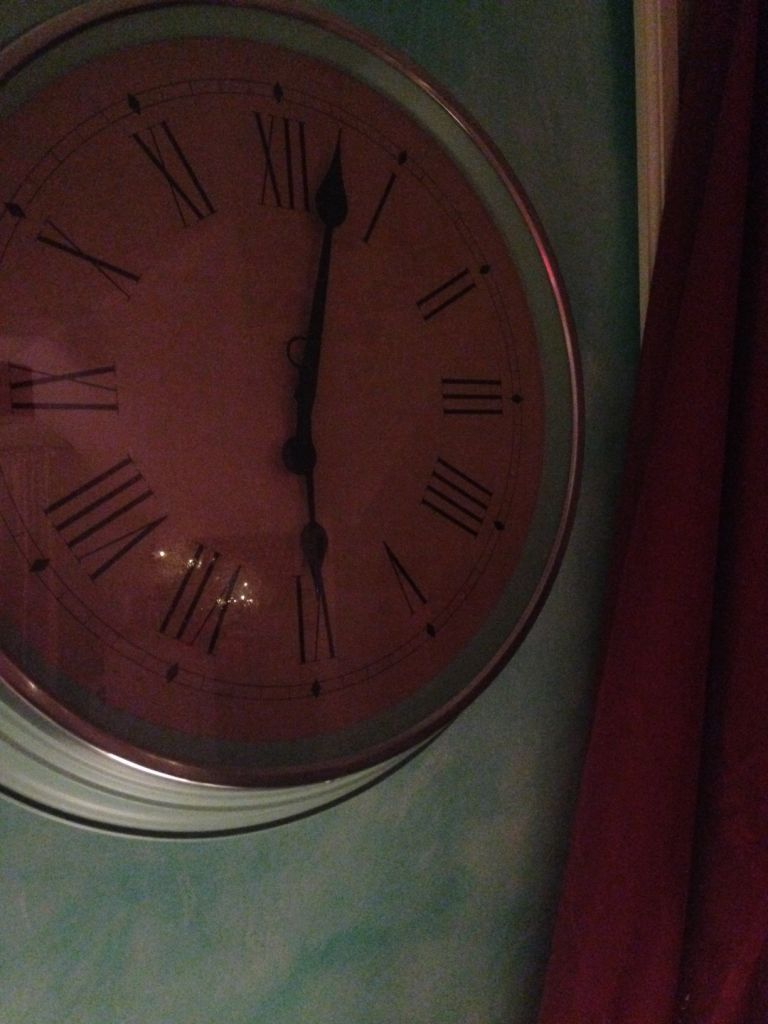 ---
---