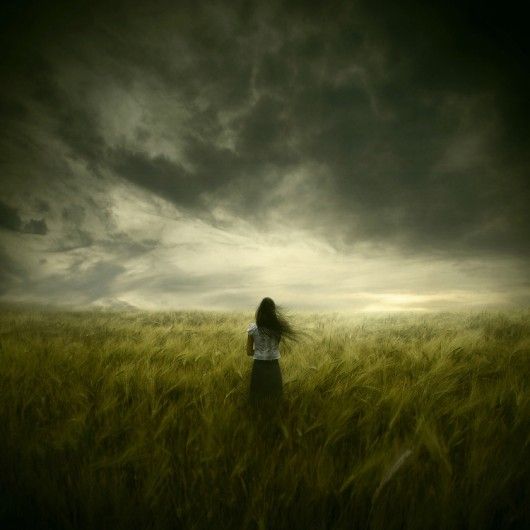 'We placed the body where no one would ever find it, not without sadness or regret you understand. We had loved him in our way and maybe never fully realised until we closed his eyes, tenderly closed the earth over him. Making sure to leave it unmarked in any way, making sure it would never be found, unless one of us told it. To never tell was our vow. The others, they would never know the truth of it. To deny him a proper burial, it was hard to do.
We stood there a long time, it was a lonely spot to have died in, where the only sounds the ever blowing wind, the calling of the curlew. 'We are truly damned,' I'd said at the time and over the years had we felt it, always questioning our action, our veils of secrecy, but never our vow, we never questioned that.
We didn't discuss whether x had done this or not and if not her who and why? There was some talk that he'd been involved with the IRA but we thought the Cailleach most likely, not that we could prove it. It didn't seem possible x would had killed him but it wasn't impossible either. The quest did strange things to people, we'd learned that the hard way and people weren't entirely wrong when they said she'd gone mad but we remembered when the aunts had told us all those years ago about what our great aunts had done and we wouldn't second guess our own or anything she'd done in the name of the quest.
All we knew was what the people reported they'd seen and heard that last evening and that x had no memory of it, that and the fact she had loved him. At the end of the day we had to protect our own, protect the next generation. We were healers and helpers and in a way we were servants of the people, but our first duty was to the house.'
ENDS
Read the entire first chapter of my novel HERE 
It's been a long time since I shared the first chapter of my novel here on the blog, I can still taste the terror of setting it free.
Since then I've made myself sick many more times.
I applied for a bursary from the Irish Arts Council, didn't get it but worse, some anonymous panel read and rejected it WAAAAH!!!
I entered a competition for a publishing contract, didn't get that either, again the fear, that one gave me a nosebleed.
And then there's my beta readers, a team of trusted friends, more every day who are reading my chapters and giving me feedback, TERROR with a capital T!!! At first…
Because every time I sent and send it out gets easier. ..
Writing is a solitary affair. Sometimes writing the novel was lonely. I used to wish I could project the whole thing into my husband and sisters heads.
Share the burden of the story, these characters that were with me night and day,
coming on walks…
making me fearful by night,
making me jump in broad daylight.
How would it feel, how would it look to them? Would it play, as it does for me, as a visual, clear as crystal. Would it come alive?
Would they feel how rooted it is here, in the mountain, like I am and didn't know, like they are too?
And so would they feel home? Love the same character I do, I shouldn't have a favourite but I have one.
Would they wonder if the book was about me, about them, about who?
It isn't.
These women are cooler than me, cooler than you. They are in ways, what I would maybe like to be, plus human.
Would it flow? Would they want to keep reading? Would they like the pace, the language, the writing? Would they think I'm a good writer? On my way?
Would they get it? And, what would they see that I don't?
Here on the other side of fear the air makes me giddy and bold. I want to give you my book, all of it, on the blog, on kindle. I know it's not ready but soon it will be and then, I want to give it away. This is my instinct and may yet be obeyed but I think I'm going to try for an agent first. It's not ready and I've time yet to decide. Still it's pretty amazing to have that choice.
I think my point is to not only write, or paint, but to give it away, let others see it, read it. You won't regret it, you can't, the not sharing is holding you back.
The excerpt above is from Chapter 2. Names have been either removed or replaced with an x so no spoilers! It's short and, not so sweet, but I hope you enjoyed it and want to read more. Have a great day out there and as always thank you for sharing this journey with me and thank you for reading… xo Jane