Red Sky In The Morning – Creativity Warning…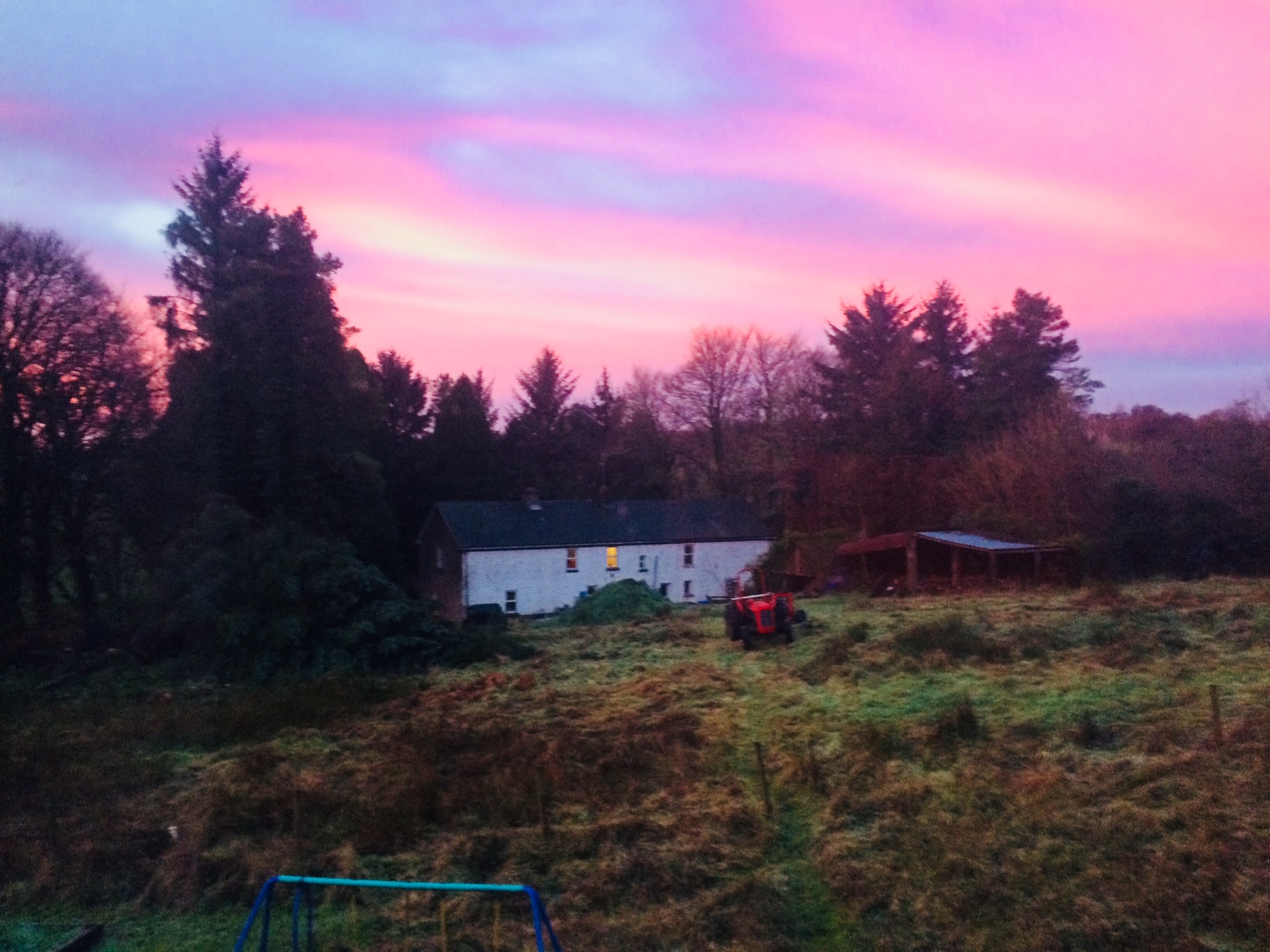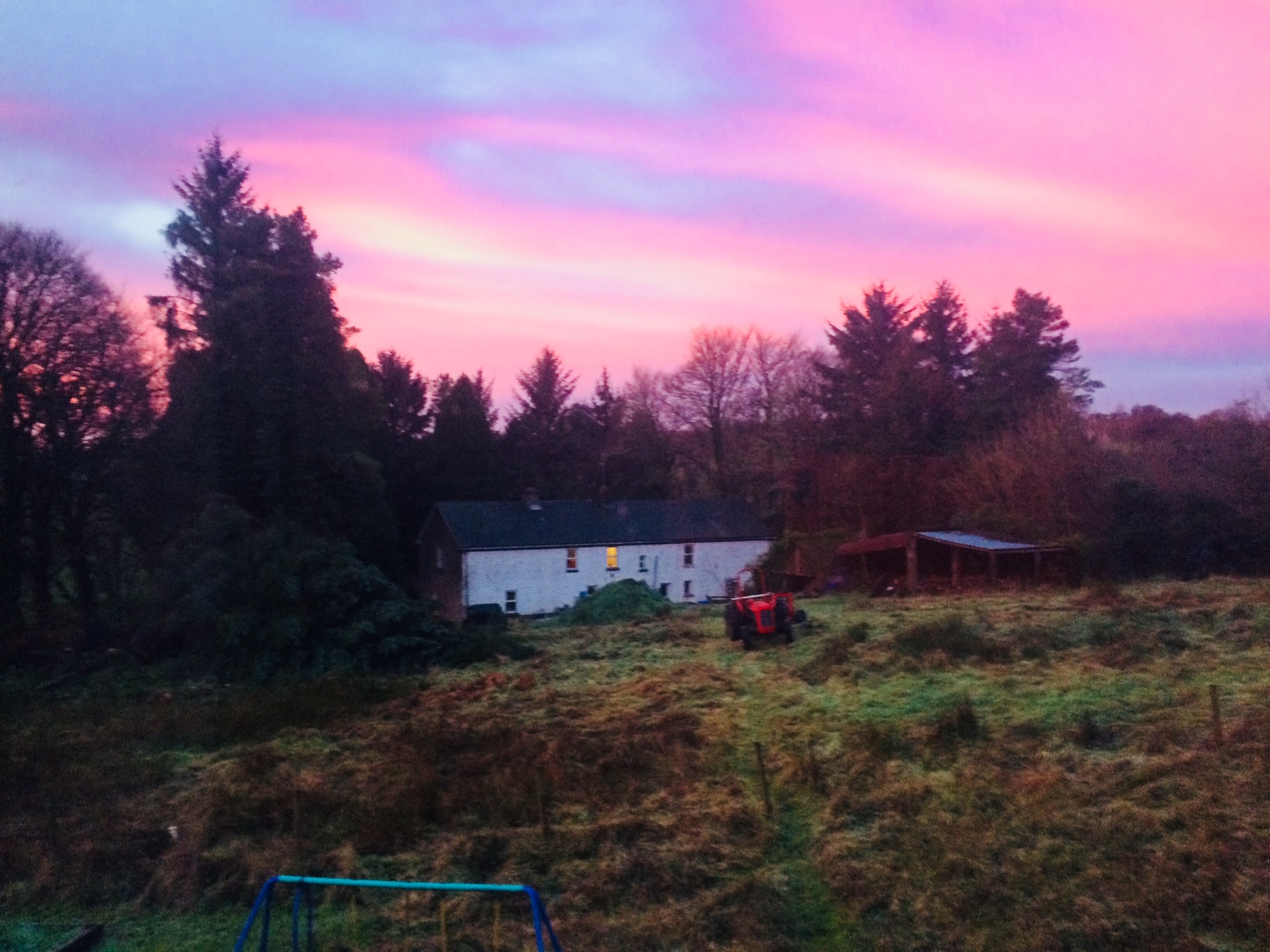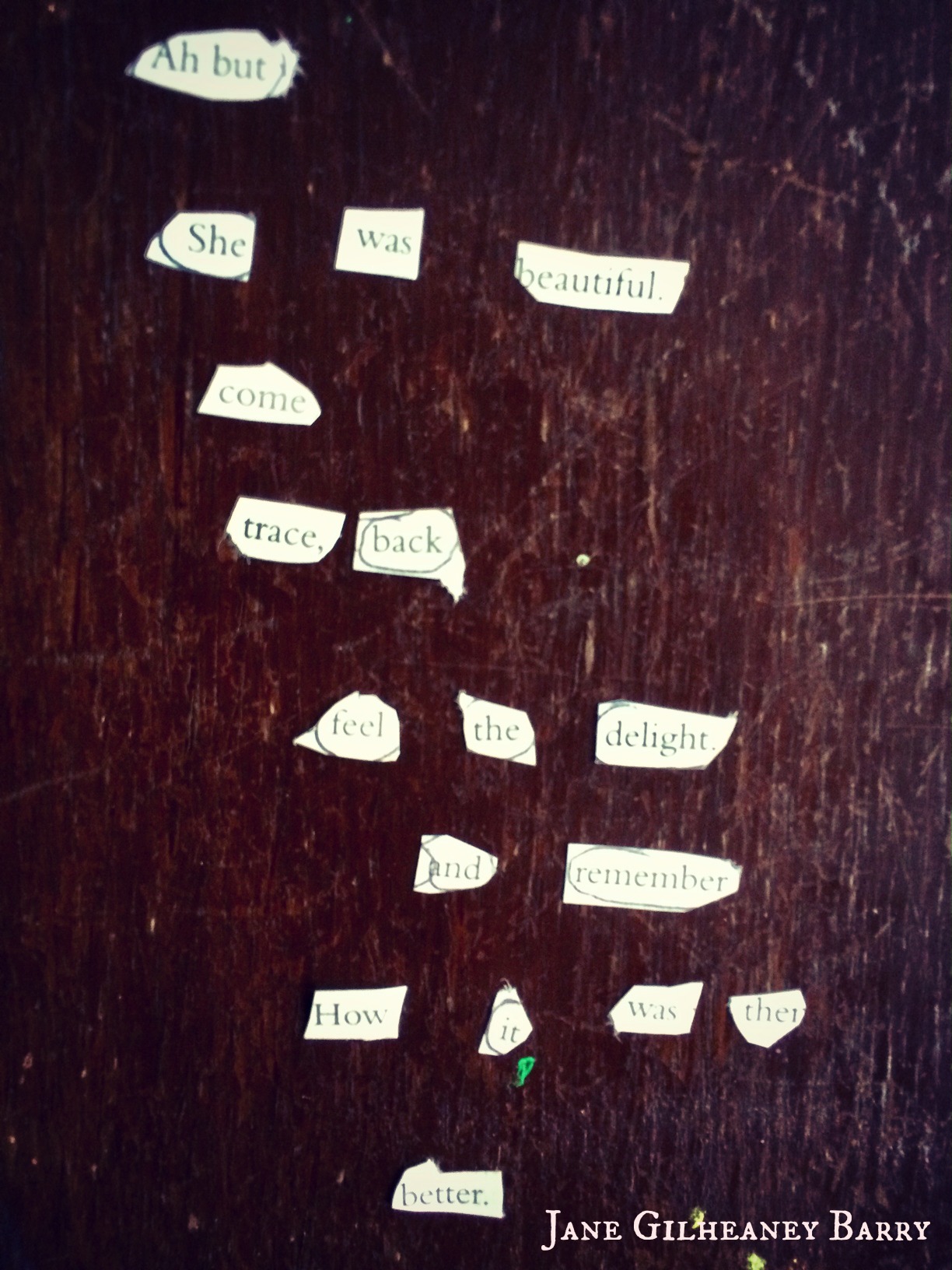 Hello! Happy Friday and happy 12th of January from our misty land.
Despite my struggles with so few hours of daylight, January is always a creatively productive time for me. My Creativity Workshop of the 6th has infused the house with higher energy, and the presence of those who took part. My sister in-law Lisa, walking in the other day remarked. 'Wow! It's lovely in here, very zen.'
In that spirit I've kept the extra table I brought in. Now we have tables running the length of the house and they are so tantalising. 'Come, sit here,' they seem to say, 'dream, create something.' So I do.
Comfort is a kitchen table. A powerful place. There is no territory beyond the table, we know that now. We've been living life in darkness without edges. Only endless, infinite space surrounds us. Outside has faded in mist. Even the walls of the house have disappeared. I've taken to lighting only the tables. Floating islands of cheer. 
Between tables and pondering the universe I've been planning my next event. I can't wait to share details soon. I get so excited when I think of my projects and where I'm at at now.
Of course a new year calls for new things, so I've been creating new rituals too. Just little things. But little things mean a lot.
I've made a pact with myself to listen to all new music and find new music for writing and painting with. If you have any recommendations I'd love to hear them. I've been burning incense, more nineties than new, but kind of new for me. My brother bought me these beautiful Stamford incense sticks at Christmas, and to say I'm enjoying the wonderful scents and the ritual of burning some everyday is an understatement.
I'm spending time outside everyday of course, and I'm enjoying Adrian's new coffee machine he got for Christmas. I wasn't expecting to like that so much. Again I like the ritual, and using the good cups.
Most nights the girls and I watch art tutorials online. This is something I'd never have had patience for before. I'm learning a lot, and the girls get so inspired. I love that they have access to so much goodness and inspiration.  I would have loved that at their age. I love it now.
Now as you know. another love of mine is food. The kind of food I love is super fresh and healthy, as natural, and ethical, as possible, is easy to prepare, and simple, rustic fare, or else, super decadent. No in-betweens. I lose my appetite at Christmas every year and look forward to what for me is normal eating. As someone who had pneumonia a few years ago I try really hard to keep colds at bay, and more importantly, off my chest. At the first sign of trouble I'm gung ho with food defence. Note to self… write a post about this.
Breakfast, is one meal a lot of us find challenging, and boring. Time is short, and options seem limited. Yesterday I went full on health AND decadence with a salad of salty fried halloumi cheese and creamy avocado, mixed seeds, and a gorgeous dressing of lemon and chilli infused oil. Then today I made this little something that ticks most boxes. A store-cupboard option that's great on it's own, or, you could top it with a poached or fried egg, or with grated cheese. Or serve it with bread and butter, sourdough is my favourite, and your healthiest option as far as bread goes. It's also a great addition as a side dish to a traditional breakfast fry…
Home Made Baked Beans (Never Buy a Tin Again…)
You will need:
1 tin of cannellini beans
1 tin of tomatoes
1 stock pot or cube ( I use knorr vegetable stock pots)
A small handful of fresh or a teaspoon of dried rosemary.
Freshly ground sea salt and black pepper.
To Make:
Simply place all your ingredients in an oven proof dish, stir, and bake at 200 c for 30 to 40 minutes, stirring halfway through. And that's all there is to it.
To elevate this dish taste and health wise use the best, freshest ingredients you can afford, organic if possible. I used fresh rosemary, knorr stock pots instead of a stock cube, and boxed beans and tomatoes instead of tins. (as per my images, tins bad, boxes good) I'm not the biggest fan of beans as a rule but this is really delicious and so easy to throw together and leave to bake while you get on with other things.
Thinking of other meals I adore a good curry, or any dish that includes my favourite flavours, lime, chilli, coriander, and coconut… Apparently coconut was one of my most used words on facebook in 2017. Less than two weeks into 2018 it's a contender for the crown…
Sweet Potato, Chickpea, & Coconut Curry, with Spinach.
I fried cumin seeds gently in coconut oil before adding onion to soften with salt, then sweet potato chunks. I stirred in three crushed cloves of garlic and ginger, and one teaspoon each of turmeric, chilli flakes, and ground coriander. I added a tin each of tomatoes, chickpeas, coconut milk, and cooked on a low to medium heat for about 40 minutes. Stirring occasionally, and adding a little water here and there to loosen. Depends how saucy you like it. I mashed some towards the end, right there in the pan. Season and stir in the spinach. Serve spritzed with lime juice if you like and fresh chopped coriander if you have it.
This is a hardworking points making dish. Not only for great taste and simplicity, but health and crazy value. Plus it tastes even better the next day.
Found Poems
Also this week we've been creating found poems. It couldn't be simpler. Simply cut out a selection of words from old books or magazines and using only these words write a poem, as per my example above. The beauty, the opportunity, and the freedom, is in the limit. We never expect that do we?
My Word of the Year
If you haven't tried this before, or even if you have, it's something I recommend. The idea is you choose, or in some cases it chooses you, out of circumstance, or need, a word for the year. In the past I had healing, that was powerful. I didn't have one last year. I didn't know I was going to have one this year until the night we went out in the lane, moon chasing.
I think it was New Years Eve, Adrian and I were watching Jeremiah Johnson when Colm rang me to 'look at the moon.' As passionate earth/nature lovers this is how we roll. Out we went, in the half-light, and the moon was as low, and as large as I've seen. We went down the lane after it, and in that giddy moment it came to me, my word for the year, playful, just like that. It's a mix of what I'm feeling now, and want to invite more of. And everyone I've told so far has laughed and laughed. Because it's such a departure for me. And it is, I agree. In 44 years I don't think I've ever been playful. Guess it's time.
Jeremiah Johnson
A final word, on Jeremiah Johnson of all things. I have no idea why, or how I missed this movie to now. Anyway, so much appreciation for Robert Redford in the role. I have to say I love all things seventies, and snowy wilderness movies, and I love his acting style. Mastery of stillness, to the point that when he does say something, or moves at all, it's so powerful. It reminded me a lot of his role as Denys Finchhatten in our favourite movie as a couple, Out of Africa. That role of the outsider, with such incredible presence and authority, displayed in both roles, that he can muster in just a few words, or no words, and so gently. You believe him. I think he's a brilliant actor. Random I know but it is how we finished our year. We slept through the countdown.
Well that's it from me people. I hope you have a fabulous weekend. I'll share those details of my next event, and coaching opportunities asap. Love and good wishes always, Jane.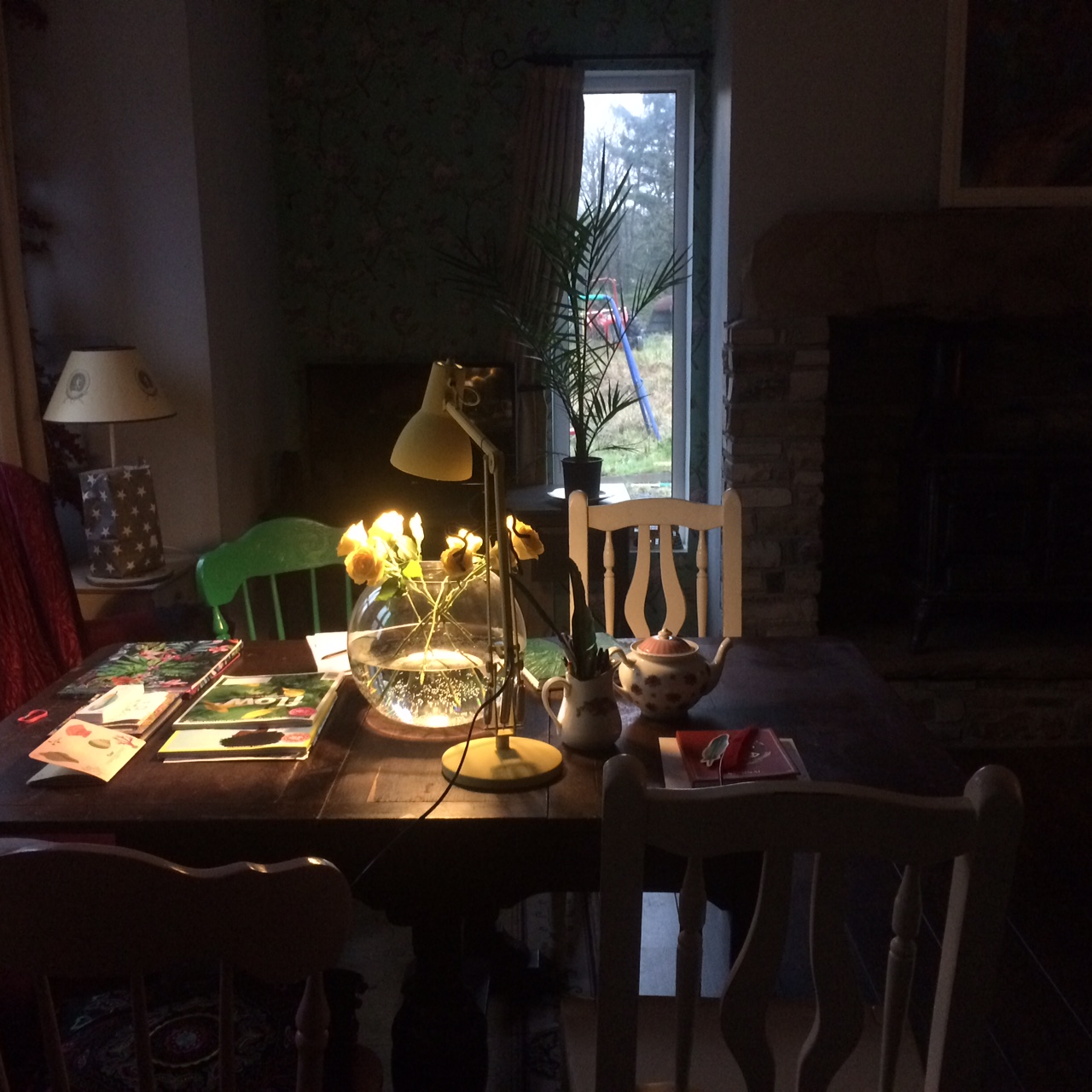 ---
---