September Morning (Poem)
'Begin here, September morning, The family's at work and school. It is strange and good to be alone. There isn't a sound here, not a sound, not even the cat.
I already walked him to his food, he likes me to do that.
Now he's out there somewhere in the mist and long grass.
I've been out too, taking air, taking photographs, under a sky that's, almost blue.
I close the gates.
I come inside, and sitting silent I can see the layers that envelop me, sky, mist, gates, house, windows full of trees, a thick green curtain with chinks that let the light reach in and at the centre, me, writing.'
September Morning 2015 by Jane Gilheaney Barry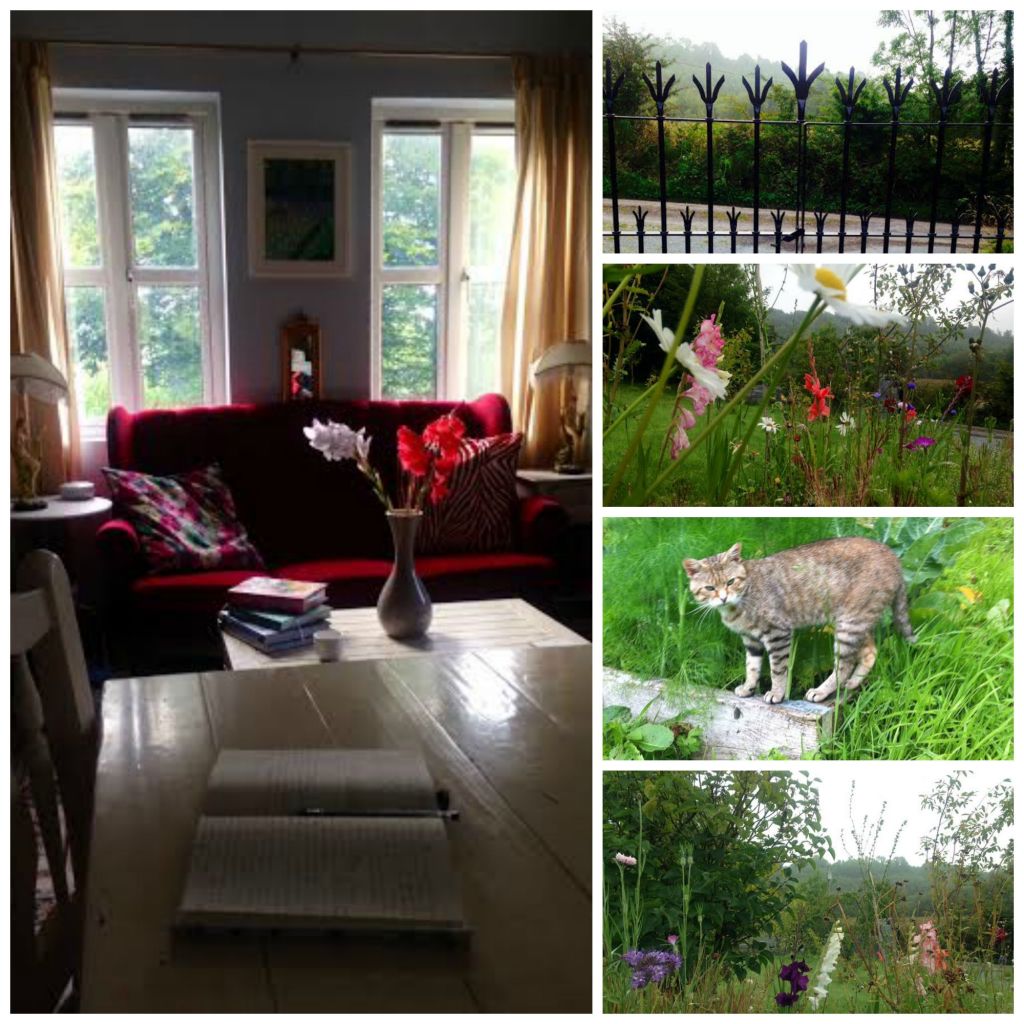 ---
---