Sex in the Garden (And Other Good Things About Country Living)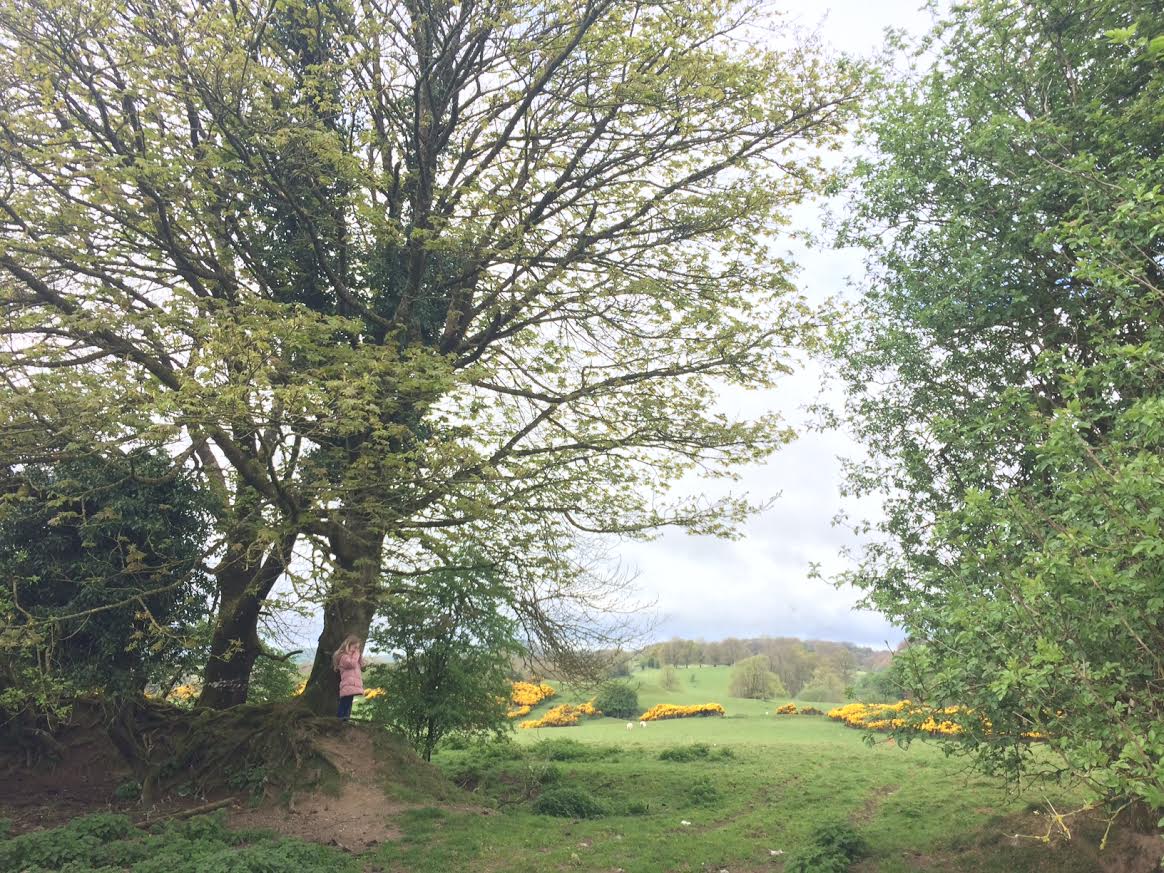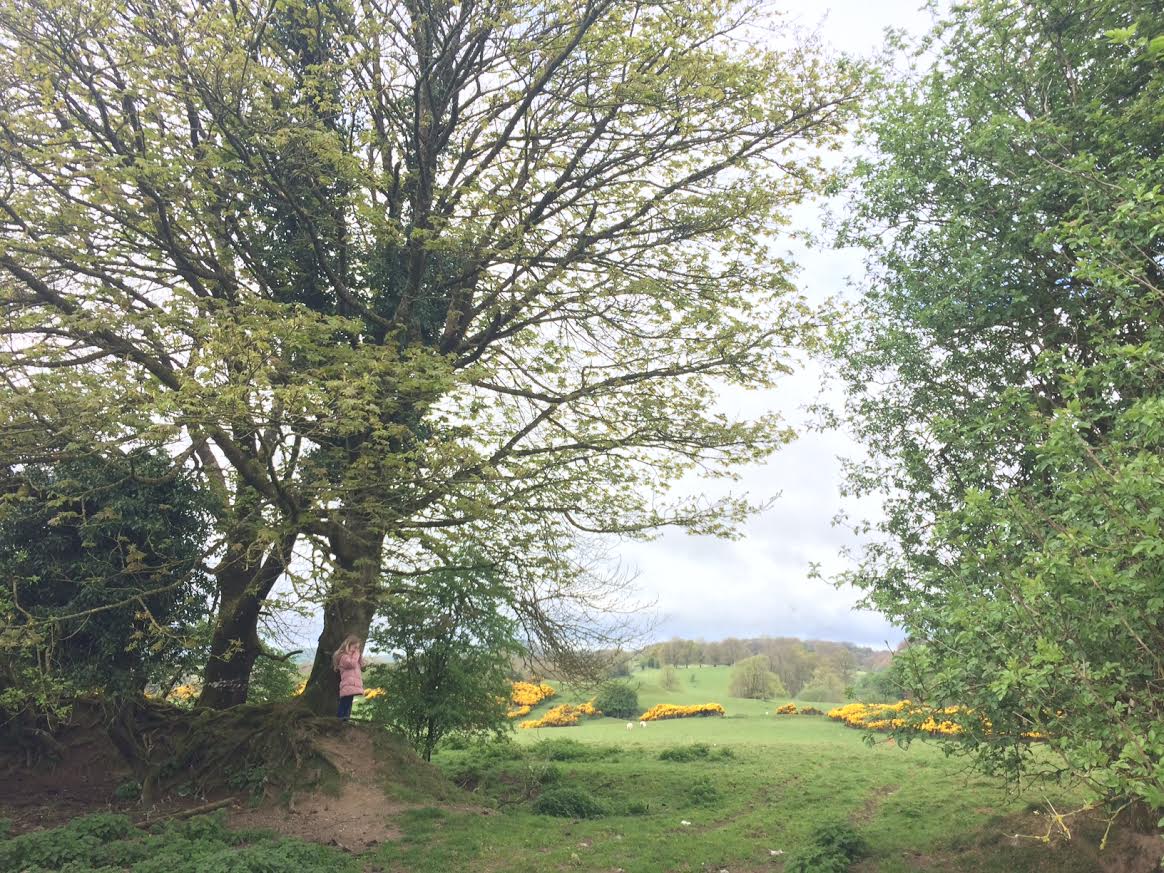 The truth is if money was no object and the children would let me, I would probably choose to live in Dublin, ideally in the centre, or by the sea. Or else in Sligo, also by the sea. In general I find cities more stimulating, more free, and in the case of places like Dublin and Sligo, that are so close to mountains and coast you can potentially have the best of both worlds.
However, I live here, in Co Leitrim, Ireland's least populated county. A region of low employment, high emigration, and declining services. HOWEVER… there are many positives and things to love about living here, even for me.
Sex in the Garden – You don't have to have sex in the garden, but you can. After all who's to see? You can't do that in a city garden can you? Unless you want an audience.
Wildness – This is a place of wild, unspoilt landscape. I just step outside my house and it's jungle. My neighbours are squirrels, foxes, and trees. There will never be big roads or developments here, thankfully. It's a struggle to keep the roads we have i.e. from grass. The hedges are cut seasonally but personally I like when the lanes are overgrown. Summer evenings sitting in our garden I'm always reminded of that line in Out of Africa when Meryl Streep says; 'Every time I turn my back it wants to go wild again.' And Robert Redford replies, 'And it will.' Sigh.
Air – The air here is so fresh and pure it's as if no one ever used it before. Living here you could take it for granted but it's the first things visitors, and returning travellers always comment on.
Space – Leitrim is hilly, water, and hedge ridden, so you don't always see the space but space we got, you know because you can feel it. With Ireland's lowest population, around 32,000 on 1,590 km² if that means anything to you, math isn't my strong point. But if you're claustrophobic, or hate crowds, this is the place to be.
Quiet – The older and the more into creative work I get the more I value quiet. With no close neighbours I can blare music as loud as I want and often do, but more times I prefer to listen to the birds, the wind in the trees, or whistling round the house. To the clock, a purring cat, the rain, and the fire. I really value the quiet that living here brings. It's peaceful, good for creativity and thinking. Incidentally, on our last 30 minute car journey as a family we met more horses than cars. We know because we counted, two cars and five horses. Quiet.
Safe – Ever spent a night on your own in a country house? In winter? Every house has its noises but when outside is pitch black, can't see a hand in front of your face dark, well, a little fear goes with the territory. But like most women I find humans more scary, and they're in short supply around here. Crime is low, practically non-existent. Community is strong. It's probably as safe as life gets. After all, living is dangerous.
Speaking of people… People are friendly, helpful, tolerant, and welcoming. While Ireland, and rural parts in particular are still more conservative than I'd like, I'm proud we're becoming a more equal, tolerant, and progressive nation. Headed in the right direction. Forward.
Sky – A big difference between country and city is in the country you can see the night sky. Never to be underestimated.
Commute – We have no commute. I work from home and my husband works in the local village where the girls go to school, one mile from the house. He even comes home for lunch. How vintage is that.
Schools – We have great schools on our doorstep, small numbers, no waiting lists, no discrimination, no travelling, no fees, no trouble.
Walking – I love walking, I never want to turn back, it's a problem. We have plenty of places to walk, canal walks, mountain walks etc but if you're lucky enough to have access to forest and fields as we do, that is the best kind of walking. Off-road, with no plan or destination.
Country living is more affordable especially if you don't have to travel for work. Housing and land are cheaper. Shops are few and far between so impulse buying barely exists. I'm at home with the children so we have no childcare costs either. If you want to quit work or work less, living here is a good choice.
Less stress. With all the above it goes without saying that life here is low on stress.
More time. This is life in the slow lane. There's no rushing or racing, no crowding, ugliness (built or societal), no fear. With little in the way of 'things to do' especially if you've young children, no money, and aren't into sport or tv, you have plenty of time to do the things you want to do. Like writing for example.
Fewer Needs. I'm super grateful for everything we have and don't take any of it for granted. I find the long winter nights hard but my needs are really simple. So long as I'm healthy and can write, have wine to drink, books to read, and the fires lit, I don't really want for anything. I have my family around me, and if I get bored or the mood strikes, I can always have sex in the garden.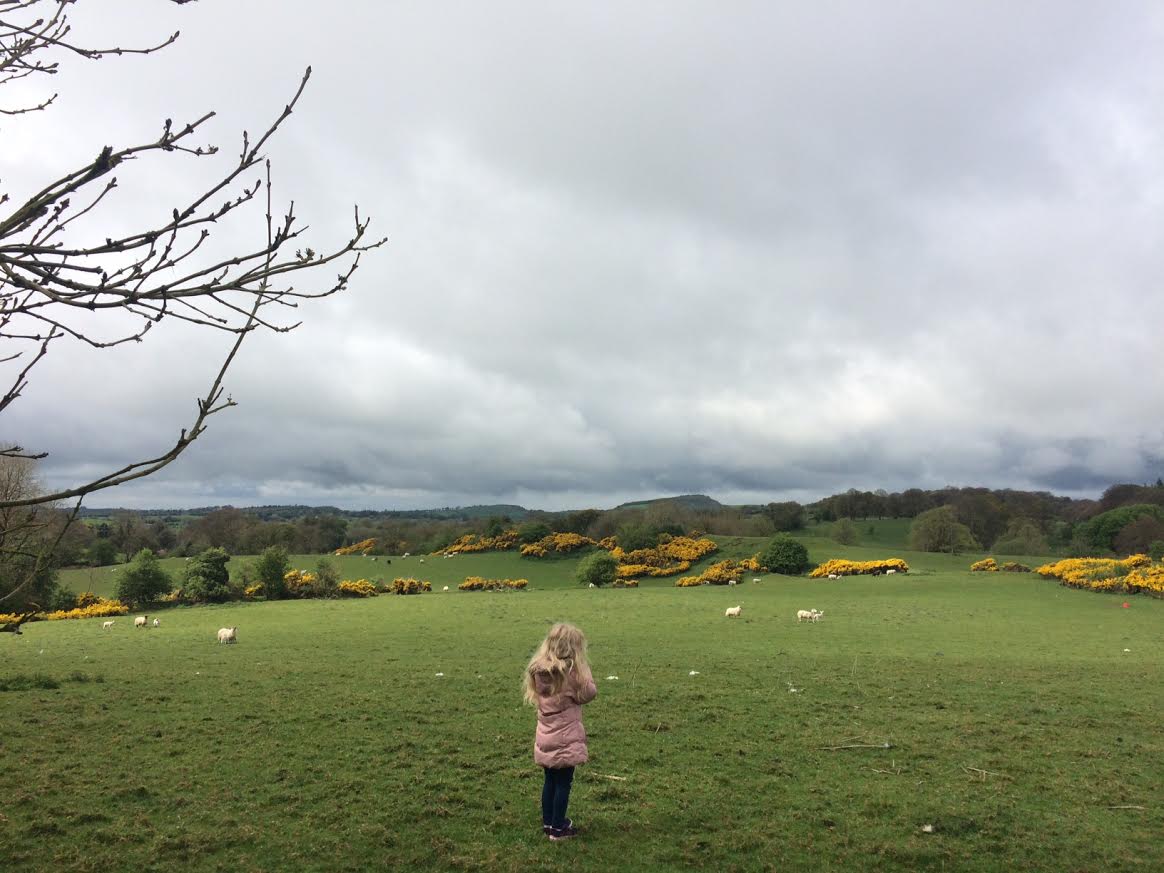 If there is one thing I would change about country living, aside from so many long winter nights and conservatism it's this. I would build a stronger artistic and cultural landscape to foster creativity and its potential for future, not only economic survival, but to enhance the quality of life and potential of people living here. That's what I would do but that's a whole other post. What do you love and what would you change about where you live?
---
---