Simple Chicken Curry with Seasons Apples & Onions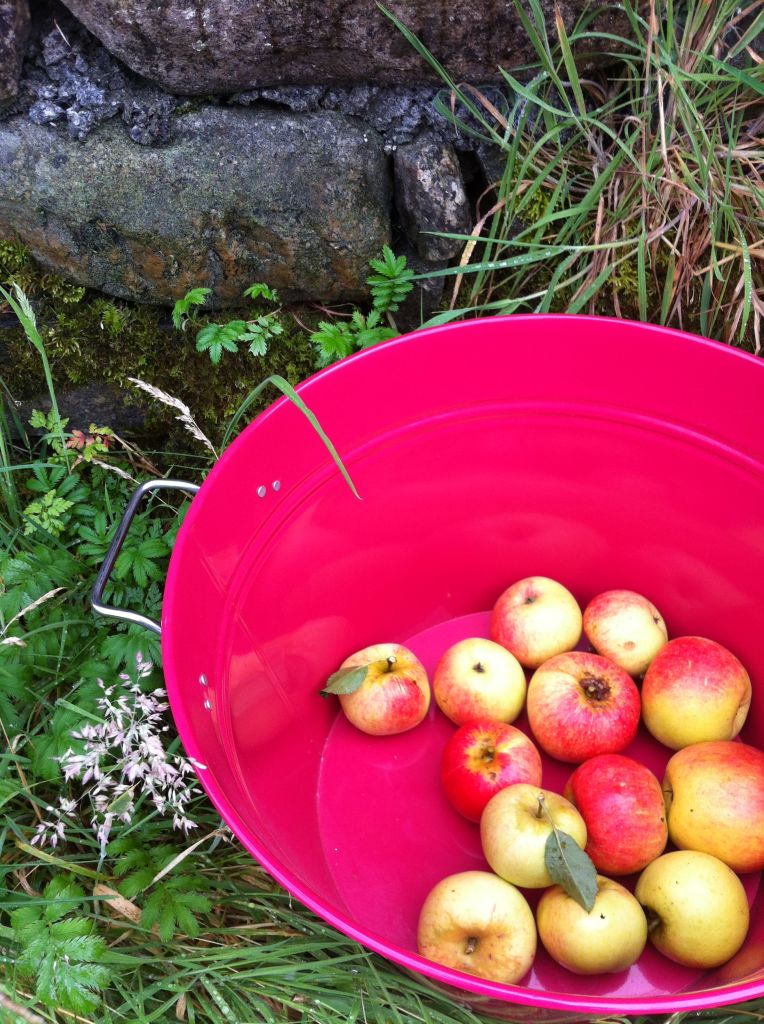 We picked our apples on Sunday last…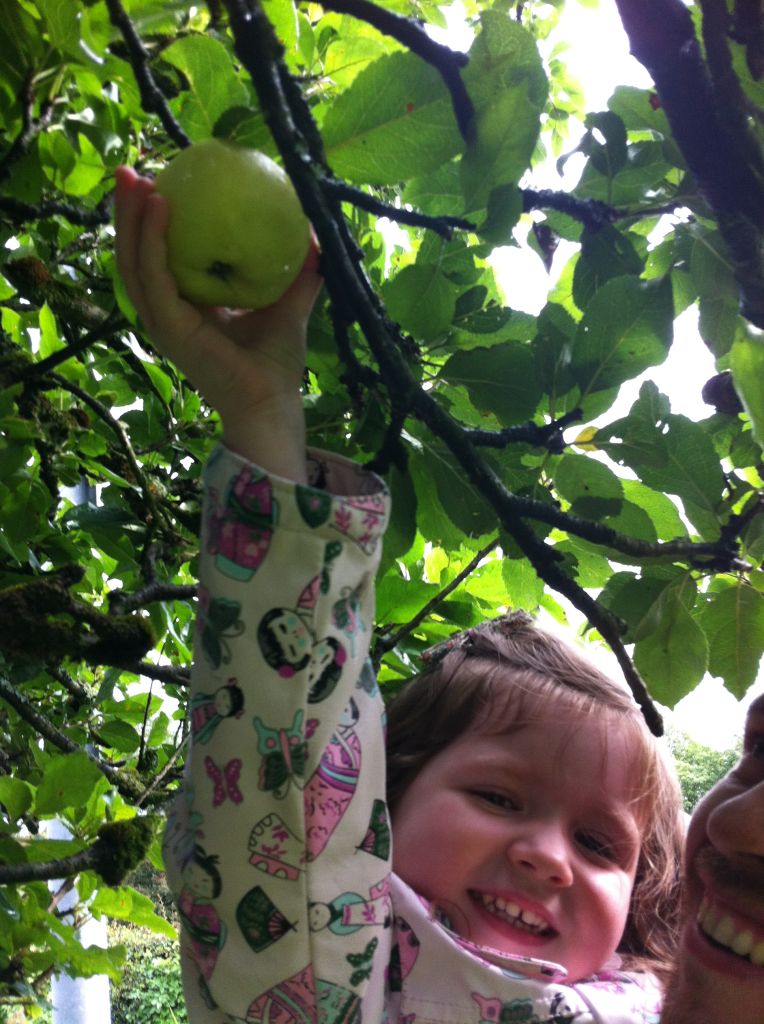 …to a captive audience !!!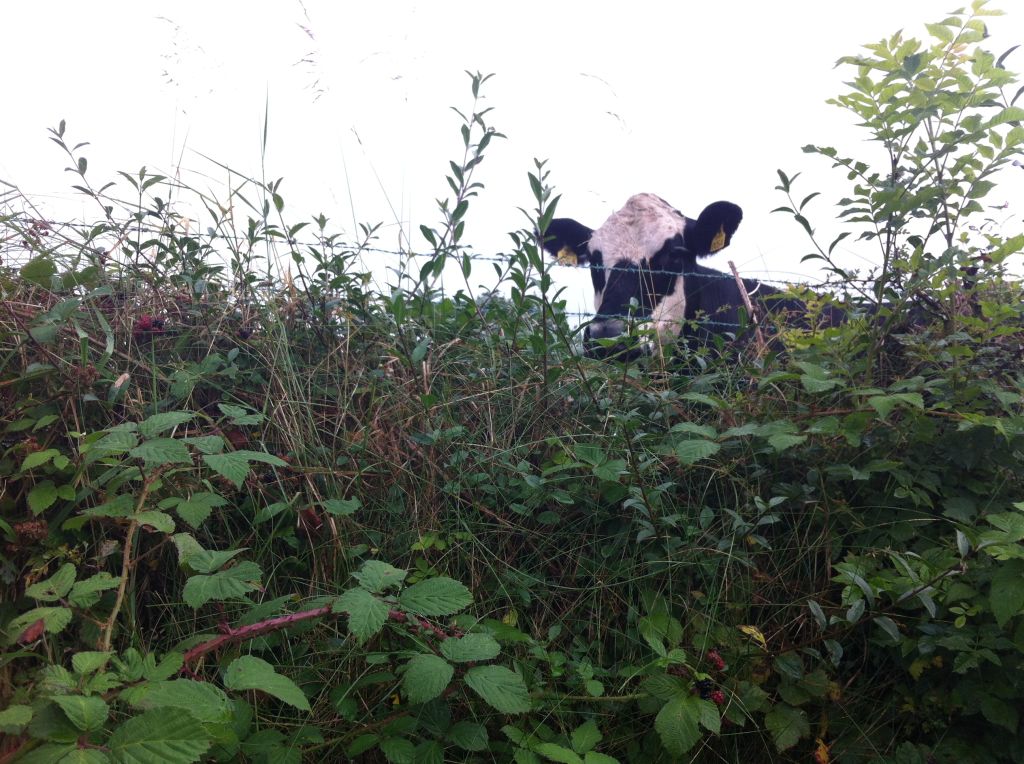 Here is our tiny but perfectly lovely crop..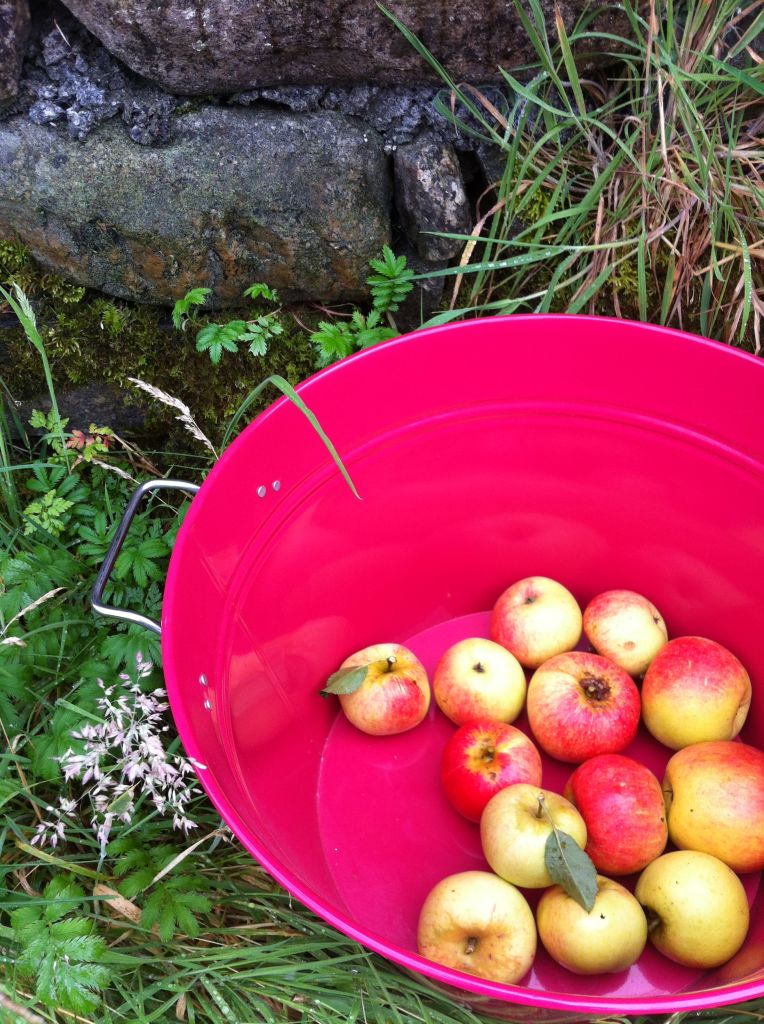 I decided to make a chicken curry with some of these plus some of our home grown onions.
This is such a simple recipe but tastes delicious.  You will need…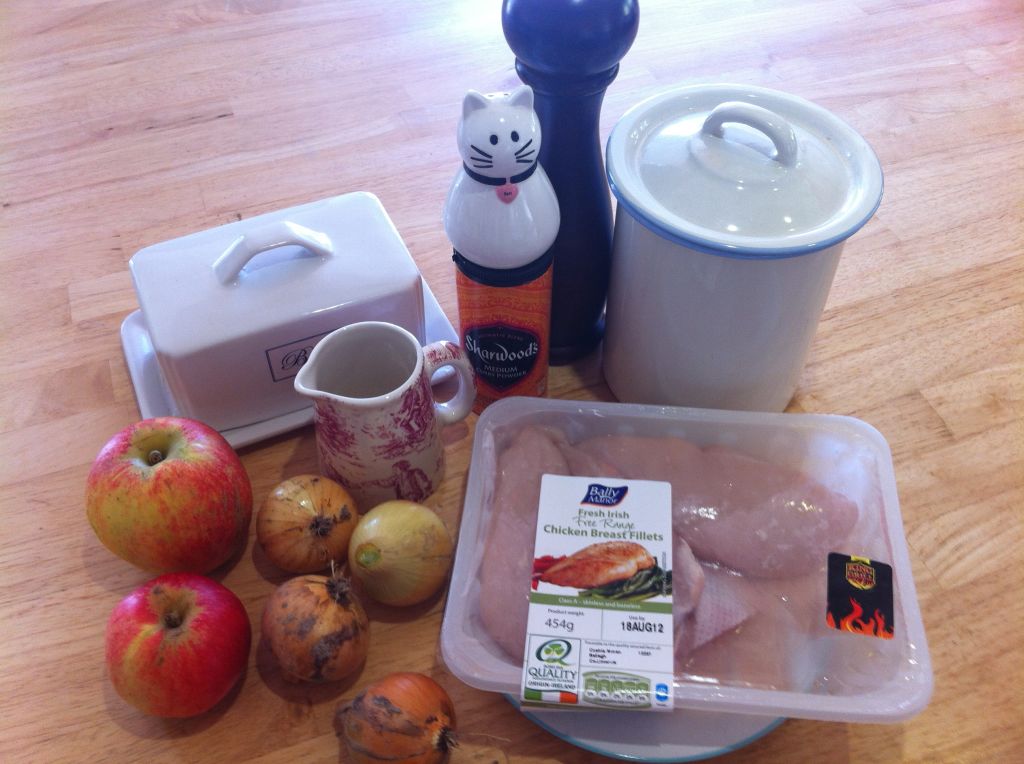 (This pic should also feature a measuring jug but I forgot to include it so apologies for that but do get it out!)
About 25g/1oz of butter
3 or 4 fillets of chicken
2 tablespoons of curry powder
2 onions, chopped (ours are small so I used 4 on this occasion)
2 apples, chopped (I left the skins on for the extra goodness, rusticity & because the colours look so pretty)
2 tablespoons to half a carton of cream (who am I to dictate! Let us say cream to taste!)
Salt and pepper
Boiled rice to serve
Ok so let's get started!!!!!!  I'm giving instructions in a slightly different way to the norm to account for anyone who is not used to or speedy at chopping/cooking in general so if that's you I hope it helps : )
In this spirit it's a good idea to check the type of rice you are using so you can work your timings out in advance and have everything ready at the same time!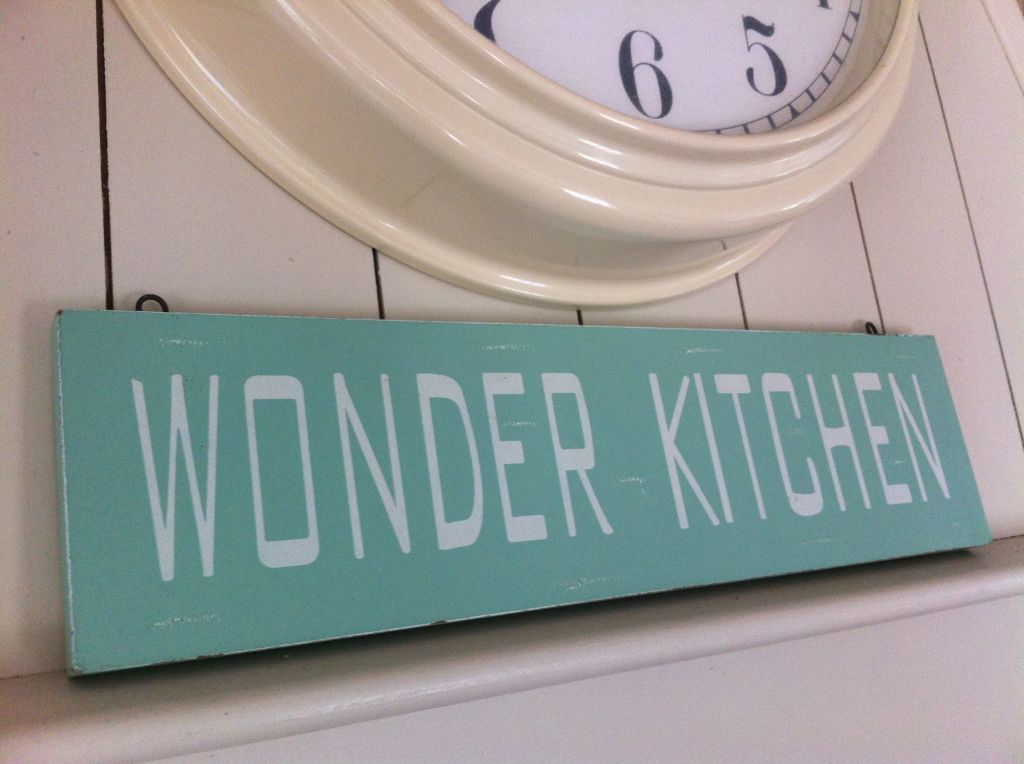 Fill and boil your kettle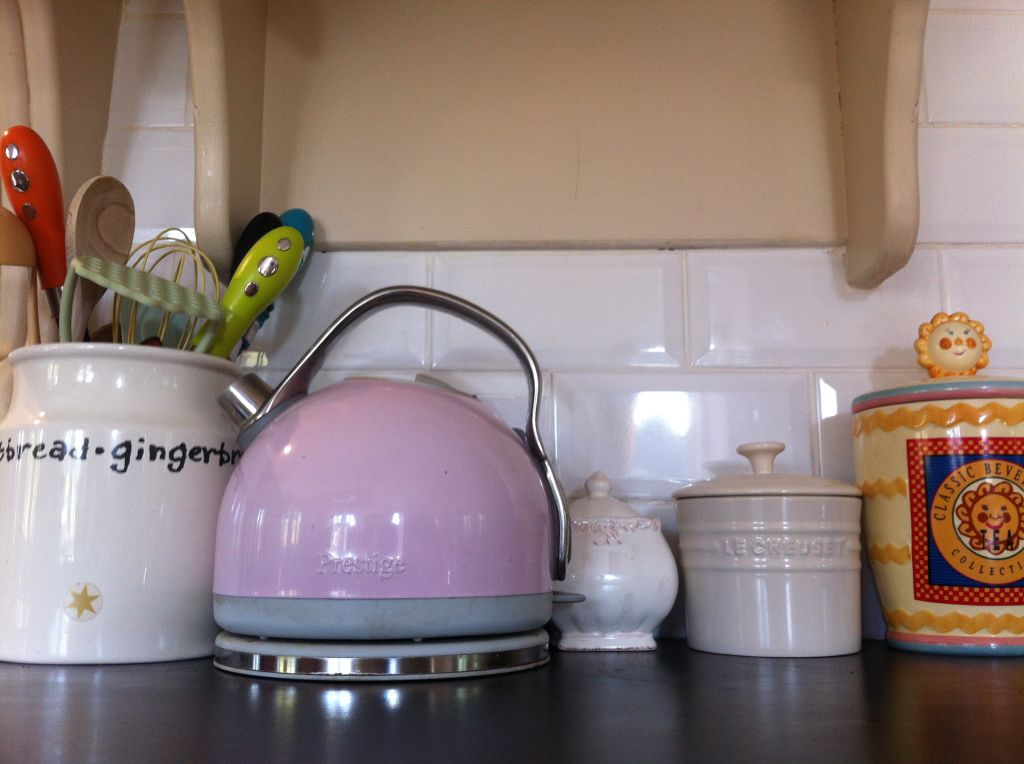 Chop your onions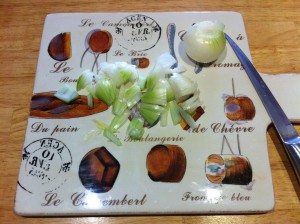 Melt your butter in the pan at a fairly high heat and add your chicken.  Turn heat down to a medium level and turn every so often until lightly browned on both sides.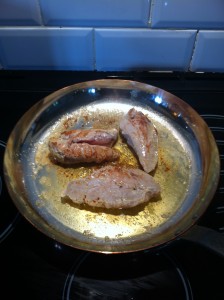 Put 2 tablespoons of curry powder into a measuring jug and add 200 ml of water from your previously boiled kettle, stir and leave aside.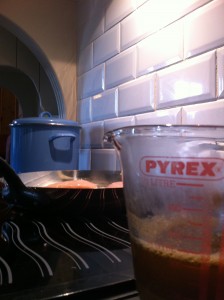 Chop your apples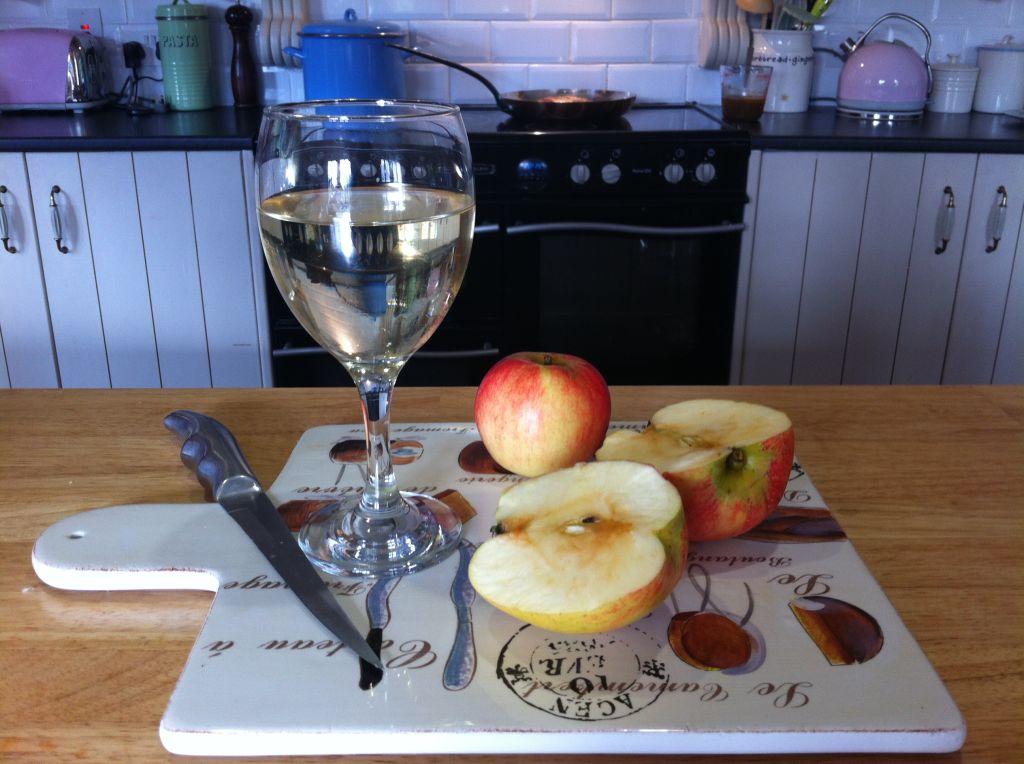 Wine optional : )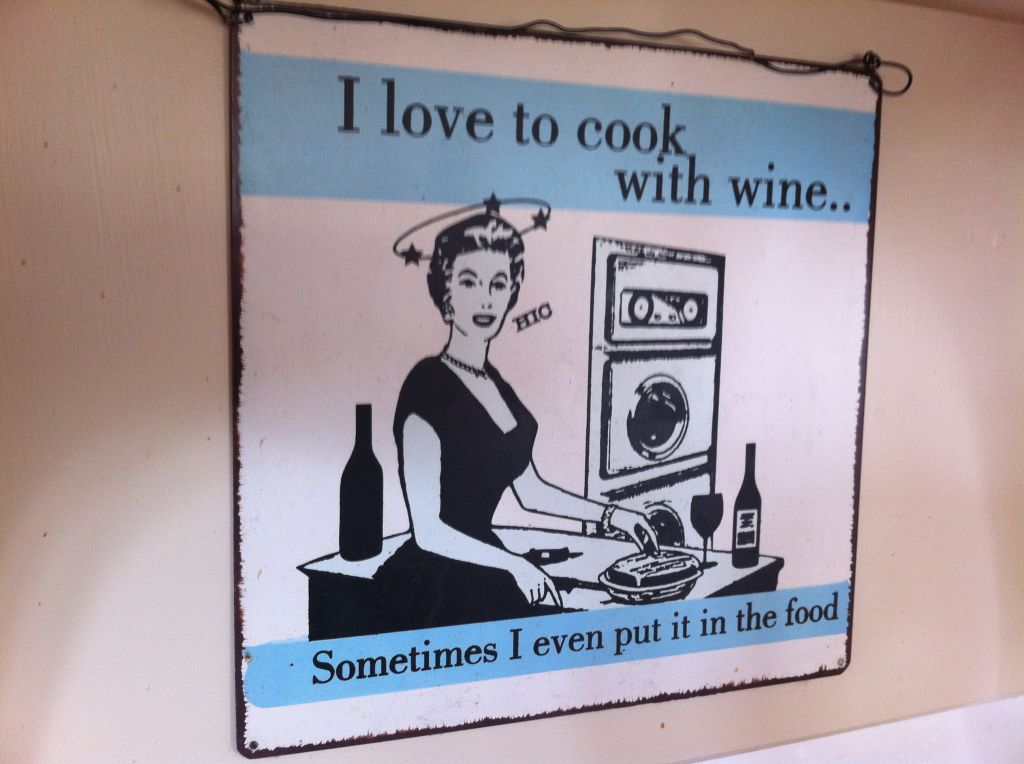 Add your chopped apples & onions to the pan, stir and cook for about five minutes.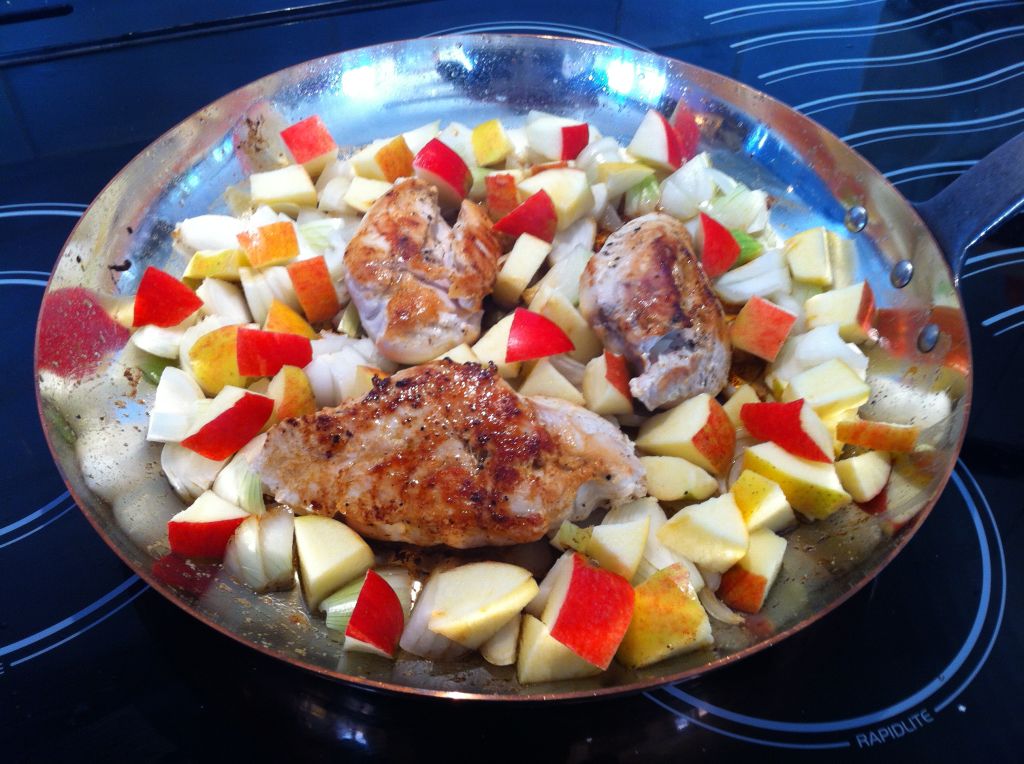 Add the curry and hot water mix to the pan and cook for 20 minutes stirring occasionally and turning your chicken from time to time also.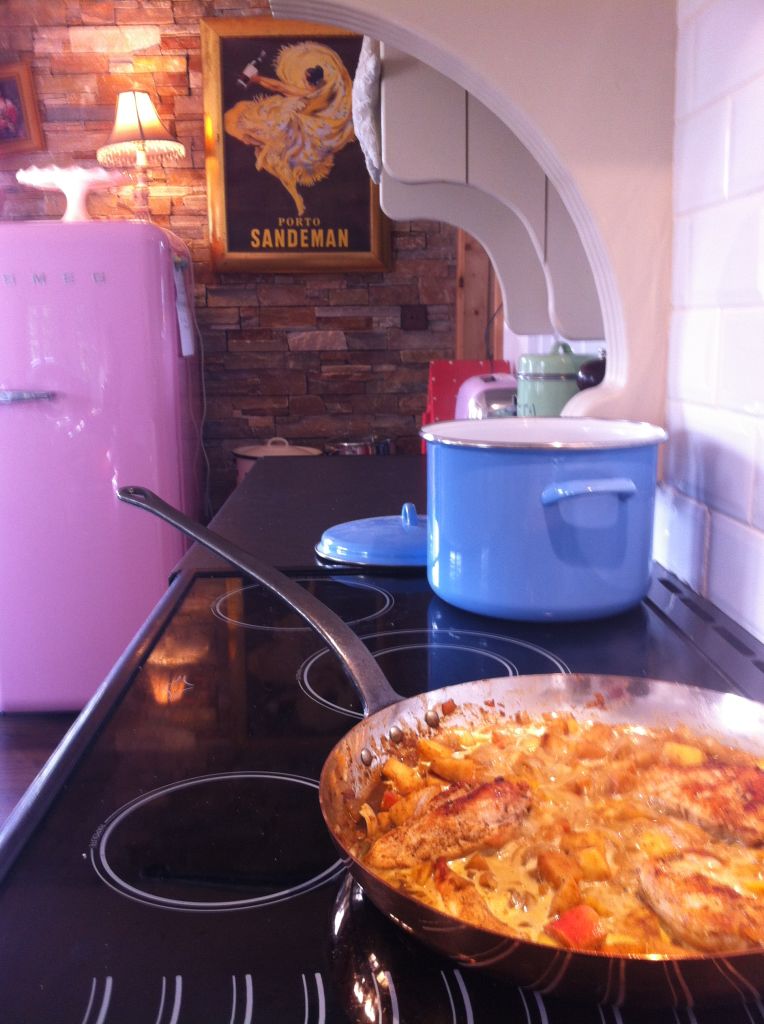 Add your 2 tablespoons or half carton of cream!  Cook on for another 10 minutes.
Drain your rice & serve with your gorgeous simple curry & enjoy…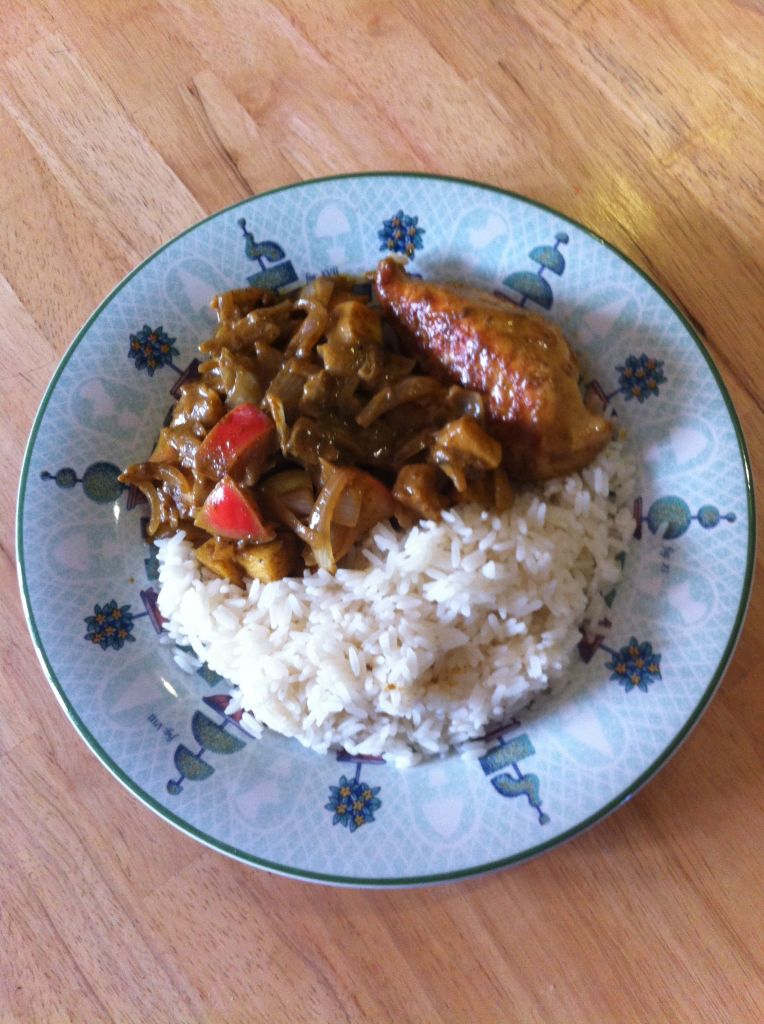 ---
---