Simple Roast Lamb Chops with Veg & Blood Orange Champagne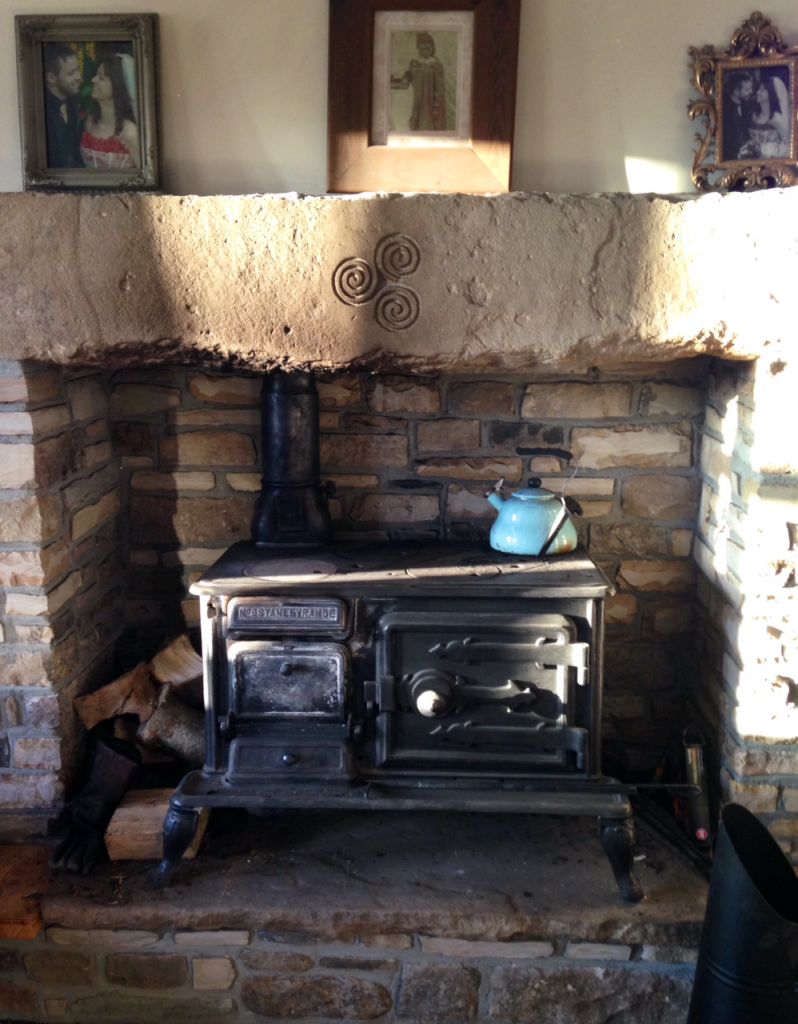 Have you seen there's a change to the days? Though it's colder the mornings and evenings are brighter and that's what I live for now, that's what I crave.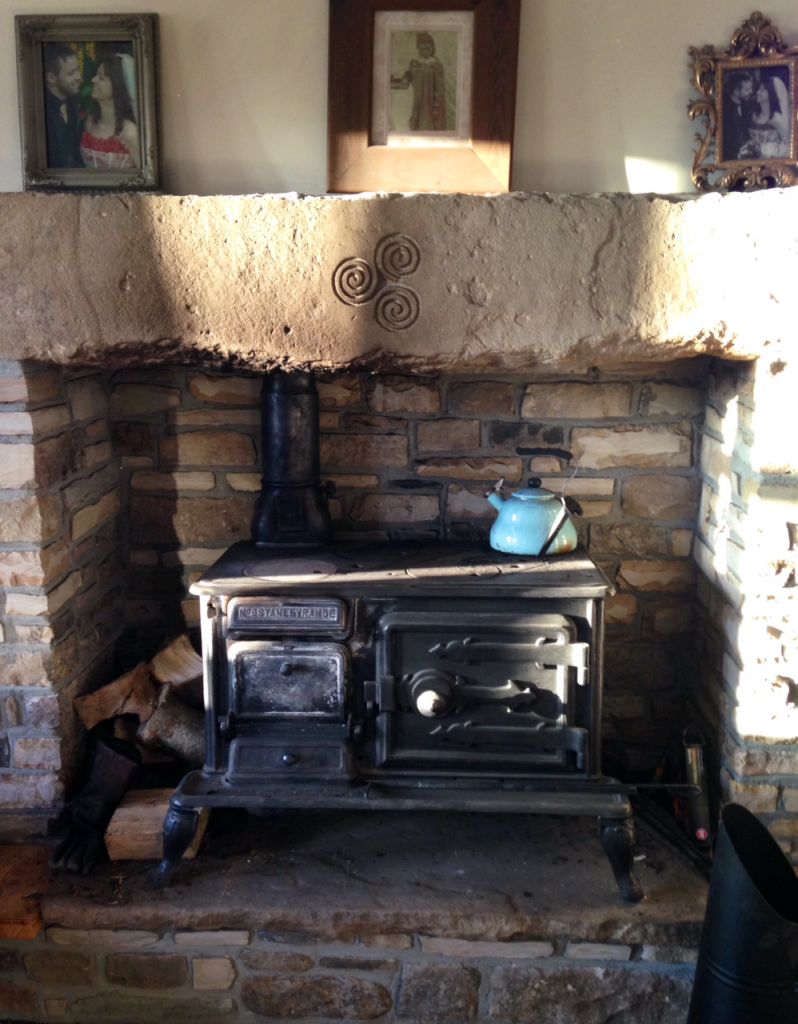 But even in the depths of winter nature gives us something beautiful. Jewel fleshed 'Blood Oranges' are in season for a short but oh so welcome time. For a delicious cocktail just squeeze straight into champagne or prosecco for a taste that is truly divine…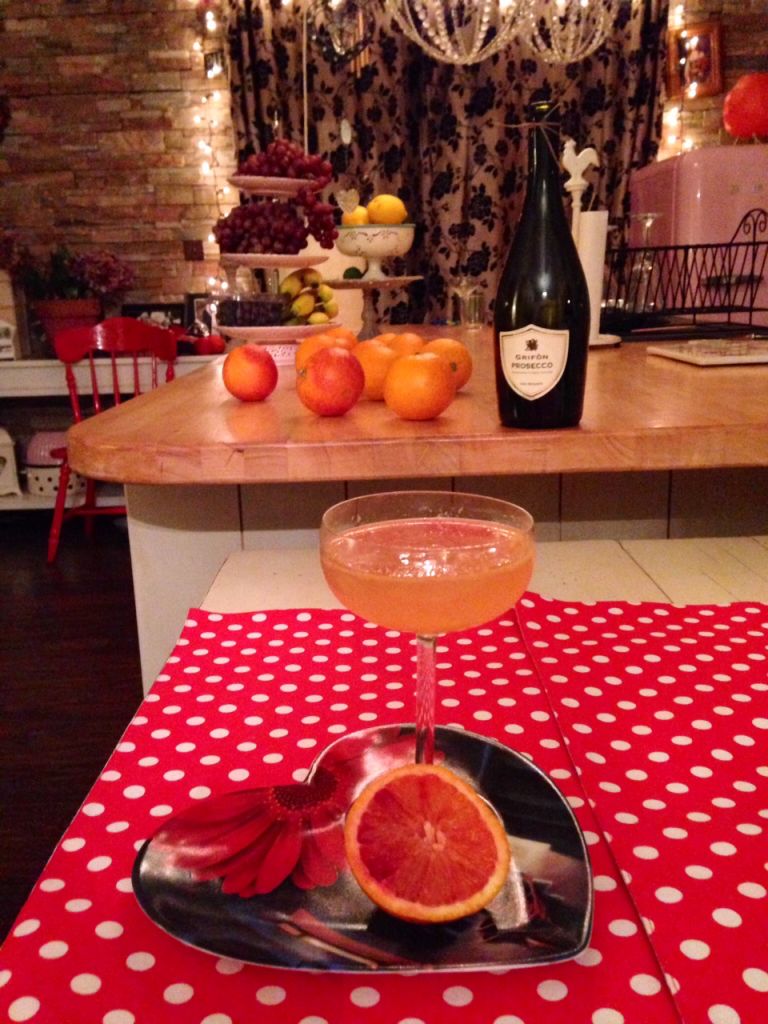 Then for a simple, rustic and my absolute favourite way to cook lamb chops simply pile some chopped carrots and parsnips into a large oven proof dish.
Drizzle with olive oil, rosemary, sea salt and black pepper before tossing about.
Place the lamb chops on top and drizzle with olive oil, rosemary & season.
Roast in a preheated oven 200 c for 30 minutes then bring to the table and serve with some mint sauce and potatoes on the side. Of course you can save on washing up and include the potatoes with the other veg as I did on this occasion but the carrots and parsnips caramelise so much nicer alone. It's entirely up to you but I'm going to do it next time!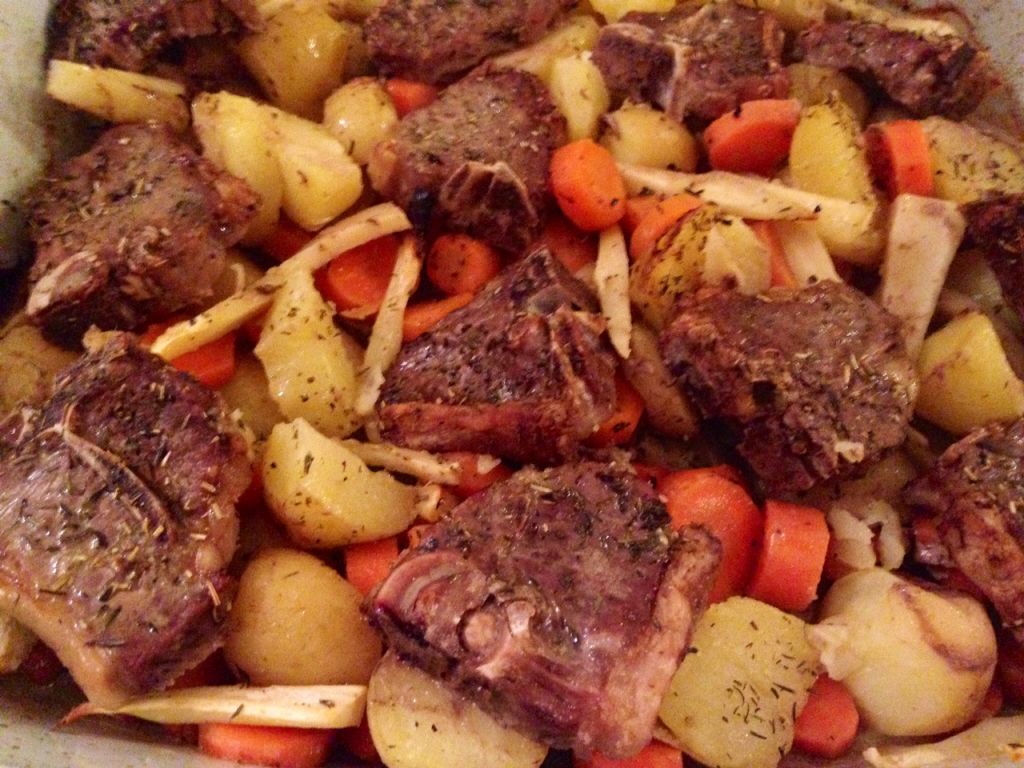 Meanwhile Sadhbh and her Daddy enjoyed a wee drop of Guinness and a chat before bath and bedtime.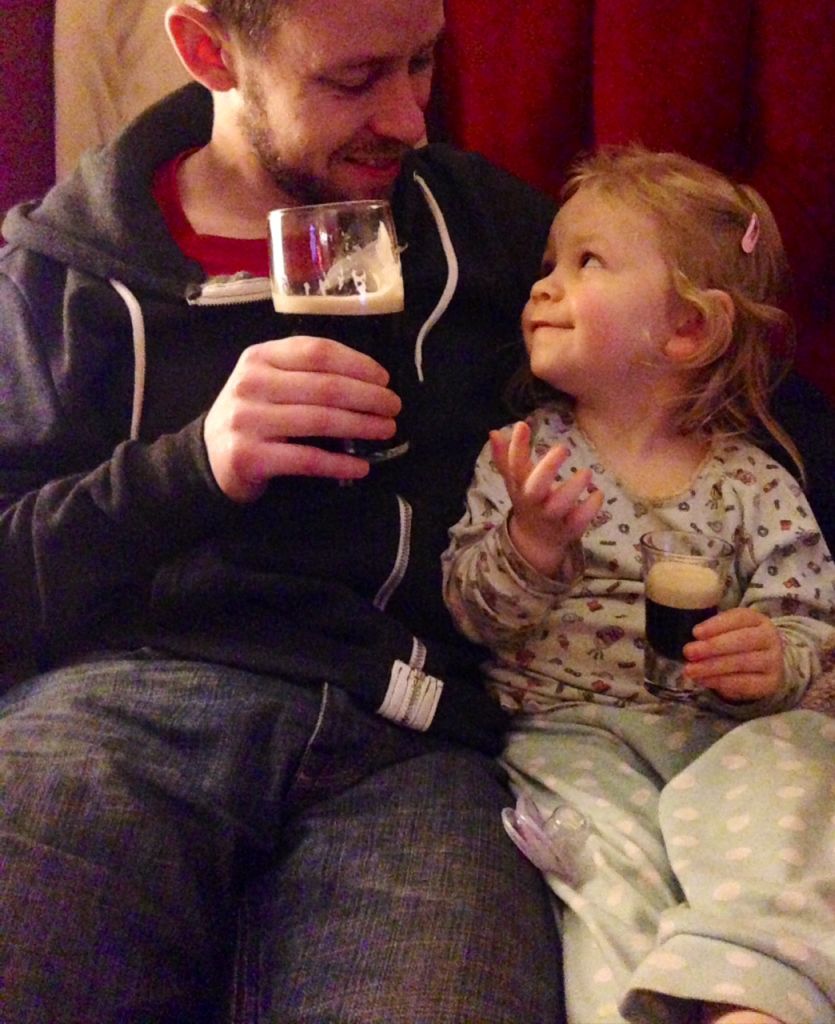 Two minutes after this photo was taken she spilled it.
As I already mentioned mentioned on facebook Ernest Hemingway remains unfazed by all of it…
Chat to you soon…
---
---