Sky above me, Earth below me, Fire within me…
Today…I've been editing for my book, it's going well and was much helped by an open window and wind making the curtains billow.
I've been reclaiming the house after my weekend away, restoring energy, clearing the pathways.
I've been walking out in the wind wild lane, it is deeply alive and I feel the same.
I've been imagining a tree fall on me, a reasonable fear, two have already fallen this year.
Still I'm happy. This is a happy year.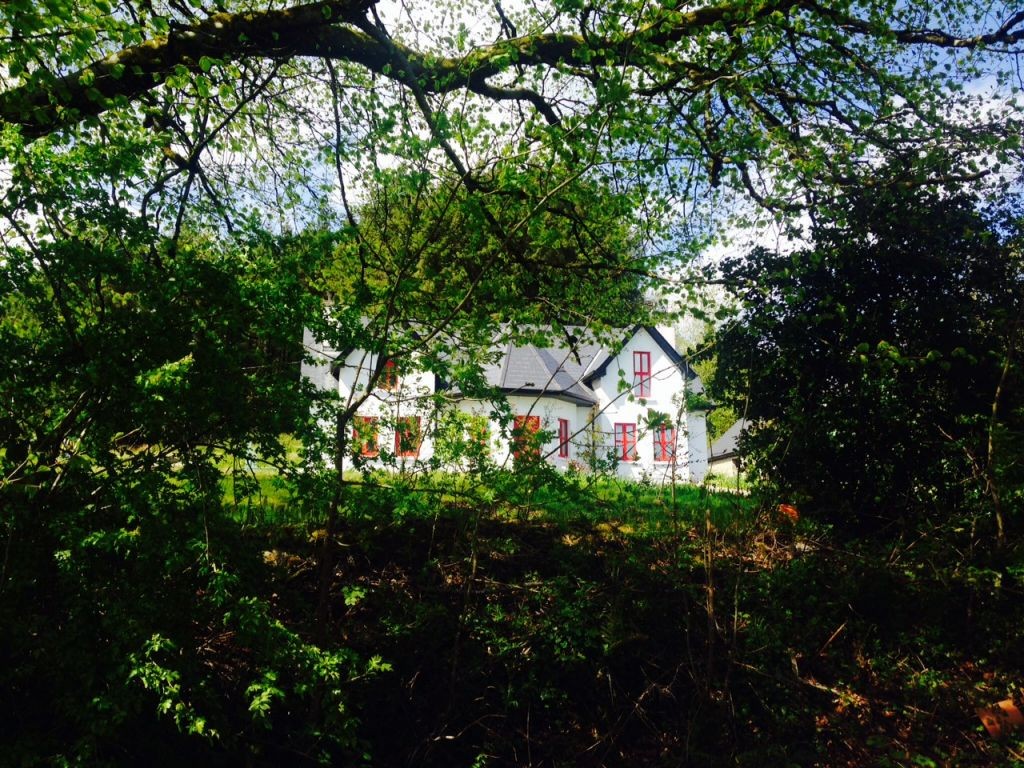 That was two days ago.
Yesterday wasn't bad either,
Today also looks good.
I haven't been blogging much and I'm sorry for that, I would like to. You see I can do anything I want, just not everything.
My reasons for not blogging are, I've been feeling too happy, plus editing is going well and when it's going well I have to go with it, this leaves little space for anything else.
What can I say, the book comes first. I've been painting, but that's easier. I never find writing easy and I still write everyday, just not here. I write little poems like that above, mini posts for fb, and first thing every morning I write in a journal or notebook.
I even do it pre-coffee.
Inspired by May Sarton, and her 'Journal of a Solitude' and the need for a completely free writing space, more free than the blog and for while I'm editing, some days it's just a few words, or a list, some days it's a tidal wave. You know how colouring for adults is the latest worldwide craze and knitting's big too? Well I think journaling could and should be next.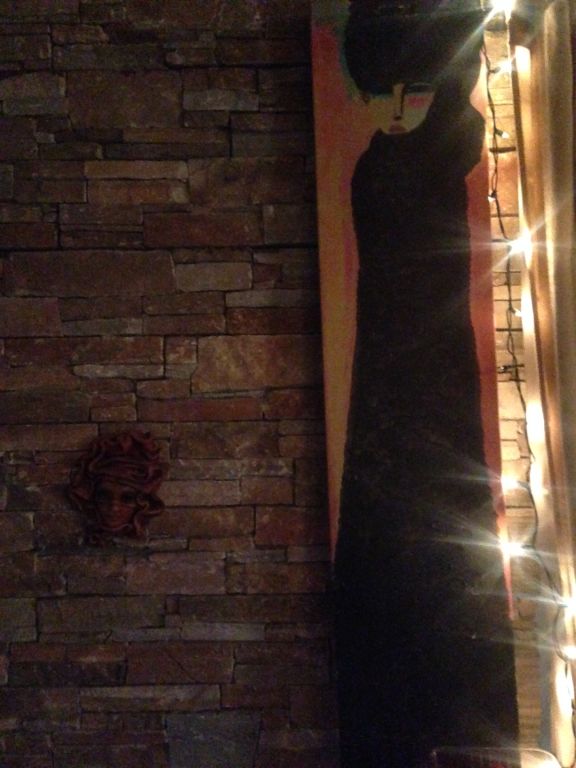 I have another excuse for not taking more thoughts to the blog and it's that they're too fast. I'd love to tell you, but I just can't write at that speed. Keeping the journal helps me get these thoughts out, in some form, though I don't always get back to them as I'd like to, meanwhile Adrian gets a lot. He is one lucky man is he not 🙂
Ideally I'd catch and write them as they come, in the heat of the moment. Next best is to talk them out, then write. I don't mind mulling a thought for a long time but writing in retrospect isn't great. That's where I'm more likely to think this is bad, I can't post this, over-edit, and or kill it.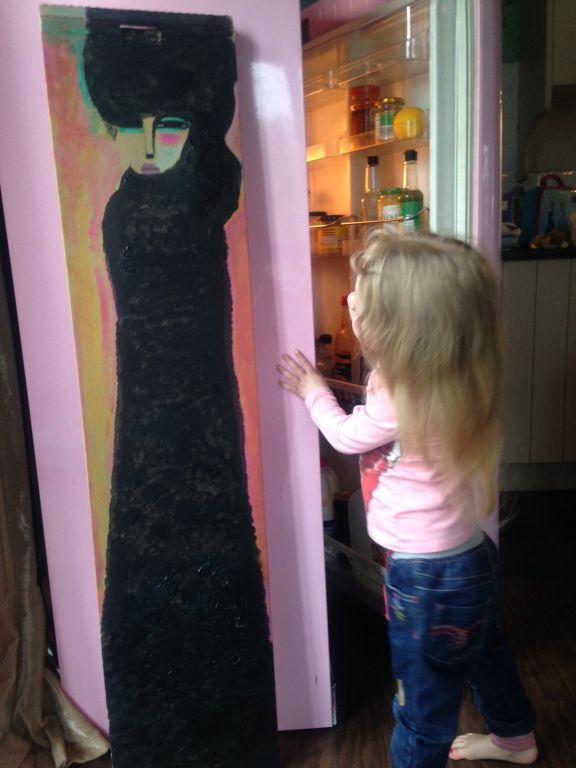 The biggest truth, if there is such a thing, is I've changed recently, and while this is having a very positive effect on editing, on everything, it's new so I had to spend time with it.
Even though I'm still not getting the time I would like for the book AND the school year is almost up, when I do come to it I feel confident, peaceful and calm, and I'm making much better progress. It's strange and hard to explain because I'm still obsessive and burning as much as I ever was.
I think it is personal growth aided by writing among other things. Have I made peace with the world? I don't know, but I like it.
Sky above me, Earth below me, Fire within me, Forecast is good…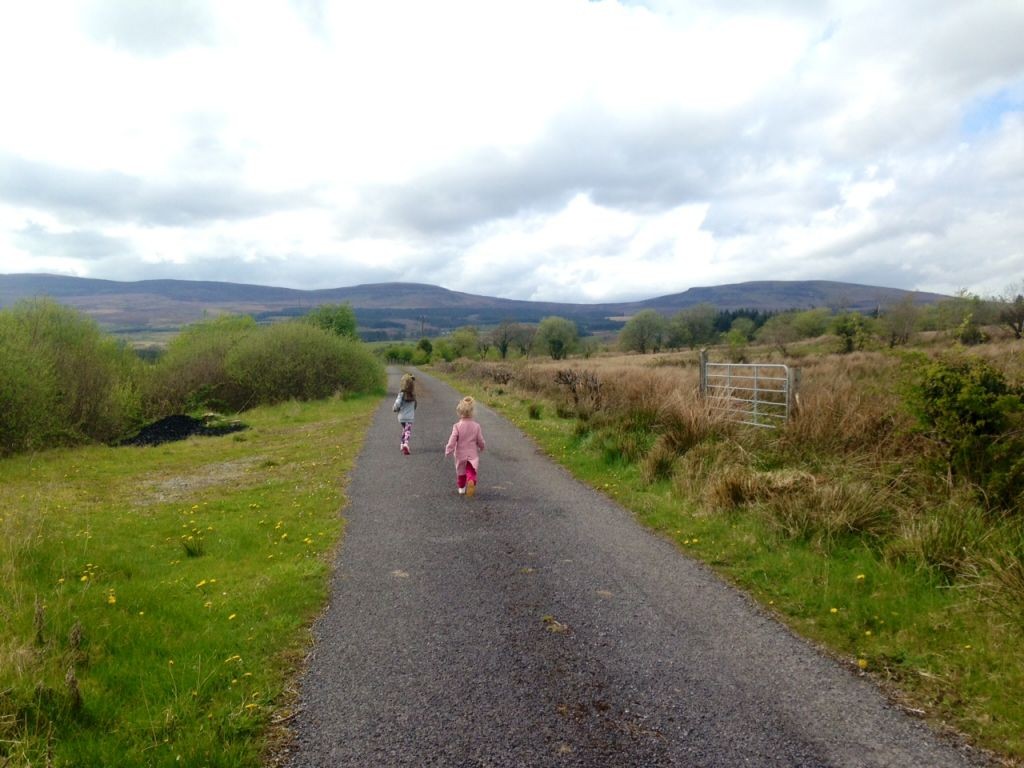 For posterity, and those who don't follow on fb, here's another post from the week just past, an update ahead of my one year painting anniversary…
Most of you will know I started painting last year in June after many years of wanting to. I'd just finished the first draft of my novel in April and it was that inspired me to take a 30 day art challenge. I knew absolutely nothing about techniques or materials, we didn't even have art in school, but the experience of writing the novel had taught me the best way to do these things is…
1. To just do it, start, throw yourself in at the deep end, willing to learn like a child, by doing.
2. To trust the process, no matter what, the good, the bad and the ugly!
3. To keep going, commit, commit, commit.
Plus, I knew without a shadow of doubt it would be a good experience, possibly life changing because as I'd learned, when you follow steps 1, 2 and 3 great things happen. I said yes pretty quickly.
I'll be writing more about this life changing experience on the blog soon, so keep an eye out for that.
In the meantime I just want to add that one of the most difficult things I found, still find in fact, is to just start painting with no plan in mind. I'm still afraid of a blank canvas, and to some extent a blank page but I can never resist a box.
This is interesting to me because it's the opposite of how I feel about writing, I had no plan for the novel I just started with the idea and followed where it led. In the words of George R.R Martin,' I'm a gardener not an architect.'
Well this weekend while my husband was putting up shelves the girls and I painted the boxes, notice the 'shelf shape' of this painting? Trust me, boxes are less scary. I decided with some trepidation to just start painting, just do it, trust the process, and like magic I started to see things, a ship, a wave, a sunset.
Little did I know this time last year, after writing my novel, that painting was about to enter my life. Of course it was me let it in finally, it was only me who could…
---
---