Speedy Sweet Potato Lunch
Good morning everyone this little lunch I made yesterday is simplicity itself and a great store cupboard meal as both sweet potatoes and feta cheese keep for such a long time. You will need one sweet potato per person…
Chilli flakes and cumin…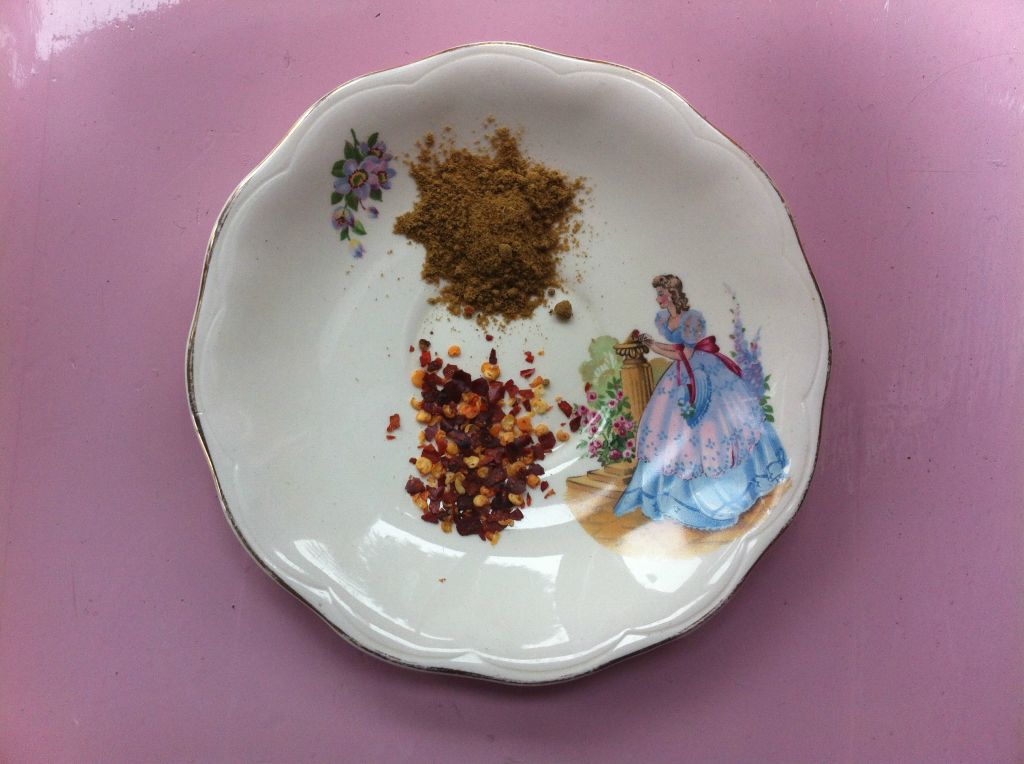 Feta cheese…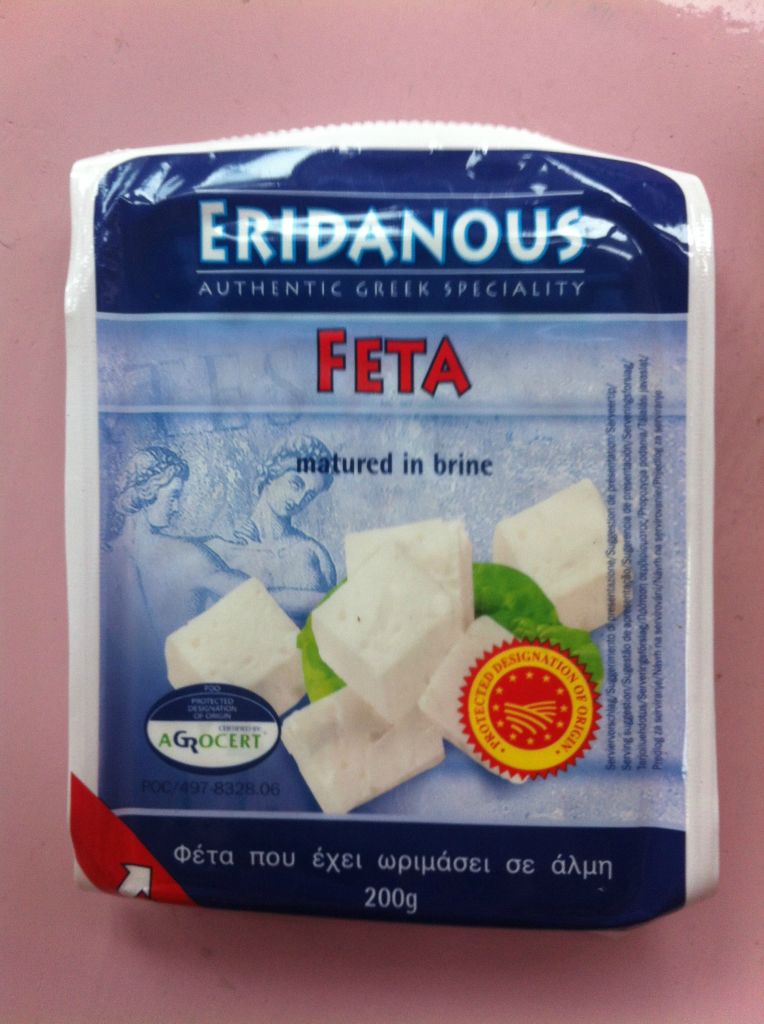 and extra virgin olive oil…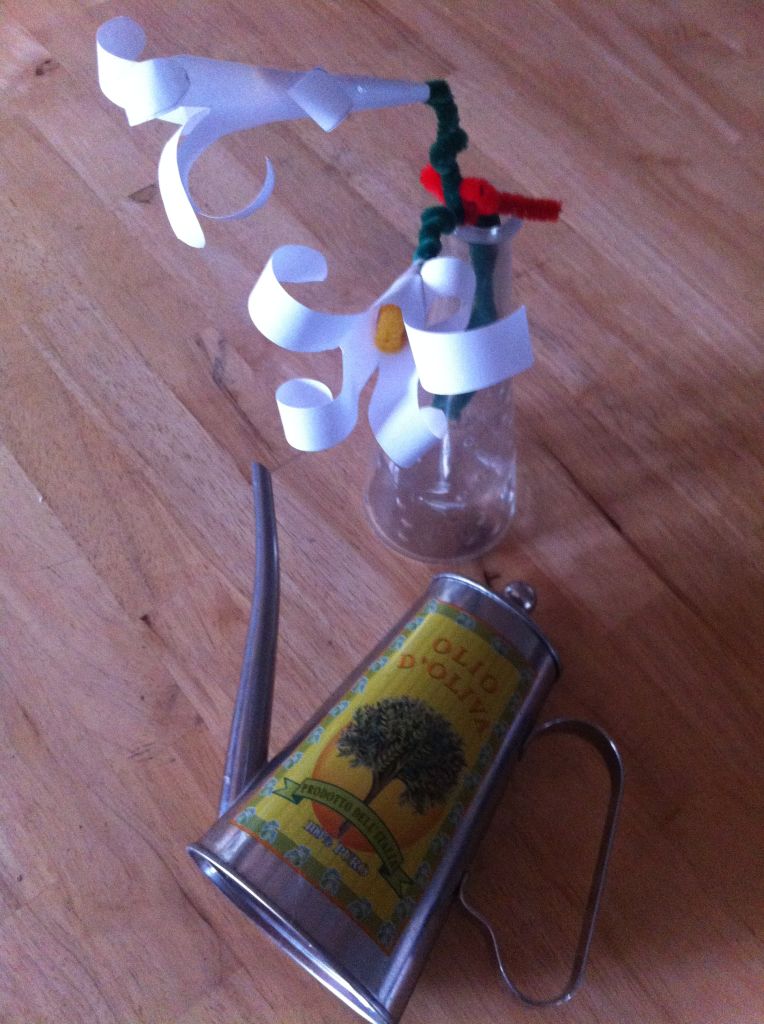 Make deep incisions all over the potato with a sharp knife. Sit it on a folded piece of Kitchen roll and cook in your microwave for approx 8 minutes (for the medium size pictured above) Test with a dinner knife and if it doesn't sink in easy just give it another few minutes and test again.
Split the potato down the middle and make criss cross incisions…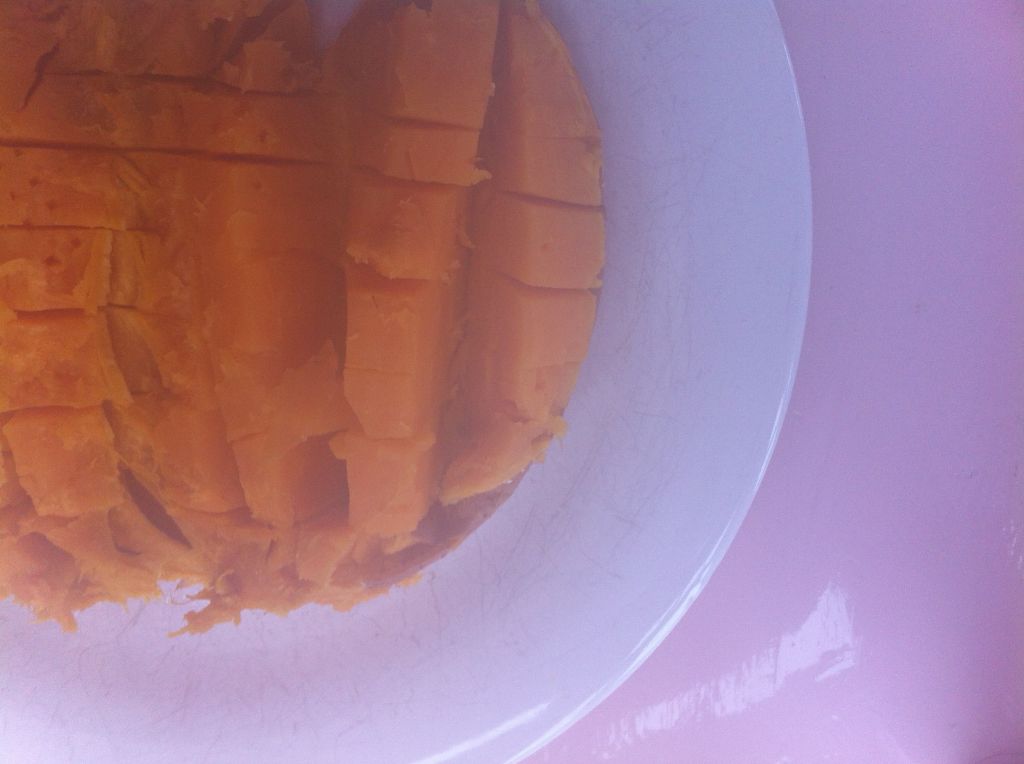 Sprinkle with the chilli flakes, cumin and feta cheese cubes before finally drizzling with the extra virgin olive oil and that's all there is to it! Simplicity itself, no?
Go easy on the chilli flakes and cumin if you don't like too much spice…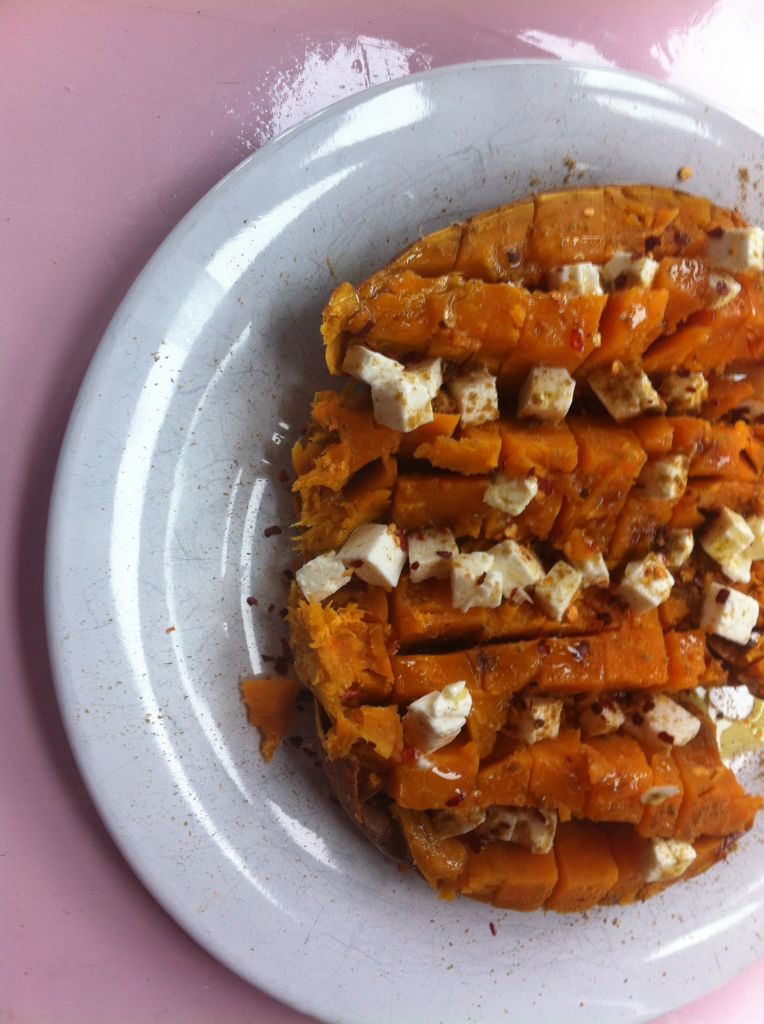 Saoirse likes a little cumin especially if I let her sprinkle it herself.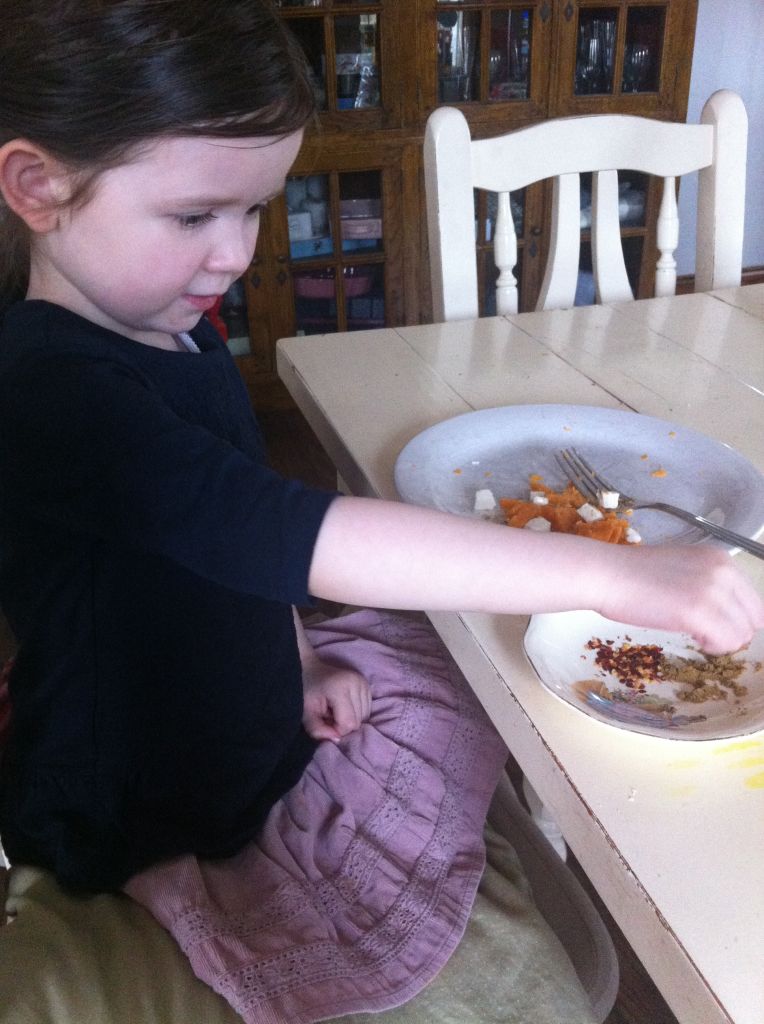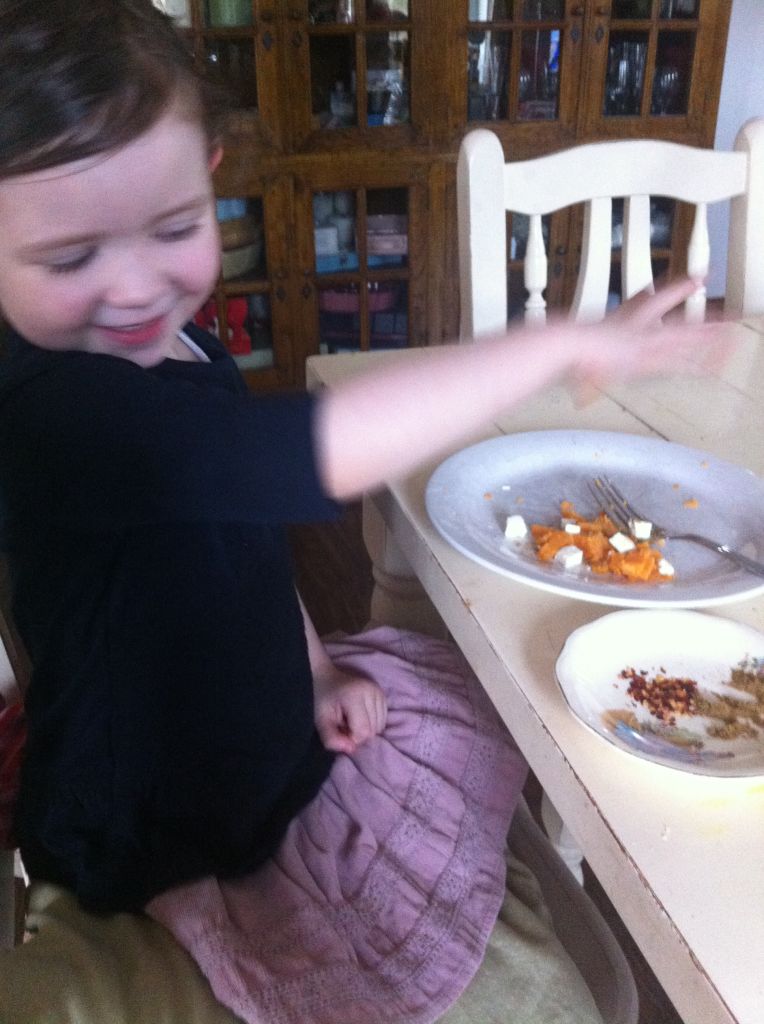 Have a great weekend everyone : )
---
---