Spilling on to a Page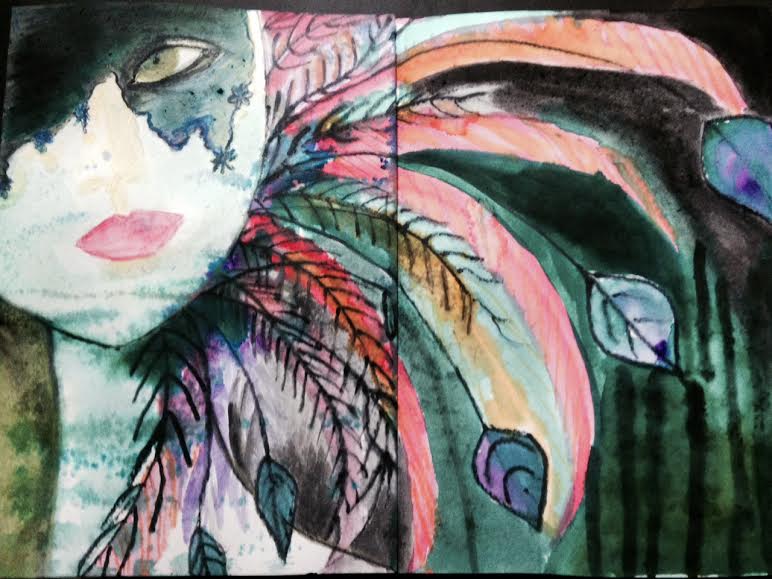 I woke to rain. Gusts of wind lifted the curtain to show slices of grey sky dripping. I shivered, turned my pillow to the cold side, heaven. I reached for my glasses and phone before remembering, I'm on a phone/social media break-ish for the long weekend, though someone please explain how to do that when you've a daughter and a sister in Dublin plus parents and three other siblings?
Well you can't.
I keep it on the floor, to protect my head from radiation, but that's the best I can do. I mean lets face it, I can't protect my head from anything.
There's a small girl by the bed, she's enquiring if one of us will get up now, and across the room an even smaller girl sighing on Jimmy's couch. She's been there since two am or was it four? Hello mammy, can I sleep on Jimmy's couch? she asked. Yes, yes.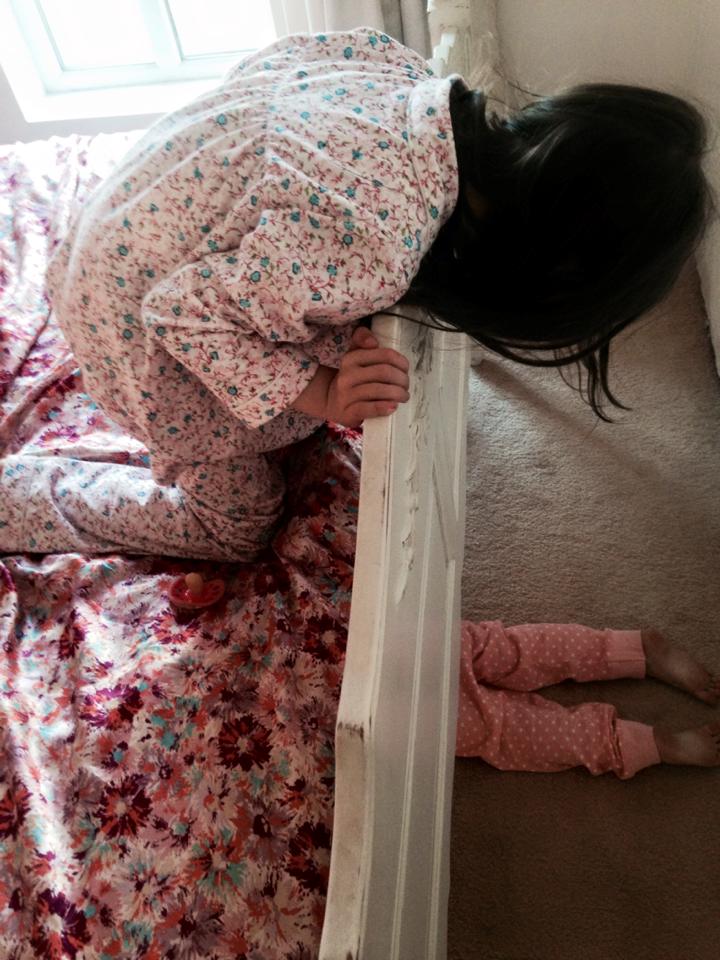 Even at that hour I smiled to hear her say the words I've always said. Jimmy, an uncle of my Dad, years dead, he bought it for my mother. Like Belinda's legs, a high complement from nanny, they live.
Now I agree to get up, but only long enough to do food, socks, dressing gowns, tv, colours and coffee, then I'm back to bed with Daddy, the rain, notebooks and other books, plans and thoughts and possibility. It's 6.40am
If there's not possibility then, when?
I'm a high functioning morning person because of the promise, time. Every day is the same, every morning I'm ecstatic, and every day I'm sad come three o'clock.
"Sleep, those little slices of death — how I loathe them."
― Edgar Allan Poe
Someone said the best thing is to pour out of bed and straight on to a page. I agree. I do find my best days are those I start writing, drawing, painting, even…cleaning, instantly. The reason this works is once you start, you can't stop, I can't stop. I'm thankful for the fact.
If I don't do this then I think and if I think too much, disaster. I think I will get to editing/writing just as soon as I've…and suddenly it's hours later.
But when I pour straight into action I'm invincible, I can clear a swathe through everything, all the demands, desires, even domestic grind. It doesn't always work, it's not always possible to clear a path…I have a thing about paths. Throughout the house all paths must be clear, I like to move, unobstructed and fast. 'Girls, who blocked this path? You know the paths must be clear.'
DON'T THINK, DON'T THINK, that's the key. When it comes to creative pursuits, control is your enemy.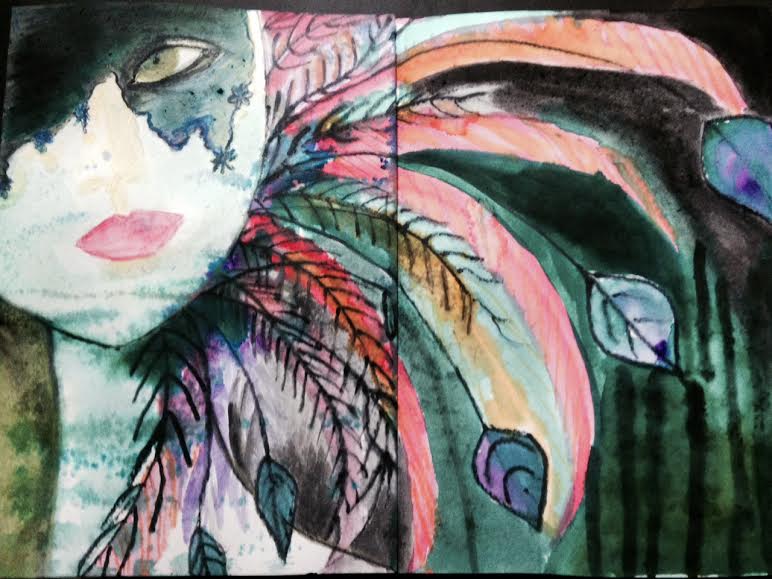 So today we stayed in bed til 10 o'clock! This is the sure sign we no longer have babies, don't get me wrong, there were protests BUT there was no one in NEED!!! I will never have another baby, this makes me happy indeed.
A terrible day weather wise, terrible and lovely. No gardening, that would have been the thing to be at this weekend, instead, Adrian decided to put up some shelves.
Adrian put up the shelves, we painted the boxes. I was meant to be editing, I'm meant to be editing now, but the box was calling me and now it's the blog, clearly, I need a dice. Roll the dice, tell me what to do.
When it comes to painting I'm still afraid of canvas, a box is less scary. SO, breakfast, clean up, shelves going up, our girls and I painting the boxes. At first I was angsty, my internal bitch editor was saying, 'What are you AT?' 'You're just throwing paint on this box and you've no clue, no idea what your're doing.' She was right of course only it doesn't matter.
You know how it is when you give a three year old paint, paper and brush? Well they don't think, they just paint, they just throw it on there. Well I'll tell you a secret now, this is the first time I've done this in the pure sense. It was liberating.
'It took me four years to paint like Raphael, but a lifetime to paint like a child.'
Pablo Picasso
Just when I was feeling lost I saw something…a horizon, a ship…and that was that. From this point I was absorbed in flow.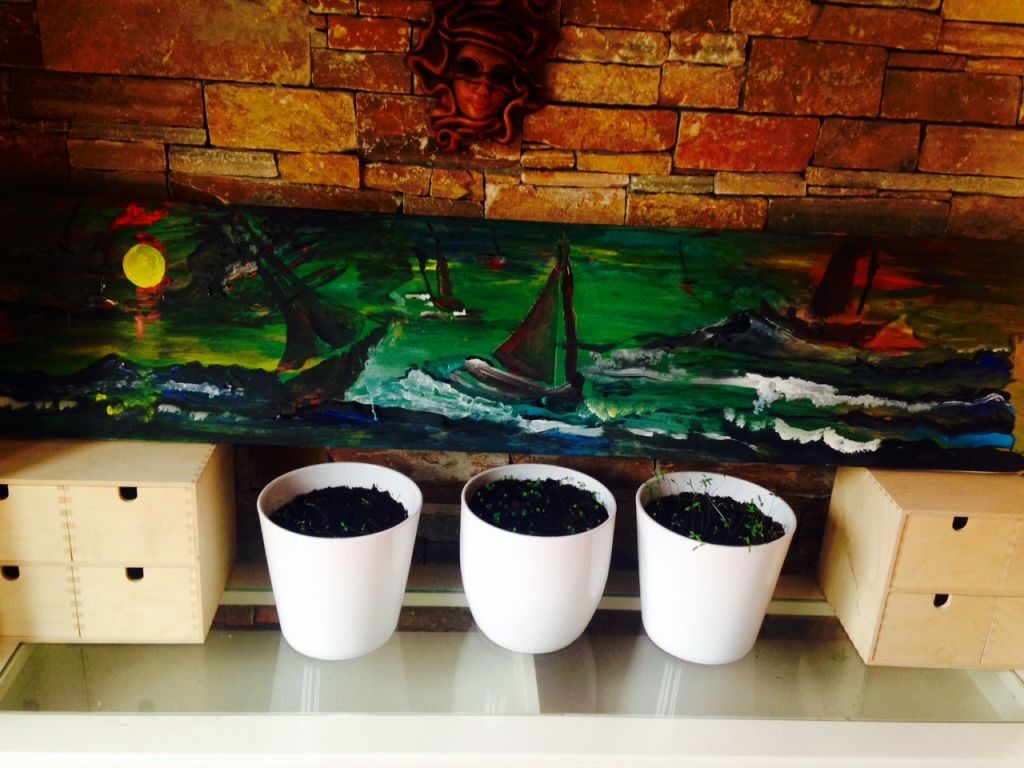 I think as adults we think we need to have a plan, to know what we're doing, but what I've found, today through painting, and long before this through writing my novel, is that we can trust our subconscious, surrender control with good result. There is no wrong.
We are so afraid of 'wrong', of not being 'good' but just think of all that's inside you. If you could let that spill onto a page, in words, in paint, all that is in your soul.
Lunch, clean up, groceries, snacks, chats, clean up, rows, shelves up, can't wait to decorate, jammies, more snacks, more clean up, Shrek on tv, time up.
Now I'm having a glass of wine, can you drink wine you've frozen by accident? I am. It's raining still, the fire is crackling, night is dropping slow. Soon my friend Caoilfhionn will pick me up so we can spill on to a page, without thought, without edits, and night will fall almost unnoticed, almost. Later in bed I will think, tomorrow, tomorrow I have such plans, tomorrow, we try again.
---
---