Imbolc, St Brigid & Girl Rising…
Today, January 31st is St Brigids Eve and tomorrow St Brigids Day or Imbolc is the all important festival of spring that marks the passage from the dark half of the year to the bright half, hip, hip, hooray, we made it!
In honour of this most important and longest lasting figure from Irish mythology through pre and post Christian Ireland, lets consider her significance in how it might be relevant today.

Traditions of this evening in Ireland long ago would have included…
Preparing a great feast and making a St Brigids cross (a pre christian sun symbol made from rushes for protection of the home).
Giving food to animals and the poor.
Leaving food in an outside window for the goddess as she passed in the night bringing the sun in her wake.
At least briefly lighting candles in every room to again signify the coming of the light.
Making a doll of Brigid in a basket of early flowers like snowdrops and hanging a piece of cloth outside for the goddess to bless.
Traditions upheld by people today...People still make 'St Brigid's Crosses' from rushes that grow wild everywhere and still visit places of pilgrimage associated with Brigid including here in Ballinamore, Co Leitrim where she is supposed to have visited. Tomorrow on the first day of spring, hundreds of people will make the walking pilgrimage to 'St Brigid's Well' just as they have done since time immemorial.
I like the ancient traditions. I think we should bring some of those back.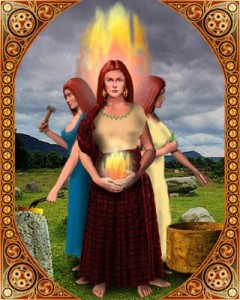 In Irish mythology Brigid was the daughter of Dagda, king of the ancient race of Ireland, the Tuatha de Danann.  Symbolised by fire and represented by the sun, the goddess, sometimes depicted as one of three sisters was revered and worshipped for thousands of years.
Much later in AD450 the girl who would become the legendary healer, missionary, leader and eventually saint was born in Co Louth.
Even without considering the many miracles attributed to Brigid it's clear she was an extraordinary person widely accepted as a remarkable, charismatic leader and administrator and later, the centre of popular devotion in Ireland.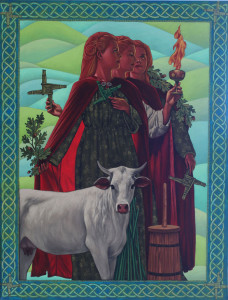 Sadly due to the rigours of male dominated religious organisations a patriarchal society defined by inequality emerged and sadly is still what we live with today.
While religion no longer dominates  inequality and violence against women and girls is still rife when " according to the UN, globally at least one in three women and girls is beaten or sexually abused in her lifetime.'
Today in the spirit of Brigid, the goddess & woman and on this the eve of her feast, in the coming of spring, the season of light, birth and hope I'm highlighting just a few of the grassroots movements that are happening across the world, making female equality this years hot topic.
Ring the Bell. One Million Men, One Million Promises, End Violence Against Women. Click HERE Actor Patrick Stewart, better known from Star Trek perhaps is heavily involved in this campaign. Inspired by his own experience of growing up with a violent father he, 'passionately believes that violence against women is not a women's issue, but "humanity's issue". Read a very moving interview with Patrick HERE
1.  10×10, a global action campaign for girls' education. At its heart is Girl Rising, an innovative new documentary film. Together, 10×10 and Girl Rising promote a powerful truth: 'Educating girls in the developing world can transform families, communities, and entire countries – and break the cycle of poverty in just one generation.' Click this link for more information: http://www.facebook.com/10x10act For more information about the Girl Rising documentary/feature film click HERE
2.  The office of the UN Special Envoy for Global Education is also highlighting their A World At School campaign through its website and on Facebok and Twitter.  Its aim is to continue to campaign against child labour and child marriage and for a world at school.   Click HERE to add your name to that cause.
3.  Plan Internationals 'Because I am a Girl' campaign is aiming to reach 4 million girls directly – improving their lives with access to school, skills, livelihoods and protection.  To read more click HERE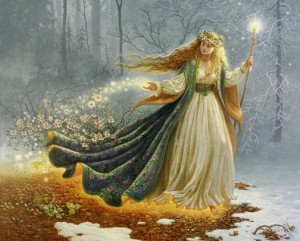 "Never doubt that a small group of thoughtful, committed, citizens can change the world. Indeed, it is the only thing that ever has." 
― Margaret Mead
---
---