Starting Permaculture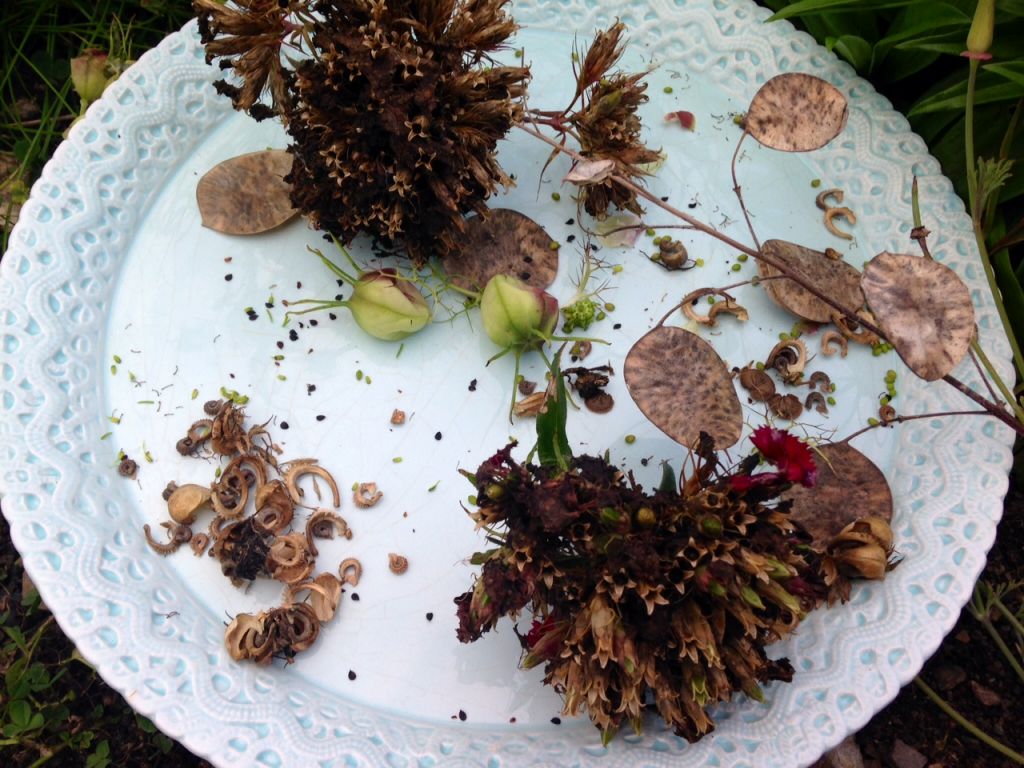 Dear readers, I'm so excited about our plans for the garden but I've been caught short on time so I'm going to break this into two posts. In this one I'll just tell you what we're doing, the practicalities, and in the follow up more background, reasons, further reading, that sort of thing.
So in short we've started permaculture in our one acre spcace this weekend. We're new to this, we don't really know what we're doing but we're confident about giving it a go. After all what's the worst can happen? To be honest this is my approach in the house too…and in life. I'm willing to just have a go which I think is a trait of creative types.
In many ways we'd already started permaculture without knowing what it was. We were never ones for a groomed, designed looking garden, our tastes run to the wild side, supporting nature, abundant planting, survival of the fittest, that sort of thing.
We already have our own vegetables, some fruit trees and shrubs, herbs, wildflowers and compost heap. We'd even started phasing out our lawn only now we've stepped this up big time.
So what is permaculture? In short it's a way of gardening or farming, depending on what space you have, that emulates nature and supports plants, animals, people, earth. It's low cost, sustainable, high yielding (your own firewood for example) and low effort, e.g. no digging.
Groomed it's not, health and abundance it is, beauty it is if you ask me.
I was so excited about this on Saturday I made my video debut and I think I might keep going, record our progress or lack thereof. 
To sum up, what we've done this weekend…
Started to cover the lawn with cardboard and our lawn cuttings old and fresh, you can also use seaweed, leaves, branches, anything that will decompose and add richness. It just makes sense doesn't it. We used to think of putting down plastic sheeting – costs money, has to be got rid of, never rots. Why didn't we think of putting down what would rot and bring something good with it! 
We put lawn cuttings around our existing young trees, just make sure it's not touching the bark (thanks to Colm my brother for that tip). Again this will rot and help the trees growth and health. Think of all the lawn cuttings thrown away could be used like this!
Started collecting seeds. We have hundreds of wildflowers but for the first time we're collecting seeds! So far we've collected maybe fifty euros worth. It was quick, easy, fun and free. What were we thinking before this!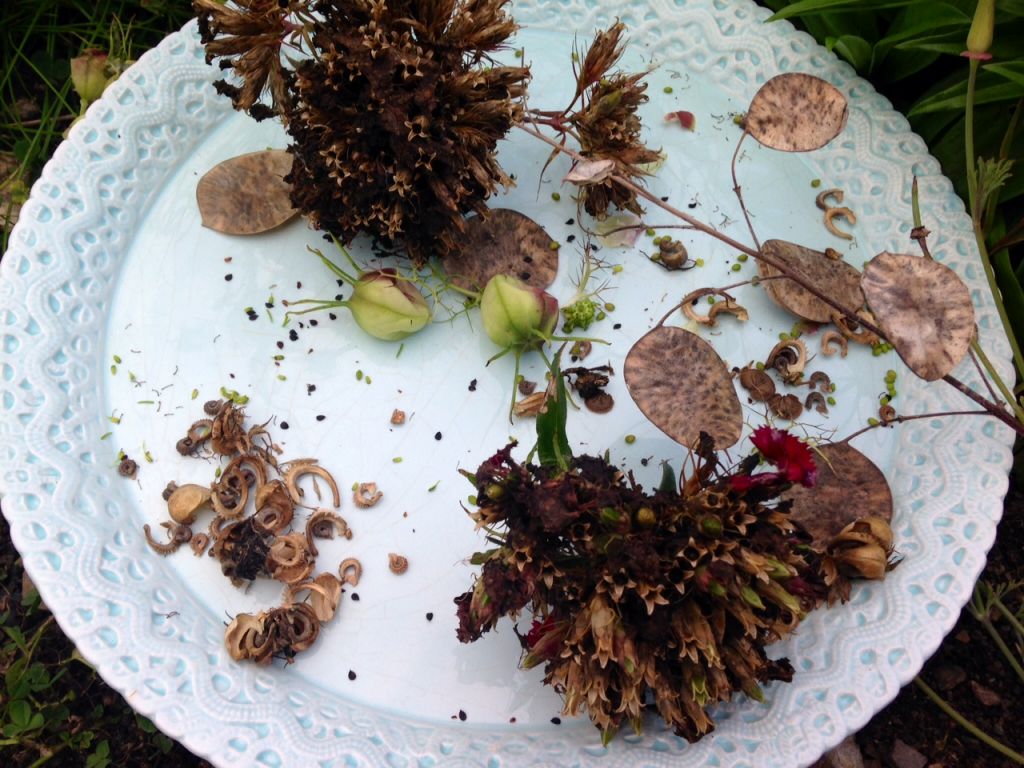 The Grand Plan
The plan is to plant trees to the front, ash, birch, willow, rowan, oak etc. Coming closer to the house, more fruit trees, herbs, veg and shrubs, and along the drive, flowers wild to beat the band.
On the hill at the back, a waste of space that's impossible to do anything with without money, or so we thought, we're going to cover the same as the lawn to enrich, plant into it, cuttings, bulbs, seeds, shrubs, smaller trees.
We're not going to dig or buy anything special just let nature take over. Anything we cut or trim will go back into the soil, anything we don't use will support wildlife including bees, birds and butterflies. We plan to spend the winter taking cuttings of anything that takes our fancy, I'll show you at some stage how that's done.
As the trees grow we will coppice them i.e. cut them down so that several shoots sprout after which you cut the strongest shoot and chop it for firewood but the tree is still living and growing, still providing firewood for many years to come. Isn't that amazing! Had you any idea? I hadn't! I'll keep you posted.
By the way I do know there's an 'r' in April too, call it stage fright!
For instructions on planting by Sadhbh (3) visit the blog FB page HERE
Chat soon 🙂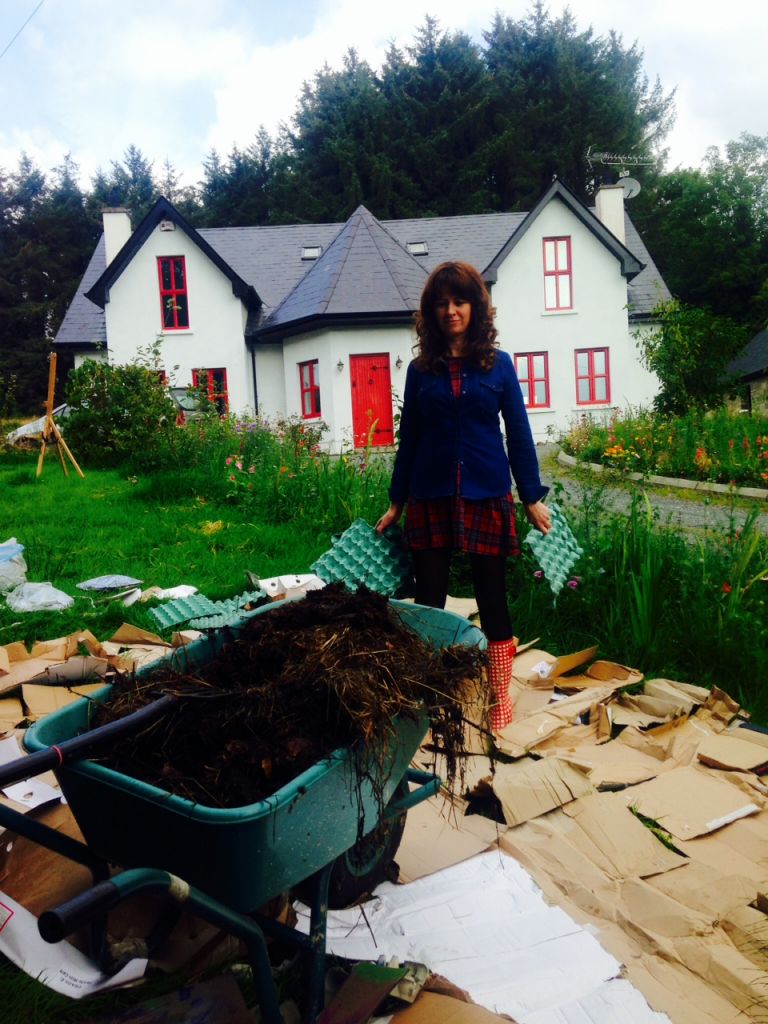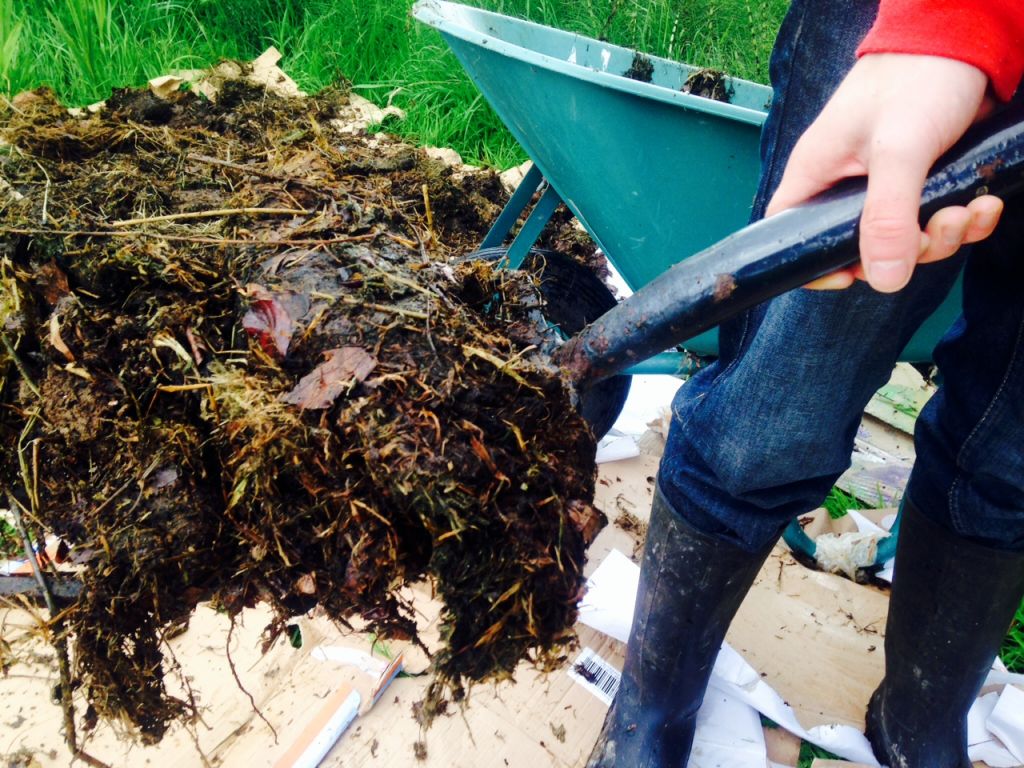 ---
---