Storms & a Birthday
Summer is flying by and growing heavier. The day before Sadhbh's birthday it rained but before then the sun also shone, it was hot and then came the lightning and thunder. I was in the garden with Laura, too many butterflies, way too much gravity and a cool glass of wine when the brown dog came shuffling up the drive with the sky on his back.
He passed us by without much as a glance and went straight in the house. I followed him in, he leaned his head on me and I hugged him. A quick note on facebook, his owner came and got him. Moments later the cat who never tries to come in came and sat on a chair and didn't move more till midnight. I was alright with it all. Strange weather.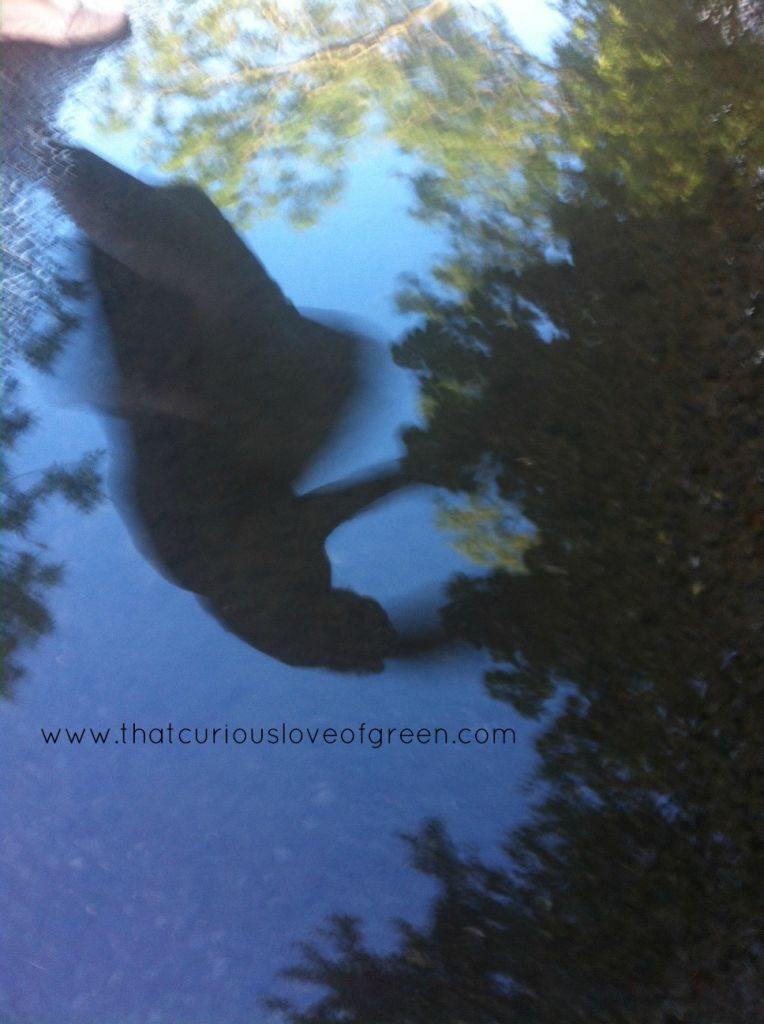 Evening stroll after the storm…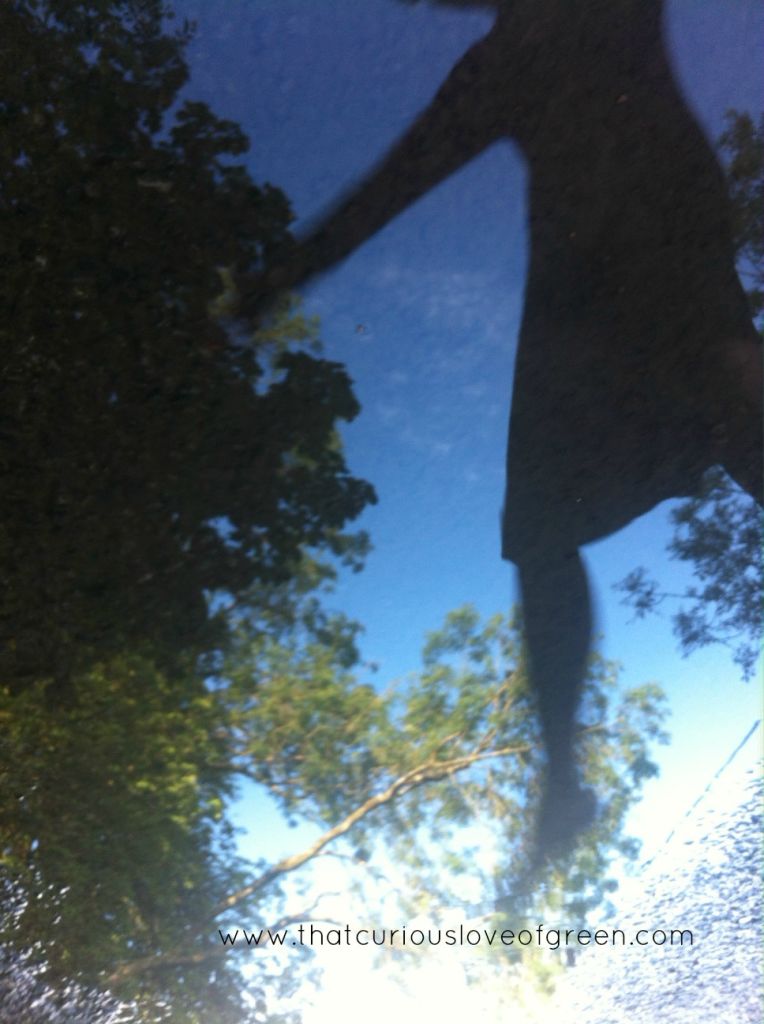 You know it's kind of magical this weather…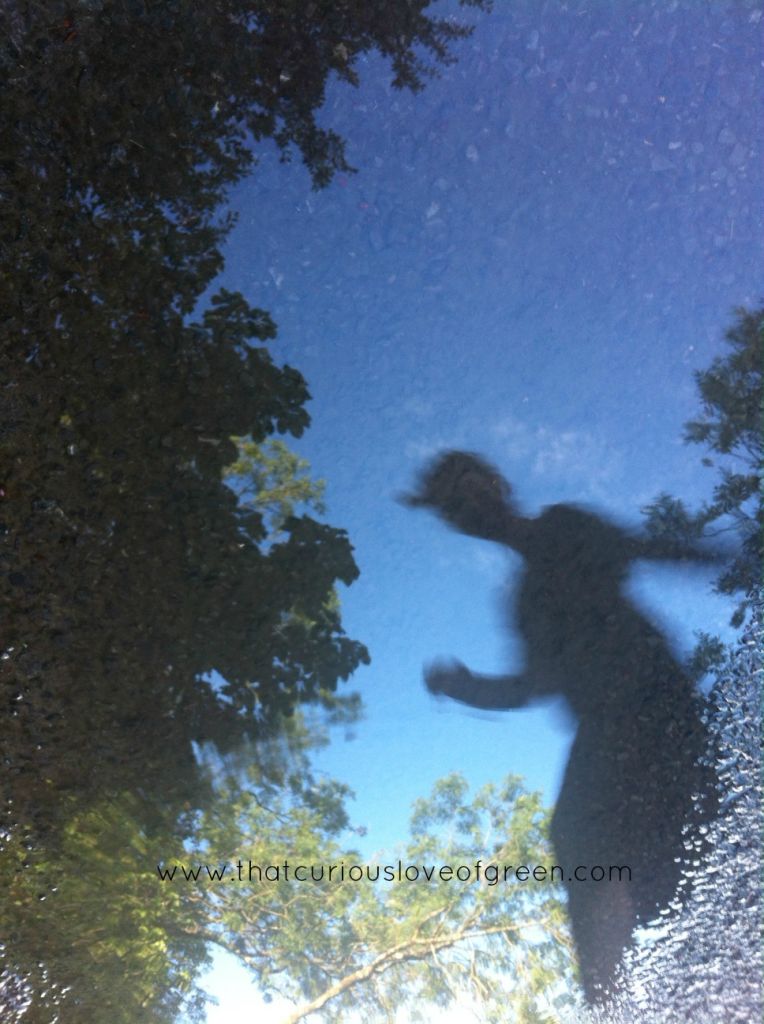 The next day the sun shone all day long and Sadhbh turned two which makes me so happy : ) What excitement, what an achievement, for her and for us! To celebrate I planned a dinner of…
Crispy Fried Courgette Flowers from the garden stuffed with Ricotta & Mint
Roast Beef with a Port & Stilton Gravy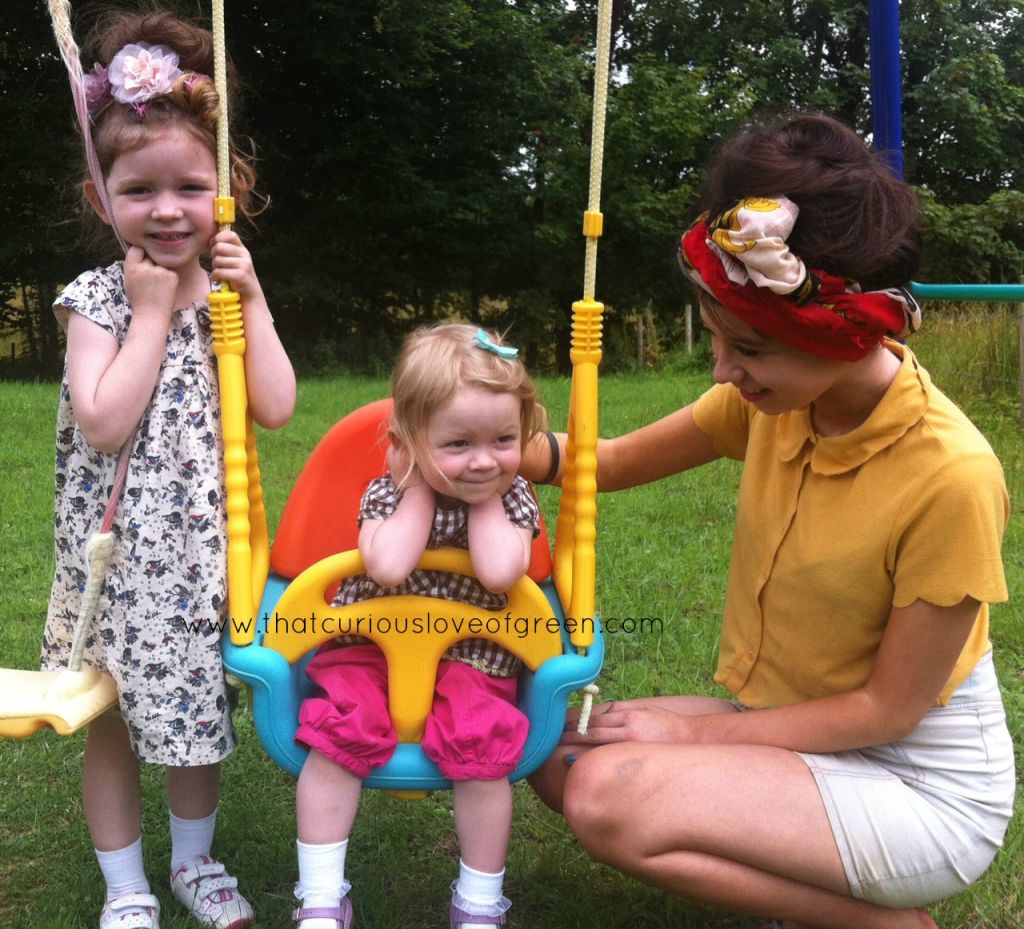 When I went to pick the courgette flowers some had faded and some were too young yet but oh so pretty and exciting! Last time I had these was on my honeymoon…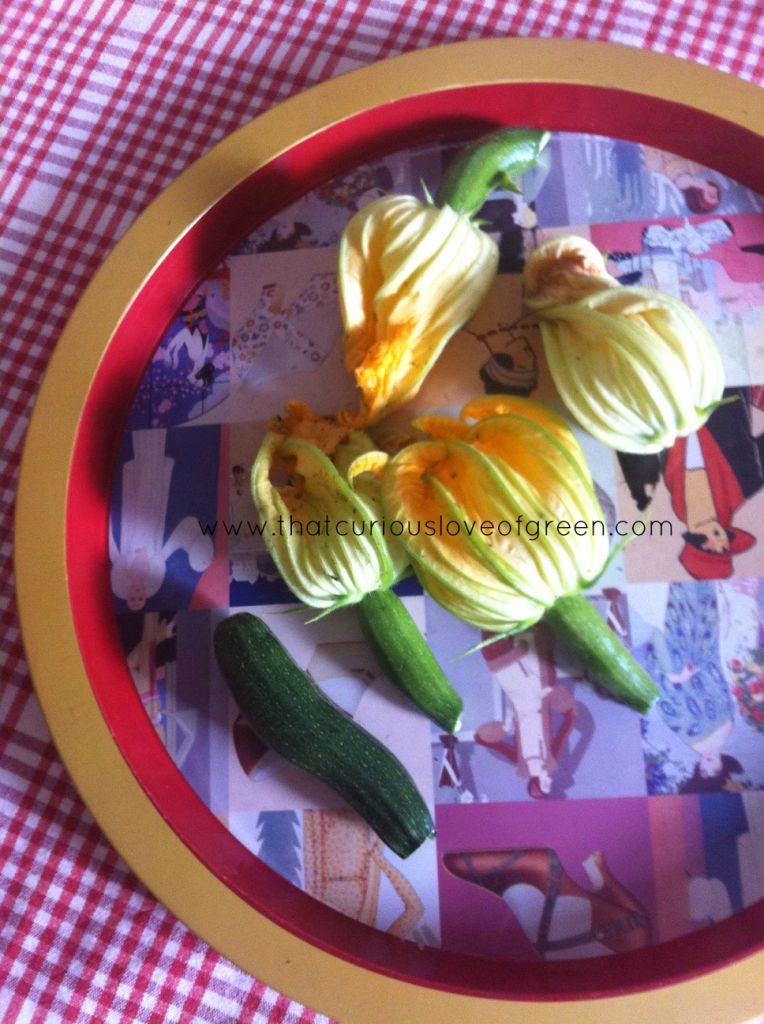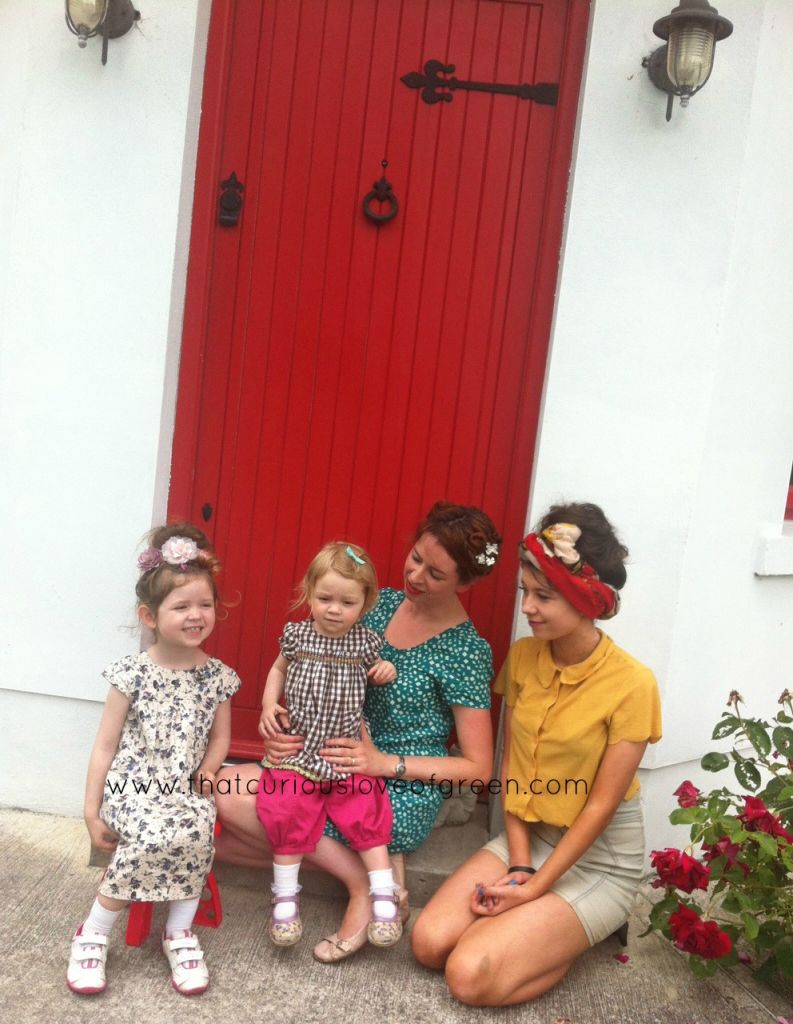 With all the butterflies out the side of the house, because that's where all my herbs are, I've taken to leaving the front door open instead and it was such a lovely evening I set the round table in the hallway by the door to warm views of green and evening…I just can't handle moths or butterflies.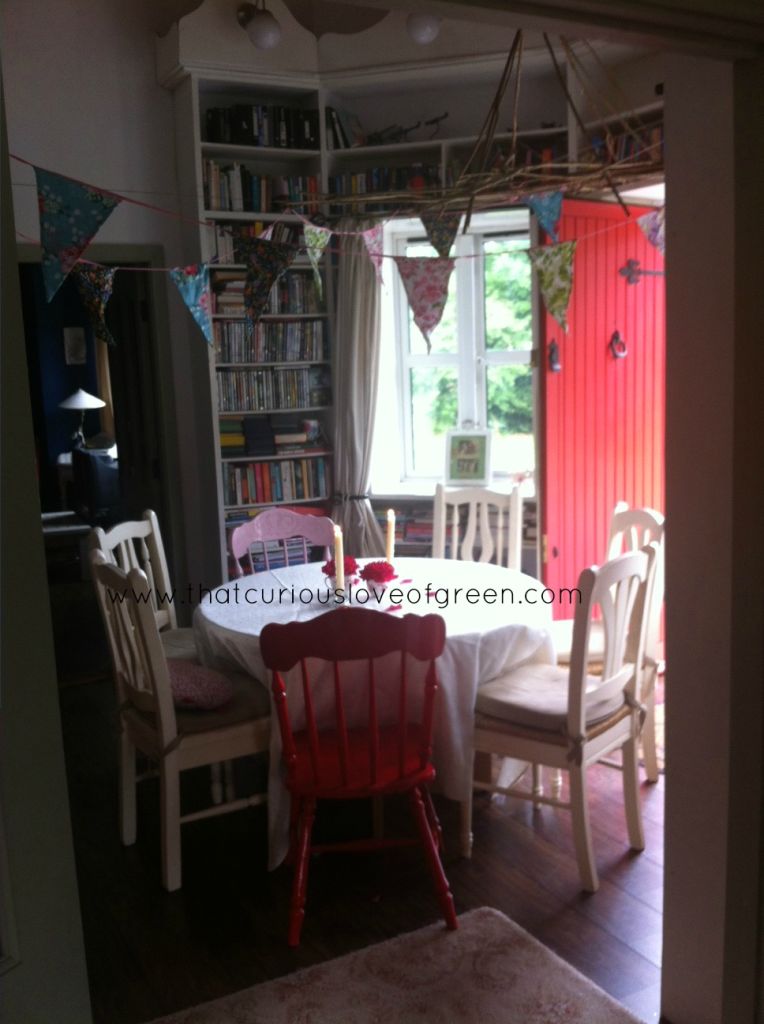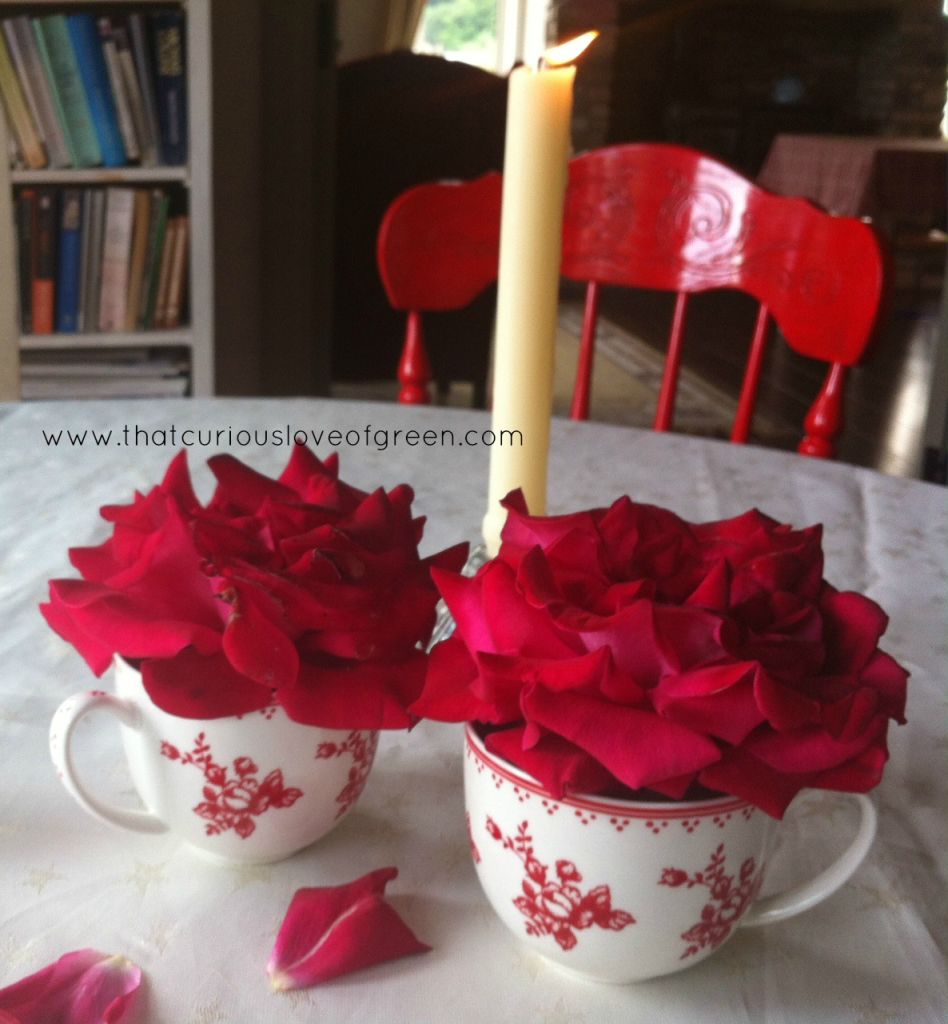 That was when the trouble started…
The roast was in and doing beautifully but the potatoes I'd been parboiling had turned to mush in record time and what's worse my courgette flowers had completely withered to the point of no return. So so disappointing : (
I quickly put some more potatoes on to boil and decided the best thing to do was turn the spud mush into soup. I just added a Knorr 'Herb Infusion 'stock pot cube, boiling water straight from the kettle, some garlic salt and lots of lovely chopped spring onions and parsley from the garden. The final touch…greek yoghurt. I had just taken a big pot of it out of the fridge and was feeling pretty pleased with myself when this happened…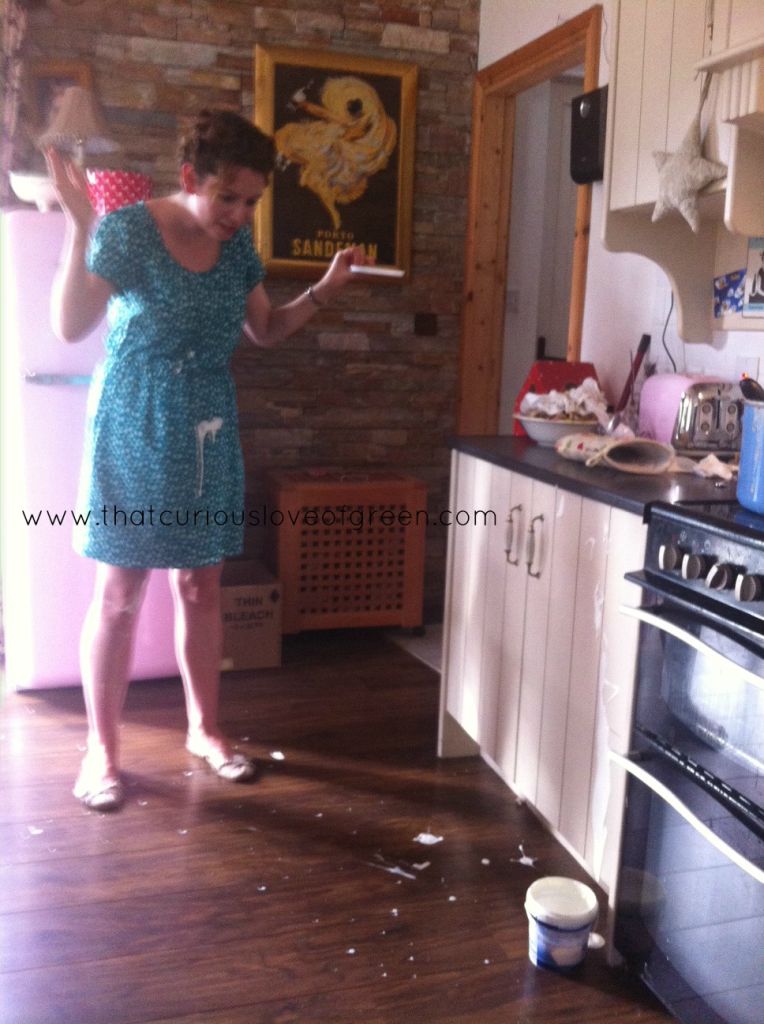 Yoghurt everywhere. On the cooker, the counter even on the curtains you can't see, on the floor and on me. My legs and my dress! It was actually very funny : ) Luckily there was enough left in the pot for the soup which honestly turned out so delicious I'm planning to make more this week so all's well that ends in food…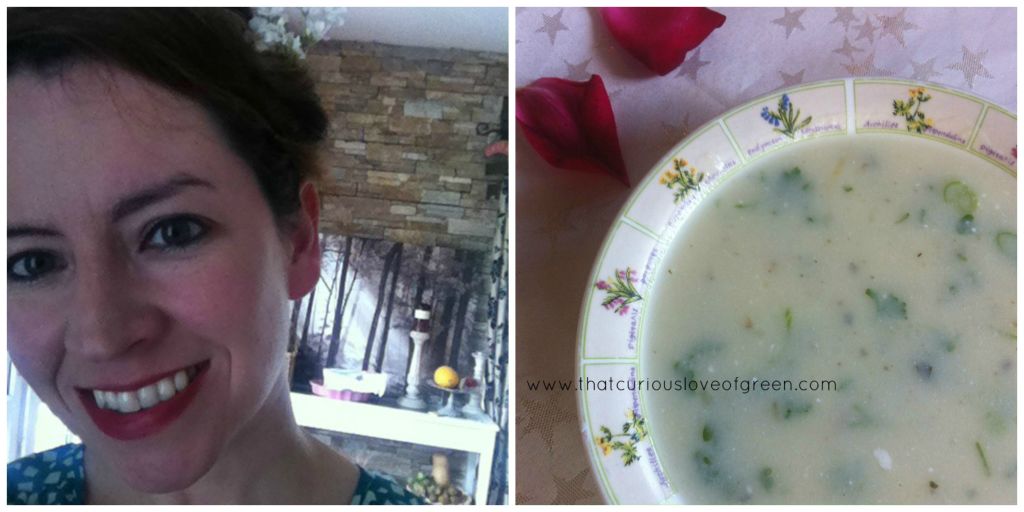 Back to the party and bubbles for me…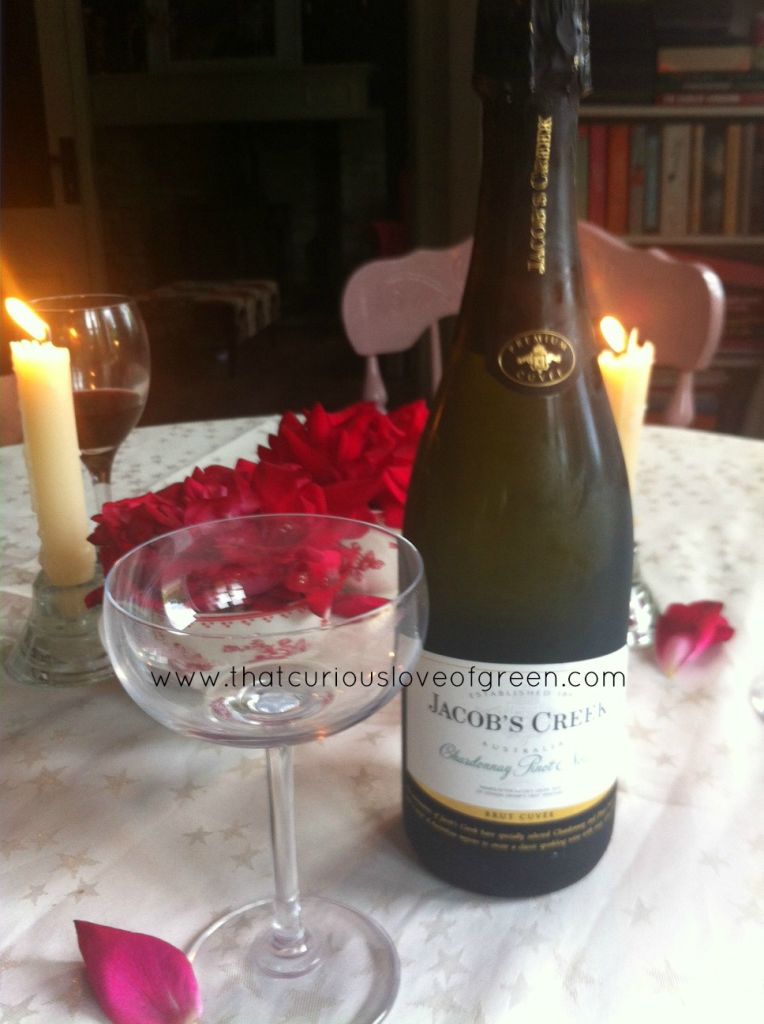 Bubbles for everyone…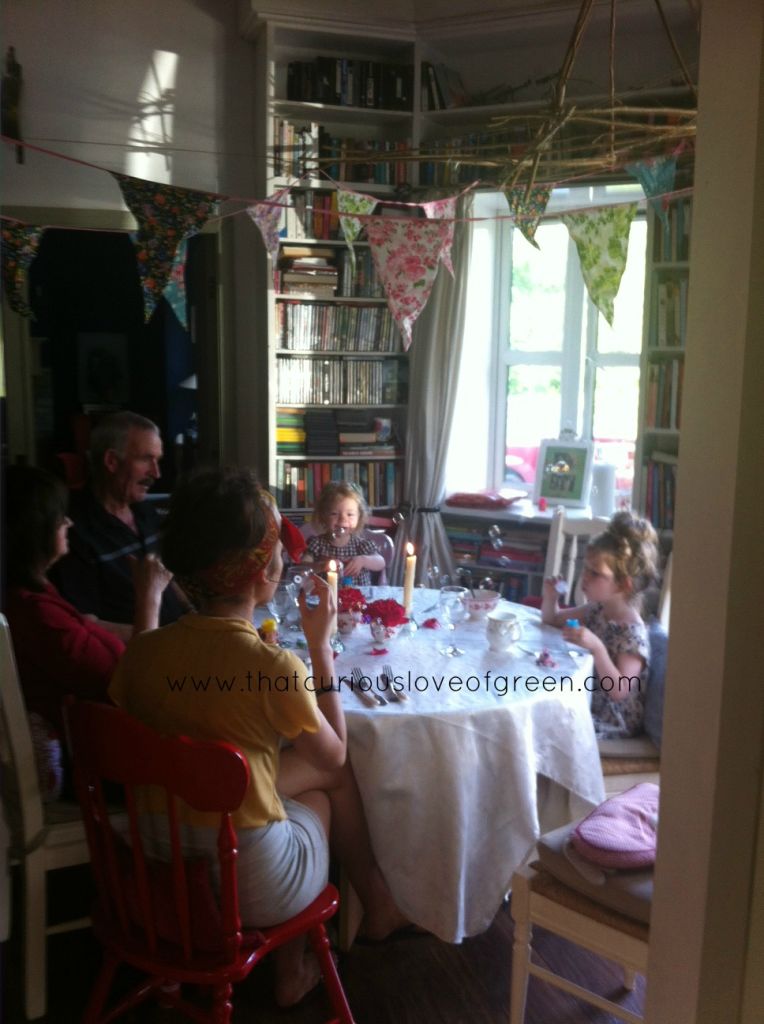 Hi honey…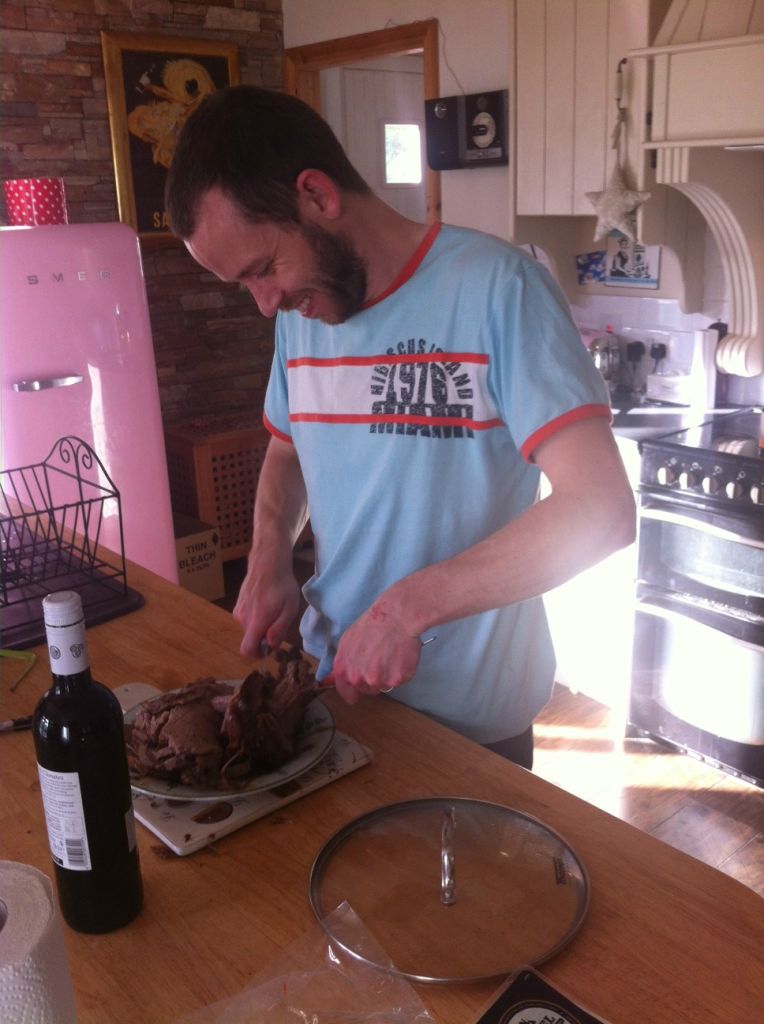 The birthday girl's smiling…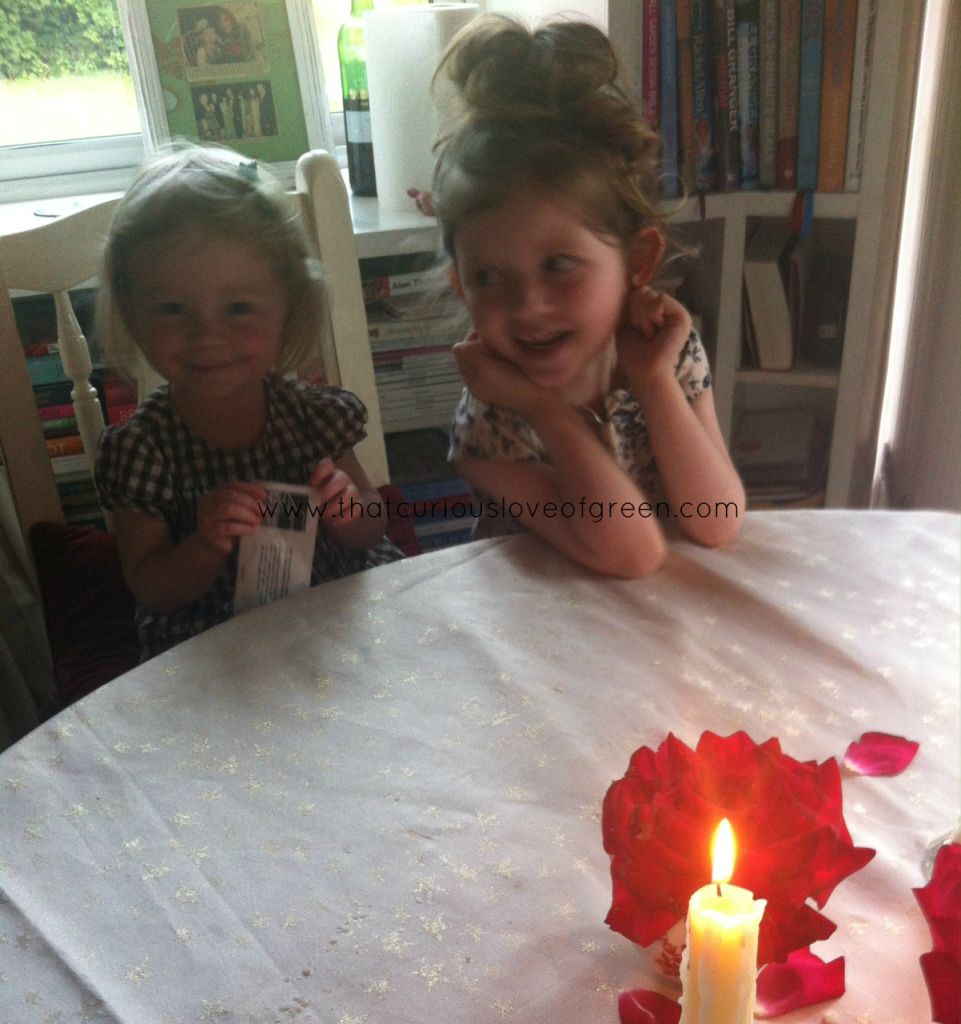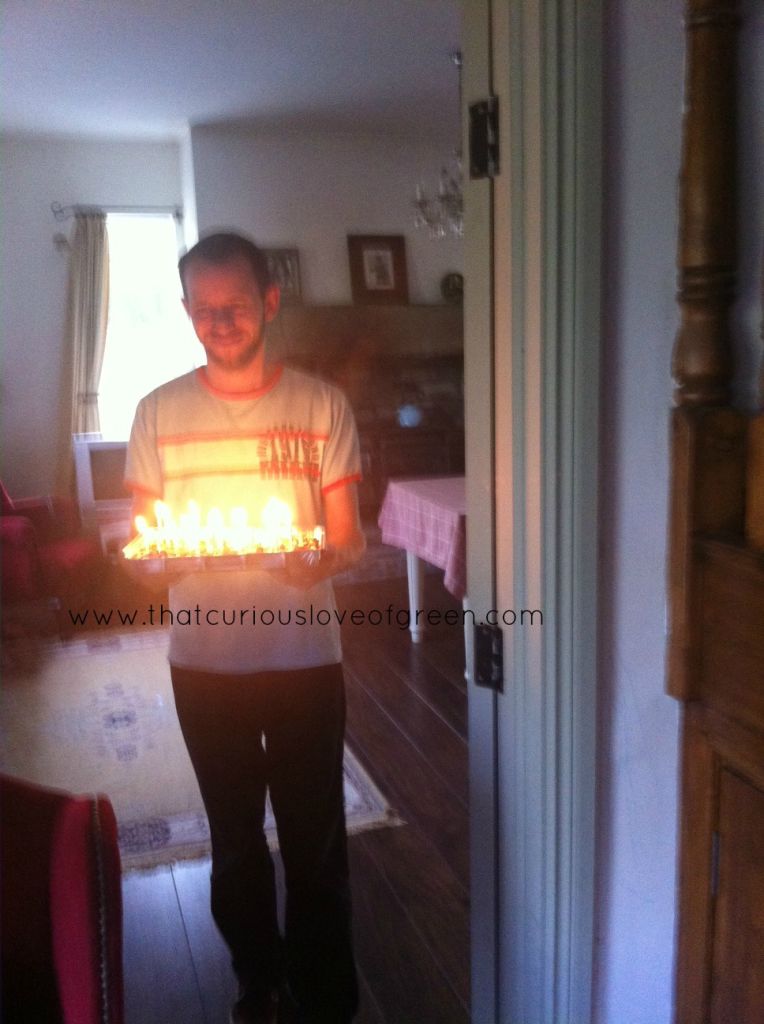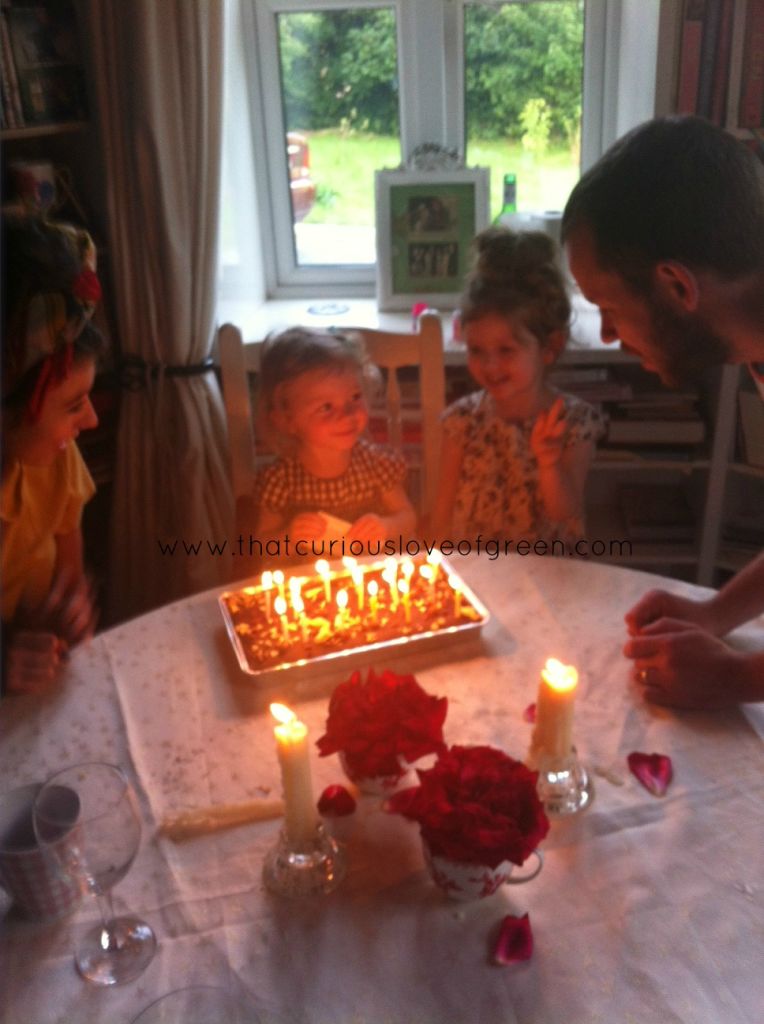 We sat and ate and listened to music and talked until late. It was wonderful. I couldn't be happier than I am these days. Even with the storms, the mess and the butterflies, life is sweet…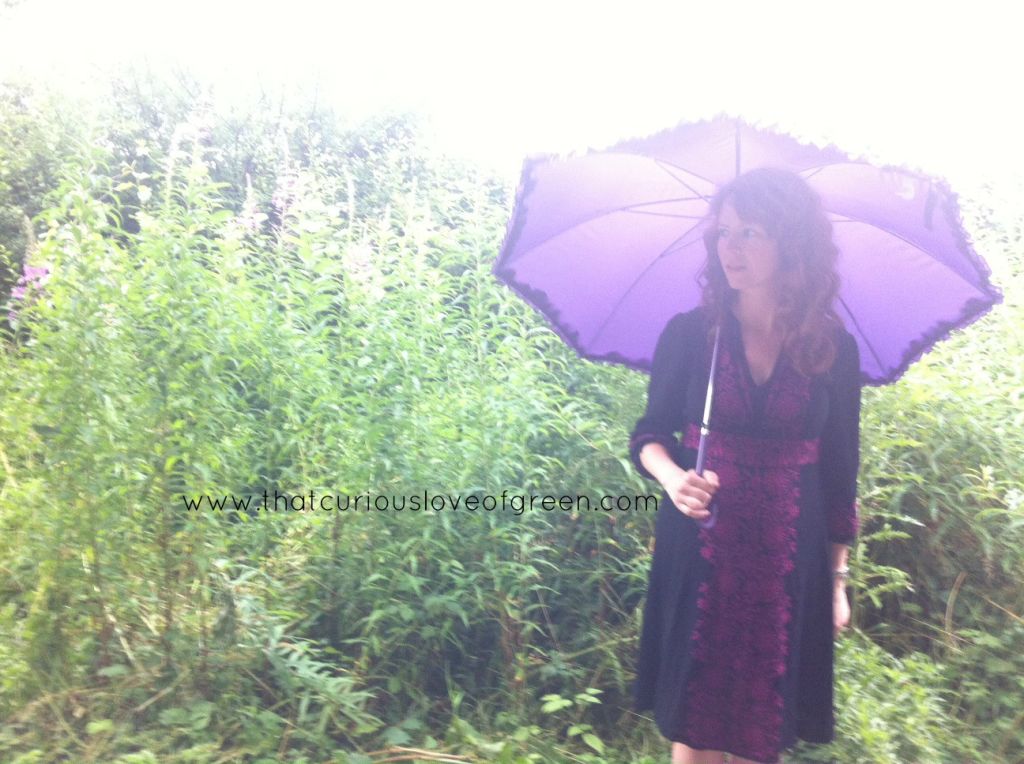 For Jamie Oliver's Crispy Stuffed Courgette Flowers Clich HERE
For Nigella Lawsons 'Roast Rib of Beef with Port & Stilton Gravy' click HERE
---
---